Setting Fire to an Already Exhausted Society
The editorial of Entekhab explains how social inequality, unemployment etc., have led to an increase in mental disorders in society, warning that this might manifest itself in more people turning toward violence.
In recent days, news spread regarding the arrest of a person who threw stones at cars on Tehran's highways, as well as the arrest of a young man who set fire to expensive cars without knowing their owners. These incidents are serious warnings to decision-makers in Iran.
From a psychological perspective, experts most certainly hold that these incidents are symptoms of mental problems. But the truth is that by looking at the numbers and statistics, we can see that in past years, mental disorders have increased in society. Perhaps, these days we can see signs of mental disorders in many people, which might lead to harmful consequences for others if these disorders find a way to manifest themselves.
In fact, catastrophes happen when society paves the way for the manifestation of these disorders and violence. Under these circumstances, the easiest way might be to label these people as mental patients and forget about it. But many people are struggling with class disparity, unemployment, and frustration. While these feelings turn into violent actions in some, it does not mean that those who do not resort to violence do not feel anger and resentment.
The problem is that society does not pave the way for all people to thrive. The problem is that some of these luxury cars and houses are not procured by increasing production or creating jobs, rather they have been purchased with money obtained through brokerage and corruption. This will naturally create this feeling in people that they are treated unfairly, when they are having problems in finding simple jobs and buying the basic requirements for themselves and their families.
These incidents are alarming for society, and if they continue, people who cannot find a solution for improving their own situations may resort to violence. The increase in mental disorders in recent years has been the outcome of historic neglect of the country's problems by decision-makers.
The truth is that the current situation in society is the outcome of blatant mistakes which have continued for years. People are advised to not eat, not see, not buy, and on the other hand, they do not see any changes in their own lives.
Seeing corruption, astronomical salaries and bonuses, etc., will drive mad even healthy people – people who are incapable of providing for their basic requirements.
Survival Strategy
The editorial of Arman Melli argues that in past years, Iran has only tried to survive, not paying heed to issues like progress and improvement, while neighboring countries are moving forward fast.
In past decades, conditions in Iran have been so dire that the main concern has always been survival, feeling triumphant simply because the country is still standing on its feet.
Iran, which was supposed to change the world and guarantee happiness in this world and the next for itself and the whole of mankind, has been fighting tooth and nails to stay alive under the pressure of sanctions.
For years, Iran has experienced war, the shadow of imminent war, sanctions, economic pressure, inflation, unemployment, poverty, low productivity, brain drain, squandered opportunities, etc., simply because it has been successful at operating in survival mode, making other issues like progress and economic development meaningless. Ensuring the country's survival is the only benchmark of success, anything else is considered as a mere luxury and not important.
Just to stay alive, Iran has been blackmailed by the world, even by countries that claim friendship with Iran. These countries either benefit from sanctions on Iran or play the Iranian card for their own interests.
The limited resources and opportunities that Iran possesses are squandered in the survival strategy for which there is no end in sight. Iran's regional rivals and neighbors are not just concerned about survival but are implementing development plans. It is not clear what Iran is going to do in the not-too-distant future with its serious economic stagnation and the rapid progress of its rivals and neighbors. How long will it take for a country of 85 million people to recover its losses?
Impact of Vienna Talks on Economy
The editorial of Arman Melli, penned by Mohammad Jafari, head of the commission for facilitating trade in Iran, discusses how the Iranian economy is suffering from instability due to the fluctuation in the dollar price in the market, arguing that reaching an agreement in the nuclear talks in Vienna may help to stabilize the market.
Under the current circumstances, the decrease in the price of forex is mostly due to the speculation surrounding the nuclear talks in Vienna and has no economic justification. As such, this decrease will not be sustainable. If these talks come to fruition, it will help in stabilizing the price of forex, but the price of forex will not drastically drop.
At most, the price of the dollar will go down to 26,000 tomans per dollar, but people have very high hopes about the Vienna talks. Currently, the entire country – including traders, businessmen, producers, and manufacturers – are expecting to see what will happen to the economy.
The decrease in the price of forex and stabilizing it are two different things. More than the high price of the dollar, it is the instability in the forex market which has created problems for businessmen and producers as they cannot make long-term plans.
Under the current circumstances when ambiguity has cast a shadow over the Vienna talks, one cannot pass judgement over this issue. If the issue of sanctions is resolved, the market will automatically head toward stability. If so, everything moves back toward being normal.
80 percent of outcomes of economic plans depend on international circumstances. Given that next year's budget bill is drafted on the dollar at 23,000, the price of the dollar will not ever go beneath that number. At most, it will be set at 25,000 tomans or 26,000 tomans per dollar. That will be a good price, but more importantly, it will stabilize prices to end the recession and help people make long-term decisions.
The country is experiencing a debilitating recession. If Iran's blocked money is released, it will create an opening. But, currently, the government is suffering from a scarcity of funds.
Look at People's Tables, Not Statistics
The editorial of Tejarat highlights how false or incomplete statistics and numbers offered by Iranian officials and public bodies damage public trust in the government.
Announcing baseless statistics has always been problematic in Iran, and the recent remarks of Ebrahim Raisi about the decline in the inflation rate were no exception. Incorrect economic data has been published in Iran for years, and this has resulted in people losing trust in official data and statistics.
Statistics that are offered must be commensurate with the reality of people's lives, something that has been missing in past years. Officials must know that people will look at their own tables and life conditions, not government statistics.
Many released statistics are either incomplete or false, and more importantly, these statistics are given to the authorities and key decision-makers and they formulate plans based on this flawed data.
For example, they report of $63 billion of rent-seeking in the country. Even if that is true, it is not complete, because it does not clarify who is benefiting from it. But when such issues are raised, it paves the way for increasing the price of fuel, water and electricity used by people, while only 4 percent of the water used in the country is used for drinking, and the rest is utilized by the industrial and agricultural sectors.
Even if the statistics about rent-seeking in the energy sector are correct, the government should go to the mining sector, as well as steel and petrochemical companies. But these statistics are incorrect. The same is true of statistics in other fields including the inflation rate and employment.
The most important fact is that the statistics they offer are not corresponding to the reality of people's daily lives. People who are buying essential goods can see that prices are rising day by day. So how can we say that the inflation rate has declined?
The government announces certain decisions which raises the inflation rate, and then offers statistics which do not correspond at all with the harsh reality of people's lives.
Iran's 25-year Cooperation Agreement With China Launched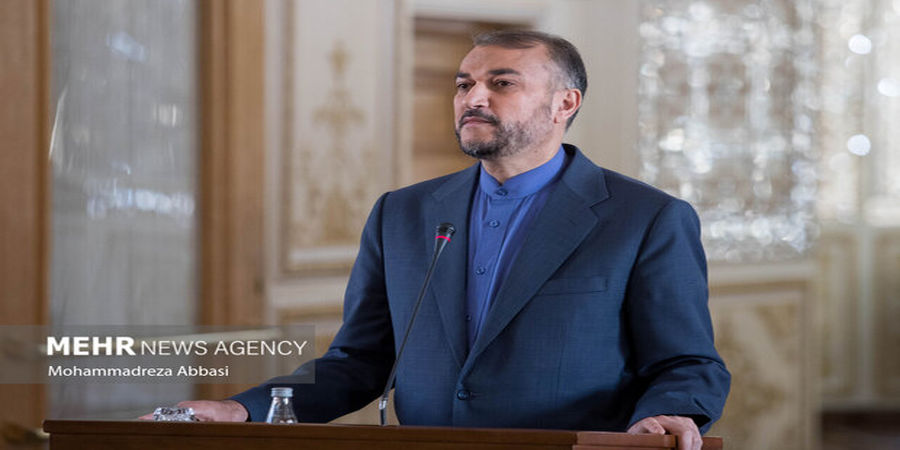 Iranian Foreign Minister Hossein Amir-Abollahian announced the implementation of a 25-year cooperation agreement between Iran and China, while the Iranian people are still unaware of the full text and provisions of this document.
The agreement which was signed in 2021 by the order of Iranian Supreme Leader Ali Khamenei has faced strong criticism at home and abroad and has been described on social media as "selling Iran to China."
The implementation of the agreement was announced even though in recent months Iranian officials have not been transparent about it and have avoided releasing any details and giving any clear response to the criticism.
The economic relationship between Iran and China has been expanding in recent years. Given the restrictions imposed by US sanctions on Iran's oil exports, China is now the most important buyer of Iran's oil. In certain months, China imported Iran's oil up to 700,000 barrels, while according to reports, China purchases Iran's oil with a $4 to $5 discount per barrel.
Last year, following the signing of the Iran-China 25-year agreement, Tehran rescinded its $1.6 billion contract with Indian companies for developing the Chabahar-Zahedan railroad. Although Iran has blamed Indian companies for hesitancy in developing the project, Indian media said the decision indicated China's efforts to monopolize Iran's railroad project.
Iran-China economic trade has faced serious criticism in recent years. Recently, Massoud Daneshmand, member of Iran's Chamber of Commerce, stated that in bartering oil for goods, the Chinese take Iran's oil and give cheap, third-rate goods in return. Criticizing the Iranian government's bartering policy, Daneshmand pointed to China's imperialistic outlook in its long-term investments in several countries.
Disregarding these criticisms, the Iranian government has asserted that in addition to developing its relationship with China, it is intent on signing 20-year comprehensive cooperation pacts with Russia and Venezuela.
Signing the cooperation agreement with China and efforts to sign similar agreements with Russia reflect the so-called "Look to the East" policy set by Iranian Supreme Leader Ali Khamenei in Iran's foreign policy.
Call for Using China's Experience in the National Information Network and Restricting the Internet in Iran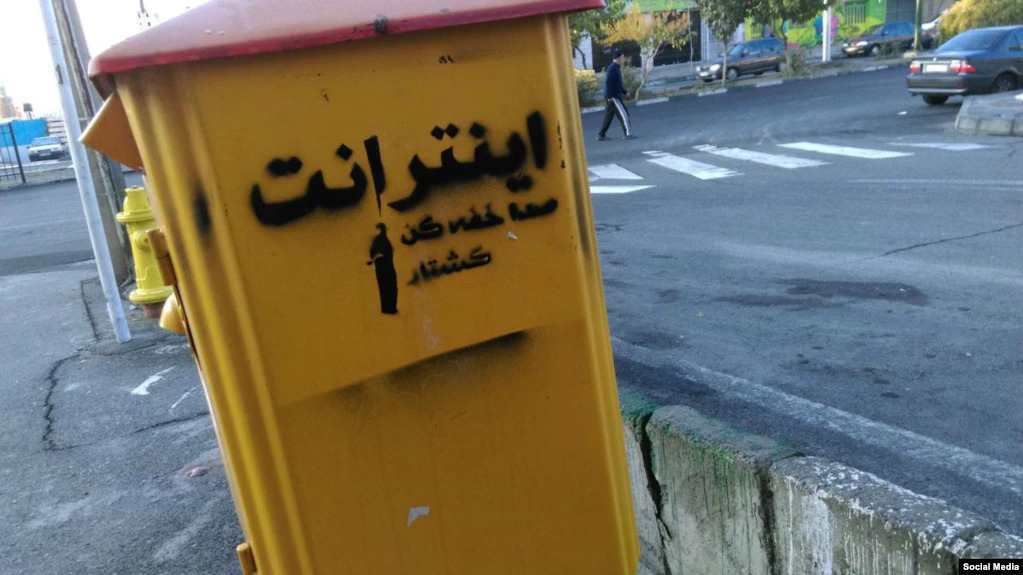 Tehran MP Ali Izadkhah said China launched a "unique initiative known as the National Information Network" and Iran should take advantage of this experience in launching its own national network which aims to introduce severe internet restrictions.
In an interview with ILNA, he also pointed to Russia as another country which has been successful in this field, urging that that Iran must draw on Russia's experience as well.
For years, because of security concerns and suppressing protests and launching crackdowns or censoring news of crackdowns, the Iranian government has been seeking to separate the domestic internet (intranet) from the global internet through launching the "National Internet Network." This plan, which is called "the key to disconnecting from the global internet," is supposed to be finalized by the end of 2023-2024.
In the spring of 2021, Mahmoud Nabavian, deputy chairman of the Article 90 Commission in the Iranian Parliament, cited the details of the Iran-China 25-year agreement, saying that after this agreement is implemented, "it is very important that we should cooperate with the Chinese to govern over our own cyberspace."
The expansion of security cooperation between Iran and China, including launching the National Internet Network, has been criticized and has led to serious concerns.
According to an estimate by the Parliament's Research Center, in May 2021, Iran spent roughly 19,000 billion tomans on creating a National Internet Network.
In addition, the budget bill for next year has provided for the Information Ministry to allocate 10,000 billion tomans to the National Internet Network.
The Iranian government is planning to introduce even more restrictions on the internet, while Freedom House in its 2021 report ranked Iran as one of the worst countries with the least internet freedom – even below countries like Belarus, Uzbekistan, and Pakistan.
The Iranian Establishment Turns Toward Nepotism
Jomhouri Eslami daily, a conservative newspaper in Tehran, in an editorial titled "Pay Attention to the Warning!" criticized the way the government is run, urging that the way Ebrahim Raisi's government is currently making appointments to official positions will put the country in great danger.
The editorial alleges that one of the reasons for the Pahlavi government's collapse was the monopoly which existed over key positions.
But after the 1979 revolution, Jomhouri Eslami states that gradually nepotism and cronyism replaced meritocracy, and the Iranian republic's establishment took a turn toward the rule of certain families.
Jomhouri Eslami has criticized the process of appointing officials in different governments after the Iranian revolution, saying that giving key positions to families, relatives and friends has taken governing in Iran toward a dangerous path.
Over the past decade, those in power have not learnt the lesson regarding the extensive damage wrought by nepotism. In fact, the highly toxic practice of nepotism has now extended from mothers and bridegrooms to mothers-in-law, brothers-in-laws, and cousins.
In recent days, appointing Abdolali Aliasgari, former head of the IRIB, as the managing director of "Persian Gulf Petrochemical Holding" (PGPIC), has provoked harsh and widespread criticism. He has no experience in the oil and petrochemical industry and has been appointed to a position which controls a large part of Iran's oil revenues.
Jomhouri Eslami has criticized the way elections are held in Iran, saying that extra-legal efforts allow certain people to run the country which has resulted in this dangerous situation.
Before the last presidential election in which Ebrahim Raisi was elected as president, this daily had said that the outcome of the election was clear beforehand.
Earlier, Jomhouri Eslami had said that in Iran, there is no strong government that can confront the "mafia" and provide for people's requirements at this time of crisis, including medicines and food, emphasizing that there are two governments ruling over Iran.
Ali Khamenei's Niece Arrested
Farideh Moradkhani, civil activist and Ali Khamenei's niece, was arrested in Tehran on her way to her home.
Moradkhani was reportedly arrested by the Iranian Intelligence Ministry. After her arrest, security forces searched the civil activist's house and confiscated some of her personal belongings.
It is not clear what charges are levied against Ms. Moradkhani, but in a phone call made the day after her arrest with her family, she said that she was incarcerated in Ward 209 of Evin prison, which is said to belong to the Intelligence Ministry.
In recent months, Ms. Moradkhani had launched campaigns to support prisoners. In 2018, after her trip to the city of Sanandaj and meeting with the family of a political prisoner who was executed on charges of activities against the state, she was arrested.
Farideh Moradkhani is the daughter of Ali Moradkhani, known as "Shaykh Ali Tehrani." Ali Tehrani, who is married to Badri Hosseini, the sister of Iranian Supreme Leader Ali Khamenei, is a cleric who was a vocal opponent of the Pahlavi government and after the 1979 revolution, he turned into a critic of the Iranian republic.
In the early years of the Iran-Iraq War, Ali Tehrani went to Baghdad and took a harsh stance against the Iranian republic. In 1995, he returned to Tehran and, after a trial, was sentenced to 20 years of imprisonment. In 2005, he was released from prison and is now living in political isolation in Tehran at the age of 95.
Recently, a video released on social media showed that Farideh Moradkhani took part in an online celebration of Farah Pahlavi's birthday and praised her.
Mahmoud Moradkhani, son of Ali Tehrani, is a supporter of the Pahlavi monarchy and an opponent of the clerical regime. He is now living in France.