Is the JCPOA's Destiny in the Hands of Raisi's Government?
The editorial of Arman Melli urges that Iran must resolve the issue of the nuclear deal (JCPOA) with the global community, or else it will not be able to overcome its domestic problems.
Even though in the issue of the Israeli ship, the UN Security Council couldn't issue a resolution against Iran due to Russia's disagreement, Britain, America and Israel are after creating an international consensus against Iran, so that they might find a justification to increase sanctions against Iran in case it doesn't want to negotiate. And perhaps Israel is after retaliatory measures against Iran.
But what will happen to the nuclear deal doesn't so much depend on who is Iran's president. Rather, if the establishment wants to preserve its long-standing view towards the JCPOA, nothing will change and America will double down on its position. Iran must make a new decision about the JCPOA.
Iran's recent posturing is probably for winning more concessions from Americans during negotiations. So, the issue of the JCPOA has become complicated. Raisi taking the office of president will not resolve any problems in the short run, as domestic resources are not adequate and people's sources of livelihood have been destroyed.
So, Iran must change its view towards the JCPOA, must rethink its foreign policy and must reframe its judgement about the world. Lack of trust towards international laws and standards has been problematic for Iran.
In fact, a new nuclear deal with America will be different for the JCPOA (2015) as the old deal will cease to be effective in 2023 regarding containing Iran's missile program. That is why the other side is after reaching a new deal.
The Vienna talks, meanwhile, didn't come to fruition because America has other expectations apart from the JCPOA regarding human rights and missile issues.
So far, as the issue of the JCPOA is not resolved, Iran cannot overcome its domestic problems. The fact that Iran's establishment is now monolithically controlled by "hardline principlists" does not mean the issues will be resolved. As a matter of fact, Iran needs foreign investments.
Thirteen Ways to Deal With Crises and Problems in the Country
The editorial of Setareh Sobh suggests policies that must be followed by President Ebrahim Raisi, if the problems the country is grappling with now are going to be resolved.
Ebrahim Raisi was elected president with 18 million votes without any strong rival. He was inaugurated on August 5. Due to tough oil and non-oil sanctions imposed by the United States on Iran, the situation in the country has reached a critical level, making it necessary to have direct talks with America, just as former President Hassan Rouhani did.
Holding talks with the United States requires a step-by-step procedure, and Iranian authorities must know that even if Joe Biden wants to, he cannot lift all 1,700 sanctions all at once. It is better if in the first step Iran is allowed to sell oil and its frozen money is released. If realized, these two steps can have a positive impact on businesses, the price of the dollar, and people's lives.
Raisi, in his plans, has prioritized expansion and development of regional relations. It is a good policy, but it must be remembered that almost 80 percent of international global transactions are conducted using US dollars, so even friendly countries like China, Russia and Iraq, being afraid of US sanctions, will not undertake transactions with Iran.
The question is: under these circumstances when the country is under pressure, what should be done to lift the burden from people's shoulders?
1. Full implementation of Chapter 3 of the Constitution, related to people's rights.
2.Appointing cabinet members from among technocrats.
3.Appointing an economic team from non-partisan political experts.
4.Authorities should talk less, act more.
5.Avoiding use of incendiary language in and out of the country.
6.Avoiding hostile policies in foreign relations.
7.Interacting with the government's critics and giving them a share.
8.The president must acknowledge his role – as head of the judiciary back then – in the price of fuel going up in 2019, and the incidents that ensued.
9.Following the policy of balanced relations with East and West.
10.Priorotizing the purchase of coronavirus vaccines.
11.Having constructive relations with the media.
12. US sanctions, as the biggest problem in the country, must be lifted.
13.Ratifying the FATF bills, as this is necessary to facilitate Iran's financial transactions with the world.
All "Hardline Principlists" Face a Tough Test
The editorial of Jahan Sanat underlines that if Ebrahim Raisi's government fails to accomplish the economic development, political stability and welfare reforms he has promised while upholding the "revolutionary" principles of the "hardliners," it will be a hard blow on "hardline principlists" [ultra-conservatives] who have heartily endorsed him.
This is the second time that Iranian "hardliners" have all endorsed someone for becoming president. Before Ebrahim Raisi, they reached a consensus over Mahmoud Ahmadinejad, and helped him become president in both his terms.
When Ahmadinejad slammed Israel, questioned the Holocaust, called for destroying Israel and slammed Europe and America, all "hardline principlists" cheered and applauded him. At that time, they mocked the "reformists," saying: wait and see how our managerial system will create an Islamic Japan and how Iran will turn into a powerful, advanced, politically and economically stable country under the management of the "hardliners."
Of course, after eight years of Ahmadinejad's presidency, the country was in chaos and crisis, and the very "hardliners" who once cheered Ahmadinejad distanced themselves from him, complaining that instead of an Islamic Japan, Iran was in an even worse economic situation than Bangladesh.
Ebrahim Raisi is the second person who enjoys the full endorsement of the "hardline principlists." They say that he is the one they have always wanted to take Iran to the peak of glory with his orthodox principlism, jihadi management, etc.
But is that really possible? The facts on the ground suggest otherwise: there is no guarantee that Raisi and his peers will be successful, just as now "hardline principlists" are saying there is no way to guarantee Raisi's success.
Anyway, either Raisi will bring economic welfare and socioeconomic development to Iran, or he will fail just as Ahmadinejad did. Raisi's failure will expose the inefficiency of the "principlists'" and their inadequate managerial skills, proving that the country cannot develop and grow while still sticking to the "hardliners'" revolutionary biases.
Brushing the Dirt Under the Carpet?
As Ebrahim Raisi takes office as the 13th president, the editorial of Jahan Sanat asserts that if the next government is going to blame the previous government for its own incompetence, it only means more problems for the Iranian people.
Nowadays, the Iranian people are constantly talking about the next government and the chances of its success in improving the country's conditions and people's livelihood. This is also happening among politicians and political activists, and those who had distanced themselves from Rouhani and his government during the past two years are now talking about whether Raisi's government can keep its promises and create hope among people.
During his election campaign, Raisi didn't make any specific promises about economic, diplomatic and social issues, except for making a pledge to build 1 million houses per year. But in all his speeches, interviews and debates, Raisi promised to run the country in a way that is worthy of the Iranian people. In this regard, Raisi, who is now the president of Iran, strongly objected to high prices, inflation, the decrease in people's purchasing power, people's economic power, etc., promising to resolve these issues.
He has also promised to improve the country's conditions by enforcing optimal, efficient and jihadi management. So, even if no specific, verifiable promises were made, Iranian citizens expect to see better days under Raisi and his colleagues.
Of course, one cannot judge a government from day one. But there are serious doubts about the capabilities of Raisi's potential cabinet members. Now, what is concerning is that some people in Raisi's close circle are placing emphasis on the critical conditions in the country, while urging that people shouldn't expect miracles from him. This might mean taking back promises made by Raisi and his colleagues.
These days, Raisi and his supporters are saying it loud and clear that he is receiving scorched earth, urging that Hassan Rouhani has done his best to hand over an irreparably ruined country to the next government. Of course, there are complicated problems in the country, but does that mean Rouhani was an enemy who was trying to ruin the country?
If Raisi and his government try to justify their own inability and incompetence by blaming it on Rouhani, then they will bring the country to an even more ruinous state than before.
All Coronavirus Records Broken in Tehran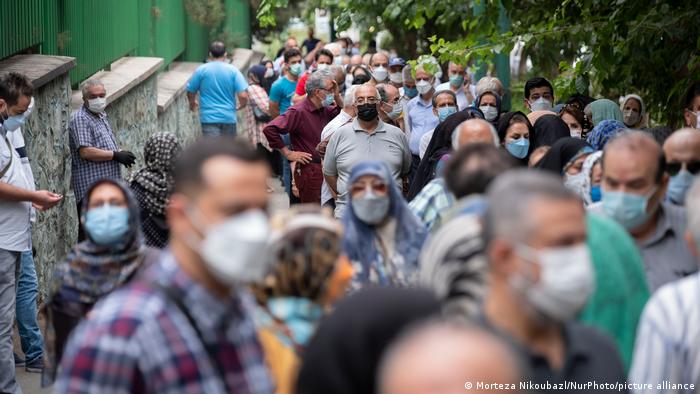 156 deaths, 2,400 hospitalized, 25,000 outpatients just in one day in Tehran Province. An official's prediction: in the coming days there will be an increase in the number of deaths.
According to Nader Tavakoli, deputy to the Coronavirus Headquarters in Tehran Province, all coronavirus records have been broken in this province, adding that 10,600 coronavirus patients are hospitalized, with 2,400 daily hospitalizations.
Tavakoli stated that all hospital beds are taken, and patients are now in emergency room beds, waiting for empty beds. He added: "Currently there is no timeline for the peak of the fifth wave of the coronavirus, given the spread of the new variant. The only prediction now is that in the coming days, the number of deaths will rise."
He also warned against holding ceremonies during the month of Moharram, saying, "Naturally taking part in these mourning ceremonies is not recommended. Holding ceremonies for more than an hour is not advisable even if they are outdoors, as they are dangerous and increase the risk of getting coronavirus."
With the heightening coronavirus crisis, some public healthcare officials have called for a two-week lockdown and a ban on Moharram gatherings.
In addition to disagreeing with a two-week lockdown, in recent days there have been disagreements regarding banning mourning ceremonies during Moharram.
Friday prayer leaders have doubled down on holding Moharram ceremonies, saying these ceremonies must be held outdoors and in accordance with health protocols.
Mohammad Qomi, head of the Islamic Development Organization, has underlined that this year "we will not allow" the banning of these ceremonies.
During the month of Moharram, which started on August 10 this year, mourning ceremonies are usually held during the first ten days of this month. Last year, holding these collective ceremonies increased the number of coronavirus cases across Iran.
Iran's health minister says that so far 93,000 people have lost their lives due to coronavirus, but the real number is said to be three to four times higher.
Those Who put Restrictions on Importing Vaccines Must Be Held Accountable for Coronavirus Deaths, Says Head of Iranian Medical Council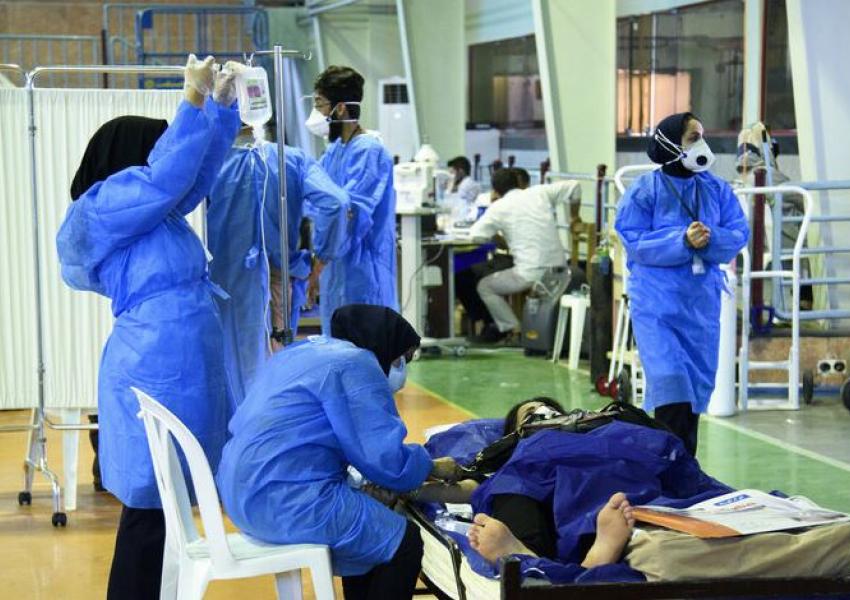 Breaking the record of daily deaths due to coronavirus and the deaths of 542 people on Sunday was because of wrong policies and the failure in providing coronavirus vaccines, said Mohammad Reza Zafarghandi, head of the Iranian Medical Council, urging that those who issued a statement restricting the import of vaccines must now be held accountable.
All records regarding coronavirus infections and deaths due to the virus have been broken and are on the rise, and because of wrong policies and failure in providing the vaccine, the vaccination of the majority of people against coronavirus is now delayed and incomplete, added Zafarghandi.
The head of the Iranian Medical Council said regarding vaccinations that Iran is lagging behind the world, and the vaccine would at least prevent the increase in the number of deaths. On his Twitter page, Zafarghandi underlined that the real number of coronavirus infections and deaths is much higher than what is announced.
Even though Zafarghandi didn't explicitly name Iranian Supreme Leader Ali Khamenei in relation to the increase in the number of coronavirus deaths, many social media users consider Khamenei responsible for the deaths of tens of thousands of people for "banning the import of vaccines manufactured by Britain and America."
On February 7, 2021, while the number of daily coronavirus deaths was 57 and the total number of deaths was 58,469, Khamenei openly said that "importing coronavirus vaccines manufactured by America and Britain is banned."
Public healthcare officials made promises to import Chinese and Russian vaccines and to manufacture domestic vaccines, but with the surging fifth wave of coronavirus, a Health Ministry spokesperson said Russia and China have not kept their promises.
Now almost six months after Khamenei's ban on importing vaccines manufactured by Britain and America, new records of coronavirus deaths and infections are broken every day.
Zakani Becomes Tehran's Mayor After Pressure, Threats on City Council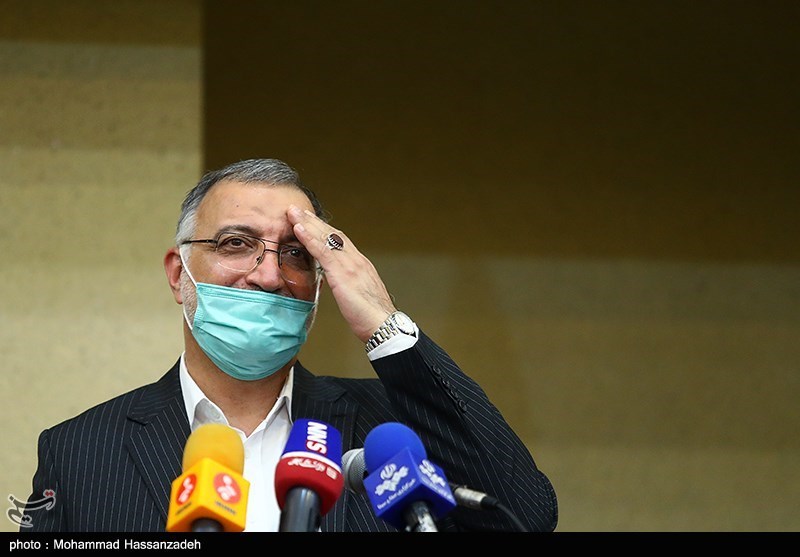 With 18 votes in favor out of 21 members of Tehran City Council, Alireza Zakani was elected as the capital's mayor. Zakani, who is currently Qom's MP and head of Parliament's Research Center, was one of the candidates in the 13th presidential election who withdrew on behalf of Ebrahim Raisi. He must resign from his position in the Parliament to become Tehran's mayor.
Members of Tehran City Council were said to have been threatened and pressured by high-ranking Iranian officials to nominate and elect Zakani to this position.
In a private conversation that was inadvertently carried by open microphones, Mehdi Chamran, head of Tehran City Council, had told Narjes Soleimani, Qassem Soleimani's daughter who was recently elected to Tehran City Council, of the pressure and threats on the council members to elect Zakani to this position.
Chamran and other city council members were against Zakani and instead wanted to elect Maziyar Hosseini, who is close to Parliament Speaker Mohammad Bagher Ghalibaf.
They are even changing the law just to make it possible to elect Zakani to this position. Some Iranian media outlets have highlighted his unrelated academic degree, "nuclear medicine," which has nothing to do with urban management and is against the stipulations of the law for this position.
Deputy Head of Tehran City Council Parviz Sarvari has said that the government and Parliament are supposed to change the law to facilitate Zakani becoming mayor.
During the attack on university student dorms in Tehran in 1999 by law enforcement forces and the Basij forces, Zakani was in charge of the Basij Organization in Tehran.
During the Iran-Iraq War, while still a minor, Zakani had gone to the front voluntarily. After the war, he studied medicine and later nuclear medicine at Tehran University.
70 Percent Growth in Government Debt to Central Bank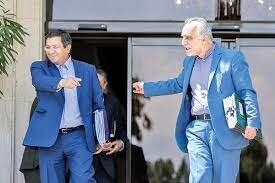 While the Iranian economic minister under former President Hassan Rouhani had claimed that his government has not borrowed even a dime from the Central Bank of Iran (CBI), this bank recently issued a report saying the government's debt to the CBI had increased by 24 percent from last year.
It was asserted that compared to July 2020, the government's debt to the CBI showed a 70 percent increase.
According to the CBI's statistics, the government's debt to this bank has reached 165,000 billion tomans – just its debt to the CBI.
The CBI's statistics show that in July, the government's debt to all domestic banks reached 587,000 billion tomans with a 47 percent increase.
To this we must add the debts of government institutions to Iranian banks which have reached 60,000 billion tomans with a 27 percent increase.
The Iranian government has not released a report of its debts to banks, companies, contractors, and entities like the National Development Fund. However, the IMF in its early spring report said that the Iranian government's net debts have increased 2.2 times during the past two years.
On a different note, deputy head of the National Wheat Farmers Foundation of Iran announced a 30 percent drop in wheat production in the country.
Iran's annual consumption of wheat is roughly 13 million tons, and the government is now expected to import 8 million tons of wheat in 2021-2022.
In addition to the lack of government support for wheat farmers, there is the issue of drought which has impacted wheat production in Iran.
According to the Food and Agricultural Organization (FAO), dryland farming techniques are used on one third of the agricultural land for cultivating wheat. These techniques are dependent on precipitation.
This year, Iran has experienced a very dry summer due to a 53 percent drop in precipitation.