Budget Bill Might Be Rejected
The editorial of Arman Melli explains why Iran's budget bill for next year will probably be rejected by the Parliament, as it is drafted very unrealistically.
The Iranian Parliament might reject the budget bill for several reasons, including unrealistic revenue sources, the budget deficit for the next year, an increase in expenses, and an unrealistic rate of foreign currency.
The government must draft a budget bill that is realistic and effective to promote economic growth and paves the way for economic development so that it won't be rejected by lawmakers. In the budget bill for the next Iranian year (starting from March 21), the price of foreign currency, oil revenues, and current budgets are all unrealistic; no considerable budget is allocated for infrastructure and construction; and if accepted, it will not help investment in the upcoming year. Neither will it create jobs, nor will it help low-income families.
The government optimistically thinks that America will return to the nuclear deal, which will result in an increase in oil revenues. That is why we can see a 47 percent increase in the budget bill. It seems that the government has taken selling oil for granted far too much, which will inevitably result in the bill being rejected by the Parliament.
If the government doesn't reform the budget in accordance with the Parliament's views, then the Parliament has to ratify it incompletely until the new government takes office. If so, this will definitely damage the economy, creating more economic instability.
Unemployment Among Graduates
The editorial of Aftab Yazd focuses on the issue of unemployed graduates and how it is a waste of the resources spent on graduates when they are not properly employed in their fields.
In Iran there is a large number of unemployed graduates. Roughly 30 percent of graduates from universities are unemployed and cannot find jobs after graduation.
More than 300 million tomans is spent on each university graduate. In fact, each individual has a per capita expense, which means that from the moment that an individual is born, the expenses begin including the cost of education, food, learning skills, etc. The per capita expense of each graduate is estimated at roughly 300 million tomans.
Any unemployed graduate means wasted expenses. Many graduates have turned to simple jobs that do not require any proper expertise or skills. Specialized workforces must be employed properly, which makes the issue of unemployment of graduates much more important than that of unskilled, simple workforces. As such, a huge, irreparable damage is inflicted on society.
Several graduates are unemployed, and those graduates who are employed are mostly working in fields unrelated to their studies or skills. Research shows that there is no close link between graduates' areas of study and their jobs. This is very harmful for society, as people attend university to study different fields in agriculture, technology, and services, so that they can make contributions to society. That is why each specialist must be employed in his or her own respective field.
Today, the majority of students and graduates are involved in businesses as taxi drivers, street vendors, sales agents, etc.
Budget Bill Caught in the Middle of Factional Disputes
The editorial of Tejarat focuses on how next year's budget bill is unrealistic, as well as how its ratification might get caught in the middle of disputes between the government and the Parliament.
Budget bills have different parts, the most important of which is oil as the country's economy completely depends on it. This year, with sanctions still in place, it is not clear whether the government can sell oil, yet it has predicted selling 2.3 million barrels of oil per day in the draft of next year's budget.
Despite the fact that US President-elect Joe Biden seems more reasonable than the incumbent US President Donald Trump and has promised to return to the nuclear deal, it is not wise to count on something which has not happened yet. It is more prudent to think that the predicted oil revenues in the draft of the budget bill are unrealistic.
As such, this part of the budget bill will probably be amended in the Parliament. As selling oil is considered the main source of next year's public budget, MPs might reject or revise the bill.
The draft of the budget bill must be realistic, realizable, and verifiable. One of the problems with the budget bill is that the government has predicted that if it cannot export oil, it will sell it domestically. But no solution has been found for doing this, and it is not clear to what extent this can be done. Given the failure of this plan in the past, the question is: how – and to who – will the government sell oil in the domestic market?
If with lifting sanctions, oil is still not sold, at least 1 million barrels of oil per day must be sold domestically – which seems more like wishful thinking.
The other issue is the escalation of tensions and disputes between Rouhani's government and the hardline principlists in Parliament, with many concerned that political disputes might hinder the ratification of the bill. If so, as always, it will be the people who will pay price for these disputes.
Benefitting From Sanctions by Creating Despair
The editorial of Tejarat explains how those who are benefitting from US sanctions against Iran are trying to make people lose hope by telling them nothing is going to change, even now that a new administration is coming to power in the United States.
When they talk of making gains from sanctions, it is hard to believe. How can someone want the sanctions to continue, despite the pressure they put on the people? But when we listen to some officials and experts' comments, we do realize that many people, for different reasons, create crises so that they themselves can benefit from it.
Why do some still say that despite the fact that US President-elect Joe Biden believes in the nuclear deal (JCPOA), sanctions will continue after his taking office? Or why would some experts say that even in the most optimistic scenario, sanctions will last for five more years? Doesn't this encourage the new US administration to continue with sanctions? Why should some people in Iran try to encourage Biden to follow Donald Trump's policy of sanctions?
There are three groups that are sending such signals to America and its allies. First, those political activists who prefer partisanship over the national interest; they can be seen among both "reformists" and hardline "principlists". They would rather see the country in the worst possible situation than controlled by the other faction.
The second group are the opportunists who talk sometimes for and sometimes against the policy of sanctions, thus paving the way for entering the election campaign.
The third group are those who personally benefit from the sanctions and the disarray in the market. These people are in collusion with the economic mafias and receive a good share from ruining the country's economy. A look at the cases of embezzlement and those who are put on trial in court exposes the role of some officials and their relatives in embezzlement activities and in perpetuating the country's political and economic crises.
Now, it is the people who are paying the price for all these problems. Ironically, those who are benefitting from the sanctions talk of peoples' problems and miserable conditions, yet create obstacles for resolving these issues. They do business with sanctions, while increasing the frustration of the people by telling them nothing can be changed.
Journalist and Founder of a Popular Telegram Channel Hanged in Iran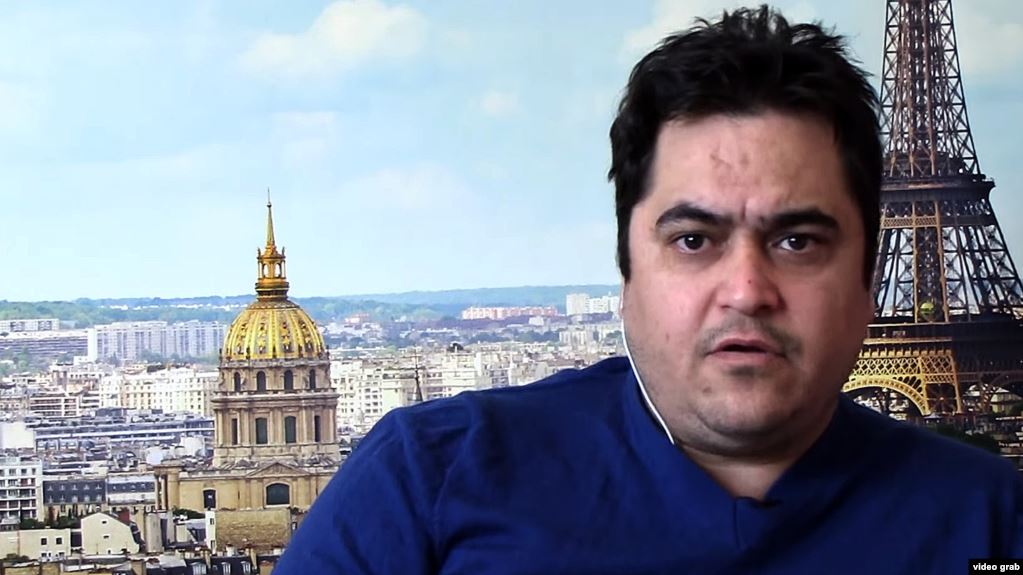 Ruhollah Zam, founder of Amad News Telegram channel, was hanged on the morning of December 12 in Tehran's Evin prison. Zam had been sentenced to death on 13 charges, including "insulting Iran Supreme Leader Ali Khamenei," "insulting the founder of Iran Ruhollah Khomeini," "espionage for Israel and France" and "corruption on earth."
Zam, however, denied all the charges against him, saying he was just a journalist.
Ruhollah Zam founded his popular Telegram channel in 2015 while in exile in France. He had left Iran after being arrested during the 2009 protests. Amad News played a major role in covering Iran's nationwide rallies against Iran establishment from 2016 to 2017. Zam was abducted by Iranian security forces during a trip to Iraq and transferred to Iran last year.
During a coerced confession aired on Iran's state television, Zam was accused by the host – who had conducted several televised interrogations – of "provoking unrest" in Iran to which Zam replied: "You call it 'unrest;' we call it 'protests.'"
Ruhollah's father, Mohammad Ali Zam – a prominent cleric close to Iran establishment, previously said the intelligence officers had promised his son that he would be swapped with a prisoner abroad.
Zam's execution has drawn condemnation from the European Union, the Canadian Foreign Ministry, the Germany Foreign Ministry, Amnesty International, Human Rights Watch and the Committee to Protect Journalists. France's Foreign Ministry also issued a statement in this regard, calling his execution a "barbaric and unacceptable act."
Amad News had published controversial reports about Iran's top officials, such as the fact that former judiciary chief, Sadegh Larijani, had 63 personal bank accounts with an annual interest of 250 billion tomans. Later, former MP Mahmoud Sadeghi followed up on this issue which ended in his own prosecution. Amad News also disclosed that Ali Khamenei's favorite Quran reciter had sexually abused his students. The report was later confirmed by Iran's official news agencies.
Three Political Abductions by Iran in a Year!
Iran has amassed an appalling record in physical elimination and abduction of political dissidents in the past four decades – with 360 assassinations in the past 41 years and at least three political abductions during the last year.
These assassinations are carried out by the IRGC Quds Force, Iran's Intelligence Ministry, other groups like the Lebanese Hezbollah, or criminal groups and drug smugglers.
Ruhollah Zam, Habib Eseywed, and Jamshid Sharmahd were abducted in Iraq, Oman, and Turkey respectively by Iranian security forces and transferred to Iran. There are different motives for abducting these political opponents.
Naturally, through such measures, totalitarian governments seek to intimidate and threaten the opposition forces. Also, they want to prove that they can easily access their opponents overseas. In the case of Ruhollah Zam, investigations show that Iran had been working on a plot to trick him to go to Iraq on the pretext of having a meeting with Ayatollah Sistani.
Iranian-Swedish Habib Eseywed, former head of the Arab Struggle Movement for the Liberation of Ahwaz, was also lured to go to Istanbul, Turkey, where he was abducted and taken to Iran. After a long silence by the Islamic Republic in this regard, the head of the Parliament's National Security Commission admitted that Habib Eseywed was abducted by Iranian security forces and was being interrogated in Tehran. He is charged with being an accomplice in the armed attack against the annual parade of the armed forces in the city of Ahvaz in 2018 – which might result in his being sentenced to death.
Iranian-German Jamshid Sharmahd, head of a monarchist opposition group located in the United States, is said to have been abducted in Oman on his way to India to take part in a tech conference.
All three victims of political abduction were lured into a third country and were abducted in a country considered to be a backyard for the Islamic Republic.
Khamenei Approves Extension for Review of FATF Bills at Expediency Council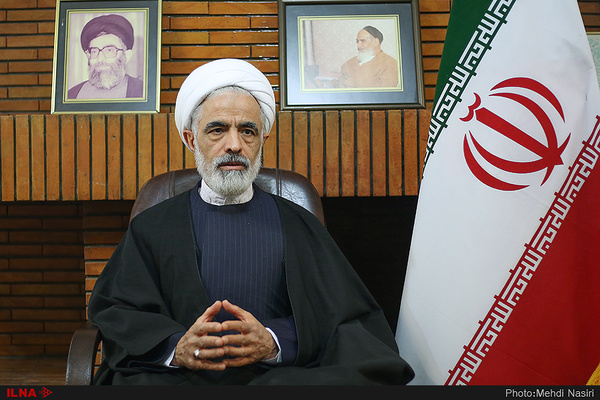 The supreme leader of Iran has accepted President Rouhani's request regarding an extension for reviewing the FATF bills at the Expediency Council, announced Rouhani's legal deputy. Meanwhile, a number of Expediency Council members stated they had no knowledge of such an agreement between the supreme leader and the president.
Secretary of the Expediency Council Mohsen Rezaee recently pointed out that Rouhani had written a letter to Ali Khamenei concerning the FATF bills.
Shortly after Rouhani's legal deputy published the news on Khamenei's approval in this regard, Ghorban Ali Dori-Najafabadi, a member of the Expediency Council, noted he had no precise information on the issue, emphasizing that the potential review of the FATF bills at the council "does not necessarily mean their approval or disapproval."
Another Expediency Council member, Ahmad Tavakoli, pointed out he had not been notified of this matter: "Whenever this issue is definitely referred to the Expediency Council, we, the members, will be apprised as well."
However, ILNA reported that another member of the Expediency Council, Majid Ansari, confirmed Khamenei's approval. Ansari said the FATF bills need to be reviewed once again at the council under new conditions. "It is an apt time for the council to reconsider this issue with more precision and we might be able to approve [these bills] with some conditions," added Majid Ansari.
In order to join the FATF (Financial Action Task Force), Iran needs to ratify the Palermo Convention (the United Nations Convention against Transnational Organized Crime) and the CFT (Combatting the Financing of Terrorism) — which are two of four FATF regulations. Following disagreements between Iran's Parliament and the Guardian Council, the FATF bills were referred to the Expediency Council a while ago. The council has not made any decision in this regard yet.
Iranian Oil Minister: Iran to Produce 4.5 Million bpd and Gas Condensate Next Year
During the past two years and after the return of the wide-ranging US sanctions, Iran's oil exports have significantly dropped, so much so that experts hold that Iran's oil exports have reached less than 300,000 bpd. But Iranian Oil Minister Bijan Zanganeh claims that Iran intends to produce 4.5 million bpd and gas condensate next year, of which 2.3 million bpd are predicted to be exported.
The forecast for oil revenue in the next year's budget has become problematic. What Zanganeh is saying about producing and exporting oil and gas condensate next year is just an assumption which largely depends on the return of the next US administration to the JCPOA and the lifting of oil sanctions against Iran in the upcoming months. As there are a lot of ifs and buts regarding this issue, the Islamic Republic should not draft a budget bill based on assumptions.
What is for sure is that the projected expenses will come true next year, but there is serious doubt as to budget revenues – especially from oil exports. Perhaps, Zanganeh knows about some secret negotiations that are underway or about to take place.
In recent weeks, the budget bill submitted to the Parliament by the Iranian government has flabbergasted all.
While the country's economy has greatly suffered from inefficient management, widespread corruption, sanctions and the coronavirus outbreak, the Iranian government has predicted a 47 percent increase in its revenues next year.
The unrealistic calculation of oil exports and oil revenues is one of the main problems in the budget bill each and every year.
For this year, the government has predicted selling 1 million bpd at $50, but statistics from international organizations and tanker tracker companies show that Iran's oil exports were less than 300,000 bpd on average, while Iran oil was sold at about $40 per barrel.