IRIB's Incendiary Measures
The editorial of Arman Melli criticizes the Islamic Republic of Iran Broadcasting (IRIB) for not being a reliable source of news for the Iranian people and acting as a propaganda machine for certain Iranian "hardliners."
These days even the "hardliners" are advising each other to be careful about commenting on recent incidents and the popular protests. They have been told that such provocative remarks might pave the way for creating social crises and would have no other results.
These "hardliners" express their opinions and of course everybody is entitled to their opinions. But the main issue is: why is Iranian state-run television, IRIB, which should help to unify the country, airing provocative and divisive remarks?
When the younger generation listens to the "hardliners'" derogatory remarks on national television that link the current situation in the country to protesters' sexual desires and post-COVID emotions, they feel insulted not only by the "hardliners" but also by the country's official television network.
The "hardliners" must criticize IRIB for giving a platform to certain "ultra-conservative" figures, and thus resorting to radicalism instead of promoting reason and solidarity. That is why people accuse IRIB of being biased. "Ultra-conservatives" are in charge of all platforms and say whatever they want to.
It seems that IRIB's managers are after certain objectives, hoping that they can create an organization where everybody thinks and talks like each other. If IRIB was a national organization in the real sense of the word, then people would not turn to Persian language television networks overseas to receive news about popular protests and other issues. Currently, people go to any news outlet for staying informed, except IRIB.
Social Repercussions of Governing People Without Their Consent
The editorial of Aftab Yazd argues that the Iranian government has fully focused on issuing orders to people instead of trying to gain public consent which has resulted in the marginalization of people's main concerns like the economy, employment, poverty, etc.
Today the most important issue for the government is ruling by consent or imposing its will: is it more important to establish control over the nation or to obtain citizens' consent? Dictating policies to people while making no attempt to build public consensus will inevitably have social repercussions.
Today, governance is undertaken by Iranian officials who have no knowledge of sociology and psychology and as a result public discontent continues to increase. The government must stop imposing its will on people and instead must seek to gain their consent – an issue which must not be ignored.
When officials govern in accordance with their own particular thoughts and ideas, people get irritated, asking: who has delegated the task of governance to these individuals? Perhaps these individuals think they are not even capable of making mistakes!
The government's decision to impose its will over people and have control over their lives has led to widespread dissatisfaction. How come they have not thought of gaining people's consent? What have they achieved for society by enforcing their will? This dictatorial form of governance has not healed society but has been particularly costly for the country.
Consequently, the main priorities of the country have been forgotten, and no efforts have been made to improve the economy, gain people's consent, eradicate poverty, unemployment, corruption and rent seeking. They have only tried to control the people!
People's Rage and the Economy
The editorial of Aftab Yazd offers an economic analysis of the current protests that have spread all over Iran after the death of Mahsa Amini in morality police custody.
Iranian officials and media outlets mislead people and sometimes even they themselves believe what they are alleging! They are projecting a picture of the country and social conditions which have no resemblance to the facts on the ground.
One of the issues that is being constantly discussed these days is the causes of the widespread public anger. Since Amini was killed in morality police custody, no accurate or objective analysis has been offered by officials and state-controlled media outlets in this regard. It is as if they do not see the elephant in the room, and they keep talking about insignificant side issues.
So, we should deal directly with this public rage and its causes. First off, it must be mentioned that the tragic death of Amini accounts for 5 percent of what is happening, the other 95 percent is about the current economic conditions in the country. Take a look at these numbers:
In the past 10 years, the country has faced a 40 percent drop in income.
In the past 5 years, housing prices have risen by 600 percent.
Prices of food items have increased by 450 percent in 4 years.
Now, under these circumstances, is it not logical to expect public outrage in the face of such dire economic conditions? When people can no longer provide for the basic needs of their families, and children are constantly yearning for things they cannot have, are they not entitled to be furious?
When newly married couples face dire economic challenges, the economic issues cast a shadow on their relations, and this will ruin their lives. Should they not be angry? When university graduates look for jobs and cannot find any, should they not be angry? And do not forget that 4,000 children of Iranian officials are living abroad, which sends a very unpleasant signal to the Iranian youth.
Now, what is the solution? The government and decisionmakers must find a solution to the country's economic challenges. As five economic experts recently said, because of adverse developments in the 2010s, the low-income population of the country has reached the alarming number of 23 million. This huge change which was witnessed primarily after 2017 has prepared the ground for social tensions.
Ebrahim Raisi's government does not seem to be capable of finding a solution to the current problem. And since it has taken office, living standards have plummeted further.
Yearning for a Normal Life in a Normal Country
The editorial of Jahan Sanat argues that the raging protests of Iranian youths are rooted in their desire for a normal life in a normal country which is at peace with the rest of the world.
Any wise person would necessarily make comparisons. At any period in history and in any country, people make comparisons between now and the past or compare their own lives with the lives of their colleagues, friends, families and people in other countries.
Iranians are no exception, and they are constantly comparing their own lives with the lives of people in other countries. Social networks, as well as statistics that are shared on these networks, facilitate these comparisons.
Iranian youths, who are openly expressing their rage, are angry about the contradictory remarks of the Iranian authorities more than anything else. Officials and managers who run the country talk of progress in Iran, but Iranian youths are fully aware that their income per capita is lower than countries like Turkmenistan and Azerbaijan, let alone Saudi Arabia and the UAE.
Iranian youths see that senior officials keep using offensive language against the West, but their own children are sent to Western countries to work or study. They see the growing inequality within the country and hear about how some make big money by just getting closer to the circle of power in the country.
Is the rage felt by the younger generation only caused by the issue of forced hijab? Though a huge demand in itself, it is not the entire story. Iranian youths are disillusioned by the sharp inequalities and lack of freedom, while they see that their country is getting poorer each year and they are going down with it.
Iranian youths want to remain in this land and have a normal life – a decent life with a decent income in a peaceful country which has good relations with the world as well as with neighboring countries. Like youths in other countries, they want to live in a normal country. Iranian youths believe that living in peace with the world is an absolute necessity and are unhappy that they are under tough circumstances because of their country's hostile relations with the region and the world.
Iranian Government Forces Kill Schoolgirls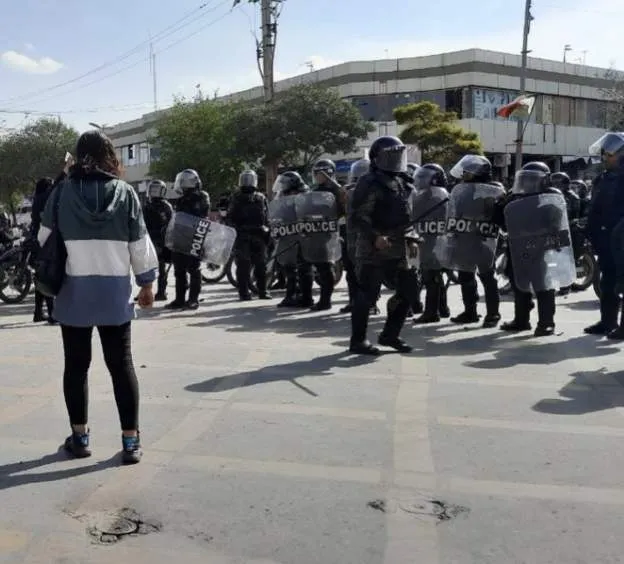 The Iranian Teachers' Coordination Council announced that during the attack launched by plainclothes security forces on a girls' school in the western city of Ardabil, one student was killed, 10 were injured, and seven were arrested.
The council also announced the murder of a 7-year-old girl, Helen Ahmadi, from the city of Bukan. When returning home from school and chanting slogans, Ahmadi was shot dead by the direct fire of the armed forces.
In his recent speech addressed to a number of Iranian officials and participants at the Islamic Unity Conference, Iranian Supreme Leader Ali Khamenei denounced ISIS for killing children in schools saying, "in our own time, ISIS would not show mercy to school children. They destroyed girls' schools and boys' schools, making their families mourn their deaths."
According to the latest report of Iran Human Rights Organization, so far Iranian government forces and agents have killed at least 23 children since the beginning of the popular uprising against the government.
In reaction to the death of the schoolgirl in Ardabil, Iran's legendary soccer player Ali Daei stated that "remaining silent is a betrayal" of the country and people.
On Instagram, Daei wrote that silence in the face of the crackdown on the protests and on Sharif University students has today resulted in the murder of an innocent schoolgirl "in my hometown," urging that the outcome of remaining silent is more deaths and new tragedies day after day.
Since its establishment, the Iranian government has always exploited children in different forms: on the one hand, children and teenagers were recruited to the Basij forces and used in street clashes and wars. On the other hand, in the mass executions of the 1980s, many children were executed, while the government has never stopped persecuting the children of political families and killing child protesters.
Blatant violations of children's rights in the Iranian republic is not just confined to executing them. Children arrested in Iran for perpetrating crimes are not treated in compliance with international laws and conventions and human rights.
Ironically, the Iranian supreme leader has always used the expression "child killer" to describe the savagery of other countries, while in his country children are mistreated, arrested, and killed.
Iranian Officials Are Perplexed About the Protests, Says Sadegh Zibakalam
As nationwide protests continue in different cities of Iran, "reformist" academic and political analyst Sadegh Zibakalam says about the ongoing protests that "the extent of the protests have taken by surprise all Iranian authorities and those in the government, the Parliament, and the judiciary."
Underscoring Iranian officials' doubts and uncertainty about how to confront the protests, he added, "that is why I believe that officials are perplexed and do not know what they should do about the protests."
In his interview with Khabar Online, Zibakalam admitted he was surprised by the role of universities in the ongoing protests as after the 2009 protests students faced a lot of pressure in different ways.
He asserted that although he does not want to "ignore the economic problems," the main cause of the ongoing protests is "anger against the morality police." Zibakalam stated that these protests are fueled by social discontent, and women and girls and the so-called Gen Z are in the frontlines of the protests.
He said about the younger generation that they do not see light at the end of the tunnel for being accepted in university, graduating, getting married, and starting families.
Zibakalam underscored that the Iranian establishment's elites are "frustrated with" its performance, adding that he too believes that "if there are no changes and no reforms, the establishment will face the danger of collapse."
A few days ago, Zibakalam told BBC World that for some reason he was fired from Tehran University and fears he might be summoned and jailed in Evin Prison.
Three years ago, the Iranian judiciary condemned Zibakalam on charges of "dissemination of falsehood to agitate the public mind" for making a comparison between the budget for hiring 300,000 clerics and the budget allocated to the provinces of Kurdistan, Sistan and Balochistan and the country's environment.
He has also been sentenced to 18 months of imprisonment on charges of propaganda against the establishment. The sentence has not been carried out as yet.
IMF: Iran's Debt Doubled in Two Years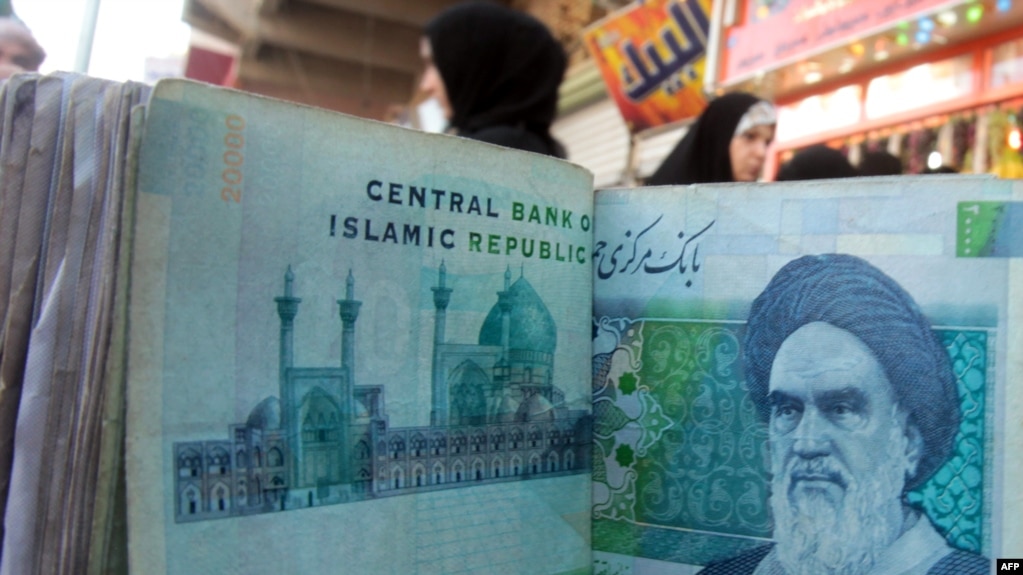 In its latest report on global economic conditions, the International Monetary Fund (IMF) pointed to the doubling of the Iranian government's debt in the past two years, urging that the sharp increase in public debt will continue in the coming years.
According to this report, Iranian government debt which was 1,400 trillion tomans in 2020 reached 2,400 trillion tomans last year, and is going to reach 2,850 trillion tomans this year.
This amount is double that of the government's public budget and is equal to 28.6 percent of Iran's GDP this year.
The IMF predicts that the Iranian government's debt will exceed 3,700 trillion tomans next year and this growth will accelerate in the coming years, reaching 11,500 trillion tomans in 2027, which will be fivefold more than the government's debt last year.
Iranian President Ebrahim Raisi had promised to halt the increase in public debt.
So far, the government has not released the amount of its debt, but in recent months Iranian officials have announced that the government would pay 10 trillion tomans of its overdue debt each month.
According to the IMF's report, it is expected that this year Iran's economic growth will be 3 percent and will be 2 percent next year, predicting that Iran's annual economic growth will not be more than 2 percent until 2027.
The IMF says that the inflation rate is 40 percent this year and will be the same next year. The inflation rate was roughly the same last year.