Controlling Inflation Depends on Resolving Problems in Foreign Policy
The editorial of Arman Melli underscores that the only way to fight the skyrocketing inflation is for the Iranian government to resolve its foreign policy issues, particularly with the neighboring countries and the IAEA.
As Iranian Supreme Leader Ali Khamenei has dubbed the new Iranian year "the year of controlling the inflation," the Iranian Parliament has decided to revise its plan. This is probably because this plan has not been designed around the issue of controlling inflation.
The Parliament has added 5,000 billion tomans to this year's annual budget, while the government holds that it does not have any financial resources for providing this amount.
The other issue is that the government has prioritized regional diplomacy in its agenda which is the right measure and can solve Iran's problems with regional countries. But if the government's diplomacy centers only around regional issues and does not move toward resolving the nuclear issue and lifting sanctions, it will only be effective in the short run.
The price of forex went up to almost 60,000 tomans per dollar before the new Iranian year and then dropped to 43,000 tomans. But then during the new year's holiday, it went up once again to 53,000 tomans per dollar.
So if the government's diplomacy as to resuming relations with the IAEA and resolving the issues with the global community continues and if they are able to reach an agreement over the nuclear deal, Iran will gain new revenues and can compensate for its budget deficit.
One of the main causes of inflation is the government's annual budget deficit. The government has realized that the sanctions against Iran have been effective, which is why it is changing its course in foreign policy and reviving its relations with Saudi Arabia and the IAEA.
Iran's Share in Global Trade
The editorial of Shargh urges that Iran must de-escalate tensions in its foreign policy so it can take advantage of trade with the world.
Over the past decades, different aspects of endless tensions in Iran's foreign policy have been discussed, and with the passage of time, the impact of the tensions on Iran's economy and society have become clear. The bigger problem is that the foreign policy tensions come at a time when, unlike the past, trade with the outside world has become the most important factor for countries' economic development and foreign trade has found a growing share in GDP.
In the light of accelerating globalization in past decades and thanks to the revolution in telecommunications and transportation, countries have no choice but to compete and try to take advantage of trading with each other.
The experience of new economies is right in front of our eyes. These economies could not have found their current positions without having access to foreign markets to sell goods, import what they need, and attract investment, expertise and technology. Examples abound of countries that took a different path and failed.
The weakness in Iran's economy which is reflected in main economic factors like GDP, inflation, domestic and foreign investment, etc. is directly linked to its weak role in global trade. According to statistics published by the World Trade Organization, Iran's share in global trade has declined over the past 40 years, reaching 0.24 percent in 2022 while it was roughly 1.1 percent at its peak in 1974.
More importantly, along with the decline in Iran's share in global trade, the country's GDP too has decreased. According to World Bank's statistics, it dropped from $7,490 per capita in 2012 to $3,530 per capita in 2021.
Comparing Iran's situation with other countries, particularly the regional and neighboring countries, reveals its international standing. Iran must be concerned about falling behind regional and neighboring countries. If we consider Turkey and Saudi Arabia as two main rivals of Iran in the region, then comparing the main economic indicators is cause for concern.
Paving the way for international trade and investment is one the main features of the modern world. If a country does not take advantage of this possibility, it has deprived its people of the main levers for protecting them from poverty and misery and gaining a worthy share on the international scene.
Another Year That Just Went By
The editorial of Aftab Yazd urges that Iran must engage with the global community to overcome the social and economic challenges it is facing now.
For thousands of years, prophets, leaders and sages have talked about ethics, human rights, equality, brotherhood and even global justice beyond geographical borders. But tribalism, nationalism and cultural and ideological differences have made achieving these goals impossible.
Although divine religions have innumerable followers which comprise half of the world population, differences in the world have had devastating ramifications. Globalization can be a good start for bringing about changes in communities and taking effective steps to alleviate people's pain.
In the last Iranian year, economic and social challenges created a kind of confusion in Iranian society making people more concerned about the future of Iran. Mounting problems like runaway inflation, high prices of goods, the rise in forex prices, gold coins, gold, meat, chicken, etc. have created a situation which is dragging thousands of households below the poverty line every day.
Lack of any prospects for overcoming these issues have resulted in waves of migration from the country. Tough sanctions too have created many economic obstacles. Iran must overcome the global isolation so that it can bolster its national identity, just like China, India, Malaysia and South Korea. These countries have been able to bring welfare and promise of a bright future for their nations, making dreams of development and progress accessible for them.
Engaging with the world can help people move toward their national identity. In the last year, Iran had to deal with many crises including earthquakes, floods, environmental issues, popular unrest and protests, never-ending economic disarray, restrictions on the internet, lack of any progress in the nuclear deal, attacks with poisonous gas against girl schools, etc.
On the other hand, since Iranian society is not predictable, we must wait and see if anything might happen to assuage social tensions.
This Was Not What Teachers Deserve!
The editorial of Arman Melli points to the fact that Iranian teachers were not paid on time before the Iranian new year (which started on March 20), urging that teachers deserve to be treated much better than this.
It has always been stressed that teachers must be valued and respected. And even a look at teachings of religious leaders makes the status and significance of teachers quite clear. That Imam Ali said whoever teaches me a word makes me his slave for all my life is a clear example. Observing the status of teachers in advanced countries like Japan too makes it clear that they try hard to value and promote the social standing of teachers.
What has happened to teachers in recent years is really painful. From not getting paid at the end of the year on time to multiple protests and sit-ins which they have held in recent years, one can easily gather that they are discontent. In these years, inflation and high prices have broken people's backs.
It must not be forgotten that the future of the country is shaped in schools with teachers playing an important role. Excuses like the high number of teachers and pensioners by the Education Ministry as well as difficulty in providing financial resources are just made to cover up the fact that teachers' demands and needs are not being met.
The recent problems in not paying teachers on time just before the Iranian new year indicates that they are ignored. But teachers deserve to be treated much better than this. Despite all the problems that teachers have to face, they will be still teaching the children as best as they can. They love the people of this land and are ready to make sacrifices. But no one must take advantage of their sacrifices and ignore their social standing.
New Round of Physical Confrontations With Women Over Hijab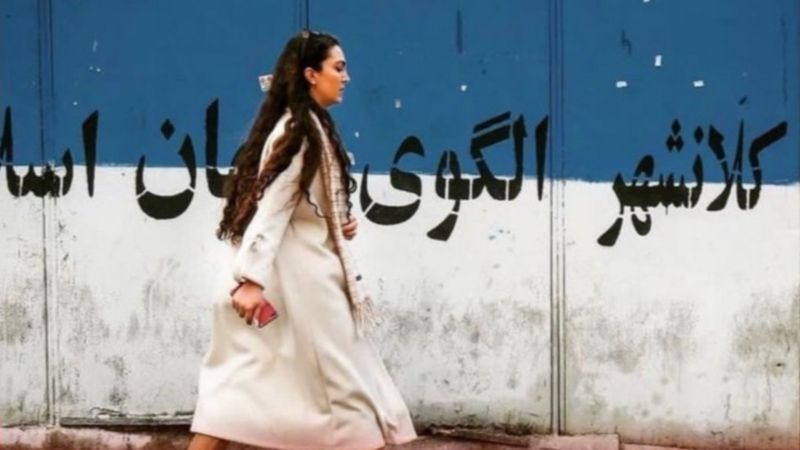 Along with a new round of physical and violent confrontations of the Iranian regime's forces with women over their refusal to wear compulsory hijab, an SMS was sent in the religious city of Qom saying that from now on the slogan of "Death to women without hijab" will be chanted in mosques. The SMS was sent by a hardline group called "Followers of Enjoining the Good and Banning the Forbidden in the City of Qom."
Violent confrontations with women who refuse to wear compulsory hijab have increased in many cities. Law enforcement and Basij forces have been reportedly involved in these systematic confrontations that have entered a new phase on the orders of high-ranking regime officials.
In a recent case, video footage of a man was released showing him entering a grocery shop and throwing yoghurt at a mother and daughter who were not wearing the hijab. A few men who were in the shop engaged with the attacker and pushed him out of the shop to protect the women.
In the meantime, Friday mass prayer leaders and representatives of Iranian Supreme Leader Ali Khamenei have underscored the necessity of confronting women without hijab.
Furthermore, the Iranian Interior Ministry recently issued a statement making threats against women who do not observe the so-called proper hijab and stated that the government has not backed down from its position with regard to religious laws and traditional values. The statement adds that the Iranian regime's forces will decisively confront women who do not observe the hijab rules.
Violent confrontations with women and girls in Iran have frequently resulted in local protests, but last year, after Kurdish woman Mahsa Amini was killed in the custody of the so-called morality police, nationwide protests erupted against the Iranian regime that have continued despite the widespread brutal crackdown by the Iranian regime's forces.
Baha'i Community: The Regime's Brutal Behavior Against Baha'is Continues Even After Death
The Baha'i global community recently issued a statement calling the act of Iran's Intelligence Ministry in burying the dead body of a Baha'i citizen in Khavaran Cemetery as "disgraceful and violent."
According to the statement, the Iranian Intelligence Ministry has buried the body of Behzad Majidi without informing his family and without holding Baha'i ceremonies in Khavaran mass cemetery.
Khavaran cemetery is where the victims of the 1988 mass executions were buried. It is located in Tehran. Baha'is call their cemeteries Javid Garden.
Simin Fahandej, the Baha'i global community's representative in Geneva, wrote on Twitter, "To what extent is the lifeless body of a Baha'i a threat against the [Iranian] regime that, after being incessantly oppressed throughout their lives, the Iranian regime's brutal behavior towards Baha'is doesn't come to an end even after their deaths?"
Since 2021, the Intelligence Ministry has positioned agents in Tehran's Baha'i cemetery, thus interfering with Baha'is holding their burial ceremonies.
Majidi's body was buried while his family was following up the issue in one of the law enforcement centers.
Most Baha'i cemeteries all over Iran have been confiscated in the past four decades.
After the 1979 revolution in Iran, Baha'is have been systematically persecuted and subjected to discriminatory treatment including arbitrary arrests, imprisonment on baseless charges, deprivation from education, confiscation of their houses and properties and disrespecting their cemeteries.
Human rights organizations and Western governments, including the United States, have always condemned the Iranian regime's discriminatory approach against followers of other religions, particularly Baha'is in Iran, calling for an end to it.
Lawmaker: Medical Conditions to Get Worse This Year
As the Iranian new year just started (March 20), there is bad news for Iranians regarding the availability of medicines this year. Massoud Pezeshkian, member of the Iranian Parliament's Health Commission, has stated that the annual budget allocated for providing medicines and medical supplies is very low, adding that the situation in this regard is going to get worse this year.
Pezeshkian stated that after the government eliminated subsidies for providing medicines, manufacturers were not able to buy raw materials with the Iranian national currency (rials).
He added that medicine prices will rise and as manufacturers cannot afford to provide the necessary raw materials, medicines will not be produced in sufficient quantities.
The lawmaker blamed this medical crisis on the "lack of measures taken by officials, improper legislating and poor management."
Along with the eighth wave of coronavirus in Iran and the increase in the number of infections, many social media users have pointed to the scarcity of medicines in Iran.
The Head of the Parliament's Health Commission Hosseinali Shahriari had earlier warned about possible problems in the field of drugs and medical supplies this year, saying that the required foreign currency for importing medicines has not been allocated in the public budget.
The Head of Tehran's Pharmacists Association Hamid Khoee considers that the shortage of medicines is due to the lack of financial resources for importing medicines and raw materials for producing them.
The plan called "Daroo-yar" [i.e., "medicine assist"] ratified and implemented to deal with the issue of the shortage of medicines has not been able to solve the problem of scarcity of medicines in Iran.
The Head of Iran's Pharmacists Association Mohammad Bagher Zia had stated that this plan just added to the problems of insurance companies, adding that it was not accurately planned while the means of implementing it were not fully considered.
Iranian Ambassador: Iraq Owes Iran $11 Billion for Electrical Power, Natural Gas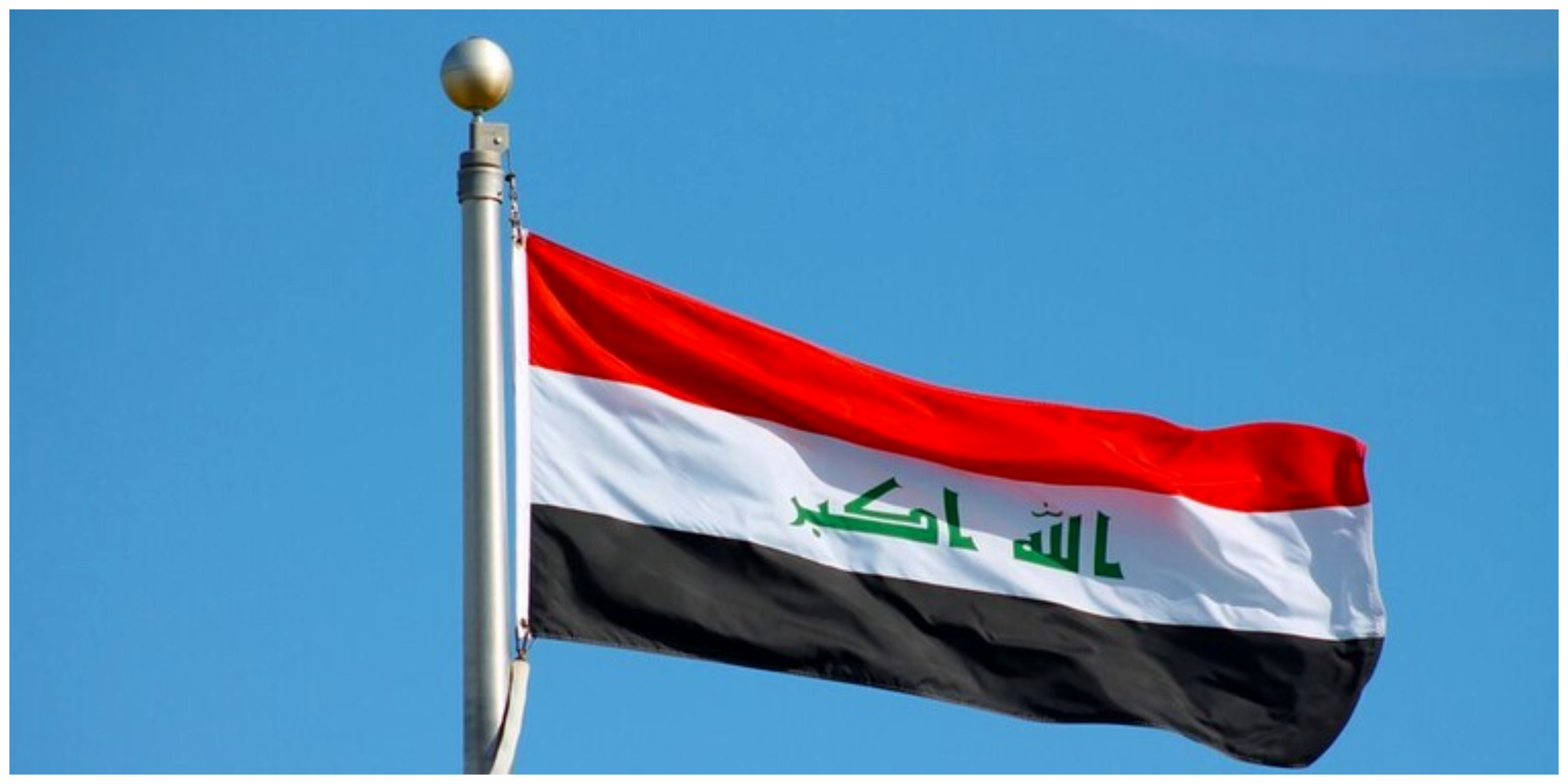 The Iranian Ambassador to Iraq Mohammad Al Kazem says Baghdad owes $11 billion to Tehran for exporting electricity and natural gas.
Since the US sanctions against Iran were reinstated in 2019, Iraq has been allowed to pay for imported natural gas and electricity only in its national currency, the Iraqi dinar. Baghdad gives this money in dinars through the Trade Bank of Iraq to Iran's Central Bank and Tehran is only allowed to use this money for importing goods from Iraq.
Due to the trade imbalance between Iran and Iraq, the Iranian regime considers the money left unused in the Iraqi bank as debts to Iran.
On a different note, the Iranian ambassador to Iraq also stated that Iran is not responsible for the drought crisis in Iraq.
Iraq's government has reiterated its criticisms of the Iranian regime for cutting off the rivers flowing from Iran to Iraq, calling for holding talks with Iranian officials in this regard. But, according to Iraqi officials, Iran has refused to negotiate on this.
According to Iran's ambassador to Iraq, the drought in Iraq has nothing to do with Iran and only 8 percent to 10 percent of this country's required water is from Iran. Kazem added that 80 percent of the water going to Iraq is from Turkey. He continued that Iran itself is facing drought and a shortage of water.