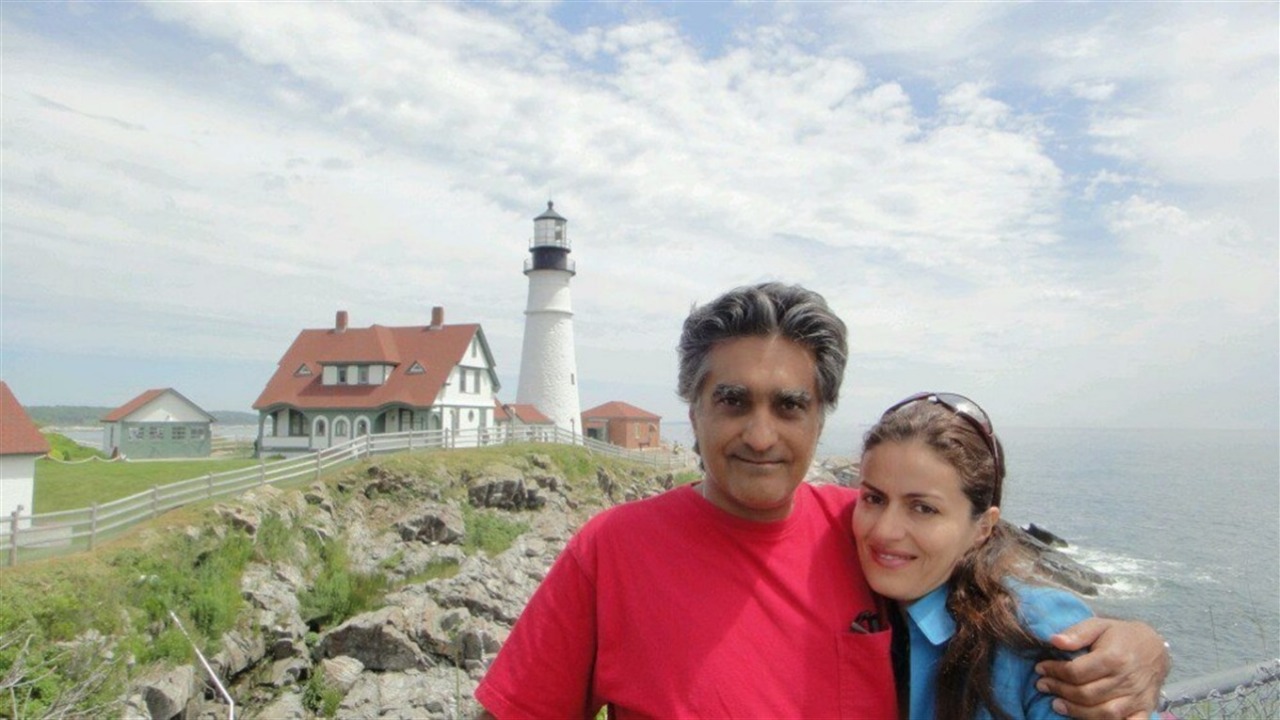 Bagher Nobakht announced several days ago that the Iranian government calls on all Iranians abroad to return their assets to the country in this economic war!
Suddenly I recalled a friend of mine, Karen Vafadari.
Certainly, if Nobakht or Rouhani don't recall Karen Vafadari, their dear colleague Mrs. Molaverdi will recognize him if she looks at her own cases during her time as a special assistant to the president for citizenship rights. Even though he doesn't belong to the reformists or the moderates to make his case important for her!
But as for Karen, one cannot meet Karen Vafadari once, and not fall for him – fall for his kindness and humanity.
Karen Vafadari belongs to a big, charitable family of Firoozgar (that endowed Firoozgar Hospital). He is a wealthy Iranian who studied and did economic activities in the U.S for years, but out of love for his homeland, to serve in Iran, and, in his own words, to spend the last years of his life in the motherland, he returned to Iran with his artist wife, Afarin Neisari.
A lot of his father's properties, due to his long absence, had been confiscated by others, but he could take them back legally without any favoritism, pulling strings, or bribery. (most of the real estate in Deh-e Vanak belongs to Karen.)
Karen started economic activities in Iran, built several commercial towers, and brought huge capital into the country. Afarin, too, launched an art gallery in Vanak, called "Aun Gallery", which for years was the venue for exhibiting artworks of Iranians. And because of its relationship with the Iranian community abroad, it could be a good financial help for artists inside Iran.
But suddenly an organization whose name Karen and Afarin hadn't heard before – the Intelligence Organization of IRGC (SAS) – stepped into and changed their private lives.
First Afarin and then Karen got arrested at the airport. Then their relatives were contacted, and they were promised that they would be released for a huge amount of money. The family went to the police, thinking it was a hostage situation. But it wasn't a usual hostage situation. Karen and Afarin were detained in Ward 2A of Evin Prison and had to give up all their assets to be released.
Karen was told that because some foreign ambassadors had visited the art gallery, they could charge him with espionage for which he could be sentenced to death!
Karen didn't accept it and wouldn't give in to any coerced confession. They found a few bottles of alcoholic in his house, and they threatened that he would be charged with smuggling alcoholic and would go to prison for a long time, but Karen didn't give in again.
Judge Salavati – the notorious judge of the 2009 show trials – is the judge of his case. Again, and again, he threatened Karan with heavy sentences to make him cooperate with SAS, but neither Karen nor his wife would accept because they were certain of their own innocence. Finally, according to a criminal law that was ratified during Reza Shah and because of Karen and Afarin being dual nationals and not having lived in Iran for a long time, their properties were confiscated.
In the last session of the court, Judge Salavati, happy with his victory over Karen and getting what he wanted, sneered and told Karen that since you didn't cooperate, I took all your properties and will keep you in prison long enough so you die in there. Karen responded that before prison, I wasn't into politics, and I didn't know even the difference between the president and Iranian leader. I used to have alcoholic drinks and smoke cigarettes before, but from today and in prison, I will live a healthy life so that I will stay alive long enough to get out of the prison and get my life back from you all.
Now Karen in Evin Prison is the symbol of hope. He is humorous and is constantly exercising. In the mornings, if he doesn't start morning exercises, no one even moves.
They have fabricated so many cases and so many strange accusations against him that he is known as Karen, the "killer of Imam Hussain"!
The last day I saw Karen I told him I wish you were political or belonged to a party because, in this tribal country, no former official will follow your case up if you don't belong to a faction. He laughed and said, I have God.
I will never pity Karen and the life they took away from him, but I do miss him.
Translated Material: Zeitoon Website
---
Opinions in this article reflect the writer's point of view, not necessarily the view of Rasanah