Do Not Allow the Country to Become Dilapidated!
The editorial of Ebtekar explains how Iran's infrastructure and industry have deteriorated due to lack of investment, urging that the government must take immediate measures to fix this issue.
For years Iran has been grappling with different crises. It seems that the Iranian people are getting used to living in a state of crisis. One of the important factors in creating crises and intensifying them is the corrosion of the country's infrastructure. In different sectors, the country suffers from crumbling infrastructure.
Air fleet, industry, civil infrastructure, etc. have all become dilapidated. When that happens, something goes wrong every day. Due to the lack of reconstruction in the country, the cost of running it has skyrocketed. Different essential sectors are making losses and are running on subsidies from the government. Outdated infrastructure has made these sectors far too dependent on government subsidies, which is why they are seriously challenged as soon as sanctions are imposed on them. Meanwhile, neighboring countries are rapidly developing and modernizing their infrastructure.
Under these circumstances, Iran's economy is losing its advantages. Everybody has heard in the news that some Gulf countries have been able to use a new generation of agricultural techniques and are now exporting agricultural goods. This means that by using modern optimal agricultural methods, these countries that have little water have gained this economic advantage. But Iran, despite its natural resources, has lost this market because of using traditional, costly agricultural methods.
Tens of other examples can be used to prove that Iran's infrastructure has become dilapidated. Neighboring countries are now attracting Iran's elites and entrepreneurs and if this continues, the country will suffer from a shortage of human resources in the near future as well.
Under these circumstances, the country needs modernization urgently, which requires investment. So it is necessary to resolve the country's issues with the global powers and opt for attracting investment to stop the depletion of the country's resources.
The Government Must Try to Please the Majority of Society
The editorial of Arman Melli, penned by former Oil Minister Mohammad Gharazi, urges that Raisi must take measures to resolve the country's economic problems and satisfy the majority of people.
President Ebrahim Raisi's remarks in his election campaign address created hope among the poor in society, and they voted for him, and he won the presidential election. But one year after his taking office, people, particularly the poor, are not satisfied with his government.
Economic problems and high prices have put pressure on people, and the economic policies of Raisi's government have not been able to resolve their problems. One of the most important problems of Raisi's government is that domestic rentiers who control Iran's economy and foreign enemies are all against the nuclear deal coming to fruition.
The government must first try to fulfill the promises made to people during the election campaign so that it can satisfy the majority of society. Moreover, the government must try to eradicate discriminatory laws to contain rentiers who have dominance over people's affairs.
The cash subsidies paid to people can help, but granting subsidies can directly increase inflation and the prices of goods. Granting subsidies is not possible without printing money, which is one of the most important factors in creating inflation. In so far as the inflation rate does not decrease, people's economic problems will not be resolved and they will not be happy.
Iran's Foreign Policy Has Not Changed
The editorial of Arman Emrooz, penned by Ghassem Mohebali, former general manager of the Middle East department in Iranian the Foreign Ministry, underscores that resolving the nuclear issue by reaching an agreement with the United States and de-escalating tensions with neighboring countries are two important steps that the Iranian government must take to reduce the debilitating costs on the country.
Conflicting statements are being made as different sides to the nuclear talks raise different issues. The United States insists that Iran must let go of its non-JCPOA expectations, while Iran asserts that the ball is in the United States' court, urging that it is up to the US government to make the final decision regarding Europe's proposal about Iran's nuclear program. Meanwhile, Europe states that the talks have come to an end. But it must be noted that if Iran's response to Europe's suggestion is not accepted, the talks will continue, and that is because Iran's foreign policy has not changed yet.
The lack of flexibility in Iran's foreign policy has clear consequences, one of which is the failure to reach an agreement over the JCPOA. In the short run, Iran's foreign policy must be recalibrated to provide for national interests. The first step must be working toward finalizing the JCPOA.
It must be noted that reaching an agreement over reviving the JCPOA will not resolve all of Iran's internal and external issues, but will be a clear step in the right direction. This will help Iran to resolve its issues with minimum costs, while no further costs will be imposed on the country.
The JCPOA is not an all-inclusive solution, but will reduce the costs imposed on the country. Without reaching an agreement over the JCPOA, further costs will be imposed on the country in the next two years.
Iran must also move toward de-escalating tensions with neighboring countries so the United States will not have any excuses against Iran's regional policies, and one of the major hurdles in developing foreign relations for Iran is removed.
When the nuclear issue is resolved and Iran has relations with regional countries without tensions, most pressures on Iran will be certainly removed and Iran's foreign policy will be on the right path in short run. In so far as these measures have not been taken, there will be no success in other fields either.
Reviving the JCPOA Is a Distant Hope
The editorial of Jahan Sanat argues that under the current circumstances, it seems unlikely that Iran and the United States can reach an agreement over reviving the nuclear deal (JCPOA).
Former Foreign Minister Mohammad Javad Zarif once said, "Never threaten an Iranian!" But it now seems that the current Foreign Minister Hossein Amir-Abdollahian has taken that back. A few days after a deadline was threateningly set by the EU to receive Iran's response to Europe's suggestion regarding the nuclear deal, Iran submitted its response to European officials at the end of the deadline on August 15, declaring its positions. Without this deadline, Iran could have lingered for weeks before making any response in this regard.
In recent days, in light of the positions taken by those close to the circle of power, it has become likely that there will be an agreement between Iran and the United States. That is why different markets have reacted positively to this possibility and Iranian citizens have felt this positive reaction more than ever.
The drop in the price of the dollar in the free market, positive growth in the stock market, the decrease in the price of oil in the global market, and other developments indicate optimism about reaching an agreement over reviving the JCPOA between Iran and the United States – an issue that is now being discussed among Iranians, creating optimism across society.
Nevertheless, nobody can be certain about reaching an agreement. Certain positions taken by all sides involved in the nuclear talks have made it unlikely to reach an agreement in the near future. It is not clear how long Iran will insist on obtaining guarantees to fulfill obligations from the United States. It is most certain that there is no interest on Washington's part to give such guarantees. What is more, not only Arab allies of the United States but also Israel are seriously against giving economic concessions to Iran and normalizing its economic activities. So, it is not clear to what extent Washington is ready to lift economic sanctions against Iran.
The official US position with regard to maintaining sanctions that are not related to Iran's nuclear deal has made Iranians very concerned, because most of the sanctions imposed on Iran by former President Donald Trump were related to human rights issues.
Under these circumstances, signing an agreement and reviving the JCPOA seems unlikely in the near future.
250 Political Activists in Iran Condemn the Attack on Salman Rushdie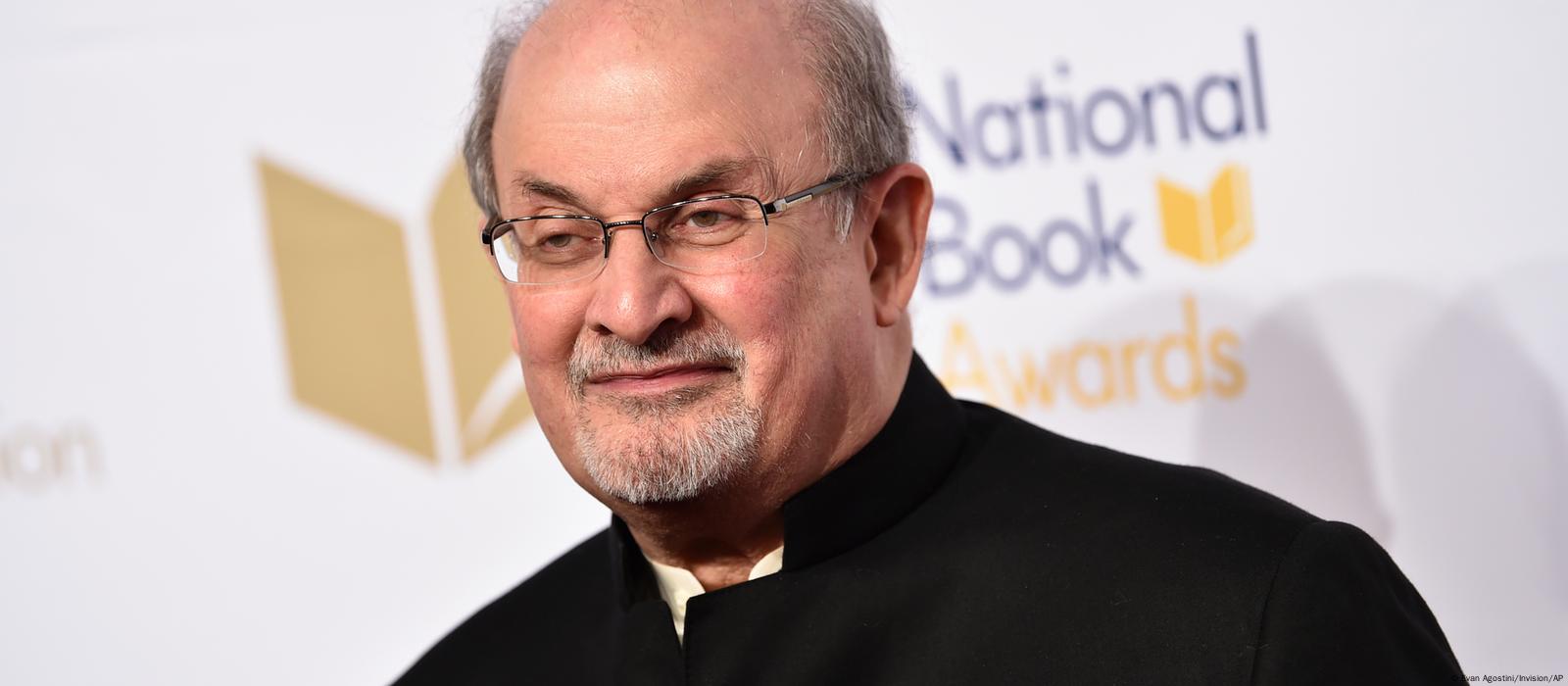 More than 250 political and civil intellectuals and activists in Iran, in a statement, condemned the attack against Salman Rushdie, writer of the novel The Satanic Verses, calling it against the "common conscience of the world."
These intellectuals and activists have called for "putting down the daggers and picking up the pens," urging that "in the short run, terror and intimidation might shut the mouths, but spreads the seeds of hatred and enmity which blocks the path to dialogue and exchanging thoughts."
Hashem Aghajeri, Abolfazl Ghadyani, Farideh Gheyrat, Alireza Rajaee, Fatemeh Govaraee, and Abdolfatah Soltani are among the signatories to the statement.
Previously, a group of new Iranian religious thinkers who live overseas also "unconditionally" condemned the attack on Salman Rushdie, calling it a sign of crisis in the fundamentalist interpretation of Islam and a sign of a new round of dangerous political developments in the Middle East, as well as a new wound in the complex Islam-West relationship.
These thinkers stated that "today we fully stand by the victims of terrorism and shout that we are unbelievers to an Islam which issues a permit for terrorism."
A fatwa for murdering Salman Rushdie was issued by Ayatollah Khomeini in 1989 after The Satanic Verses was published, and it still remains in place. 15 Khordad Foundation set an award of more than $3 million for killing Salman Rushdie.
On August 12, Salman Rushdie was repeatedly stabbed at a literary event in the north of New York state. The attacker, Hadi Matar, a 24-year-old man from New Jersey who is originally from Lebanon, has been arrested.
In initial investigations, it emerged that Matar had posted material on Facebook in support of the Iranian government, the IRGC and Shiism.
In reaction to the attack, Kayhan daily, whose editor-in-chief is appointed by Iranian Supreme Leader Ali Khamenei, wrote in praise of the attacker of Salman Rushdie, saying, "Congratulations to this brave dutiful man!"
Actors, Artists to Be Banned From Work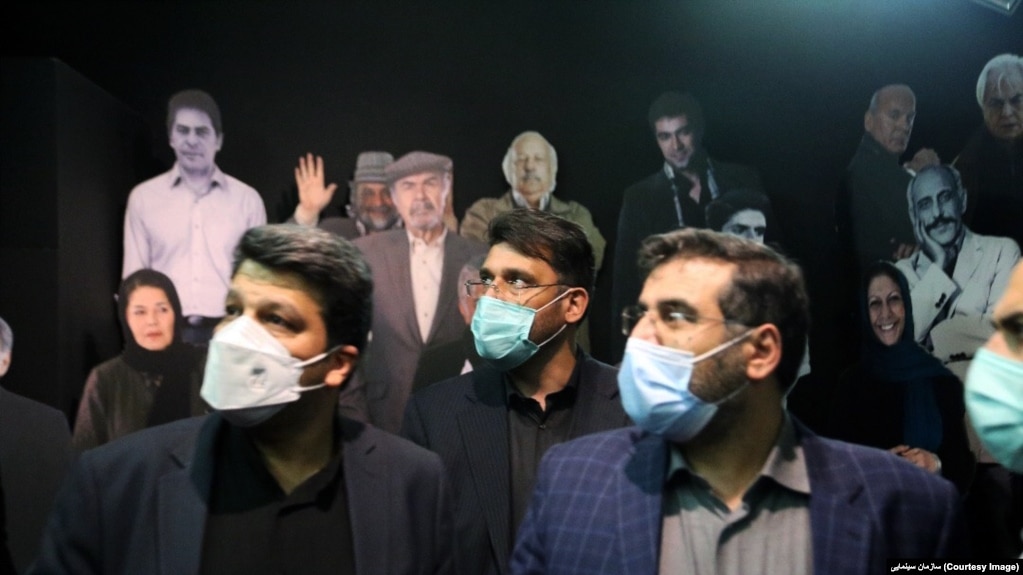 While officials from the Culture and Islamic Guidance Ministry have put unprecedented pressure on filmmakers and actors who signed different statements criticizing recent political and social developments in Iran, now the Culture and Islamic Guidance Minister Mohammad Mehdi Esmaili has backed preparing a list of actors and artists who will be banned from work.
Esmaili made threats against artists, saying that if they "act against national interests" or say anything against the Iranian government, they will be banned from working.
He pointed to the presence of Iranian films in foreign festivals, underscoring that no film will be released domestically without obtaining a permit from his ministry first.
Recently, an official from the Culture Ministry said that soon a list will be issued of Iranian filmmakers who will be banned from working for different reasons.
Following the collapse of a building in the city of Abadan and popular protests against the government, more than 170 filmmakers signed a statement called "Put your gun down!" asking all those who "have become agents of oppression of the people" in the military forces to "put their guns down and join the people."
Following this statement, three filmmakers were arrested and imprisoned.
Later, it was reported that the Intelligence Ministry and the Culture and Guidance Ministry put pressure on filmmakers who signed the statement to withdraw their signatures.
So far, 10 documentary makers have been banned from leaving the country, and there are some suggestions regarding actors and actresses who will be banned from artistic activities.
Renowned Iranian writer and director Rakhshan Bani-Etemad reacted to this news saying, "an artist who pays no attention to society's conditions is no artist. Artists are not mercenaries and slaves of military masters and shouldn't bow their heads in obedience. Banning cinema and theater artists, announced and unannounced, is to intimidate all those who are involved in culture and art to make them close their eyes to what is happening around them."
Inflation Rate Continues to Rise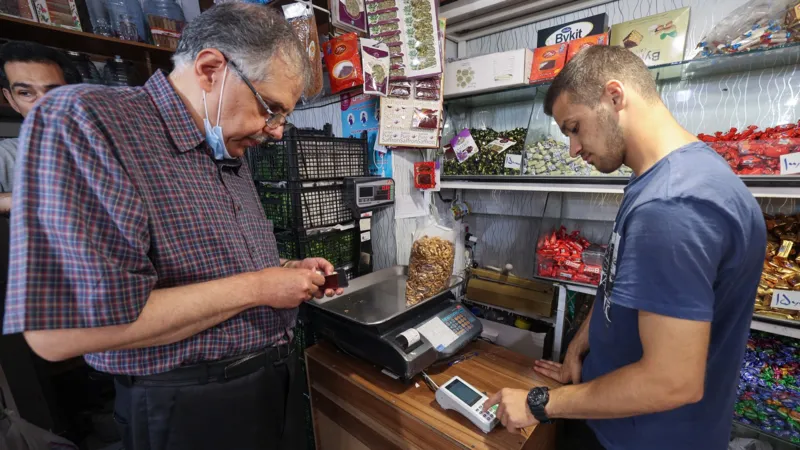 Studies of the Statistical Center of Iran show that the official rate of inflation reached 41.5 percent last month, showing a 1 percent increase compared to the month before.
The Statistical Center's latest report shows that prices of goods and services were 2 percent higher on average last month compared to the month before. The report indicates that point-by-point inflation was 52.2 percent, showing a slight decrease compared to the previous month.
According to the Statistical Center, housing rents, prices of medicines, restaurant food, ketchup and mayonnaise, cakes and cookies had the highest increase compared to the previous month, while the prices of eggs and cooking oil slightly decreased.
The report also shows that the inflation gap between the poor and the rich has increased compared to the previous month.
As a result of the decision made by Ebrahim Raisi's government in May to eliminate subsidies on forex for importing basic goods, prices of food items skyrocketed and the inflation rate broke records the month after.
It is expected that the main inflation index (called the 12-month inflation rate) will continue to go up in the remaining months of the year.
If in the remaining months prices continue to increase by only 2 percent a month, the official rate of inflation will reach 47 percent by the end of the year.
Therefore, if there is no economic miracle which leads to a decrease in prices, one can expect that the official rate of inflation will be higher than last year.
Five Baloch Prisoners Including a Juvenile Criminal Executed in Zahedan
Iran Human Rights Organization reported on the recent executions of five Baloch prisoners in the city of Zahedan.
According to this organization, among those executed was a juvenile criminal who had committed murder at the age of 17 in a street fight. Charged with first-degree murder, he was executed in Zahedan's prison.
According to one of the relatives of this juvenile criminal, he had initially been exonerated of first-degree murder in the court, but following the objection of the family of the victim, his verdict was changed to first-degree murder and he was sentenced to death.
Along with this child criminal, four other prisoners were executed in the central prison of Zahedan on charges related to drugs and first-degree murder.
According to the statistics released by this human rights organization, since the beginning of 2022, at least 103 Baloch citizens have been executed in Iran, which is approximately 30 percent of the entire executions in the country. Baloch citizens comprise between 2 percent to 5 percent of the entire population of Iran.
Earlier, Mahmoud Amiri Moghadam, head of Iran Human Rights Organization, had commented on the doubling of the number of executions in 2022 compared to the same period in 2021.
Pointing to those executed on charges related to drugs and murder, Amiri Moghadam asserted that the increase in the number of executions at a time when street protests are increasing in Iran shows that the government's goal is not to confront crimes and criminals, but for political intimidation.
He called on international bodies and civil organizations to increase political and economic pressure on Iran regarding issuing and carrying out death sentences.