Strange Voices That Must Be Heard
The editorial of Hamdeli argues that it was indicative of social collapse when the Iranian people celebrated the loss of the Iranian national football team against the United States in the World Cup by taking to the streets and blaring their car horns.
People were dancing, expressing happiness, and chanting slogans after the loss of their national football team – something not seen in the rest of the world.
Since Iran's popular protests started over two months ago, there were no signs of happiness in the streets of Iranian cities. But after the loss of Iran's national team to the United States, people were all over the streets expressing their happiness by sounding their car horns and dancing. Why? I am sure if Iran had won the match, we would have seen celebrations like what we saw in 1998 when Iran defeated the United States in the World Cup. But how come people were celebrating Iran's defeat this time?
After the national team's defeat, some people were happy and some sad. Certainly, all over the world, nations relish in their teams' victory and become upset in their defeat. So, how come some Iranian people acted otherwise?
In engineering, there is a concept called "collapse" when parts of the system react contrary to expectations. What we saw in Iranian cities last Tuesday when Iran's national team was defeated was quite contrary to expectations. When a national team loses, the expectations are for the nation to feel sad. But why did a considerable number of Iranian people express happiness? It is something that Iranian officials must study.
There are signs of social collapse. How come the Iranian people had no solidarity with the national team? Most certainly, it is partly because of the recent public protests which are against the cultural, social, economic and political policies of the past decades. Not all discontent and protests can be attributed to foreign countries.
These voices must be heard.
Reform Requires Experts
The editorial of Arman Emrooz explains why economic conditions in Iran are getting worse day by day, stating that there is no hope for any improvements as government officials have no idea what they are doing.
Since Ebrahim Raisi's government took office one year and four months ago, the economy in Iran has become messier day after day making people's living conditions more difficult. The fact is that government officials do not have enough experience and they are way out of their league in their current positions, which is why they want to interfere in all affairs. That is why people have completely given up on the government since it took office.
For example, at the time of drafting the annual public budget, each economic entity and organization imposed its own views, creating many problems. Moreover, it must be underscored that those who are in charge of important positions like those in the Budget and Planning Organization have no idea what they are doing.
As a result of the government's decisions in the past 16 months, many economic restrictions have been created, so much so that people can feel the increase in the livelihood crisis.
Meanwhile, there are no signs of willingness from the Iranian authorities for creating change and reform, and that is because those who are running the government have no idea of the significance of their tasks. That is why it is the Iranian people who will have to endure further pressure.
People's living conditions will get worse day by day as there are no positive prospects regarding the government's measures. In fact, the current government officials do not understand the conditions which is why they do not know how to introduce reforms. As such, there is no hope for fixing the current situation, unless these officials who are way out of their league go and experts take charge of the country's affairs – something which is impossible.
Football Is Not Just a Game!
The editorial of Hamdeli argues that the Iranian government's flawed policy regarding football resulted in missing an opportunity for creating solidarity in the nation.
Never has the Iranian establishment looked at the issue of football so positively; rather, it looked at it negatively for decades. For example, the Iranian authorities did their best not to allow women to enter stadiums to watch men's football matches, until FIFA forced them to let women enter stadiums.
Iran's national football team's attendance at the Qatar World Cup coincided with nationwide unrest. It was quite obvious that some protesters intended to use this global opportunity to go to stadiums and send their message to the world, but a leaked audio file of a security official revealed that the Iranian establishment was determined to stop any action taken by protesters in Qatar's stadiums.
So, it has been disclosed that many media figures and cyberspace activists who belong to the "ultra-conservative hardliners" in Iran were sent to Qatar with public funds, showing the serious intent of the Iranian authorities in this regard. These days, some of these activities have been publicized in the media and cyberspace, indicating an important contradiction in these entities' treatment of the issue of football.
These days, women wearing the kind of hijab promoted by the Iranian government talk to journalists in Qatar and talk of equal opportunity for men and women in Iran, while the majority of women in Iran emphasize that no such equality exists in the country. Ironically, those Iranian women who were sent to Qatar to claim there is equal opportunity for men and women in Iran cannot enter stadiums in Iran.
In another move, after Iran's victory over the Welsh football team, Iran's official media outlets showed images of girls and women without hijab celebrating Iran's win without facing any restrictions and challenges. But just a few months ago, such an incident would have involved the so-called morality police and ended in the arrest and punishment of those who would do such things.
Now just imagine that what we saw a few days ago in Iran and Qatar – when women went to stadiums and supported the national team and then celebrated its victory – would have been possible a few months ago. Perhaps it is hard to imagine what would exactly happen, but one can say for sure certain things would not have happened: Mahsa Amini would not have been taken into custody by the morality police and would not have died in Tehran and other young boys and girls would not have been killed in protests all over the country.
This very football game which has now become a tool for muscle flexing for Iranian security forces would have created national solidarity.
Resolving People's Problems Through Identifying Rifts
The editorial of Arman Melli urges that the Iranian government must identify the issues that are creating widening rifts between the government and the people and listen to people and meet their demands.
Recent incidents in Iranian society must be studied carefully to understand why these protests have taken place. Currently, we are witnessing a widening rift between the government and the Iranian people.
That people do not become sad when Iran's national football team loses and become happy instead must be carefully studied to see why people are reacting in this way. If the government sees itself as the representative of people, it must feel people's pain and problems and find out what are the issues and problems that Iranian society is dealing with, taking steps toward resolving these issues and meeting people's demands.
Everybody holds that all governments rely on public support and no government can last without it. And from the viewpoint of diplomacy and international law, political legitimacy is rooted in people's support for their governments.
So, the best way for the government to resolve the issues and problems in society and overcome the rifts is to turn to people and listen to the views of people and social and political activists, trying to overcome the weaknesses and obstacles which exist.
It seems that with holding an opinion poll in society, the government can identify the issues and problems and take steps toward resolving them. The government, as well as the legislative and judicial branches, must talk to people and listen to their concerns. Proper treatment of people can be effective in creating trust between people and the authorities. If we really believe that the people are the real masters, then their role and impact should not be ignored.
Allegations of Sexual Assault Against Detained Women Protesters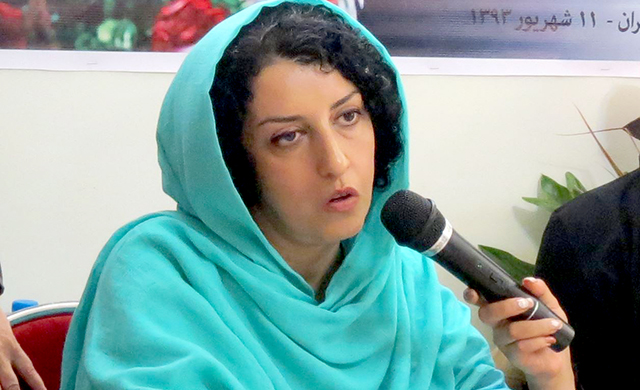 Imprisoned human rights activist Narges Mohammadi, in a letter to UN Special Rapporteur on the human rights situation in Iran Javid Rehman said, "assault on women during arrest and in detention centers" is part of the Iranian government's crackdown against "brave fighting women," asking him to investigate the issue of "sexual assault against detained women" in Iran.
Mohammadi, as a human rights activist and spokeswoman of Iran's Human Rights Defenders Center, has been repeatedly arrested and imprisoned and is now incarcerated in Evin prison in Tehran.
In her letter, Mohammadi addresses Rehman saying that these days she has been told by other jailed women about how the Iranian authorities continue to brutally abuse women, calling for him to investigate this issue.
In the meantime, Molavi Abdul Hamid, Sunni Friday prayer Leader in the city of Zahedan, stated that there are reports of assaults against jailed women in Iran.
Hamid wrote on Twitter that there are reports of sexual assaults against women prisoners to humiliate, oppress, and force them to make confessions, while other reports from prisoners confirm the same thing.
If proved, Hamid continues, those who perpetrate such crimes are the most corrupt individuals on Earth and must be severely punished.
Earlier, CNN had released an investigative report on "sexual assault and rape" against detainees during the recent protests in Iranian prisons.
Citing testimonies of a number of detainees and hospital records, CNN confirmed that young women, girls and boys have been raped in Iranian prisons.
Despite existing restrictions on the media, CNN has been informed of 11 cases of sexual violence against detained protesters in Iranian prisons and has been able to verify almost half of them.
Most cases of rape and sexual assault are related to western Iran and the Kurdish region.
Government supporters and many clerics have denounced the recent protests and Iranian women's significant role, with some of them calling for escalating confrontation with the protestors and the issue of women not observing the hijab laws.
Sealing off Shops, Threatening Businesses Along With Widespread Strikes
Along with the widespread anti-government strikes in Iran, there are reports of Iranian security forces sealing off shops that have remained closed.
Following extensive calls for launching strikes and holding anti-government protests all over the country, political and media activists say sealing off or threatening to seal off shops are some of the Iranian government's reactions to these protests.
Following the call for a three-day nationwide strike starting on Monday, shopkeepers went on strike in many cities including Tehran, Kermanshah, Rasht, Tabriz, Sanandaj, Shahinshahr, Babol, Shiraz, Zarghan, Marivan, Kamyaran, Kazeroon, etc.
Tehran and Kurdistan Province have reportedly had the highest level of strikes.
In recent days, there were reports of sealing off shops belonging to Ali Daee, Iran's legendary football player, who has been vocal in his support for the public protests in Iran and had closed his shops in response to the call for a strike.
Earlier, Iranian officials had alleged that shopkeepers and businesspeople have kept their shops closed because of insecurity and threats against their shops.
In an audio file leaked by hacking group Black Reward, commanders of the Basij forces have in a confidential meeting expressed their concerns about strikes spreading all over the country.
In the meantime, according to Human Rights Activists New Agency (HRANA), so far 471 people have been killed in nationwide protests in Iran, 64 of whom were under the age of 18. 18,210 individuals have been arrested, 3,546 of whom have been identified.
Protests Continue; Government, Parliament try to Reduce Them to "Economic Demands"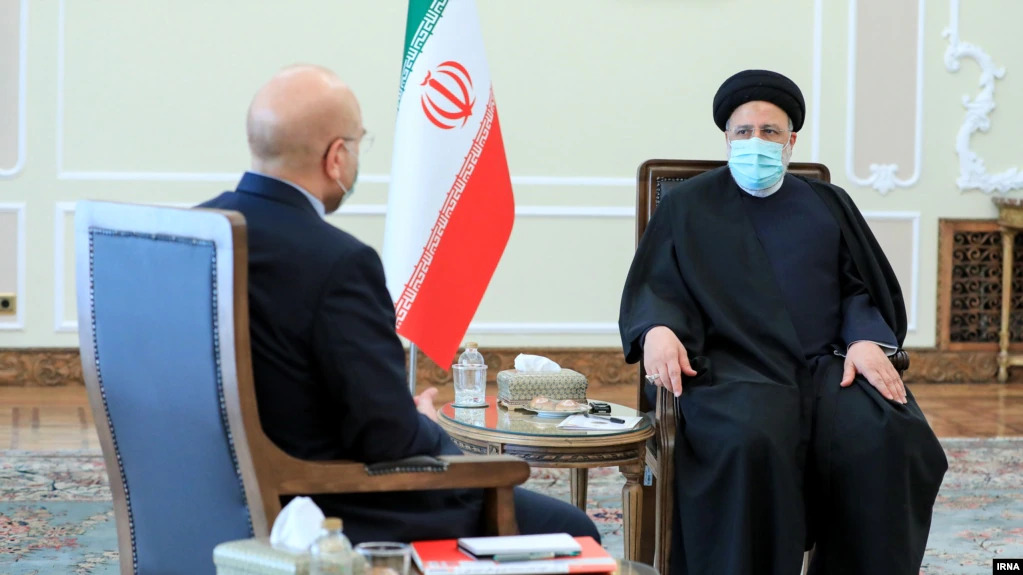 While the public protests continue in Iran, the Iranian Parliament and government held a closed meeting in which they tried to minimize the protestors' main demands to economic problems.
According to Nezamoldin Mousavi, spokesperson of the Parliament's Board of Directors, in this meeting, some lawmakers and government officials took part, including the ministers of intelligence, mining and trade and the head of the Budget and Planning Organization on behalf of the government, and the heads of the Parliament's Cultural and Budget and Planning Commission, as well as six lawmakers, on behalf of the Parliament.
Mousavi urged that the main issues discussed in this meeting were in relation to people's living conditions and the economy, with members of the Parliament emphasizing on resolving people's livelihood issues. He added that in the meeting, the current protests were also discussed, and participants reached the conclusion that the best way to deal with the protests is to "pay attention to people's real demands which are basically about living conditions and the economy."
People's main demands during the nationwide protests are said to be economic problems while the protests were initially triggered by the death of Mahsa Amini in so-called morality police custody, quickly turning to anti-government protests. Protesters have demanded freedom in their slogans.
During the nationwide protests, protesters have been chanting slogans against the entire establishment in Iran and against Iranian Supreme Leader Ali Khamenei, calling for regime change.
Imprisoned human rights activist Narges Mohammadi, in a letter to the EU Parliament, recently stated that the Iranian people call for the dismantling of the theocratic ruling system in Iran.
Meanwhile, some Iranian officials have admitted that the current protests, unlike the previous ones, are not about economic issues and have targeted the entire political system.
At Least 500 People Executed in Iran so far This Year
Iran Human Rights Organization (IHRO) has announced that with the execution of four individuals in the city of Karaj on security charges including collaboration with Israeli intelligence services, the number of executions in Iran has surpassed 500 this year so far. This, according to IHRO, has been the highest number of executions in Iran in the past five years.
In reaction to the execution of these four Iranian individuals charged with collaboration with Israel, IHRO has once again denounced the "inhuman death penalty," urging that the execution of "political and security defendants is in contradiction with international human rights."
According to IHRO President Mahmoud Amiri-Moghadam, these people have been sentenced to death without a fair trial and behind closed doors. He added that the sentences issued against these individuals have no legal justification and these executions were carried out to intimidate society and to cover up the failures of the Iranian government's intelligence organizations.
While there have been extensive calls for launching strikes for three days starting on Monday in all Iranian cities, a number of social media users have pointed to carrying out these executions on Sunday just before the strikes, urging that Iranian authorities hurriedly executed the defendants to intimidate the protesters.
In the meantime, there is this concern that the Iranian government is going to widely issue death sentences for detained protesters on charges of "waging war against God."
Molavi Abdul Hamid, Sunni Friday prayer Leader in the eastern city of Zahedan, recently expressed his worries about issuing death sentences for detained protesters in recent days. Hamid underscored that protesters are different from those who "wage war against God," adding that people have tolerated the Iranian political system for 44 years and now have objections and must be heard.
There have been unofficial reports by human rights organizations on charging protesters with "waging war against God" and issuing death sentences for a number of protesters who have been arrested in the recent nationwide protests. Some reports indicate the possible issuance of the death penalty for children under 18.