People Are Dissatisfied; Be Careful of Iran Becoming Another Beirut
The editorial of Akhbar Sanat predicts that public dissatisfaction with conditions in Iran is explosive and there might be a social eruption if demands are not met.
Ammonium nitrate was stored in Beirut's Customs Office for years and no one paid attention to it. They had forgotten that 2,750 tons of explosives were situated right next to them. Suddenly a small spark caused a huge explosion destroying the beautiful city of Beirut in just a second.
Iranian dissatisfaction will manifest in a manner similar to this explosion. It might explode any second and eviscerate whatever is there. It cannot be ignored. Everybody knows it; the officials know it: people have never been so dissatisfied in Iran. The shadow of dissatisfaction can be seen everywhere: from the economy to politics and from religion to culture.
Governments can react to public dissatisfaction – particularly if the majority are dissatisfied – in two ways: either by engaging in serious reforms which engender optimism among the people, or by continuing with its existing policies which will result in widespread dissatisfaction and will lead to protests.
Iran's officials have no other solution but the aforementioned. If the status quo continues, public dissatisfaction will turn into protests. The protesters, with the passage of time, might become troublemakers.
So, it is in the interest of Iran's establishment to adopt reform and change, instead of allowing dissatisfied people to turn into troublemakers.
But how can this path be taken? The only way is to listen to the people and their demands. Once and for all, Iran's officials must listen to the majority of the people, see what they want when it comes to domestic and foreign affairs, and do what they demand.
Iran is at a crossroads now and reform and change must be undertaken; otherwise, dissatisfaction might lead to an explosion.
Moharram Ceremonies and University Entrance Exams to Lead to a Third Wave of Coronavirus
It is claimed that the number of coronavirus infections has decreased, and the disease has been somehow contained. But this claim cannot be confirmed as the number of deaths and infections is above 100. In other words, it is not correct to say that the coronavirus disease has reached a level of stability and the death toll has declined. Currently, it is necessary to announce that most cities are hotspots for the spread of the virus. The Health Ministry's spokesperson has proudly talked of the infection and death toll declining, but that is because she and others who think like her in the Health Ministry are wanting to hold religious ceremonies and gatherings during the month of Moharram.
Interestingly, they are talking of implementing health protocols; however, enforcing these protocols in large gatherings is meaningless. Under the current circumstances, grand ayatollahs in Iraq and some clerics in Iran have declared that if holding gatherings such as university entrance exams, funerals, and weddings result in the infection rate increasing and risk public health, holding these gatherings is not allowed.
If entrance exams and Moharram ceremonies are held, the country must prepare itself for a third wave of COVID-19. While the Health Ministry talks of infection rates declining, most hospitals do not have the capacity to admit more coronavirus patients. The question is, why is the Health Ministry tampering with coronavirus related figures? Many concerned physicians have warned that if the current situation continues, we will witness a rise in the death toll next month.
If the coronavirus infection rate does not drop below 50, holding large gatherings and ceremonies for any reason is a mistake.
With an increase in travel and autumn approaching, cases of colds, flus and COVID-19 are likely to increase and people will be at greater risk. Before it is too late, a smart quarantine must be implemented all over the country, backed by law-enforcement forces. Otherwise, we will face a third wave of coronavirus in the next two months.
Opening the Economy Is a Joke!
The editorial of Tejarat focuses on why Iranian officials promising to open up the economy and improve living conditions is only making conditions worse.
Recently all officials have been talking about opening up the economy. The president has also talked about opening up Iran's economy, his chief of staff has talked of sanctions being lifted, and the president's adviser has tried to make the people more optimistic. The governor of Iran's Central Bank has talked of forex prices declining, and a bright future for Iran has been outlined by the parliamentary speaker.
All these remarks were made when the facts were showing a different reality: the price of the US dollar reached 25,000 tomans, the price of a gold coin reached 11.5 million tomans, and the price of essential goods increased significantly, particularly household goods which saw a 100 percent rise. All these facts show that the government either doesn't have the ability to control prices or Hassan Rouhani is waiting for his second term to come to an end.
People are used to this chaos. When they wake up in the morning, they expect an increase in prices. And if for once the prices did not rise, they would be surprised! But the remarks made by Iranian officials have changed everything. Once again, people thought the prices would go down and the government would control prices and Parliament would enforce its monitoring measures over the economy.
But the people were soon to be disappointed. Early this week, they woke up and realized the prices of many goods had increased. The people do not object to the conditions of the market; they object to the empty promises made by officials.
Since Rouhani and the parliamentary speaker talked about the economy opening, people are worried that the price of the dollar is going to increase and reach 50,000 tomans. The other thing that worries the people is discrimination. Many people receive minimum salaries, while officials receive astronomical salaries.
IRIB or a Company?
The editorial of Aftab Yazd focuses on why Iran's state TV (IRIB) has failed in its mission to correctly inform the Iranian people and has instead turned into a company which staffs unqualified people to misinform the people.
IRIB invites guests who have insufficient knowledge, which has resulted in strange comments that have confused the public.
The problem is that IRIB does not know its mission and audience. It has turned into a big company that aims to create celebrities and sell airtime. As a result, its programs don't have any specific goals; instead certain people are invited just to create controversy.
What is more, IRIB has fostered circumstances under which knowledgeable people and experts would not like to appear on air. IRIB only wants to have celebrities on its programs. Currently, IRIB's role has become more and more like the internet, meaning that it wants to create celebrities. Because of this policy, sometimes people are misinformed.
In fact, IRIB attempts to fill its programs but only unqualified people agree to appear on these programs. These televised discussions just confuse the people. IRIB does not know what problems the people are facing, which why it is so far removed from the people. On the other hand, this organization has never been willing to accept fair criticism. As such, people have lost their trust in IRIB, turning instead to satellite channels.
Right now, people are confused about coronavirus, and they do not know what to do. Earlier, IRIB was compared to a university, but now it is so far removed from the people that it has become a profit-making company.
Foundation of The Oppressed Accuses IRGC, Army, and Ahmadinejad of Seizing Properties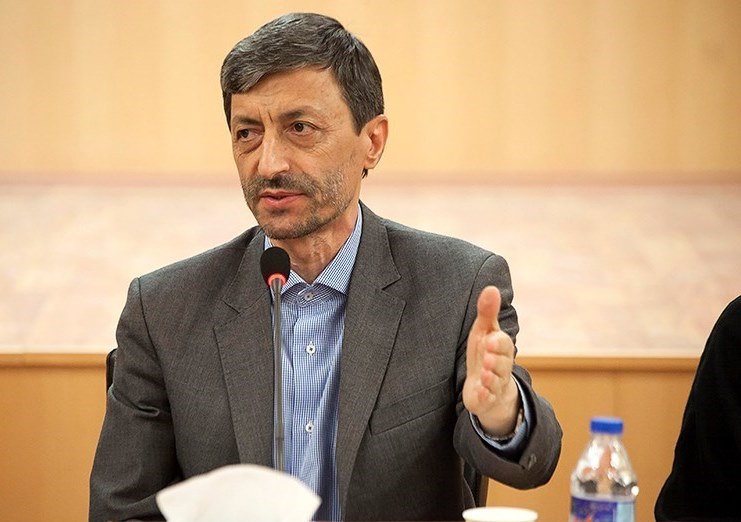 Parviz Fattah, head of the Foundation of the Oppressed, has said the IRGC, Iran's army, the Parliament's research center and a number of officials including Mahmoud Ahmadinejad have seized some properties that belong to this foundation and are valued at more than hundreds of billions of tomans but they have refused to return them.
In an interview on Iran state television, Fattah said "dozens of lawsuits" have been filed and are under investigation by the judiciary, emphasizing, "One of the institutions we cannot confront is the armed forces because we cannot legally file any complaints against it."
Fattah noted, "Even one of our valuable properties in Jamaran is in possession of the IRGC's Vali Amr Unit [the Supreme Leader's own special guard] but they have not returned it to the Foundation." He added that the value of this property is more than 200 billion tomans and it is not being used.
As for officials, Fattah said for several years Mahmoud Ahmadinejad has been living in a 1,800 square meter property in Velenjak [northern Tehran] which belongs to the foundation. He said that the value of this property is more than 200 billion tomans.
The head of the Foundation of the Oppressed further stated that Gholam Ali Haddad Adel should return a property on Fereshteh Street, a rich neighborhood in Tehran, to the foundation as well.
The Expediency Council and Iran's army are among the institutions that have reacted to the accusations made by the Foundation of the Oppressed against them.
Denying this accusation, the Expediency Council issued a statement saying it returned Marmar Palace to the Foundation of the Oppressed in August 2018 and that it currently is located in the Parliament's old building. The statement also asked Fattah to exercise caution when making remarks and to avoid "misleading" people.
Meanwhile, Mahmoud Ahmadinejad's office also published a statement rejecting Fattah's accusations, saying that the aforementioned property had been allocated to Ahmadinejad by the foundation's head at the time.
It should also be noted that the properties which are currently in the possession of the Foundation of the Oppressed belonged to individuals and legal entities before the 1979 revolution but were confiscated by Iran's establishment. Many people who owned these properties were either executed, imprisoned, or left Iran after the revolution. Moreover, some of their heirs have filed lawsuits against the Foundation of the Oppressed to reclaim their properties but only a few of them have reclaimed what rightfully belongs to them.
CBI Governor Blames November Protests For Rise in US Dollar Exchange Rate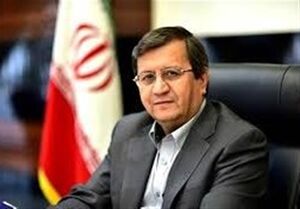 The governor of the Central Bank of Iran (CBI) blames the country's nationwide protests in November 2019 for the US dollar exchange rate spiking.
Abdolnasser Hemmati said that following the "horrifying fluctuations" in Iran's foreign currency market in 2018, they could somehow manage the market, but the November protests and negative expectations in society sparked another rise in the forex rate and a decline in the value of the Iranian national currency.
Hemmati also pointed to the coronavirus outbreak as another reason behind Iran's economic system being disrupted.
The CBI governor added that the real foreign exchange rate is "much lower than its current one" but some problems in this field are due to "security and political issues and [Iran's] enemies."
He promised to lower the foreign currency rate as soon as possible.
Hemmati had announced earlier that during the past 15 years, $280 billion was injected into the market. During this period, Iran's trade balance was positive, and the government could inject foreign currency to stop the national currency plummeting. But recent reports show that for the first time, Iran's foreign trade balance is negative, and the country is facing a forex deficit.
Since the United States pulled out of the nuclear deal in 2018, there has been a sixfold decrease in the value of Iran's national currency.
In November 2019, following the price of gasoline tripling, which was ratified by the heads of the three branches, protesters flooded the streets in many Iranian cities, but were crushed by the establishment. Hundreds of people were killed, and thousands were detained.
Iran's Trade Corridor to Central Asia via Afghanistan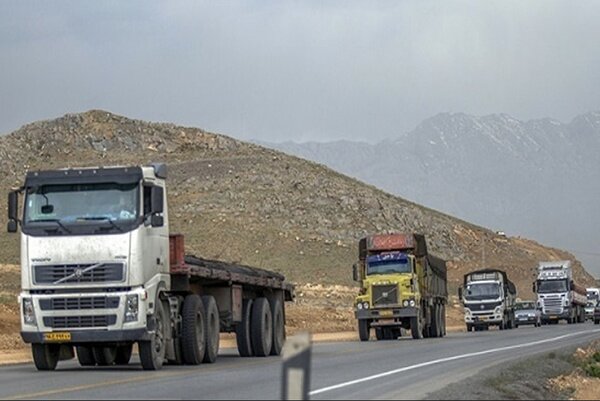 Iran's first commercial shipment passed through Afghanistan and reached Uzbekistan. This trade corridor has been launched in accordance with an international transportation convention called TIR.
According to Mostafa Ayat, director general of Iran's customs transit, for the first time two trucks from Shahid Rajaee Customs Office reached Uzbekistan through Afghanistan. He added that developing transit corridors through Afghanistan to the Central Asian countries are shorter and less costly, emphasizing that Iran's Customs Administration, along with the Chamber of Commerce for Industries, Mines and Agriculture, is determined to develop these corridors.
Ayat mentioned that with opening this pilot corridor, it seems that Afghanistan is determined to develop transit routes in its own territories connecting the Central Asian countries to Iran's southern waters including the Gulf and Sea of Oman.
The director general of Iran's customs transit emphasized that the new Iran-Afghanistan-Uzbekistan route[MG1] can be very effective in developing trade and regional cooperation, leading to peace and stability in Afghanistan.
Ayat stressed that the significance of the corridor is more evident because Uzbekistan allowed eTIR to be implemented, and by introducing the necessary infrastructure in Afghanistan's customs department, the implementation of the first transaction in the eTIR Corridor became possible among the convention's 76 member countries.
Afghan Transport Minister Hekmatullah Qawanj said that the shipment included tea and tires, and Afghan vehicles were used in the transportation. He added that within the framework of the same convention, Iran's commercial shipments are being transported to Tajikistan and Kyrgyzstan through Afghanistan. He said that it is his ministry's priority to develop transit routes with other neighboring and regional countries.
According to Qawanj, developing transit routes will create revenue and jobs in his country.
Newspaper Suspended For Publishing The Real Tally of Coronavirus in Iran

Jahan-e Sanaat daily was suspended a day after publishing an interview with a member of the Coronavirus Combat and Prevention Headquarters, Mohammad Reza Mahboubfar, in which he said that the official coronavirus statistics in Iran are not true; these statistics are "one-twentieth" of the real ones.
The editor-in-chief of this daily said the reason for its suspension was that it published a report entitled "The Government's Statistics Are not Trustworthy." In this report, Mohammad Reza Mahboubfar said that the "engineered statistics" published by officials are tied to political and security considerations. He added that the real number of those who contracted or have died due to coronavirus is 20 times higher than what has been issued.
Mahboubfar also noted there is serious discord between members of the Coronavirus Combat and Prevention Headquarters and Hassan Rouhani's cabinet. He added that the first case of COVID-19 was seen one month before the government announced it. The government hid the facts due to political and security considerations and finally announced the outbreak after the anniversary of the revolution in late February, noted Mahboubfar.
---