Will mediation lead to any success?
The editorial of Arman Emrooz deals with the mediation attempts between Iran, and America, as well as the reason as to why the Japanese Prime Minister Shinzo Abe, who has gone to Tehran on a three-day trip, has a better chance in this regard.
It is not far from the truth to say that many in the Middle East and the world are eagerly awaiting to see the results of the Japenese mediation in Tehran. In recent days, the German Foreign Minister and Japan's Prime Minister Shinzo Abe went to Tehran, while others too have had made efforts in this regard. All are waiting to see if these mediation attempts will lead to any reconciliation between Iran and America.
Amidst all these mediation attempts, the Japanese Prime Minister's attempt is more significant, as Japan is a big economic power which is respected by both America and Iran. If Prime Minister Abe didn't see the grounds for possible advance in mediation, he wouldn't have gone to Iran. The fact that he himself went to Tehran shows the gravity of the situation.
Iran's definite demand is to be recognized by the Americans; it wants the issue of "regime change" to be discarded. If this fundamental issue between Iran and America is resolved, then the issue of enmity with America too will be resolved as well.
Then there is the extensive list of issues that have been problems between the two countries. The fact is Iran and America need each other to resolve regional and international problems such as ISIS in Iraq and Syria. Incidentally, Iran and America have common strategies.
There is an initial agreement between the two countries. Apart from American radicals, the majority of Americans recognize the Islamic Republic, while all IAEA inspections during the past years have proved that Iran has been committed to its obligations within the NPT.
The editorial urges: If America stops its actions against Iran, other issues can be resolved as well.
Arman Emrooz – June 12
The fascist expectation of Europe's envoy
The editorial of Javan daily – close to the IRGC – lashes out at the trip of the German Foreign Minister Heiko Maas to Tehran, while calling Europe's expectations with regard to the nuclear deal (JCPOA) "fascistic".
The remains of Nazism and Fascism have penetrated the spirit of Europe to give it a new identity. However, apparently, Europe's selfish mind is only good for preserving the rotting corpse of the JCPOA, whereas Europe is miserably passive in any other domains.
The European Union, which is now at its weakest point in its history after the Middle Ages, sent its envoy, the German Foreign Minister Heiko Maas, to Tehran so that he would stand at the podium and say: "Europe cannot implement the JCPOA without US agreement, but we will not accept any shortcomings on Iran's behalf." As such, why was his trip to Iran made possible?
It has been years that domestic theorists — who are physically in Iran but spiritually in foreign lands — have said that in such cases when Europe is after solving the issue [of the nuclear case]; we must use the differences between Europe and America. If Europeans say anything harsh, it is just to keep the Americans happy, and Europe in practice is after resolving its issues with Iran. However, throughout these years Europeans have shown that what they truly believe is what they say, and they advance their plans and strategies based on those remarks.
Most experts believe that after the Middle Ages, Europe has never been so weak on the global level, but there are people in Iran who are still so much in love with European envoys.
Maas's behavior in Tehran was unlike that of a mediator or a diplomat who is after resolving an issue. His trip to Iran showed that Europeans expect Iran to implement the JCPOA, while they wouldn't do so themselves!
Javan – June 11
Depth of differences between Iran and America
The editorial of Setareh Sobh deals with the differences that make it difficult for the Islamic Republic and the United States to reach an agreement.
Only a few days after Donald Trump announced his readiness to negotiate with Tehran without any preconditions, the US Department of the Treasury imposed new sanctions against Iran's petrochemical industry, which came as a surprise to all.
It must be noted that the Americans have never announced that they will stop sanctions against Iran; they have repeatedly stressed that they won't stop pressures on Iran until achieving their goals. The point is that the goals and objectives the Americans have in mind are very different from what the Islamic Republic wants. Perhaps, both sides are ready to talk under certain conditions, yet what they expect from the talks is so much different and this makes it difficult to reach an agreement.
The other point is that the history of tension between Iran and America shows that Iran was the first to impose sanctions against the United States. So there is a relatively long history of tension between the two sides.
The Iranian Foreign Minister Mohammad Javad Zarif says Iran doesn't want anything from America; it only wants Americans to stop interfering in Iran's affairs. The point is that Americans have the same reasoning against the Islamic Republic. They too feel that Tehran is interfering in their affairs in the region. They will not accept any country in the Middle East to threaten the existence of Israel. As a result, the two sides haven't been able to reach an agreement so far.
Setareh Sobh – June 10
Japan's mediation between Iran and America?
The editorial of Arman Emrooz focuses on Japan's suitability to mediate between Iran and America as tensions have escalated between the two countries in the Gulf region.
Usually, when there are tensions and crisis in a region, most of the countries and international organizations are willing to take actions to ease the tensions. That is because they can usually have negative consequences for that region and even the entire world.
Nevertheless, some countries might be more favored than others by both sides for alleviating the tensions or the crisis: the countries that are considered as neutral by both sides; those countries that might lose out because of the tensions; or the countries that have international credibility.
The tensions that are created between Iran and America can damage the global economy, given the fact that the Gulf is considered as a reservoir for the world's energy, with it providing at least 30% of the consumed energy of the world.
Certain countries such as Japan, Switzerland, Iraq, and Oman have announced their willingness for mediation. Countries like Iraq cannot be efficient enough in this regard, because the Americans see Iraq as being closer to Iran which is why they don't trust it.
Switzerland can be important as it has a long-standing reputation as a neutral country. Yet it is not very much welcomed by Iran, exactly for the same reason that Americans do not trust Iraq. Oman can be an appropriate country as it has mediated between Iran and America before. Nevertheless, it lacks Japan's international reputation.
Japan is closer to America than Iran. Nevertheless, it is an Asian country and since it can be harmed by any tension in the Gulf region, it can be accepted as a mediator by Iran.
Arman Emrooz – June 9

The Japanese Prime Minister goes to Tehran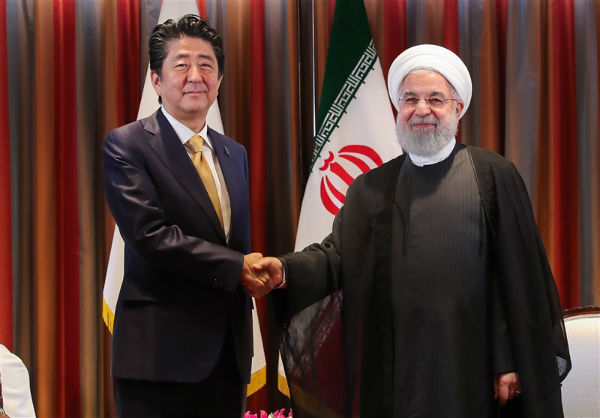 The Japanese Prime Minister Shinzo Abe, heading a diplomatic delegation, entered Tehran to meet with the Iranian President Hassan Rouhani and the Iranian Supreme Leader Ali Khamenei.
Before leaving Tokyo, Prime Minister Abe told reporters that there are concerns regarding tensions in the Middle East. As the international community is focused on the necessity of peace and stability in the Middle East, Japan is also trying to play a role in this regard.
He also said that he would expect to have "open talks" with the Iranian President and the Supreme Leader.
Earlier, the US President Donald Trump, in his recent trip to Japan, had agreed with Abe's mediation in Iran's crisis. Prior to stopping Iran's oil exports, Japan was one of the most important buyers of Iran's oil.
So far, Trump has asked Iran to negotiate on issues such as the nuclear deal, its missile program, and to find ways to limit the influence of the Islamic Republic in the Middle East. Khamenei recently banned talks with America over issues that he called "honor-related issues of the revolution".
Earlier this week, the German Foreign Minister Heiko Maas, too, went to Tehran amidst rising tensions between Iran and America. In a joint press conference with his Iranian counterpart Mohammad Javad Zarif, Maas stated that Europe will try to provide for Iran's economic interests within the JCPOA, but "no miracle is to be expected" in this regard.
The German Foreign Minister also urged on the necessity of talks to ease the tensions between Tehran and Washington, stressing that the tensions will not benefit anyone.
The Iranian Foreign Minister Zarif, in the press conference, called the recent tensions in the region "the result of economic war with Iran". He also said that the only way to ease the tensions in the region is by halting this "economic war", adding, "While there is an economic war against the Iranian people, it cannot be expected that those who have launched the war or support it to be safe".
Heiko Maas, noting the escalation of tensions in the region, said there is war in Syria and Yemen, yet there is no war here in Iran; all efforts are made to keep it as it is. He warned that as a result of a chain of incidents, the situation might get out of control.
Radio Zamaneh
Radio Farda
Activists call for the resignation of Khamenei; a political prisoner is murdered in prison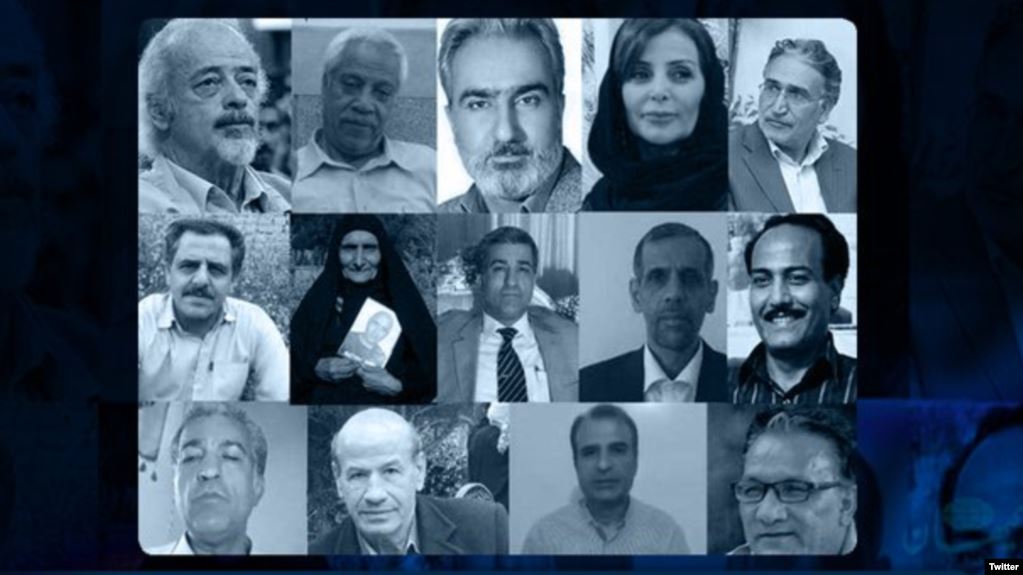 Fourteen political and civil activists inside Iran released a statement calling for the resignation of the Iranian Supreme Leader Ali Khamenei and for fundamental changes in the constitution. These activists have also demanded people to participate in this national movement, regardless of their political differences.
The signatories of the statement have asked the people to openly ask for a fundamental change in Iran's constitution and for the resignation of the Supreme Leader who "keeps asking for more unfair powers" for himself every day.
The statement adds that those who love Iran have constantly tried to stop the destructive manners of the leaders of the Islamic Republic, particularly Ali Khamenei, and they have been thrown into prison where they have either been killed or severely hurt.
These activists have stressed that because of a lack of freedom, the civil activists' bargain with the establishment will be of no use unless the Supreme Leader resigns and the Iranian constitution changes.
Meanwhile, the death of a 21-year old political prisoner is the latest example of pressure on political and civil activists. Ali Reza Shir-Mohammad Ali was killed in Fashafouyeh Prison during a scuffle with two other prisoners who were held on criminal charges.
Shir-Mohammad Ali was sentenced to 8 years in prison on the charge of insulting the Supreme Leader, insulting the founder of the revolution, and propaganda against the establishment. Three months ago, he and another political prisoner had started a hunger strike to object to "lack of life security" and "inhumane conditions" in Fashafouyeh Prison, asking to be transferred to another prison.
Human rights organizations and the media have recurrently reported that judicial officials have put pressure on political prisoners by transferring them to the ward of prisoners with different and even dangerous crimes.
Radio Farda
BBC Persian
The Iranian Minister of Energy blames food consumption patterns for US sanctions!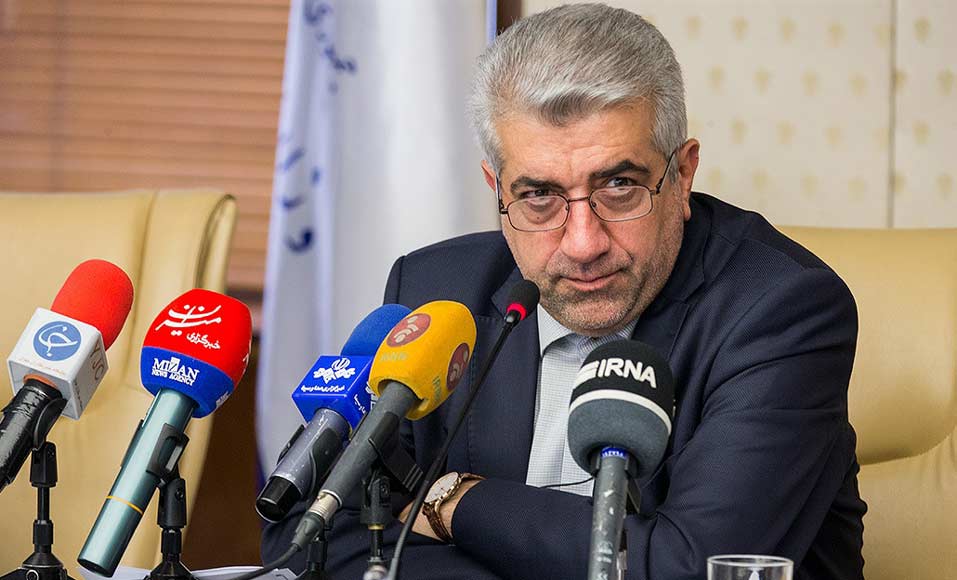 The Minister of Energy in Rouhani's government put the blame on the people and their way of life for the US sanctions against Iran. Reza Ardakanian said those who put sanctions on Iran have realized that Iranians consume more than the average in the industrial, and developed countries.
Ardakanian urged that "they have realized that our weak point is consumerism. We are a consumerist society. Why don't they put such sanctions on China? Because they eat one meal per day."
His emphasis on eating once a day faced many objections in social networks, while his family and personal life were questioned as well. Many considered his blaming of the people for the existence of large-scale problems in the country because of his condescending views.
The Tehran member of parliament Parvaneh Salahshour in a tweet slammed the Energy Minister: "If you and I have no livelihood problems and can put on good clothes, it doesn't mean that other people enjoy the same privileges. Almost half of our people are deprived of having one nutritious, healthy meal per day!"
Meanwhile, Iranian people are suffering from soaring prices, and red meat has been almost eliminated from their diets. A look at the annual meat consumption shows that it has decreased from 8.7kg per year for each individual in 2011 to 6kg in 2017.
This year, households with fixed incomes and families with no savings will suffer severe economic blows. As a result of 50% inflation, many requirements for a standard life including traveling, and recreation have become scarce. In the meantime, people can hardly provide for the costs of living and housing. Economic experts believe that this year many Iranian households will have to try much harder to make ends meet.
Kayhan London
Iran to create a "safe route" for drug trafficking?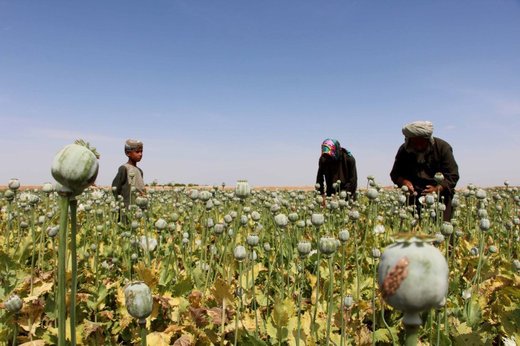 Consultations between Iran and the European Union for creating a financial mechanism continues, and America has put new sanctions on Iranian petrochemical companies. The German Foreign Minister Heiko Maas went to the Middle East for consulting with Iran and other regional countries. Meanwhile, Iranian officials have threatened Europe with "facilitating the transit of narcotic drugs" to European countries.
Last year the Iranian Interior Minister criticized the decrease in the international community's financial support because of Iran's Drug Control Headquarters while threatening that if Iran opened its borders for 24 hours, "more than 5,000 tons of narcotic drugs would go from Iran's borders towards the West". These remarks were reiterated this year by the president and the political deputy to the foreign ministry.
In recent comments, Mohammad Massoud Zahedian, the police chief for countering narcotic drugs in Iran, said in an interview that Europe must pay its share in fighting drugs and Iran cannot fight the smuggling of drugs all by itself. Zahedian threatened Europeans that if they don't pay their shares, "they must then collect the drug in their countries gram by gram".
The officials of the Islamic Republic claim that the new round of US sanctions against Iran has impacted the financial aid Iran used to receive for fighting narcotic drugs. According to the director general of Iran's Drug Control Headquarters, more than 11% of Iran's GDP is spent on fighting drugs directly and indirectly.
The Iranian President Hassan Rouhani said that due to the US pressures, Iran has no money to spend on fighting drugs. Later Abbas Araghchi, the political deputy to the foreign ministry, made similar remarks, saying if Iran is pressured by the sanctions, it will open its borders to drug smugglers.
Some of Afghanistan's government officials have accused Iran of being involved in planting and producing opium in this country.
Radio Zamaneh