Hear and See the People!
The editorial of Eghtesad Pooya urges that as we get closer to the Iranian new year, the Iranian government must find a way to alleviate poverty as the majority of Iranian people are struggling.
It is almost two months until the Iranian new year [Norouz, starting on March 21] and people are more worried about their daily bread than celebrating the new year and buying gifts for themselves and their loved ones. Coronavirus is still claiming lives in the country, making people more and more needy.
When we go to poor neighborhoods, we no longer see people with smiles on their faces for the arrival of new year's eve, and that is because they have to struggle hard for earning their daily bread. After the coronavirus pandemic in Iran, cities have become poorer, and workers have lost their jobs. In the meantime, prices are skyrocketing on a daily basis. We should wait and see what officials are going to do for people, as the new year is soon arriving. Should the Iranian people keep worrying about what they are going to do for their families on new year's eve?
Workers have significantly lost their purchasing power. When they lose their purchasing power, it means that society is heading toward prostitution, theft, muggings, etc. Then, in such a society, mothers are ready to sell their new-born infants so that they can feed their other children. Or mothers and fathers push their children in front of cars so they can get some money from the drivers to survive.
As for workers and pensioners, we can only say that they are below the poverty line, absolute poverty, or just breathing. What we can see in Iranian society is that people are just barely alive these days, while some aghazadehs, the children of Iranian officials, are driving luxury cars and living a luxurious life.
This level of poverty and hunger is undermining people's faith more than anything else. Iranian officials must stop bragging about their achievements on paper and must try to fulfill their promises before it is too late.
If people lose their faith, the Iranian authorities will be held accountable by God. And when people lose their faith, they are capable of doing anything.
We Need a New Language for Governance
The editorial of Arman Melli argues that as Iranian officials and lawmakers have no knowledge or expertise in their fields, their remarks and decisions are dangerous and might push the country toward more crises.
Many Iranian officials and lawmakers are not even familiar with the basics of the language of politics and policymaking. We must take a look back to see what has gone wrong which has allowed these people – who have no understanding of political issues and even the current crises – to be in charge of affairs. These officials and lawmakers say whatever they want to – heedless of the consequences these remarks might have for the country.
The problem begins when these people talk about issues about which they have no knowledge or expertise. Do not Iranian "hardliners" know to what extent these remarks can be perilous?
Ironically, when some in European countries and the United States are spreading Iranophobia, these "hardliners" are after eliminating moderate figures from Iran's political arena. We must remind these "hardline" lawmakers that they should be aware of the consequences of what they are talking about.
The question is: what are they trying to achieve by eliminating these figures? Do they not know that under the current circumstances they must seek to create and promote peace in society? If problems are increasing day after day, if the gap between the public and officials continues to widen, it is because those in charge of affairs have no understanding of the decision-making process and the executive structures within the country. And these people push the country toward more crises with their remarks and their decisions.
Future Prospects; Fears and Hopes
The editorial of Arman Melli argues that with the current domestic and international challenges facing the Iranian government, it is hard for the Iranian people to be optimistic about the future.
The Iranian government has made mistakes that have been costly for the country and its diplomacy. One of these mistakes was about reviving the nuclear deal: the Iranian authorities had high hopes for a harsh winter in Europe so that they could take more concessions from the Western countries in the nuclear talks. So, the Iranian authorities did not sign the deal when they had a good chance, while former President Hassan Rouhani had previously stated that everything was ready for signing and reviving the nuclear deal.
The second issue is in relation to Ukraine: Iran is accused of military collaboration with Russia. Tehran strongly denies this accusation, but, to the West, the security of Ukraine is a very important issue because it is a part of Europe. This has complicated the situation for Iran.
The nationwide protests in Iran have drawn international condemnation. In these popular protests, the Iranian people took to the streets and chanted slogans against the Iranian government and authorities, thus questioning the legitimacy of the Iranian political system.
These three issues have resulted in a change in the behavior of the Western world. The danger against Iran has increased and they are exploring other plans and policies toward Iran. With regard to the nuclear deal, it seems that they have made assessments about how to react if Iran increases its uranium enrichment to 90 percent. Reviving the nuclear deal has become difficult for Iran and Tehran must adopt a more creative diplomatic approach to this issue.
In fact, this situation puts more pressure on Iran, while Western countries have taken a stronger stance against Tehran. Even the fact that the EU has ratified a non-binding resolution against the IRGC is indicative of this new approach. Now, they will probably increase pressures and sanctions. The most genuine power of any nation is its people, but with the current economic problems, it becomes harder and harder to be optimistic about the future.
The Government's Failure to Focus on Urgent Economic Issues
The editorial of Jahan Sanat criticizes the government for focusing on small, insignificant economic issues while the entire country is suffering from massive economic problems.
Is the main problem in Iran's economy nowadays about how to supply locally manufactured vehicles from two factories to customers? Given the fact that Iranian officials keep talking about this problem and keep issuing orders in this regard, one can say with certainty that the problem of the economy in Iran has now been downgraded to the issue of automobiles and how they are sold!
The Iranian government's spokesperson addressed this issue, saying that the government is trying to find the best way for offering automobiles to people and it is waiting for experts to comment on this issue.
The fact is that Ebrahim Raisi's government took office without any economic plan, and 18 months later, it has not offered any economic solutions. Is talking about how to sell automobiles to people all that one can expect from this government? Is this the pinnacle of the government's economic goals?
Iran's economy is mired in serious problems – much greater than the issue of how automobiles are sold to people. There must be a group or organization that speaks out in support of the Iranian economy and citizens who deserve more than this and their problems must not be ignored.
In no other country do governments get involved in such issues. Every day, millions of automobiles are produced and sold, while governments have no idea who is buying them and at what price. Every day, millions of tons of chicken, eggs, sugar and pasta are produced, and billions of people buy them. And governments have nothing to do with it.
Now, the Iranian government wants to make a profit from the automobile market instead of opening the doors of the market to international companies.
In Iran, infrastructure is dilapidated, particularly railroads, power plants and roads. There is a shortage of gas, electricity and water. The inflation rate has soared to 50 percent and a single South Korean company exports more than Iran's entire economy. Poverty can be seen everywhere. In the meantime, the ceiling of the government's ambitions is much too low!
Iranian Couple Sentenced to 21 Years in Jail for Dancing Around Tehran's Freedom Square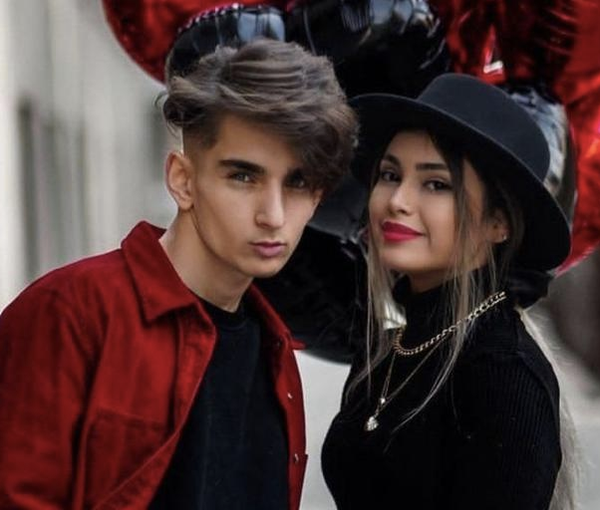 Two young bloggers have been sentenced to 21 years of imprisonment in total (10 years and 6 months each) for posting a video clip of dancing together around Tehran's Azadi [Freedom] Square on social media.
21-year-old Astiaj Haghighi and her fiancé, 22-year-old Amir Mohammad Ahmadi, were violently arrested in early November. In addition to imprisonment, they have been barred from leaving the country as well as using social media for two years.
The Branch 15 of the Islamic Revolutionary Court, presided by Judge Salavati, charged Haghighi and Ahmadi with "assembly and collusion in order to disrupt national security," "propaganda activities against the establishment" and "promoting prostitution and corruption." Judge Salavati had reportedly insulted both of them while handing down their sentences at court.
They have been deprived of their right to an attorney.
The young couple had posted the dance video on their Instagram accounts which have nearly 2 million followers.
Haghighi and Ahmadi were not the only individuals taken into custody for publishing their dance video online. During the recent protest movement in Iran, which started five months ago, a number of bloggers have faced the same fate for the same reason.
One of them, Morteza Ghaderi, a dancer and parkour athlete, was arrested two months ago after publishing his protest dance in front of Tehran's Azadi Square. It is not clear where he is held or what has happened to him.
Iranian Law-enforcement Commander Denies Shooting Protesters in the Eye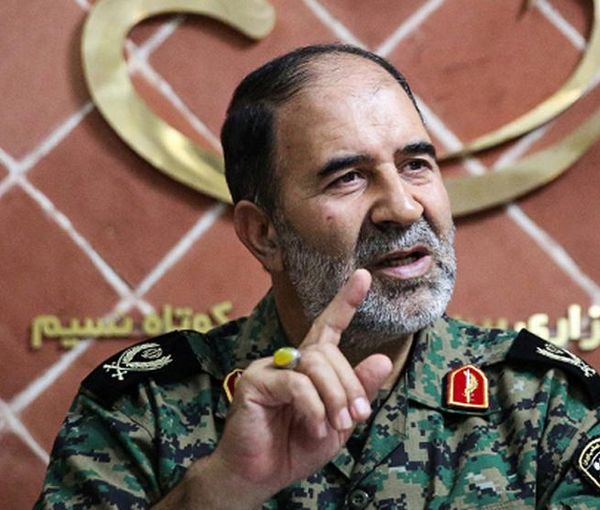 Commander of the special units of Iran's law-enforcement forces denies that his forces shot protesters in the eye in the nationwide protests held in recent months, adding that he will "reward" anyone who can prove someone has been killed by his forces.
Despite Hassan Karami's remarks, many narratives, videos and images have been released on social media and news outlets of those who have been shot in the eye during the "Woman, Life, Freedom" movement.
He dismissed reports about law-enforcement forces shooting protesters in sensitive parts of their bodies as "propaganda," claiming that these forces have received extensive training to contain "these protests without [causing] any harm."
While Karami makes these claims, there are undeniable videos and evidence showing special unit forces using brutal violence against protesters, particularly women and even children, assaulting women in the streets, making sexual remarks, and damaging public and private property, cars and shops in recent months.
Although so far more than 500 people have been killed and thousands of people have been wounded in the recent protests against the Iranian government, Karami claims that "special unit forces have the capability and expertise to bring peace to the place where protests are held with the least cost and damage."
In the meantime, 140 eye specialists, in a letter to the head of the Iranian Society of Ophthalmology, announced that a large number of citizens lost one or both eyes during the crackdown of the Iranian government's forces on the Iranian people.
These eye specialists have stated that during these protests, many protesters have been referred to treatment centers because of eye injuries.
The Iranian government's forces have always used violence against protesters, but have always denied taking any illegal measures against the Iranian people, despite undeniable evidence of such brutal acts.
Anti-establishment "Disparaging" Remarks in Iran Can Be Punishable Up to 10 Years in Jail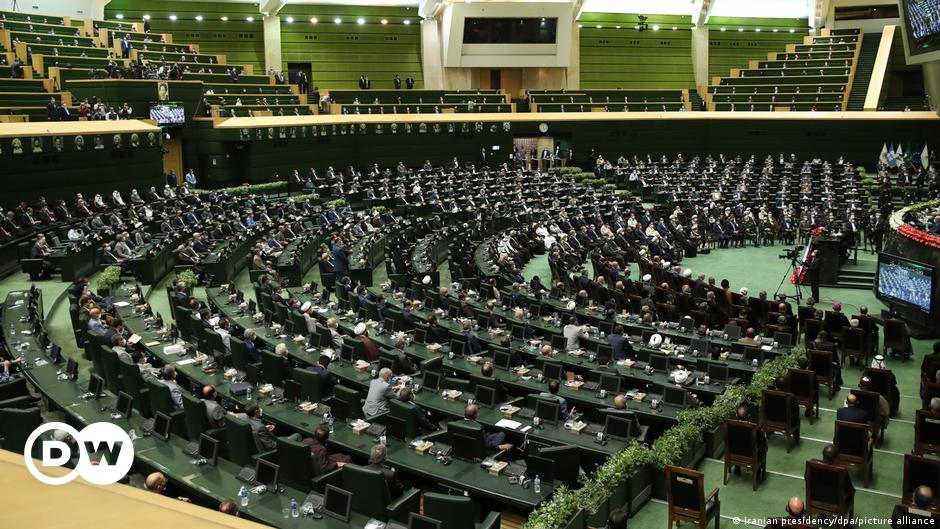 Some Iranian lawmakers have submitted to the Iranian Parliament's Board of Directors a proposal that any "disparaging" remarks about – and taking a stance against – the Iranian government and establishment should be punishable to up to 10 to 15 years in jail.
According to this plan, any individual who makes comments on any issue in which the officials in charge have not made any statement will face punishment.
The punishment for those making such remarks might include imprisonment for up to 10 to 15 years, paying cash fines, and 5 to 10 years of being deprived of social rights and from working.
Those endorsing the plan have justified such harsh punishments by saying that "spurious" remarks and comments will disrupt public order in the country, create insecurity, inflict harm on others and public and private property, and will result in the spread of corruption and other forms of immorality.
Before the plan was finalized and submitted, there were reports as to the Iranian Parliament trying to punish "celebrities for disseminating unofficial news," but the finalized text of the plan reveals that a much wider range of people will be put at risk.
According to the finalized text, individuals with social, political, scientific, cultural and military positions will not be allowed to express their opinions in speeches, interviews, articles, messages and notes in the media and cyberspace, or else they will be punishable according to this plan.
One of the lawmakers endorsing this plan has said that individuals are allowed to have opinions but not allowed to freely express them!
After the eruption of nationwide protests in Iran following the death of Mahsa Amini, a considerable number of Iranian celebrities have reacted to this incident and backed the Iranian people. A number of these celebrities have been summoned, interrogated, threatened and arrested, banned from working and leaving the country.
Drop in China's Investment in Iran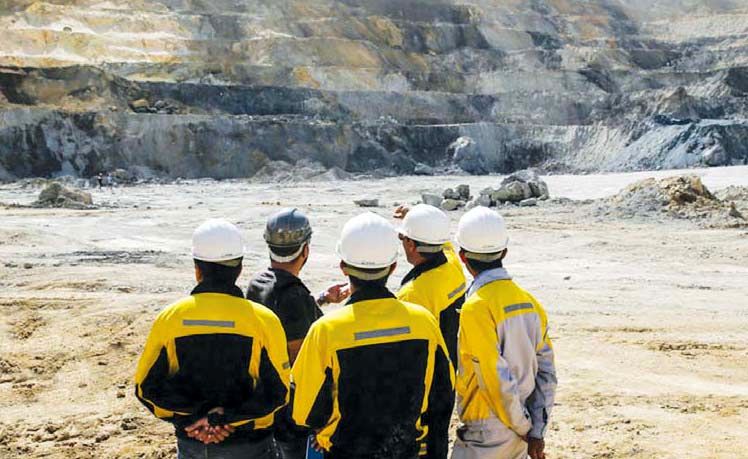 China's investments in Iran have dropped. According to a report by Shargh daily, new statistics indicate a decrease in China's investments in Iran with the Chinese avoiding making investments in Iran.
Iran and China have signed a long-term cooperation document known as the 25-year Iran-China Strategic and Comprehensive Agreement, and the Iranian authorities claim that based on this document, China is going to invest $400 billion in infrastructure in Iran.
According to Shargh daily, the head of the Iran-China Chamber of Commerce confirmed the decline in China's investments in Iran, saying it is because mid-level managers in Iran are more inclined toward Western countries.
Deputy Economic Minister Ali Fekri recently said in a press conference that since Ebrahim Raisi's government took office, the Chinese have invested in 25 projects only worth $185 million.
According to Fekri, Russia, the UAE, Turkey, China and Afghanistan respectively have made most investments in Iran.
After Iran signed the nuclear deal with the P5+1 in 2015, trade contracts were signed between the country and other countries, but after the US administration pulled out of the deal and reimposed economic sanctions on Tehran, these companies left Iran.
In recent years, Iran has considered China as its partner against the United States and European countries. After the United States withdrew from the nuclear deal, Iran has tried to circumvent the sanctions through cooperation with China.
The policy of getting closer to the East was adopted by the Iranian government after the United States pulled out of the nuclear deal, and when Ebrahim Raisi took office, he claimed that his policy would center on developing economic relations with neighboring countries. Now, both policies, according to observers of economic affairs in Iran, have been unsuccessful.