To What Extent Do People's Votes Make a Difference to Their Lives?
The editorial of Arman Melli explains why Iranians think that their participation in elections is useless, when electing presidents does not have much of a positive impact on their ordinary lives.
A "principlist" figure has recently said that the "reformists" are the reason for the low turnout in elections. This way of thinking tries to blame others for existing problems and shortcomings. And usually, "reformists" and the government are the ones to blame. Nevertheless, there is another truth that needs to be underscored: people want to see the impact of their votes on their lives.
When people vote and elect a president who then has no proper role in running the country and is not in charge of making large-scale decisions, then participation loses its real meaning. Since the beginning of the revolution, presidents in Iran have not had extensive powers and authority.
The "reformist" government was one of the good governments in Iran, but its head, Mohammad Khatami, called himself just a minion [of the Supreme Leader Ali Khamenei]. The current President Hassan Rouhani also has the same complaints. The same is true of other presidents as well.
Therefore, there are structural problems, partly due to the Constitution which must be reformed and partly due to the other usual problems. This means that the executive branch has lost its power in policymaking.
All these issues create questions and doubts for people as to the role of their votes in the destiny of the country. The Guardian Council vets the candidates, but when people elect someone from among the so-called qualified candidates, the elected president doesn't have much power. This is how people feel. People have participated and voted for different presidents to see some reforms in their affairs, but now people have lost grasp of their own ordinary lives. People want peace, interaction with the world, and the alleviation of economic pressures on their lives.
Under the current circumstances, people think that their votes have no impact on the country.
Opportunities That Are Lost With Making a Decision
The Editorial of Iran newspaper goes over the recent wrong decisions that have harmed economic opportunities in Iran.
In Iran's economy, many opportunities have been lost due to wrong decisions. In other words, in recent years, there have been many opportunities for Iran's economy which could have been grasped by making or not making a decision. Losing these opportunities has negatively impacted Iran's economy.
In recent years, many opportunities have been lost. Since the United States pulled out of the nuclear deal in 2018, several important incidents and decisions have been made in Iran's economy which have had a lot of impact. In early 2018, the price of foreign currency became single rate, and if that hadn't happened, Iran's economy would have been in a better situation now.
Last year, two big opportunities were missed: the decrease in the rate of bank interest and encouraging investors to enter the capital market. If the decrease in the rate of interest in the interbank market was prevented in early 2019, the inflation rate would be less this year. Last year, the rate of interest in the interbank market decreased by 8 percent. This is one of the causes of liquidity growth, as a result of which the rate of inflation went up.
With respect to the capital market, the same thing occurred. If early this year, monitoring tools were used to prevent the considerable growth of indexes, today there wouldn't be a decline and decrease in shareholder confidence, and the government could use the opportunities and capacities of the capital market.
The other opportunity that was not grasped was ratifying the FATF bills. As a result of not ratifying these bills, financial transactions have become very costly for Iran's economy. Iran was blacklisted by the FATF – something that could have been prevented.
Why Isn't a Referendum Held Regarding Important Issues and Foreign Relations?
The editorial of Setareh Sobh suggests that a referendum must be held in Iran with regard to foreign policy to see what people really think and want.
What we see in the world is the result of ideas of elites, scientists, technocrats, and experts about how to improve living standards. That is why in advanced countries, technocrats and experts are in charge of affairs, rather than relying on nationalism, socialism, and ideology. More importantly, many countries are after attracting scientists and experts to deal with problems in the economy, the environment, traffic, air pollution, financial transparency, combatting corruption, and increasing public welfare.
During the past four decades, while the slogan of Iranian officials has always been "supporting the poor," there is widespread poverty, devaluation of the national currency, weakening of Iran's position in the world, economic siege, and people struggling with sanctions. This is because of the performance of the Parliament, government and judicial branch in Iran.
When after being filtered, people who are not qualified go to the Parliament and the road for more qualified people is blocked, the Parliament becomes weak and that weakens the performance of the government and the judicial system as well. That is because the Parliament has two duties: legislating good laws for running the country and overseeing the implementation of laws and other affairs in the country.
Lawmakers recently acted emotionally and threatened America and Europe with their legislation on nuclear activities. But the sanctions against Iran were not lifted. And were it not for diplomacy and agreement between Iran's Atomic Energy Organization and the IAEA, the US draft resolution against Iran would have been ratified, and Iran's case would have been sent to the UN Security Council once again.
A look at the records of foreign relations during the past four decades shows that the time is ripe for fundamentally resolving the issues between Tehran and Washington. In so far as these issues are not resolved, tensions will continue to escalate, Iran's economy will be strained, and prices will keep going up.
Foreign relations should not harm people's livelihood and lives. It is necessary to seek out public opinion in this regard and make policies accordingly. Those who are after a more aggressive policy in Iran's relations with the world must know that people are more concerned about their livelihood issues, and not foreign or regional relations. If the "hardliners" do not believe this point, they should hold a referendum to know what people really think in this regard.  
Why Are We Always Lagging Behind?
The editorial of Ebtekar focuses on the restrictions imposed by the government on the cryptocurrency market and its negative impacts:
"On a trip to Switzerland in 2011, I had a meeting with the CFO of an investment group. He gave me a report to study. It was called The Future of Money and was about monetary developments in the world and the future, and was prepared by the Organization for Economic Co-operation and Development.
It has been nine years since bitcoin appeared in the world and so far there are more than 7,000 cryptocurrencies in the world. All these years, Iranian youths have talked about the significance of ICO or initial coin offering which is a type of funding using cryptocurrencies. But as a result of the government's approach and lack of attention to the created openings, these opportunities have, as always, turned into threats.
For years, we have had time to understand cryptocurrencies, the way they work, and their future. Some cryptocurrencies might be accepted as a type of asset which will be a big step for the banking industry and will have a big impact on the cryptocurrency market and other transactions.
After announcing the growth of bitcoin and other cryptocurrencies several months ago, the investment from other parallel markets moved towards these currencies. Iran and Iranians have not been an exception in this regard.
There are many cryptocurrency sites in Iran. Recently, it was announced that any payments by cryptocurrency sites will stop. It was declared that no electronic services related to buying and selling cryptocurrencies will be offered.
As always, cryptocurrencies were first denied, then allowed but without backing, and later restrictions were imposed on them.
Let's hope that there is a proper understanding of the mechanism of these cryptocurrencies, and we won't fall behind once again!"
Nazanin Zaghari Released but Still a Hostage in Iran After Five Years of Imprisonment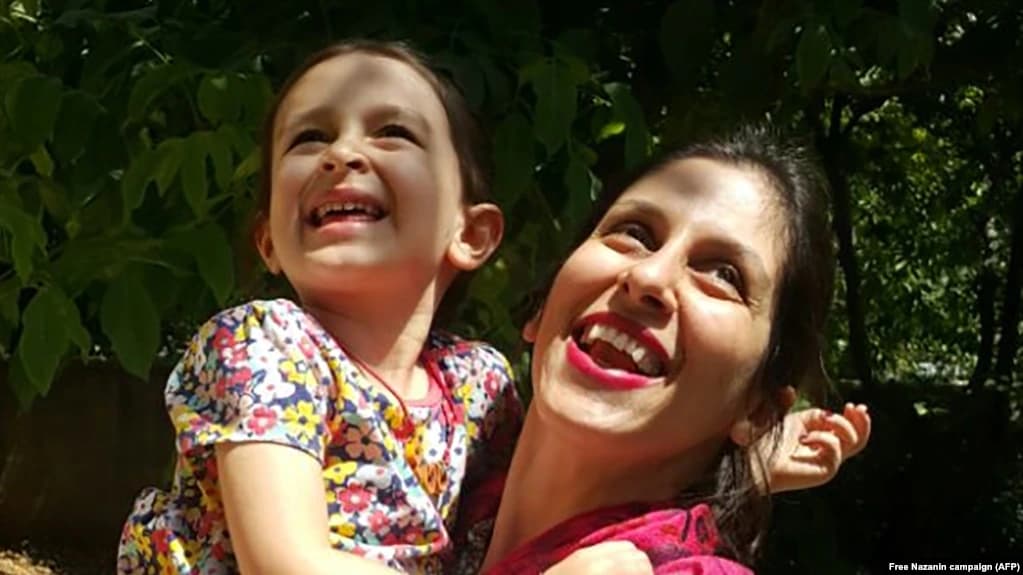 Arresting and imprisoning dual nationals on trumped-up charges as a leverage against other countries has been one of the specialties of the Iranian government in the past four decades.
The most recent case relates to Iranian-British citizen Nazanin Zaghari-Ratcliffe. Despite the fact that her five-year-imprisonment sentence was completed this week, Zaghari still cannot leave Iran as she is facing a new charge: "Propaganda activities against the establishment" due to her participation in an assembly in London in 2009 and an interview with BBC Persian at the time. The 15th branch of Tehran's Revolutionary Court is to investigate this new charge next week.
Nazanin Zaghari-Ratcliffe, a project manager with the Thomson Reuters Foundation, was sentenced to five years in jail for a "soft-overthrow attempt" of the establishment in 2016. She was arrested at Tehran airport by agents of the IRGC intelligence office at the time while leaving the country after visiting her family. Zaghari has been under house arrest for nearly a year due to the coronavirus outbreak. The ankle monitor which she had to wear during this period of time was removed after the end of her prison term this week.
Meanwhile, the British Foreign Office called the filing of a new case against Nazanin Zaghari-Ratcliffe "indefensible and unacceptable."
However, Iran's Foreign Ministry spokesman, Saeed Khatibzadeh, said Zaghari could have been released five years ago if it was not for the "destructive measures of Jeremy Hunt," the former British foreign secretary. The UK is said to owe £400 million to the Iranian government for not delivering the Chieftain tanks ordered by the former Shah of Iran before the 1979 Revolution. Jeremy Hunt had disagreed with his government over the paying of this debt in exchange for Zaghari's release, calling it a "ransom."
Iranian Defense Minister: The Plan for Destroying Tel Aviv and Haifa Is Ready for Implementation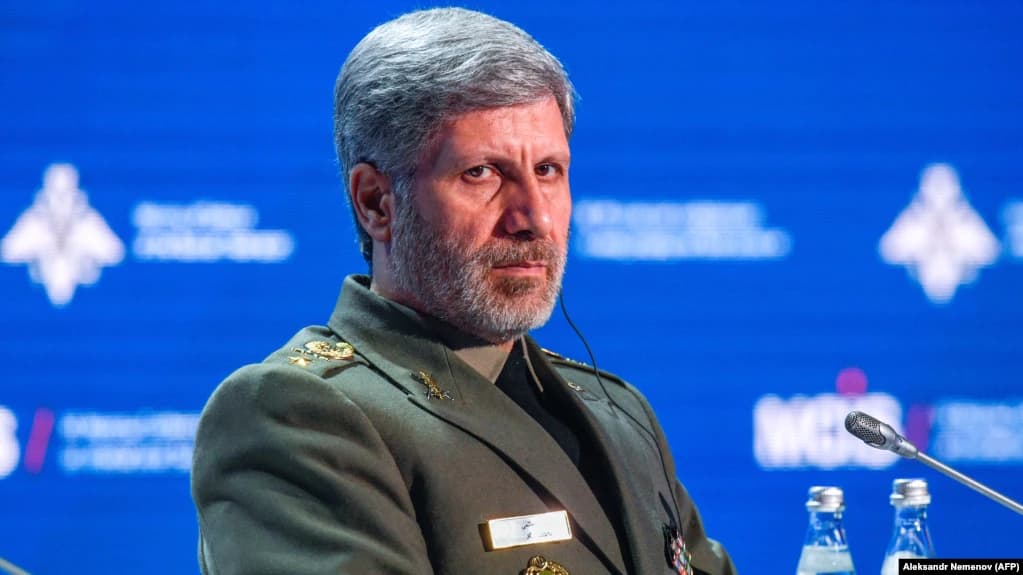 Officials of Iran have repeatedly threatened to annihilate Israel and have refused to recognize this country. The most recent threat came from Defense Minister Amir Hatami who said the idea of "leveling Tel Aviv and Haifa to the ground has turned into a plan" ready to be implemented.
"The Zionist regime knows – and if it does not, it should know – that if they make a damn mistake, the Islamic Republic will level Tel Aviv and Haifa to the ground," remarked Hatami.
Speaking at a military festival, Hatami pointed to the statements recently made by Israeli officials, saying Israel is not even significant enough to be an enemy of Iran. He also called the Israeli government authorities' "dogs" who sometimes "utter words bigger than their mouths and make threats out of desperation." Hatami then claimed that there have been no developments in Israel since the 1979 the revolution.
Iran Supreme Leader Ali Khamenei, too, had once called Israel a "rabid, najis [unclean] dog." Khamenei had also warned Israel in 2013, saying if it implements its military threats against Iran, this country would "level Tel Aviv and Haifa to the ground."
Furthermore, IRGC Commander-in-Chief Hossein Salami had previously claimed that Iran was ready to destroy Israel, but it was not yet the time to do so. Before Salami, former President Mahmoud Ahmadinejad talked about the annihilation of Israel in his September 2012 speech at the UN General Assembly.
Meanwhile, Iran's Parliament has passed a bill, obligating the government to prepare the ground for destroying Israel by 2041. The government is also missioned to break the blockade of the Gaza Strip in six months and send the first cargo of essential goods to this region for free.
Health Minister "Begs" People Not to Travel
As the beginning of the new Iranian year (March 21) approaches, the Iranian health minister begged the Iranian people not to travel during this time. Saeed Namaki called travelling the most important factor in spreading coronavirus, asking people not to travel so that there wouldn't be more hotspots and red zones for the virus in the country.
Namaki called the transmission of coronavirus during travel the "gift of death" urging that people shouldn't travel or else they will pay the price for it.
In another part of his speech, Namaki pointed to the critical conditions in Khuzestan province, saying that 57 percent of new patients have been infected with new the British variant of coronavirus. This variant, he added, is much more infectious and deadlier.
For weeks, Khuzestan has been in the red zone for coronavirus.
The health minister talked of the significant rise in coronavirus in Khuzestan, underscoring that what is going to happen in this province will be worse than China's Wuhan. In 72 hours, 78 healthcare workers had been infected with the new variant of coronavirus, and they cannot be immediately replaced with nurses from other cities, said Namaki.
Meanwhile, Molavi Abdul Hamid, the Sunni mass prayer leader in the city of Zahedan in Sistan and Balochistan province, criticized the government for not doing enough to import COVID-19 vaccines, saying that officials must think of people who are suffering from unemployment and hunger.
Abdul Hamid asked why officials have not imported vaccines that are used all over the world for fighting coronavirus, adding that there has been no sign of vaccines in Sistan and Balochistan province.
With regard to the grave situation in Khuzestan, Abdul Hamid said: "It was in the news that half of the patients in a hospital in Ahvaz lost their lives due to the coronavirus disease. I was so shocked by this news, feeling sorry that the Iranian people who live in a rich country should be in this situation."
Iran's Exports to Afghanistan Reach $4 Billion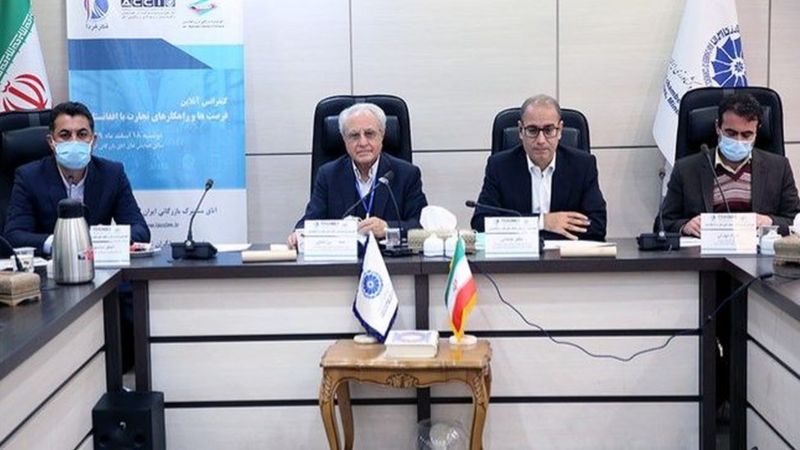 In an online meeting, trade and investment officials from Iran and Afghanistan discussed trade opportunities and policies between the two countries.
Iranian officials underscored that "Afghan taste" is very similar to that of Iranians which makes Afghanistan a good economic partner for Iran.
According to the website of Afghanistan's Trade and Industry Chamber, while Iran's exports to Afghanistan have reached $4 billion, Afghanistan's exports to Iran have been only $40 million to $50 million.
Different entities in both countries have offered different statistics regarding Iran's exports to Afghanistan, but the common denominator in all statistics is that in recent years, Iran has been on top of the list of exporters to Afghanistan.
Head of the Iran-Afghanistan Joint Chamber of Commerce and Trade, Seyyed Hossein Salimi, said in this online meeting that through utilizing Afghanistan's capacity, many of this country's semi-active industries can work to full capacity.
According to Salimi, most of Iran's exports to Afghanistan include shoes, carpets, leather, foods, as Afghan taste is very similar to that of Iranians. He added that the most significant problems with regard to trade with Afghanistan relate to banking transactions. Currently, the issue of bartering goods has been proposed as an effective way until banking transactions are re-established. On the other hand, Salimi added that Afghans have problems with issuing visas, currency and residence in Iran.
According to Salimi, Iran's exports to Afghanistan amount to $3 billion, but other competitors from China, Pakistan, and Turkey have entered the market. If Iran doesn't make an effort, it will lose the market to competitors.
Last year, the Afghanistan Statistics Organization announced that the country's entire imports had reached $8.3 billion and after Iran, which has the highest level of exports to Afghanistan, stands China, Pakistan, Uzbekistan, Kazakhstan, and Turkmenistan with about $400 million to $500 million of exports to Afghanistan.