Europe's Natural Gas, Iran and Russia
The editorial of Jahan Sanat states that Iran must make the most of the opportunity for exporting natural gas to Europe, particularly now that Russia is threatening to halt its European gas exports.
These days, Russian President Vladimir Putin is under severe pressure, looking for a way to defeat the EU, the United States and the free world that have united with Ukraine. Under these circumstances, leaders of parties, political groups and heads of governments all over the world are recalibrating relations with Russia which is becoming economically crippled.
Putin and his mafia are looking to get other countries and their citizens engaged in the war in Ukraine which has turned into a quagmire for them. For example, Russians are after stopping the export of natural gas to European citizens, so that in winter's cold weather they might take to the streets against their governments. European citizens might get intimidated by this threat and disagree with their governments, but past experience shows that the Europeans will overcome this obstacle.
As for Iran and North Korea, however, Russia is using a new trick: on the excuse of a shortage of arms, Russia is trying to gradually get these two countries more and more engaged in its battle against Ukraine and the West.
Iranian high-ranking statesmen are probably aware of the Russian strategy and realize the dangers of entering this war, doing their best not to allow the Iranian military to get involved in this war. But the Russians will not stop and come up with new tricks every day. Does Russia – one of the forerunners in manufacturing military equipment – really need Iranian and North Korean military equipment? If so, why should they turn to Iran for help – a country which cannot even protect itself?
But Russia's main strategy regarding Iran – which has always been part of its agenda – is not to allow Iran and Europe to have peaceful relations and constructive dialogue. It is an undeniable fact that Iran possesses the second largest natural gas reserves in the world, and there are viable ways for transporting natural gas from Iran to Europe.
So, if disputes between Iran and Europe come to an end, Russia will lose its monopoly over the natural gas market in Europe and cannot use it as a leverage over Europe. That is why Iranian political authorities must choose between a weakened Russia and a unified Europe. This is an opportunity which will not remain on the table forever.
Necessity of Resolving the Country's Problems by Experts and Elites
The editorial of Arman Melli argues that the acute livelihood issues in Iranian society indicate that government officials and managers lack the necessary competence for resolving the issues.
People's tough living conditions are indicative of the economic problems in society, but the government tries to show that conditions are good by taking measures like increasing subsidies. Today, however, there are many issues in society and people are facing countless problems.
Even academics in Iran express dissatisfaction with the deteriorating economic conditions, and low-income households and slum dwellers are doing their best just to keep their heads above water. But the Iranian government has ignored its main duties and is instead addressing minor issues.
It is more appropriate for the government to talk to people honestly and transparently and tell them the facts, instead of just telling the Iranian people that everything is fine with the economic conditions. The officials and authorities must first go to the markets and see the problems people are dealing with, and then make comments about the conditions in society and people's living standards. Looking at people's lives does prove that people's living conditions have not changed.
There are no unsolvable problems as every problem has a solution. If the experts, elites, and experienced people are put in charge of affairs, then problems will be solved. Basically, the current problems are a proof of the lack of competent, worthy, uncorrupt managers.
If a powerful Parliament and a powerful government take office, then the problems too will be resolved as quickly as possible and in the best possible way.
West, East, Europe and Iran's National Interests
The editorial of Mardomsalari urges that Iran should not side with Russia in its war on Ukraine, and should seek to establish balanced relations will all countries.
Political theorist Hans Morgenthau says that national interests are the guiding light in foreign policy which can create many developments in that field. According to this theory, in a world full of tensions, confrontations and hegemonies of global powers, those countries are winners that do not tie their policies to those of a particular country and have good bilateral relations with all countries.
Any government must know that it is in the interest of big powers to preserve the status quo rather than change it. Governments must try to have balanced relations with all global powers to prevent any damage to their national interests.
Independent political analysts have reiterated that Russia and China are parts of the political world, and so are the United States and Europe. So, siding with one bloc – East or West – jeopardizes the country's national interests.
A rational prudent government tries not to get trapped in the games played by global powers. Iran for years has witnessed the confrontations between East and West, so siding with one bloc will create a consensus among certain countries to put sanctions on Iran and threaten the country's future.
Any move to openly support the Russian invasion of Ukraine will isolate Iran in the international domain and will damage the country's economy. What is more, it might cause irreparable damage to Iran in the future.
De-escalation of tensions with countries of the world and the region is the key to successful diplomacy for advancing national interests in the short and long run. Iran should not face new challenges by entering the confrontation between Russia and the West, and needs to have relations with all countries in order to attract investment and gain access to the latest technologies.
Radicalism
The editorial of Mostaghel argues that Iranian society has always favored radicalism in practice over radicalism in thinking, which is why there has been no significant change in the fabric of society despite two revolutions.
Radicalism means a desire for fundamental change within society and backing radical and immediate political, economic, and social transformations. The radicals include a wide range of people from those who want fundamental change and find the status quo unbearable to those who are religious fundamentalists, hardliners, and terrorists.
Iranian modern society can be considered radical: two revolutions, two coups, several social movements, and multiple uprisings in a century show that Iranians have been discontent with the ruling system, believing that radical change is the solution to the problems.
Iran's contemporary history shows that society has always preferred radicalism in practice to radicalism in thinking and ideas, and has always favored guerrilla fighters to authentic intellectuals and thinkers. Taking to the streets, revolutions, coups and uprisings seem much simpler than radicalism in thinking and fighting the so-called idols of the mind.
Radicalism in thinking requires studying and thinking and obviously in a society where there is no interest in books, studying, and thinking, radicalism in practice is preferred. The solution is sought by disrupting the political structures through uprisings and revolutions rather than a revolution in thinking.
Radicalism in practice has often ended in frustration among political and social actors. After making changes to political and social structures, they have realized that there have been no significant transformations within society. That is why most of these people become frustrated after a while, and sometimes they will give up the world of politics forever. And often these people become nostalgic for the past.
Iranian society is so used to radicalism in practice and yet unaccustomed to radicalism in thinking. It is a demagogic society where shouting has replaced logic and reasoning, while sentimentalism has cast its shadow over all political and social dimensions of life.
In Iranian society, authentic elites, intellectuals and thinkers have been accused of cowardice and inaction, while shallow intellectuals, vulgar leftists, religious fundamentalists, guerrilla fighters, foul-mouthed preachers and even thugs have taken control of political and social changes and developments and have become inspiring to the people.
The bitter truth is that Iranian society has always favored radicalism in practice over radicalism in thinking.
Commander of the Iranian Army's Ground Force: Drone Made for Attacking Haifa, Tel Aviv
Commander of the Iranian Army's Ground Force Brigadier General Kioumars Heydari said in an interview with Iranian state-run television that a drone called Arash 2 – which was deployed in a recent military drill – has been manufactured for attacking the cities of Haifa and Tel Aviv in Israel, calling it a "unique flying object which has been made for this task."
Since its establishment, the Iranian government has not recognized Israel, has made threats against this country, which is a member of the United Nations, and has backed anti-Israel militia groups in the region.
Israeli officials have warned against the Iranian government's drone capability and sending such weapons to militia groups in the region, including Palestinian militia groups.
Commander Heydari reiterated the slogan of the Iranian authorities regarding the destruction of Israel, urging that the new drone is made with that in mind. Heydari did not offer any more details about Arash 2, but said that "today we have drones with a strategic range and a drone with a 2,000-kilometer range."
Israeli Defense Minister Benny Gantz had earlier pointed to the increase in threats of Iran's drones in recent years, disclosing that the Iranian government has turned Qeshm Island and the Chabahar region into a depot for military drones and uses military bases in these locations for its drone attacks.
Gantz also alleged that the Iranian government uses an air base in the city of Kashan to train its proxy groups on how to use and guide drones, calling the base a "key location in Iran's export of aerial terrorism to the region."
Israel, however, has prepared itself for confronting Iranian drones.
When US President Joe Biden visited Israel this summer, the Israeli army showcased its new laser weapon called Iron Beam to counter the threat of Iranian drones.
Moreover, in recent months, it was announced that Iran has sent drones to Russia to be deployed in the war against Ukraine. US officials later announced that Russia has had problems in deploying Iranian drones in the war against Ukraine.
16,000 Physicians Leave Iran; Emigration of 160 Heart Specialists in One Year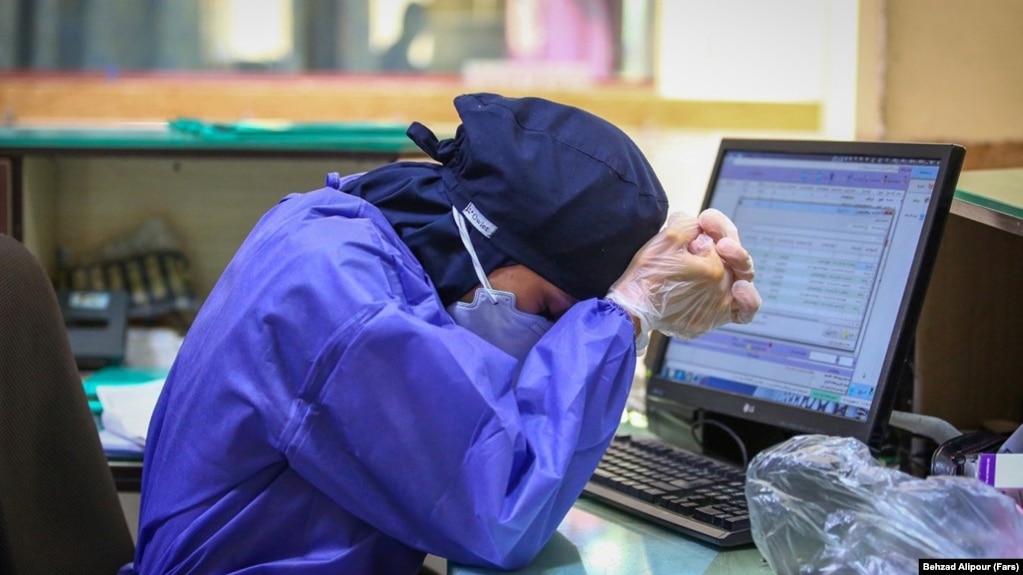 160 heart specialists have reportedly left Iran in the past year, while 16,000 physicians have emigrated from Iran in the past four years.
In addition, 30,000 medical staff have asked medical sciences universities for certificates of good standing, and their destination is reportedly Oman.
Meanwhile, according to a previous announcement of the Health Ministry, Iran faces a shortage of about 18,000 physicians.
Recently, the Iran Migration Observatory organization reported that 73 percent of Iranian physicians and nurses, as well as 60 percent of Iranian academics and university students, have expressed willingness to emigrate from the country.
According to this report, 59 percent of Iranian students and 69 percent of Iranian professors and researchers are seeking to emigrate from Iran due to economic problems.
Lawmaker Ehsan Ghazizadeh had earlier asserted that in addition to physicians, about 300,000 academics with master's degrees and PhDs have left Iran.
The Iranian government never accepts responsibility for the brain drain and the emigration of academics from the country; rather, former Foreign Ministry Spokesperson Saeed Khatibzadeh blamed this issue on Persian-speaking media outlets located in London.
Khatibzadeh alleged that these media outlets portray an "engineered and unreal image of Iran and a more unreal image of life in Europe" thus provoking some Iranian citizens to leave the country, even in some dangerous ways.
Previously, waves of Iranians abandoning the country were more on political and human rights grounds, but in recent years most Iranians who have left the country have done so for economic reasons.
In addition to emigration and the willingness of professionals to leave Iran due to social and economic reasons, about 4,000 children of Iranian officials are living abroad, according to the secretary of the Headquarters for Promoting Virtue and Preventing Vice. There are no reports regarding the reasons for their emigration.
According to the Iranian Foreign Ministry's statistics, the number of Iranians living abroad is estimated to be 6 million.
Danger of Energy Crisis in Winter Escalates Following Corruption in Mehr Petrochemical Company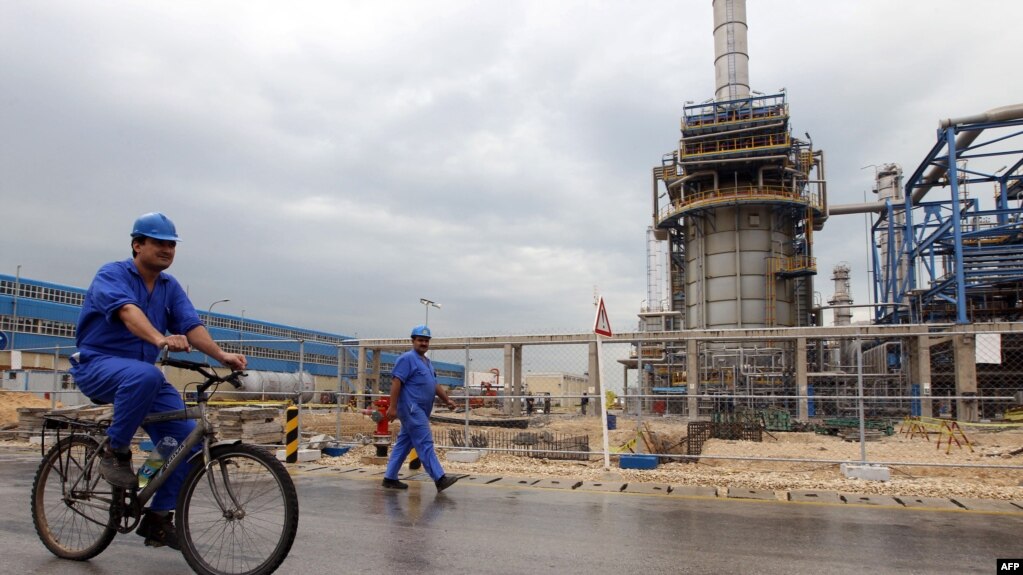 Iranian officials and news outlets announced another corruption case related to the oil and petrochemical industry, Mehr Petrochemical Company; the biggest violation in this case is said to be not returning $170 million of the revenue from exporting natural gas.
In addition, this company's CEO, who is reportedly close to Ebrahim Raisi, is said to have been fired.
Violations in Mehr Petrochemical Company will result in a drop in this company's production and will eventually decrease the amount of gas condensate drilled from the South Pars gas field, which will lead to an energy and fuel crisis in Iranian cities and industries in winter.
Mehr Petrochemical Company, which is located in the Asaluyeh region, belongs to Persian Gulf Holding – with 60 percent of its shares belonging to foreign investors and the other 40 percent to Iran's National Petrochemical Company.
This company is now on the verge of bankruptcy and closure.
This is not the first time that corruption cases have been exposed in Iran's oil and petrochemical industry.
Three and a half years ago, a corruption case of 100,000 billion tomans in the petrochemical industry was called the biggest case of embezzlement in the history of Iran.
In recent days also, the embezzlement of 92,000 billion tomans in Mobarakeh Steel Company provoked widespread outrage.
The outcome of the 300-page investigative report on Mobarakeh Steel was read in the Iranian Parliament exposing violations and wrongdoings in this company. According to the report, at least 1,200 violations had taken place between 2018 to 2021, and the violations included rent-seeking, squandering capital, illegal payments made to the IRGC and other institutions, as well as to Friday prayer leaders, media outlets, etc.
Big Campaign Against Entrusting Children's Public Libraries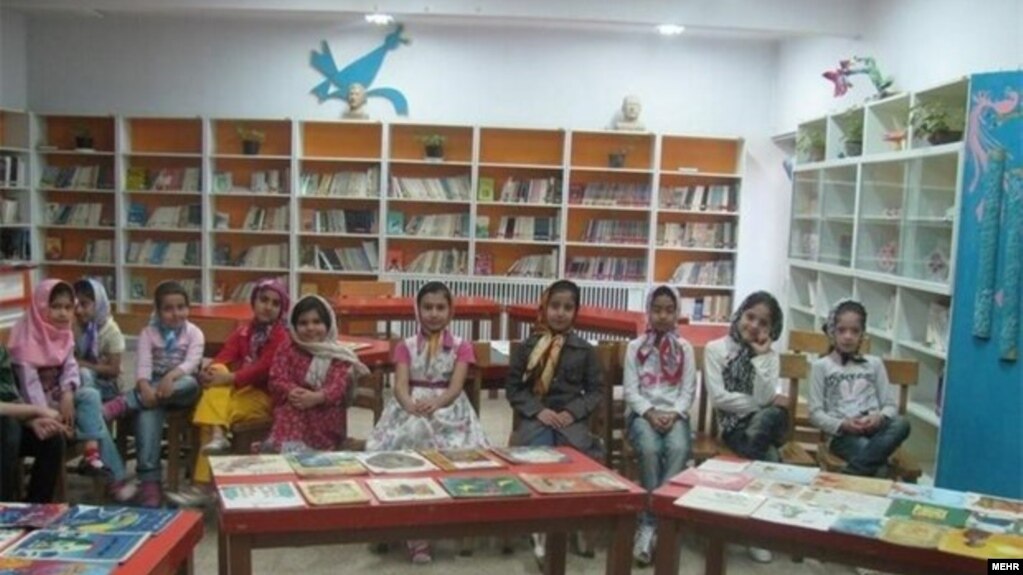 Thousands of people in Iran have joined a campaign against entrusting the libraries of the Center for Intellectual Development of Children and Adolescents, asking the Iranian president and the Minister of Education to stop the "proposal" made in this regard by the Ministry of Culture and Islamic Guidance.
Recently, the Ministry of Culture and Islamic Guidance proposed entrusting the libraries of the center to the public libraries due to "sustaining losses."
Meanwhile, the Association of Writers for Children and Adolescents has strongly opposed the proposed measure, stating that it will amount to closing this renowned center and "destroying cultural-artistic activities for children and adolescents."
The association, in its statement, has urged that the center is an institution affiliated with the Ministry of Education, describing the measure as "illegal."
In another reaction, a campaign has been launched against this proposal on cyberspace which has so far collected 51,000 signatures.
Those who have joined the campaign have addressed President Ebrahim Raisi and his minister of education, asserting that "we the signatories of the campaign object to entrusting the center's libraries to the public libraries on the excuse of sustaining losses, and ask all people and those who love the culture and art of this land to sign this campaign to show their concern about this measure and prevent the destruction of one of the pillars of culture and art in this land."
The Center for the Intellectual Development of Children and Adolescents was established in 1965 under the leadership of Lily Amir-Arjomand, and currently it has about 1,000 permanent libraries and roughly 3,000 staff.
Before the 1979 revolution, the center was a site for famous artistic and cultural figures like director Abbas Kiarostami, and was one of the few government institutes that was not shut down after the revolution.
After the news of the proposal of entrusting the center was released on social media, people remarked that entrusting this cultural center to the public libraries due to sustaining losses would make this institution part of the government's propaganda machinery and political organizations to which huge budgets are annually allocated.