From "We Can" to "We Can't"
The editorial of Jahan Sanat focuses on the fact that contrary to the claims made by Ebrahim Raisi's government, it has not been able to resolve any large-scale issues and problems.
Head of the 13th government, Raisi — who could not defeat former President Hassan Rouhani in the 2017 presidential election and had no strong rival in 2021 — has tried to make people hopeful by reiterating that "we can," thus undermining Rouhani's government.
Members of Raisi's cabinet too have followed suit and keep saying "we can." Now that Raisi's government has been in office for almost two years, its records show that "it can't."
One can dare say that this government is even more incapable than former President Mahmoud Ahmadinejad's governments in the field of economy and in improving the citizens' conditions and their businesses. In Raisi's government record, there is no bright spot showing that it has resolved even one large-scale problem. Under this government, not even one social group has been left unharmed by the economic decisions made by officials.
Right now, 15 million workers are discontent with the government, maintaining that the government has not been able to help them make ends meet and has left them helpless against the skyrocketing inflation rate. Millions of pensioners, public servants, famers, teachers, nurses, doctors, etc. emphatically state that the government has been unable to provide for their welfare.
The 13th government has not taken any steps toward political development within the country and advancing reconciliation with political parties and groups. Above all, the government failed to bring the nuclear deal to a stage where Iranian citizens feel safer (at the economic level).
How come the government of "we can" turned into the government of "we can't?" Many reasons can be put forward, but the main reason is undoubtedly the political outlook which is dominant across the government, as well as the pressure of extremist media outlets over the government to not use experts and economists who think differently from the government. The government has turned to using incompetent people in the economic field.
People's Empty Tables
The editorial of Eghtesad Pooya reviews workers' minimum wage and the fact that it does not suffice for covering their expenses.
The real livelihood basket based on the calculation of real prices of food items reached 12,952,000 tomans at the end of last summer. The livelihood basket of workers' households, as negotiated at the beginning of last year, was set at 6,895,000 tomans. As such, in the first six months of last year, the minimum cost of living rose by had 58.85%.
Workers called for holding sessions with the Supreme Labor Council for fixing the wages and benefits in the second half of the year because the minimum wage could not provide for the monthly costs of a family.
If the so-called plan for the "resistance economy" as promoted by the Iranian government was implemented, then Iranian society would be in a different situation today. The plan was only good on paper but was not implemented. As a result, Iranian society is now gravely suffering.
The Iranian economic minister must pay a visit to Tehran's poor neighborhoods to see how people are living in misery. Poverty and hunger erode people's faith. People in smaller cities of Iran are hunting down animals like cats and crows and eating them to satiate their hunger.
Officials must stop proposing plans that are only good on paper. They must take immediate action before poverty destroys people's faith and religion. When people lose their faith, they turn to robbery, mugging, etc.
Being Realistic Instead of Chanting Slogans
The editorial of Jomhouri Eslami explains how the nuclear deal and the sanctions have impacted Iran's economy and made people suffer.
Five years after the United States pulled out of the nuclear deal (JCPOA) during the Trump administration, arguments continue in the international media over this deal. Some say the JCPOA is dead, while others hold that it is still revivable.
Apart from whether the JCPOA is dead or alive, the important point is that there are still some people within Iran who wrongfully call it damaging, while the truth is something else. Official statistics of inflation in the years when the JCPOA was signed and the years after the United States pulled out prove this fact.
The JCPOA was signed in 2015 and the United States withdrew in 2018. In the years when the JCPOA was in place, inflation rates were respectively 11.1%, 6.9% and 8.2%. In other words, because of the JCPOA, the inflation rate dropped to a single digit. After Trump pulled out of the nuclear deal, inflation rates were on the rise to 26.9%, 34.8% and 40.2%. And inflation in Iran is continuing on this upward trajectory.
These statistics demonstrate that Iran's economic conditions are tied to the JCPOA and the sanctions that are imposed on the country because of it. It goes without saying that one cannot fully blame the economic disarray in Iran on the JCPOA and the sanctions, as poor economic management plays a significant role in this regard as well. But we should also accept the role the sanctions play in this disarray.
The most effective way to help the government to overcome the country's economic problems is by reviving the JCPOA. And the government should not allow those in Iran who are against the JCPOA to continue voicing their objection. In the past two years when the situation was conducive to reviving the JCPOA with Biden's administration, they continued to create obstacles in this regard and thus caused a lot of damage to the country and people's lives.
In addition to the abovementioned statistics regarding inflation in the years following the signing of the nuclear deal, there are other reasons which prove that reviving the JCPOA is to the benefit of the country and the people. Those who were against the JCPOA actually saw that the deal jeopardized their own illegal interests. They do not care that the sanctions only make people suffer more and more.
About Migration of Medical Doctors
The editorial of Aftab Yazd reviews the reasons for the migration of medical doctors from Iran.
Recently, it was reported that 5,000 medical doctors have applied for letters of migration. In recent months and years, the migration of medical doctors has not only not declined but has been on the rise. Despite officials' efforts to train more medical students, we can see that the shortage of medical doctors has not been overcome in the past decades, and only more money has been spent on training these doctors.
Although the rate of migration of graduates in other academic fields is also growing, there are still medical centers in Iran that have no doctors. Now the question is: should not officials take measures to stop the migration of doctors from the country? For many years, huge amounts of money have been spent on training medical doctors but the trained doctors leave the country. Why do doctors leave the country instead of going to deprived regions to serve the people? Is it because of doctors' excessive demands or because the authorities do not have enough power to absorb them in these regions?
Doctors are not absorbed within the medical centers in Iran because of the deficiencies in the country's medical and health system. Graduates from medical schools do not have excessive demands; they only want to have a decent life. Officials know about the problems of migration from the country and do nothing about it, and doctors continue to leave the country.
It seems that there is no philosophy behind training medical doctors in Iran. In advanced countries, when they train expert work forces, they first appoint them to a place for serving people. But there is no such thing in Iran's medical system. As a result, many doctors are forced to go to serve in the country's deprived regions for a certain period of time.
They cannot resolve such problems by force. If they want to absorb medical doctors in deprived regions, their services must be rightly valued.
Iran's Economic Minister Visited Saudi Arabia
In the first trip of a high-ranking Iranian official to Saudi Arabia after the Beijing agreement, Iran's Economic Minister Ehsan Khandoozi went to Saudi Arabia. This is in continuation of the efforts of Iran and Saudi Arabia to resume bilateral relations and Khandoozi's trip aimed at boosting economic and diplomatic relations with Saudi Arabia. Meanwhile, Iranian Foreign Minister Hossein Amir-Abdollahian also stated that Tehran and Riyadh will soon announce the reopening of their embassies.
Earlier, Iranian media outlets had quoted the Iranian economic minister as saying that Riyadh intends to make extensive investments in Iran.
Khandoozi gave details regarding the meeting with his Saudi counterpart stating that important issues were discussed including facilitating the Hajj pilgrimage process. He added that in the next three months, delegations from the public sector as well as CEOs of both countries' companies are going to hold constructive meetings to reach agreements on private sector collaboration.
According to Khandoozi, joint investments in the fields of oil and gas and other areas including nanobiotechnology, pharmaceuticals, power plants, transit, roads and transportation are on the agendas of both countries.
Iran's economic analysts have expressed high hopes for doing business with Saudi Arabia, predicting that in the short run, the level of bilateral trade might reach to up to $2 billion or even $3 billion.
Regarding the resumption of relations between Saudi Arabia and Iran, member of Iran's Chamber of Commerce Mahmoud Tavalaee stated that a good opportunity has been created for economic cooperation between the two countries. He added that both countries' politicians are after rebuilding their relations and it will take time to create trust.
During the past seven years, Tehran and Riyadh have had differences over many issues including regional policies, but have now expressed willingness to resolve these differences and improve relations.
Tehran-Riyadh relations were severed in 2016 when Saudi Arabia's embassy and consulate in Tehran and Mashhad were attacked by certain groups affiliated with the Iranian government. They recently signed an agreement through Chinese mediation to resume diplomatic relations.
Eight Labor Activists Arrested at South Pars Gas Field Amid Raging Inflation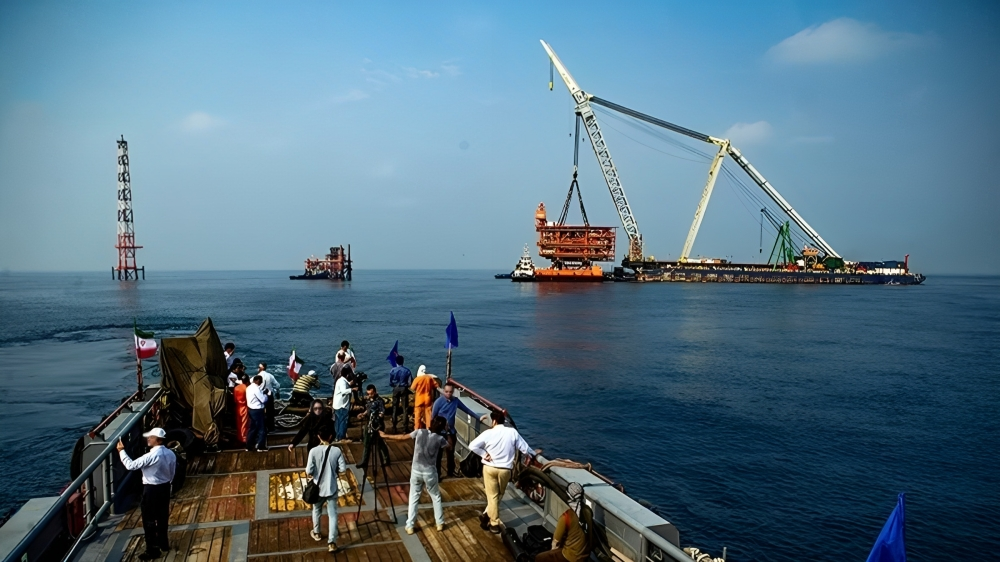 Iranian workers who have been struggling hard to make ends meet are now facing arrest and imprisonment on charges of "leading" labor strikes at a time when economic pressures have intensified and the poverty line has had a 50% increase.
The political, security and social deputy of Bushehr Governor's Office announced that "eight activists engaged in labor strikes" in South Pars gas field were arrested by the IRGC. Akbar Pourat added that these "leaders" were active both online and offline in the continuation of the workers' strikes.
Without offering any evidence, Pourat claimed that the workers' strike at South Pars was "organized and backed by foreign networks" and "their major leaders in the country were identified and arrested by the IRGC intelligence organization and the Intelligence Ministry."
The Iranian authorities have never recognized people's peaceful protests in different parts of the country, associating them with "foreign networks" or "enemies."
Iranian workers are demanding a 79% raise in their wages as well as on-time payment, 10 days off each month, insurance, improvement in transportation, food and healthcare. Authorities, however, say some of their demands "cannot be met."
Currently 40,000 individuals work at the South Pars field, the world's largest natural gas condensate field located in Bushehr Province (southern Iran).
Agreement to Renew Contract for Exporting Natural Gas to Iraq Despite Crisis of Natural Gas in Iran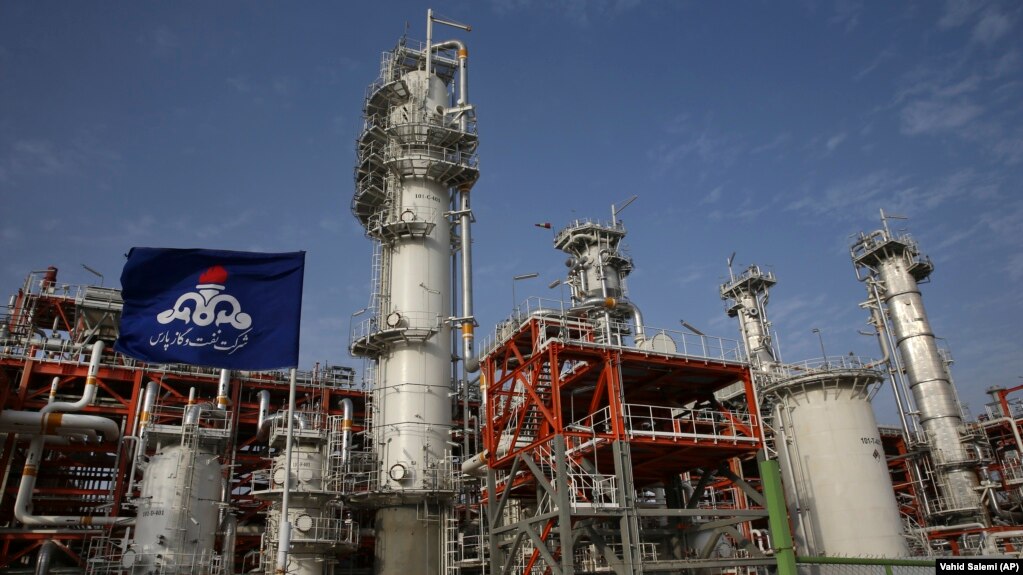 Iran's oil minister announced an agreement with Iraq over renewing the five-year contract for exporting natural gas to this country, stating that Iran's gas will continue to be delivered to power plants in Baghdad and Basra.
Javad Owji, after meeting with Iraqi Electricity Minister Zayad Ali Fadhil, told reporters that constructing pipelines for transferring oil and natural gas as well as optimizing Iraq's oil refineries are other issues stipulated in the contract.
Iran has started exporting natural gas to Iraq since 2017, and according to the contract, they deliver between 8 billion cubic meters to 9 billion cubic meters of gas to Iraq.
Iran also has a 25-year contract for exporting the same amount of natural gas to Turkey which will come to an end in 2026.
While Iranian oil officials had announced readiness to renew this contract, the Iranian people suffered from a shortage of 300 million cubic meters of gas per day last winter.
To deal with the shortage of natural gas, the Iranian government uses mazut and diesel fuel extensively in the country's industries and power plants. In January, 42 million liters of mazut were consumed per day showing a 12% increase compared to the same period the year before.
In the same period, the consumption of diesel fuel increased by 9% reaching 127 million liters per day. These polluting fuels have largely replaced natural gas in power plants and industries in Iran.
Since the imposition of US sanctions, Iran has not been able to receive the money for exporting gas and electricity to Iraq.
Baghdad deposits the money for imported electricity and gas from Iran in Iraqi dinars into Iran's Oil Ministry account and Iran can only use it for importing humanitarian items.
Given the fact that Iran's exports to Iraq are roughly 10 times more than its imports from this country, it means that Iran's money is actually left in Iraq with no use.
Chairman of National Development Fund: $140 Billion Out of the $150 Billion Fund Has Been Spent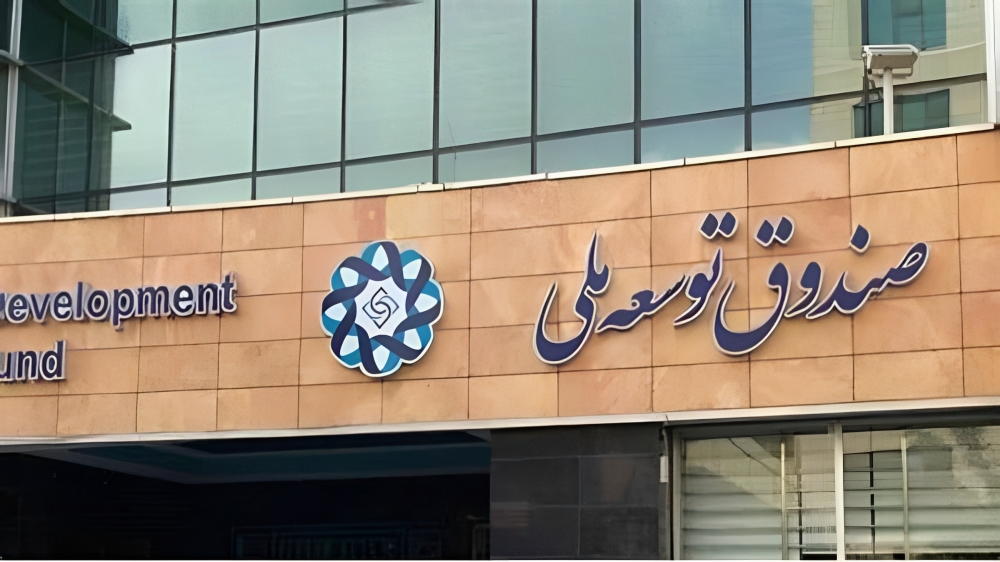 Chairman of the National Development Fund Mehdi Ghazanfari stated that out of $150 billion of this fund's reserve, roughly $100 billion has been withdrawn by different Iranian governments and about $40 billion has been paid for facilities.
Pointing to the increase in the UAE's capital fund to over $1,000 billion and the accelerating growth of the fund in Norway and China, Ghazanfari explained that despite the fact that some oil and natural gas projects in Iran have reached the level of productivity, they avoid paying back the resources withdrawn from the National Development Fund.
Independent economists maintain that because of the Iranian supreme leader's policies which have resulted in Iran's isolation and in heavy sanctions on the country, Iran's economy is lagging behind compared to other regional countries and poverty has been on the rise in the country.
Because of these sanctions, the Iranian government has not been able to sell its oil at the global price and has not made any progress in developing gas fields and petrochemical industries which are the main sources of revenue in Iran's budget.
The National Development Fund was created in 2010, aiming at saving a part of oil export revenues so that it can give loans to the private sector to promote development projects in the country. Now, the chairman of the fund says that 67% of its resources have been withdrawn by different governments.
Iranian economists say that if officials had acted in accordance with ratified laws and increased the National Development Fund, it should have increased it to more than $500 billion by now. But now only $10 billion is left in it which is supposed to be paid as subsidies to Iranian citizens.
In the meantime, the National Development Fund in Qatar and Saudi Arabia have respectively $450 billion and $607 billion. In Norway, this amount is $1.2 trillion.