Neither East, nor West
The editorial of Arman Emrooz criticizes the foreign policy of the Iranian government as it has resulted in the isolation of Iran on the international level.
Given the policies adopted against Iran by Eastern and Western countries, we can now easily criticize the policies of Ebrahim Raisi's government. Iran can no longer have high hopes for relations with the East, particularly China, while there is nothing left of the nuclear deal and no hope for reviving it.
Under these circumstances, we must review the slogan which was one of the principles of the Iranian revolution of 1979, "Neither East, nor West." Raisi's government has not been able to establish balanced relations with world powers as now we can say that Iran has been abandoned by the West and there is no hope for bolstering relations with the East. Of course, Russia is currently standing by Iran but that is because it needs Iran's support in its war against Ukraine.
Iran's diplomacy has been based on giving priority to the East and developing relations with its neighbors, but currently it has failed in both fields, experiencing serious predicaments it had not even gone through during the eight-year war with Iraq.
Although these circumstances indicate serious isolation on the international scene, there are still ways out of these predicaments for Iran and it could return to the international community.
In recent months, Iran's foreign policy, along with domestic developments, has moved in a new direction. As for the West, the United States and Europe once disagreed over interactions with Iran as the Europeans previously stood by Iran. However, both the United States and Europe are now unanimous in their hostility toward Iran, and they are both issuing resolutions against and putting sanctions on Iran.
As for the East, Iran's so-called strategic allies are one by one moving closer to the Iranian government's adversaries. In recent days, we have seen that China's relations with the Gulf states have become closer, with the Chinese president endorsing statements issued against Iran by Saudi Arabia and the Gulf Cooperation Council.
Danger of Movements Conflating and Going Viral
The editorial of Setareh Sobh sheds light on the Iranian government's inefficient manner of confrontation with the protests and protesters in Iran, urging that using force will only end in more radical demands by protesters.
For three months, there have been ongoing protests in cities, universities, etc. triggered by the death of Mahsa Amini in so-called morality police custody. Different social groups from universities and schools to businesses in numerous cities have taken part in these protests.
Following the football match between Iran and the United States, a young man called Mehran Sammak was killed in the unrest in the northern city of Bandar Anzali, Gilan Province. Later, the head of law enforcement in Bandar Anzali was charged with the illegal use of weapons in killing Sammak and was taken into custody after arraignment. If officials had done the same in the case of Amini, the protests would probably not have erupted in streets and universities and other places.
The problem of governance in Iran is that, unlike other countries, sociologists, psychologists, lawyers, political scientists and other experts have no place in the government. If such individuals were properly utilized by the leadership, the government could have responded at the right time, preventing the eruption of anger and protests which have resulted in physical, psychological and financial harm for citizens.
More importantly, the Iranian government does not believe what the experts say about what is going on in society, while officials are skeptical of reports and polls which predict bitter incidents ahead.
Political, sociological and psychological findings show that in countries where the police enter an issue and one or more people are killed, society is outraged which will result in protests, riots, and even revolution (like what happened in Tunisia).
Smart governments find a way to manage tragic incidents wisely and make reforms to improve conditions, but unwise regimes use flawed methods to control the situation by resorting to repressive measures including arrest, imprisonment, issuing death sentences, etc. Such methods, however, do not heal the wounds but will increase antipathy. Sociologists and lawyers hold that measures like issuing death sentences for protesters radicalize the protests.
Polls held before 2017, 2018 and 2019 indicated the fact that those who participated in the polls suffered from economic rather than political problems. But polls held this year show that people's criticisms have become political and radical, because their other demands have not been met.
The government could have acted better toward the protesters, quelling the unrest by listening to protesters' demands and addressing the issues they raised. But no such measure has been taken so far.
What Happened to Hope for Tomorrow?
The editorial of Arman Melli focuses on the fact that Ebrahim Raisi's government has not been able to honor the promises made to those who voted for him, urging that many cabinet members are not qualified for their positions.
The government made many promises like building houses, reducing inflation and creating economic growth but has not been able to keep them. So, society, particularly low-income groups of people who had put their trust in this government for resolving these issues, have now lost hope.
Some lawmakers have openly objected against the government and some ministers. These criticisms are made very cautiously, because if they were serious about it, we would be witnessing the impeachment of many members of Ebrahim Raisi's government.
Regardless of the caution exercised by lawmakers in criticizing the government, they will be questioned by their constituencies as we get closer to the parliamentary elections. It should be noted, though, that people are dealing with so many problems that lawmakers' measures will not be taken seriously.
There are problems in Iranian society that are indicative of government incompetence, and simply bringing in new cabinet members will not bring about any changes to it. Some managers who are not capable of controlling the situation must at least try not to add to the problems.
Ebrahim Raisi thought that running the executive branch would be like the judiciary which he presided over before. As head of the judicial branch, one is in the position of criticizing other branches. Now, as the head of the executive branch, he is constantly criticized and cannot resolve problems by merely issuing orders. Running the country requires experience, and issues will not be simply resolved by appointing this or that young person. Challenges ahead call for experience and expertise to work together.
Difficulties Faced for Chinese Investment in Iran
The editorial of Tejarat penned by the head of the Iran-China Chamber of Commerce Majidreza Hariri explains the domestic and international obstacles ahead of China regarding making any investments in Iran.
Iran has signed a 25-year agreement with China which identifies different fields for bilateral cooperation including oil and natural gas. But why has China chosen to invest in Qatar rather than Iran?
There are two issues that must be considered. First, it is the issue that Iranian society has with China. If China does not invest in Iran, people are going to ask why it is investing in Qatar and Saudi Arabia but not in Iran. And if it does invest in Iran, people are going to talk of the government selling Iran to China.
On the other hand, in so far as Iran's oil is under sanctions, no international country can invest in Iran and accept its repercussions. International oil companies have projects all over the world. These projects require highly specialized and technical expertise for implementation. Because of US sanctions on Iran (ratified in 2016), entering Iran's market has become very difficult for these companies, as they might lose their other markets.
Therefore, we can say that conditions for investing in Iran are not suitable domestically and internationally.
Within the country, there is a negative perception toward any investment or economic measures by the Chinese in relation to Iran, while on the international level there are big obstacles ahead of Chinese companies investing in Iran.
The truth is that there are no contracts attached to the document signed between Iran and China; it is rather a document which only outlines both countries' desire to foster long-term cooperation. Under these circumstances, by investing in Iran, China must accept both domestic and international risks.
If Iran's conditions both internationally and domestically are favorable, China will seek to diversify its energy sources through purchasing Iranian oil, and incidentally Iran is a more secure source of energy for China.
Second Protester Executed 23 Days After Arrest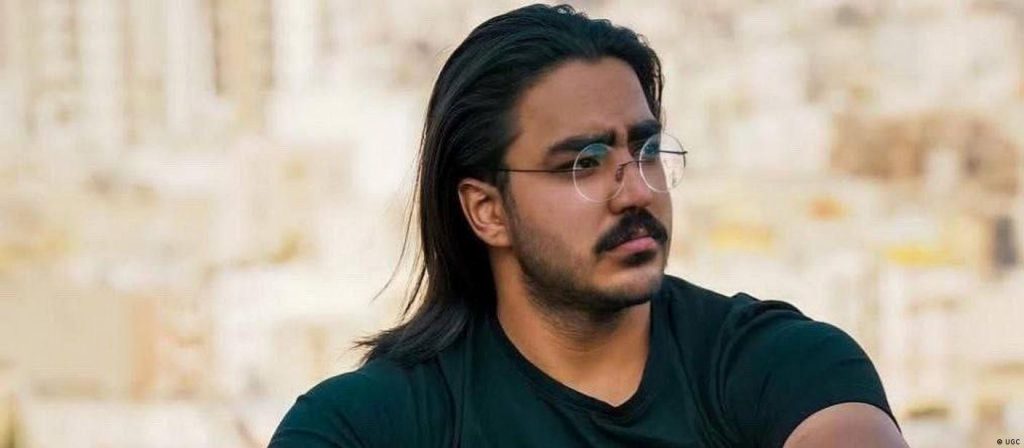 While the Iranian people were still in shock over the execution of the first protester, the Iranian judicial branch announced on Monday that Majid Reza Rahnavard, a protester charged with killing two members of the Basij forces, was executed in public in the city of Mashhad. After the execution of Mohsen Shekari, this is the second execution of a protestor who took part in the nationwide demonstrations against the Iranian government. The execution was carried out despite international warnings to the Iranian judiciary calling for halting the execution of Iranian protesters.
Rahnavard's sentence was carried out only 23 days after his arrest. According to the Iranian judicial system, Rahnavard was charged with attacking the Basij forces with a "cold weapon" in the streets of Mashhad.
After the news of his execution was released, 1,500 Twitter accounts which release images of the nationwide uprising in Iran posted, "At 7 a.m. they [Iranian officials] called Majid Reza Rahnavard's family, woke them and told them to go to Behesht Reza [cemetery], 'we executed your child and buried him.'"
Human rights activists have spoken out against the injustice of Rahnavard's summary execution, with HRANA news agency highlighting that Rahnavard was denied the right to appoint his own lawyer and did not have the chance to defend himself in court.
Lawyers Nasrin Setoudeh and Mohammad Seifzadeh, in a joint letter, have stated that the revolutionary courts "lack legal standing," calling for the unconditional release of all detained protesters and rescinding all sentences against the protesters.
Four days prior to the execution of Rahnavard, Shekari, 23, who was arrested 80 days earlier in Tehran, was executed.
Mehdi Karoubi Objects to Execution of Mohsen Shekari
Mehdi Karoubi, one of the candidates in the 2009 rigged election and one of the leaders of the Green Movement who has been under house arrest for 12 years, says Iranian Supreme Leader Ali Khamenei attributes the protests to the "enemy to prepare the ground for oppressing it."
Pointing directly to Mohsen Shekari, the first protester summarily executed by the Iranian government, Karoubi said that the issuance of the death penalty and the execution of this young protester is in line with the Iranian government's policy of intimidation and spreading terror among people.
Shekari, 23 years old, was arrested and later tried on charges of "obstructing a street and wounding a member of the Basij force" in the early days of the nationwide protests after the death of Mahsa Amini in morality police custody. The Iranian revolutionary court sentenced him to death while he was not allowed to appoint his own attorney and had no fair trial. This young man was executed on December 8.
The other leader of the Green Movement Mir-Hossein Moussavi who has been under house arrest also issued a statement urging that "gallows will not stop the people's movement."
Without mentioning Shekari's name, Mousavi addressed Ali Khamenei saying that "your duty is to protect people's lives, not taking citizens' lives. Rest assured that this bloody and unjust method will not guarantee the survival of your regime."
In the meantime, Iranian political activist Abolfazl Ghadyani in a statement in objection to the execution of Shekari, called Iranian Supreme Leader Ali Khamenei "a totalitarian despot" and a "bloodthirsty tyrant," adding that Khamenei must know that he cannot intimidate the Iranian people by arresting and executing protesters as "these crimes" will backfire and make the people more determined in "overthrowing Khamenei and his regime."
A few hours after the execution of Shekari, Amnesty International issued a statement warning that 18 detained protesters are in danger of execution by the Iranian government.
Amnesty International underlines that the lives of all those protesters who are charged with "waging war against God" and "corruption on Earth" are in danger.
Ghalibaf Admits: We Do Not Have Power to Resolve Some Issues
The Parliament speaker has admitted what all Iranians know: that the Iranian government is incompetent. Mohammad Bagher Ghalibaf stated that "today we must admit we don't have the power to resolve some issues, and sometimes we have the power to resolve a problem, but we don't resolve it in time."
Acknowledging these failures, Ghalibaf added that "sometimes we draft legislation, but we don't pay attention to [requirements for] implementing it," and then went on to pin the failures on government officials.
Ghalibaf has criticized Ebrahim Raisi's government while the Parliament is under his supervision and several lawmakers' microphones have been shut down recently to prevent them from criticizing the situation in the country.
Under these circumstances, when the nationwide protests in Iran have been against the whole Iranian political system and have called for overthrowing it, Ghalibaf and Raisi have both stressed that any change in the Iranian Republic's Constitution is "impossible," emphasizing its "unchangeability."
Meanwhile, Jomhouri Eslami daily has criticized the Iranian government, underscoring that one cannot rule in accordance with sharia.
In an editorial, Jomhouri Eslami daily criticized the branches of the government that are supervised by clerics, stating that society cannot be run in accordance with sharia, adding that because there is no consensus over rulings and precepts in sharia among grand ayatollahs and clerics, it cannot be used as a basis for running the country.
This editorial underscores that society needs law, adding that for most clerics, even those in Iran's Guardian Council, the Constitution is not properly followed in running the country, while some clerics still allege that "because we have sharia, we don't need law."
Jomhouri Eslami daily continued that one of the biggest problems in the country is that most of the clerics in the Guardian Council who are supposed to supervise the Iranian supreme leader's performance believe in extrajudicial powers for Ali Khamenei.
Iranian Citizens Turn to Exchanging Personal Belongings for Food
Along with the escalation of economic pressures on people in Iran, the Iranian people have turned to exchanging their personal belongings for food.
In a field report, Shargh daily reviewed advertisements for selling personal belongings and home appliances on websites and applications in Iran, coming across numerous adverts for the exchange of second-hand personal belongings like shoes, vacuum cleaners and heaters with chicken, cooking oil, rice and beans.
These advertisements show an increase in poverty and citizens' efforts to get their hands on essential goods like food.
An individual is willing to swap his used shoes for rice and oil, another is ready to give his shirts for rice and oil and a father wants to give his son's coursebooks for rice, oil, chicken or any other food items, Shargh reports.
In the past year alone, the rate of inflation in Iran has been roughly 40 percent, indicating the economic pressure on Iranian citizens.
According to the latest report of Iran's Statistical Center, the annual inflation rate for households reached 44 percent last month, with point-by-point inflation reaching 48.1 percent. Accordingly, Iranian households have paid 48.1 percent more for the same item compared to the same period last year.
The report states that most price increases were in relation to fruits, tomatoes, onions and medical drugs, while rents skyrocketed once again compared to the month before.
According to Economic 24 website, people who cannot afford to buy fruits by the kilogram, as they used to, have now turned to purchasing them one at a time.
But high prices were not just limited to fruits, as there has been a 60 percent drop in the consumption of seafood and a 50 percent to 60 percent drop in the purchase of Iranian rice during the past year.
Along with nationwide protests in the past three months, there have been many reports of workers' strikes in different industrial and economic sectors in protest over low incomes and not getting paid.