Livelihood Problems and Officials Crying!
The editorial of Servat criticizes some Iranian officials for posting videos of themselves crying over people's livelihood issues, instead of taking measures to resolve these problems.
Recently, some provincial governors and a number of officials posted videos of themselves crying in front of the camera over people's poor living conditions! Some of them write on social media platforms that every night they keep thinking about people's problems, particularly given the fact that low-income families were in a better condition last year. As a result of inflationary pressures and the drop in people's purchasing power, public welfare witnessed a dramatic decline last year.
These videoclips showing officials crying over the desperate economic conditions suffered by the people are farcical. And instead of creating solutions, some officials make remarks that only add insult to injury. A while ago, one official said that sanctions have made our people economically resilient, adding that now our people are strong enough to resist any livelihood problems and economic vicissitudes.
On the other hand, it seems that the lawmakers do not care at all for people's livelihood problems. People are living under dire conditions, and the main issues for them are economic difficulties, and officials must not marginalize these issues. Their priority must be to resolve the country's economic problems.
Political parties and groups in Iran pursue their own interests while neglecting the interests of society and the nation.
The same economic disarray that existed in the previous government can be seen in Ebrahim Raisi's. The only ones who pay the price of this disarray are the people. Now, under these circumstances, instead of finding a solution for people's problems, officials post videoclips of themselves, pretending to be concerned about people's suffering. Such videoclips make a mockery of the struggles of the Iranian people.
Doing Business With Sanctions and the Nuclear Deal
The editorial of Etemad urges that some individuals and groups in Ebrahim Raisi's government do not favor the revival of the nuclear deal, because they profit from sanctions.
Every day some new expressions are used regarding the nuclear deal (JCPOA) by officials involved in Iran's foreign policy. One day they say an agreement is within reach, then they say they are getting closer to an agreement, and hours later they say all parentheses are about to close.
But ultimately people have no idea whether the JCPOA will be restored or not, while international media reports indicate that there are still many problems ahead of a possible revival of the deal, which makes it impossible to reach an agreement without resolving these problems first.
Some hold that the Iranian government deliberately encourages such headlines to control fluctuations in the currency market, as well as other markets. But such approaches are only useful for a short time. Markets will continue to fluctuate after a while.
Perhaps, it would have been wiser to make the final decisions about the JCPOA during the previous government of Hassan Rouhani and after six rounds of talks over restoring the deal. But some decision-makers wrongly supposed that with the new ultra-conservative government of Ebrahim Raisi taking office, they could easily appropriate the JCPOA's achievements for themselves.
But on the international scene, each day and every week new variables continue to emerge which could bring about unexpected changes.
Today, it can be said with absolute certainty that there are certain people and groups within Raisi's government who are not in favor of restoring the JCPOA. These people try to convey that reaching an agreement has become difficult due to the problems created by America.
But it is the ordinary people who are concerned about the nuclear talks, hoping that reaching an agreement might resolve some economic and livelihood issues for them. Under these circumstances, any measure that might help to lessen the economic burden of the people must be prioritized.
When Iranian officials say that it is up to the Americans to make up their minds about reaching an agreement, US officials keep saying it is up to Iran to make the final decision regarding the deal. While the Iranian people follow the issue of the JCPOA with concern, those who do business with sanctions and make money because of it are very happy that no agreement has been reached.
The West is indeed ready to end the sanctions in lieu of Iran halting its nuclear program and regional activities. And Iran is in dire need of the JCPOA to resume oil exports, improve people's economic conditions, and return to international markets.
Fruitless JCPOA!
The editorial of Servat talks about the failure in reaching an agreement about Iran's nuclear program, highlighting Russia's negative role in this regard.
Less than a month ago, the Iranian foreign minister urged that "we are very close to having a good, achievable [nuclear] deal (JCPOA), but the Western sides must show real flexibility to decide whether the JCPOA will come to fruition in coming days or in coming weeks."
At that time, a European official underscored that "there is less than two weeks" to reach a final agreement with Iran, saying that its success depended on the political resolve of all sides. Moreover, the German chancellor said regarding the nuclear talks in Vienna that all elements of a deal were available, but if they did not reach an agreement soon, it would possibly fail.
Although Russia's recent positions cannot be ignored, the truth is that the United States has not made up its mind yet, and that is the main reason for the slow pace of the talks in Vienna. Talks in Vienna have reached a stage where the results of the negotiations depend on Washington's political decisions.
Russia knows that America's return to the nuclear deal and lifting sanctions mean that Iran will replace Russia in exporting fuel to Europe, reducing Iran's dependence on Russia, and will attract European investors to Iran. This is why Russia expressed its concerns at the time of resuming talks to revive the JCPOA, and Iranian officials had to go to Russia to reassure Russian authorities in this regard.
Russia pretends to back the nuclear talks. But in the meantime, Iran is severely damaged by sanctions and is losing billions of tomans every day, and people's economic conditions get increasingly worse.
Before the presidential election, economists held that Iran should not hesitate even for a single day to restore the JCPOA, but now more than seven months have passed since Raisi took office and nothing definite has happened about the JCPOA yet.
It seems that given the talks in Vienna and the crisis in Ukraine, Russia is seeking to move both cases forward in line with its national interests.
Oppressed, Defenseless People of Iran
The editorial of Aftab Yazd highlights the unbearable suffering of the Iranian people, who have no real representatives in the legislative, executive, and judicial branches to prioritize their interests.
The Iranian people are oppressed and defenseless. In almost all governments and parliaments that have taken office in Iran, people – despite the slogans and promises – have not been prioritized, when it comes to legislation, execution and oversight. If priority was given to them, their economic conditions would not be so terrible.
Some authorities, however, keep talking about the glorious success of their strategies, disregarding the unbridled inflation and people's shrinking tables. This is being oppressed: people are struggling for their daily bread, but the officials are still playing politics and partisanship. The authorities keep talking of great achievements that are hardly understandable for people.
Unfortunately, the predictions regarding a new round of increases in food prices have already come true, given the noticeable increase in the price of the dollar. Recently, it was reported that the price of tomatoes has unprecedentedly risen to 40,000 tomans per kilogram in certain regions. So have the prices of potatoes and red meat. There is also a scarcity of chicken in certain regions.
Under these circumstances, officials keep talking about positive economic indicators. For example, the oil minister and his underlings declare that there has been an increase in oil exports and revenues. But only God knows what happens to these revenues!
When they keep talking about "good conditions," what exactly are they referring to: good for the authorities' pockets or for people's pockets? There is no doubt that the financial conditions of those in power and their relatives are getting better and better. But it goes without saying that people's living conditions get tougher and tougher, and they cannot tolerate another wave of high prices.
If people were represented in public oversight bodies, then officials would have made completely different decisions. Right now, most official decisions do not benefit the people, and society is doomed to "tolerate" the economic hardships resulting from these flawed decisions. It is not clear when this situation will change.
Gender Segregation in Some Parks of Tehran; Men and Women to Go to Park Separately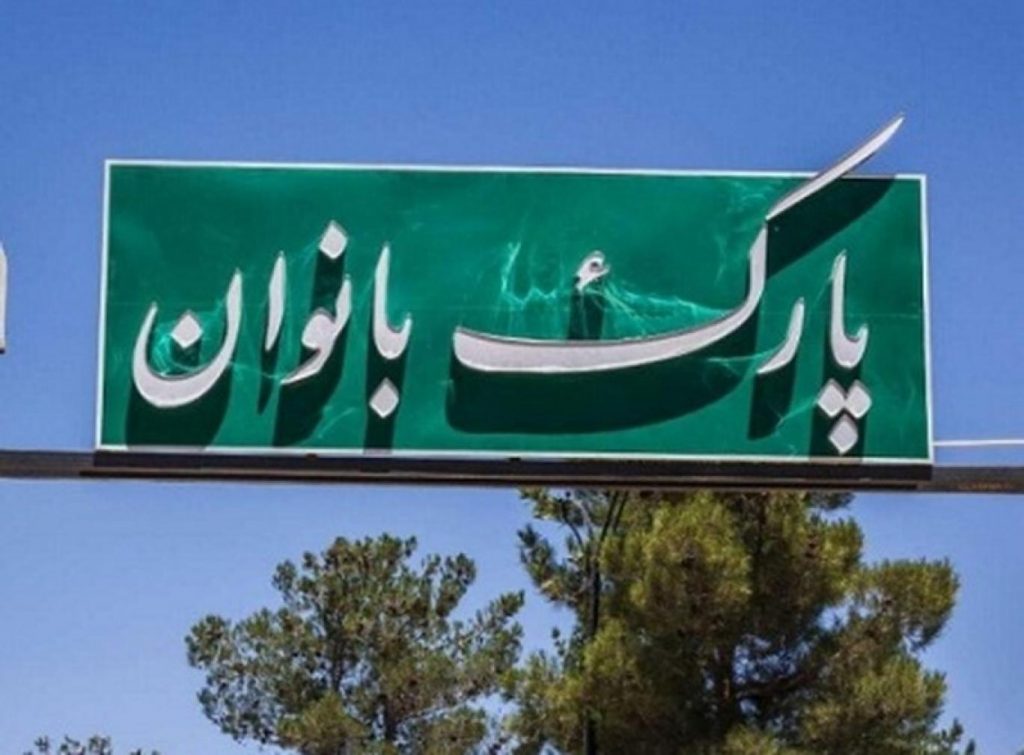 Iranian officials have been obsessed with the issue of gender segregation in public spaces for years. Although public resistance against these demands has made this task difficult for Iranian authorities, it seems that the process of segregating men and women still continues.
Regarding the segregation of men and women in Tehran's parks, Mohammad Aghamiri, member of Tehran's City Council, said that the Tehran Municipality intends to allot certain parks in Tehran to mothers and their children, changing these parks to family parks. He added that this plan seeks to ensure that mothers can comfortably play with their children away from the eyes of strangers. He stated that the municipality intends to allocate 200 parks to women and children.
Alleging that this plan is to be enforced due to public demands, Aghamiri stated that strange men are present in parks, and that is not good for women.
Earlier, Tehran Mayor Alireza Zakani had announced increasing "special parks for women" in Tehran, adding that currently there are seven big parks for women in the capital city and the Tehran Municipality wants to allot a park or a part of a local park to mothers and children in each neighborhood.
There have been massive reactions on social media to the issue of gender segregation in public spaces. Recently, in the city of Mashhad, although women had purchased tickets to go to a stadium to watch a national football match, the police attacked women with pepper spray, preventing them from entering the football stadium.
In recent years, gender segregation has been implemented in Iranian universities, and some universities and even academic fields have been limited to either men or women.
Official Number of COVID-19; Increase in Hospitalizations, Warning About Seventh Wave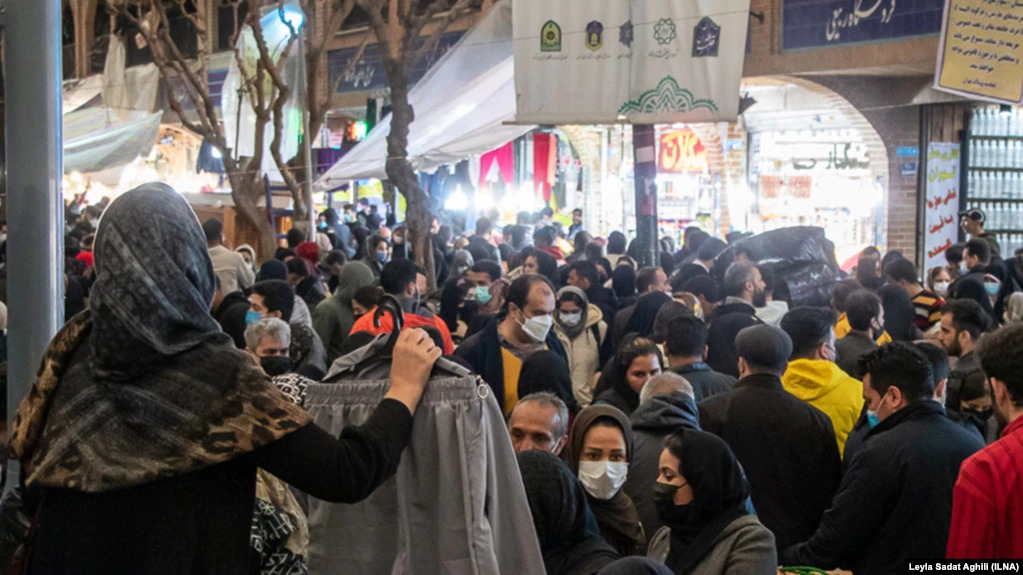 Along with an increase in the number of hospitalizations of those infected with coronavirus in at least 13 provinces of Iran, the National Headquarters for Coronavirus Control warned about the possible emergence of a seventh wave of this pandemic in the country in mid-April.
According to the Iranian Health Ministry, the number of hospitalizations has witnessed a "considerable increase" in the provinces of Tehran, North Khorasan, South Khorasan, Kohgiluyeh and Boyer-Ahmad, Keman, Lorestan, Hamedan, Markazi, Khorasan Razavi, Eastern Azerbaijan, Golestan, Zanjan, and Sistan and Balochistan.
In its latest report, the Iranian Health Ministry announced that there were 34 cities in the red zone and 69 in the orange zone.
Meanwhile, Ahmad Tabatabaee, member of the National Headquarters for Coronavirus Control, talked of a possible seventh wave of coronavirus in mid-April, criticizing the lack of adherence to health protocols in this regard in the country.
Tabatabaee added that coronavirus waves are usually formed about four to six weeks after not following the protocols, while condemning the decision to open schools for in-person classes all over the country without the preconditions of two vaccine doses and social distancing.
Despite the increase in the number of COVID-19 infections in Iran and the emergence of new variants in the world, Iranian officials still insist on holding classes in-person.
So far, the official number of deaths due to COVID-19 in Iran has reached over 140,000, and the number of infections is over 7.2 million.
According to the Health Ministry, so far almost 26.5 million people have received the third dose of the coronavirus vaccine.
Sudden Increase in the Price of the Internet and Concern Over Enforcement of Protection Plan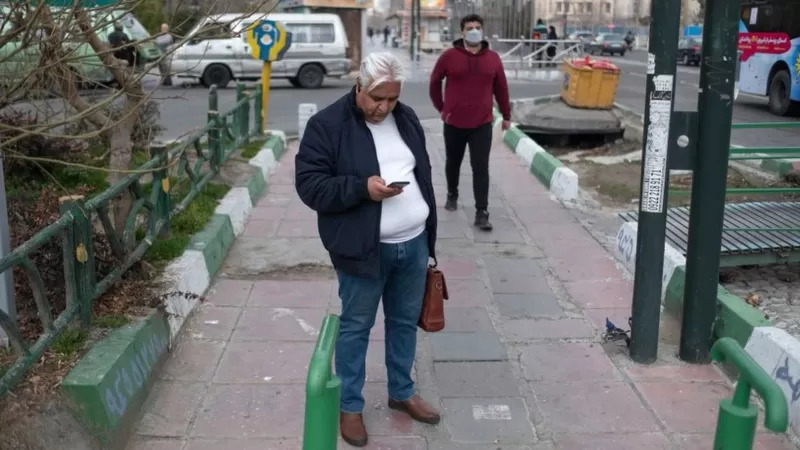 According to Iranian media reports and social media users, the price of home internet services has doubled in Iran, with users reporting a 100 percent increase in the price of internet packages of different companies.
Some have described this unannounced increase in price of the internet as the second phase of enforcing the Plan for the Protection of Cyberspace, which is seen as censoring the internet in Iran.
Earlier, some Iranian media had considered decreasing the internet speed in Iran related to enforcing the Plan for the Protection of Cyberspace and restricting the internet in the country.
In Iran, websites and internet services are massively restricted and activists in this field have been under the unrelenting pressure of the judiciary and security forces. But as using anti-filtering is also common in Iran, Iranian authorities seek to impose more restrictions on cyberspace.
In 2021, after Iranian Supreme leader Ali Khamenei accused government officials and the Iranian Parliament of negligence in controlling cyberspace, Ebrahim Raisi's government and the IRGC came up with a plan for the national internet and data network. In the wake of this plan, the speed of the internet has significantly decreased and internet services have become very expensive.
While Ebrahim Raisi is approaching the anniversary of his election as president, his promise for high-quality, affordable internet, like most of his other promises, has not come true, and it has instead turned into a plan for restricting citizens' access to the internet.
With the recent increase in prices and the slowdown in internet speed, it seems that the next step will be the extensive filtering of cyberspace and more restrictions on anti-filtering systems.
33,000 Unsafe Buildings Identified in Tehran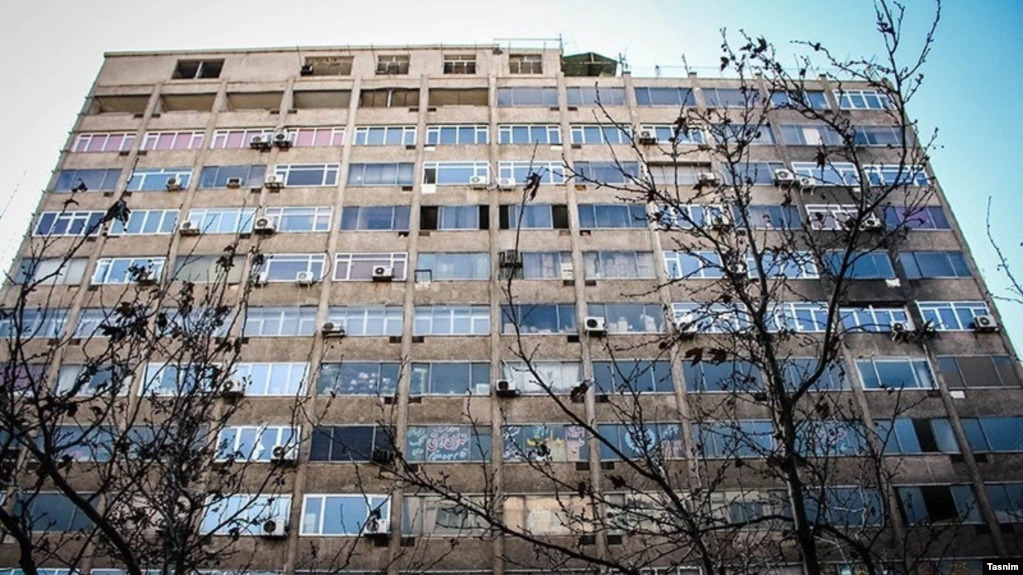 According to the head of Tehran's Fire Department, 33,000 unsafe buildings have been identified in the capital city of Iran. Emphasizing the necessity of taking serious measures for resolving the problems of these buildings, he called for people to prioritize the safety of their buildings.
Mehdi Davari, the head of Tehran's Fire Department, underscored that 123 buildings are in "similar conditions to the Plasco Building" and something must be urgently done about them. He also underlined that 360 buildings require serious attention and highlighted the role of the judicial system in this regard.
Plasco was a building with 17 floors in Tehran, and it was Iran's first skyscraper. In 2016, there was a fire in the building, which caused it to collapse after a few hours. According to the Iranian Legal Medicine Organization, 21 people lost their lives in this incident.
While there are reports about unsafe buildings in Tehran, many experts and officials have reiterated their warnings about a possible earthquake in this overcrowded city.
According to the head of the Crisis Management Center in the Province of Tehran, the cities of Varamin and Shahriar, as well as the south and southwest of the city of Tehran, are also subject to the threat of subsidence.
In 2021, the Tehran Municipality reported preparing some land in this city and its surroundings for burying the corpses, adding that in the case of an earthquake, the corpses would be buried in these areas as soon as possible.