Consumption of Natural Gas and Futile Rantings and Ravings
The editorial of Hamdeli states that the Iranian people have lost trust in officials because of their childish rantings and ravings against the world, which is why they do not heed their warnings and recommendations about the consumption of natural gas.
One of the issues these days is that officials ask people to use energy conservatively but people do not pay attention to this demand. Of course, to be fair, one should say that this inattention is relative, meaning that there are still some people who take these warnings seriously.
But several points must be underscored as to why people pay no attention to officials' warnings regarding the consumption of natural gas.
A widening gap has been created within society as a result of which people do not take officials' warnings seriously. Even though what officials are saying is true, the majority of the Iranian people do not trust them, believing there is enough natural gas for household consumption. This distrust is mostly due to officials' contradictory remarks in this regard.
The other important issue is Iranian officials' wild exaggerations regarding their own capabilities. When they had not properly planned for winter in Iran, they were hoping for "a harsh winter in Europe" so that they could get more concessions for reviving the nuclear deal. Now, Iran is struggling with a harsh winter and cities are shutting down, whereas the Europeans have been able to plan for their winter without relying on Russia's natural gas.
As a result, the Iranian people have reached the conclusion that their officials and decisionmakers do nothing but brag about their agenda and know nothing about proper planning in their fields.
In so far as such officials are in charge, how can people's trust be regained and the gap between people and the leadership bridged? Officials' contradictory remarks and their childish rantings against the world will only make the Iranian people more distrustful.
The JCPOA and the Impact of the Negotiating Team
The editorial of Arman Melli focuses on Iran's nuclear team losing the opportunity to reach an agreement for reviving the nuclear deal (JCPOA) and its fallout.
Iran's foreign policy is facing serious problems, the most important of which is the issue of the JCPOA. If Iran had revived the JCPOA during Hassan Rouhani's government in 2020, it would not have been facing many of the existing problems now. Rouhani and his Foreign Minister Mohammad Javad Zarif had underscored that they were just one signature away from reviving the JCPOA.
Now, despite what current Iranian President Ebrahim Raisi and those in charge of Iran's foreign policy are claiming, the JCPOA is stalled. Before Raisi's government took office, the JCPOA was almost finalized and there was the political will to restore the deal; all it needed was a negotiating team to move forward with the talks and reach an agreement.
But this did not happen. From the beginning, Iran's negotiating team was criticized for not being sufficiently experienced. The government should have appointed a better, more experienced team for these negotiations.
The other issue is that the Iranian negotiating team lingered for too long until the Russian invasion of Ukraine started. What is for sure is that the Russians are not willing to allow an agreement to be reached over the JCPOA. The Europeans consider Ukraine a security issue for themselves and make accusations against Iran regarding the Russian war against Ukraine. The Iranian government must be very careful in this regard and must deny any involvement in this war. Accusations of involvement in this war or actual engagement will put Iran at great risk.
On the other hand, as a result of the recent nationwide protests within Iran, Western countries are now strongly critical of Iran's foreign policy. This has impacted Iran's image and is going to affect the revival of the JCPOA and having a balanced policy.
Analyzing and Interpreting the Draft Budget
The editorial of Setareh Sobh recounts the miscalculations in the draft budget for next year.
The draft budget for the next Iranian year (starting March 21) was submitted to the Iranian Parliament after a one month delay. When decisionmakers have false expectations and miscalculate their policies, the desired outcomes will not be achieved. As a result people's tables will shrink more and more. Here are some miscalculations:
The government and Parliament drafted the current budget last year, wrongly expecting that the nuclear deal (JCPOA) would be restored and 1.4 million barrels of oil would be sold at $70 per barrel. But the JCPOA has not been revived yet, while the government has not been able to sell oil at $70 per barrel and deposit its revenues in the country's treasury or use it to make purchases freely in international markets. So, because of that error, people's tables have got smaller.
Russia and Iran had predicted that with cutting off Russian natural gas exports to Europe, European countries would have to face a "harsh winter." With measures taken by Western countries, this prediction too did not come true either. In the meantime, Russia has become a rival to Iran in selling oil to countries like India, China, etc. So, the prediction of selling 1.4 million barrels of oil turned out to be false, as a result of which the government had to face a budget deficit, while Iranians now have to face more inflation, high prices, and a drop in purchasing power.
The Iranian government has drafted next year's public budget with an expectation of selling 1.4 million barrels of oil at $85 per barrel. Yet, there is no hope for reviving the JCPOA and the Western parties have practically abandoned the nuclear deal, saying it is no longer implementable. So, predictably, the oil revenues forecasted for next year's budget will not be achieved and there will be more inflation on the way.
As the nuclear talks have been stalled and it is not possible to revive the JCPOA now, the government will struggle with a steeper budget deficit and more inflation next year, which means people will have to pay for this miscalculation. It can be predicted that more poverty will increase in Iran next year, while, according to Expediency Council member Ahmad Tavakoli, the rebellion of the poor becomes more and more possible.
If the Iranian government wants to help people, it must revive the JCPOA and pass the FATF bills, distance itself from Russia and China, and condemn the Russian invasion of Ukraine. If Iranian foreign policy takes such a turn, then it can be expected that there will be an improvement in people's lives.
Ebrahim Raisi's Well-founded Concern
The editorial of Jahan Sanat states that recently Iranian President Ebrahim Raisi rightfully expressed his concerns about skyrocketing inflation in Iran.
It is customary in Iran for the Iranian president to go to the Parliament and submit the annual budget to the Parliament speaker. That is why Ebrahim Raisi recently went to the Parliament to present the draft budget for next year and give some explanations about it. In his remarks, Raisi cited a 19 percent drop in the inflation rate, but said he was still concerned about inflation.
Although one can question the claim regarding the 19 percent decrease in inflation, it seems that Raisi's well-founded concern about inflation in the next Iranian year (starting March 21) was the most realistic part of his speech.
The truth, however, is that the decisions made in the budget draft do not reflect Raisi's concerns. For example, while inflation is expected to reach 50 percent this year and while food inflation is reportedly at 62 percent, Raisi's government and the Budget and Planning Organization have not increased food subsidies for citizens. So, Iranian citizens must bear the increase in prices this year while not receiving more subsidies. In the meantime, the government and the Central Bank have increased the rate of the dollar used for importing goods, which means an increase in prices which citizens will have to pay for.
On the other hand, the numbers in the draft budget are calculated based on exporting 4.1 million barrels of crude oil and other oil products which is very optimistic and will lead to a deeper budget deficit and an increase in the inflation rate next year.
Raisi, however, did not make any recommendations for controlling inflation, nor did he say anything about how a 20 percent increase in salaries and wages of employees would help them in dealing with the inflation rate.
 "Harsh Winter" in Iran; Gas Stations, Schools, Offices Shut Down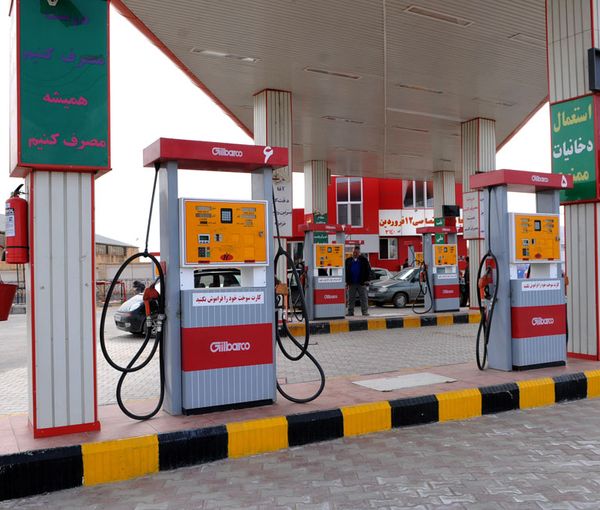 The energy crisis continues in Iran. Iranian officials had predicted a "harsh winter" for Europe with Russia cutting off energy exports to European countries, but now different cities in Iran are being shut down due to a shortage of natural gas. In the meantime, public offices, organizations and schools in different cities of Iran are shut down to save energy by decreasing natural gas consumption. On the other hand, domestic gas outages in several cities have created serious problems for households amid an unusually cold winter in Iran.
While there are power outages and gas stations are shut down because of a shortage of gasoline and while the energy crisis is getting more serious and household gas is predicted to be cut off in many cities, Iranian Foreign Minister Hossein Amir-Abdollahian in his recent meeting with Lebanese officials once again said that Iran is ready to send fuel to Lebanon, claiming that Iran is exporting natural gas to Iraq and some other countries.
In the meantime, the import of natural gas from Turkmenistan has reportedly stopped, and the Iranian Ministry of Petroleum announced an unprecedented record of natural gas consumption in the country.
Recently, Iranian Oil Minister Javad Owji pointed to the complete halt in importing gas from Turkmenistan, saying that currently temperatures have dropped to minus 10 degrees Celsius in more than 20 provinces in Iran. Owji expressed serious concerns about the drop in gas pressure in the provinces of North Khorasan, Razavi Khorasan, South Khorasan, Golestan, and Semnan.
Meanwhile, Iranian news outlets have launched an extensive awareness campaign, demanding that people should consume less natural gas. Some Iranian officials consider the natural gas crisis as only related to the high amount of gas consumption by people, not pointing to their own lack of planning and preparedness in this regard.
According to the International Energy Agency, although less than 40 percent of natural gas in Iran is consumed by households, the Iranian government tries to blame the shortage of gas on people.
Execution of Alireza Akbari; UK Withdraws Ambassador From Tehran, Imposes Sanctions on Iran's Attorney General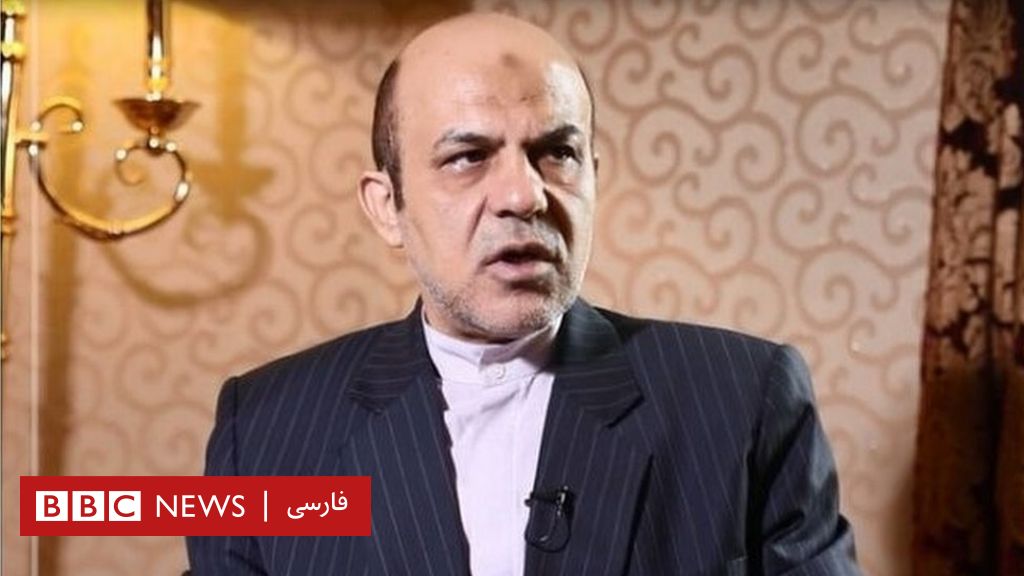 On Saturday, the Iranian judicial branch announced the execution of Alireza Akbari, a dual British-Iranian national and former deputy at Iran's Defense Ministry, on charges of "corruption on earth and extensive measures against the country's domestic and foreign security through espionage for British intelligence services."
In response to the execution of Akbari, UK Foreign Secretary James Cleverly announced the temporary withdrawal of its ambassador from Tehran, summoned Iran's charge d'affaires in London, and imposed sanctions on Iran's attorney general.
In an audio file released before his execution, Akbari had called the charges against him fabricated, stressing that he had been tortured to make confessions against himself.
In this regard, a high-ranking source from the British government – who did not want his name to be disclosed – said that the prospect for reviving the nuclear deal (JCPOA) has considerably changed due to the Iranian government's behavior since the talks for restoring the deal started, so the UK is now going over all its options in this regard.
British officials maintain that following the widespread crackdown on the protests in Iran, relations with Tehran have been under considerable pressure.
The UK says that following the execution of Akbari, it is reconsidering its options.
Other countries too have reacted to the execution of Akbari, with French President Emmanuel Macron calling it "a despicable, barbaric act," adding that his country stands in solidarity with the UK and the Iranian people.
Furthermore, US Special Envoy for Iran Robert Malley tweeted in this regard calling the execution of this British-Iranian citizen horrifying. He called for an end to the unjust detentions, forced confessions, sham trials, and politically motivated executions.
In recent weeks, the Iranian government has extensively issued death penalty sentences for those arrested during the recent protests, carrying out four so far.
Parliament Research Center: With Next Year's Budget, It Is Unlikely to See Drop in Poverty
After studying the public draft budget for the next Iranian year (starting March 21), Iran's Parliament Research Center has reached the conclusion that inflation is going to be above 40 percent. The center has also predicted that given the continuation of low economic growth and high inflation, it will be unlikely to see any decrease in poverty.
Last week, Ebrahim Raisi's government submitted next year's public draft budget to the Iranian Parliament. After an initial study of the draft, the Parliament Research Center asserted that the inflation rate will be less than this year's, but it will be still above 40 percent.
Raisi's government took office by making promises about uprooting poverty, but poverty is likely to rise in Iran as it did in the past decade. According to the pro-state IRNA news agency, 9 million people were dragged below the poverty line from 2013 to 2019, with 32 percent of the entire population struggling with absolute poverty now.
Some observers hold that currently about 70 percent of Iran's population is under the relative poverty line, and, given the drop in Iran's national currency and high inflation rate, many people are now under the absolute poverty line.
The Parliament Research Center emphasized that one of the weak points of the public draft budget is its optimistic estimate for public revenues next year including exporting oil, publicly listing companies, and other unrealistic estimates.
Raisi's government, in its proposed budget, has predicted selling 1.4 million barrels of oil per day at $85 per barrel for the next year.
Iran sells a large part of its oil by circumventing sanctions and through smuggling, which makes it difficult to determine the real amount of its oil exports and revenues.
In addition, Iran sells its oil by giving considerable discounts to its customers, while Russia, after being sanctioned by Western countries for its invasion of Ukraine, has turned into a serious rival to Iran in this regard.
Censoring Contents of Language Learning Books; Another Step for Brainwashing Children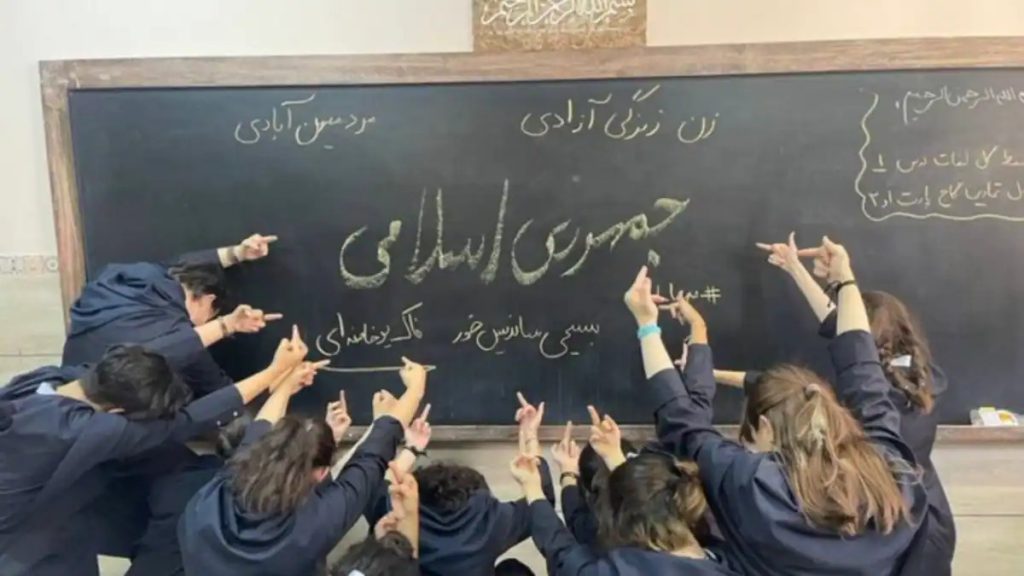 Ahmad Mahmoudzadeh, head of the Non-governmental Schools and Centers Organization, has said that language learning books that are not compatible with "our customs and culture" will be discarded.
In his interview with ILNA news agency, Mahmoudzadeh said that in line with Iranian Supreme Leader Ali Khamenei's remarks, his organization is going to call for creating content for books used in language schools, stating that Khamenei has criticized the contents of the coursebooks.
In 2016, Khamenei had criticized "the insistence on the exclusive promotion of the English language" in Iran and called it unhealthy.
In the meantime, following the death of Mahsa Amini in the custody of the so-called morality police in Iran, many schoolchildren took part in nationwide protests against the Iranian government.
From the early days after the 1979 revolution, the Iranian leadership focused on brainwashing children and teens, taking steps to bring schoolchildren in line with its political and ideological goals. These goals were in the form of different plans and programs, including launching the Student Basij Organization, changing the contents of coursebooks, sending seminary students to schools for inculcating the government's ideology in children, and vetting teachers.
The Iranian establishment had taken it for granted that at least half of its plans and policies for training "soldiers for the Islamic civilization" had come to fruition, however, the recent nationwide protests turned the tables. Thousands of students have joined the popular protests and have held assemblies, ripped off images of Khamenei and Khomeini – the founder of the "Islamic Republic" – from their coursebooks, and schoolgirls tossed their headscarves into the air in protest against forced hijab.
Now, it seems that frustrated officials are not going to spare any efforts to indoctrinate the minds and souls of Iranian children – this time in the form of tougher vetting of teachers, increasing the presence of seminary students in schools, and even changing the contents of coursebooks used in language schools.