Serious Threats To Trade With Neighboring Countries
The editorial of Jahan Sanat urges that Iran needs to have sustainable trade relations with neighboring countries and must do all in its power to de-escalate tensions which have been on the rise in recent weeks.
Without trade with other countries, Iran's economy is breathing with difficulty. For two years, Iran's trade and oil exports have suffered greatly and its outcomes can be easily seen in its economy: the big budget deficit, skyrocketing inflation, citizens losing their purchasing power are clear signs indicating that Iran's oil revenue is blocked.
Iran's new President Ebrahim Raisi, in his talks before and after his inauguration, has underscored the importance of trade with neighboring countries, calling for an increase in trade and commerce with neighboring countries to alleviate the impact of sanctions. But in less than two months since the start of his presidency, we can see the escalation of tensions on Iran's borders with neighboring countries.
Trade with Afghanistan is more or less going on, but trade with Iraq, Turkey, Armenia and Azerbaijan are now facing serious threats. If Iran cannot find diplomatic solutions for resolving its issues with its neighboring countries and put an end to the escalation of tensions in the region, the existing trade will also be lost.
We must not forget that the level of Iran's trade with Iraqi Kurdistan is high, and tensions with it may cause Iraq to react, while the continuation of tensions with Azerbaijan might create difficulties in Iran's trade with Turkey.
Right now, Iran is not appealing to foreign investors, while Asian, European and American companies are not interested in doing business with Iran. If, for any reason, Iran's political risk increases due to the continuation of tensions with neighboring countries, the risk of trading with Iran will increase, worsening the already terrible situation.
As such, Iran might be forced to rely more on China economically and on Russia politically. Everybody knows how Russia takes advantage of Iran's weaknesses, while China does not have a brilliant record of economic relations with Iran. Trade with neighboring countries, the importance of which has been repeatedly underlined by the president and his colleagues, is now facing a serious threat. Diplomatic skills must be fully used to deal with this dangerous situation.
Danger Is Looming Over Iran's Economy
The editorial of Tejarat penned by Majidreza Hariri, head of the Iran-China Chamber of Commerce, underscores that any shock to Iran's economy, including making changes to the forex rate, might have irreparable repercussions for the Iranian economy and society.
While all economic experts and actors have reached the conclusion that allocating the forex at the lower government rate (the so-called government forex in the Iranian economy) is harmful for the country, it must be fully understood that any new shock to the country's economy will result in an increase in inflation. If inflation is not contained, it poses a great danger to Iran's economy.
First off, the inflationary conditions in Iran's economy must be assessed. In recent years, there has always been double-digit inflation in the country and it has now reached its highest. Some assessments show that if the current situation continues, the inflation rate in Iran might reach 60 precent, which is a dangerous level for the country's economy.
Under these circumstances, any decisions made by public bodies which result in a new shock to the economy must be prevented as it is highly dangerous. This is true of making any changes in the rate of government forex as well.
Although many economic experts talk of eliminating government forex, the way it is calculated, as well as the replacement plans to support the people, is very important so that Iran's economy does not experience further shocks.
The experiences of countries like Venezuela clearly show how dangerous unbridled inflation can be. If such a thing happens in Iran, the economy will collapse and the pressure on the people might result in social harm and instability.
Azerbaijan Is Playing With Fire
The editorial of Arman Melli mulls over the recent issues between Iran and certain neighboring countries, and the threats that if these issues are not peacefully and diplomatically resolved, there are certain mechanisms which can be used to create changes in these countries.
The recent move by Azerbaijan, Turkey and Israel to hold a joint military drill near Iran's northwest borders shows that Azerbaijan is seeking to bring Israel into the region of the Caucasus and the Caspian Sea.
After the war between Azerbaijan and Armenia and the relative victory of Baku in Karabakh, Azerbaijan's President Ilham Aliyev tried to take advantage of this victory and portray himself as a regional hero among Azeris and the Turkish-speaking population. So, Azerbaijan and Aliyev himself are after creating a unified front to expand influence in the region of the Caucasus, Central Asia and the Caspian Sea.
Aliyev's recent interview with Turkey's Anadolu Agency in which he made unreasonable accusations against Iran, exposing his lack of historical knowledge about the region, must know that Azerbaijan was once part of Iran's land.
What is more, Turkey's President Recep Tayyip Erdogan's support for Aliyev's aggressive policies showed that Turkey is chasing the dream of reconstructing a new Ottoman empire, which is why Turkey and Azerbaijan have brought Israel to the region to inflict damage on Iranian borders.
On the other hand, to confront and isolate Iran, Israel seeks to increase its security and military presence in the countries surrounding Iran so that it can create instability within Iran. Israel's strategy is to surround Iran from Erbil in Iraqi Kurdistan to the Gulf and the Caucasus region. As such, Israel is seeking to create instability within Iran by getting closer to Iran's borders.
Iran is trying to peacefully confront these provocative measures through diplomatic moves, but once these moves prove to be of no use, it has the mechanism for countering the aggressive measures of Turkey and Azerbaijan.
Most of Azerbaijan's people oppose Aliyev's policies against Iran, and Iran enjoys great influence among them. If Aliyev continues his destructive policies against Iran, Azerbaijan's people will rise against Aliyev's regime and will overthrow him. Turkey too is seriously vulnerable. There are 15 million Shiites and 20 million Kurds in Turkey who strongly favor Iran.
IAEA Is the West's Leverage to Bring Iran Back to the Negotiating Table
The editorial of Setareh Sobh focuses on the recent disputes between Iran and the International Atomic Energy Agency (IAEA) over the right to inspect certain nuclear facilities in Iran, seeing it as Western countries' leverage to make Iran go back to the nuclear talks in Vienna.
The recent escalation of tensions between Iran and the IAEA is because Iran is delaying its return to the negotiating table. The tension is due to the pressure of Western countries on Iran over delaying the nuclear talks.
Prior to this, there were many differences and even disputes between Iran and the IAEA. The role of the IAEA in the upcoming nuclear talks, as well as how these disputes can impact the Vienna talks, remains to be seen.
Such pressure, however, is from Western countries to bring Iran back to the nuclear talks. The truth is that even when the talks were smoothly underway, there were tensions between Iran and the IAEA. But they were trying to ignore these differences and not allow them to impact the negotiations.
It has been three months since Iran postponed the nuclear talks and Western countries are making threats against Iran to force it to go back to these talks. During the six rounds of negotiations which Iran's previous government had with the Western countries, there were disagreements between Iran and the nuclear agency. But both sides tried not to allow these differences to have an adverse effect on the nuclear talks.
Even during the months which ended in the signing of the nuclear deal in 2015, there were numerous issues between Iran and the IAEA. Both sides, however, tried to work out their differences, thus not allowing them to impact the ongoing negotiations.
Meanwhile, whenever the nuclear talks have not come to fruition or have faced challenges, the Western countries have tried to use the IAEA as a leverage for pressuring Iran. It seems that under the current circumstances, the same thing is happening and the IAEA is used as a leverage to bring Iran back to the nuclear talks.
Iranian MP: In Abadan and Khorramshahr We Give Sewage Water to People to Drink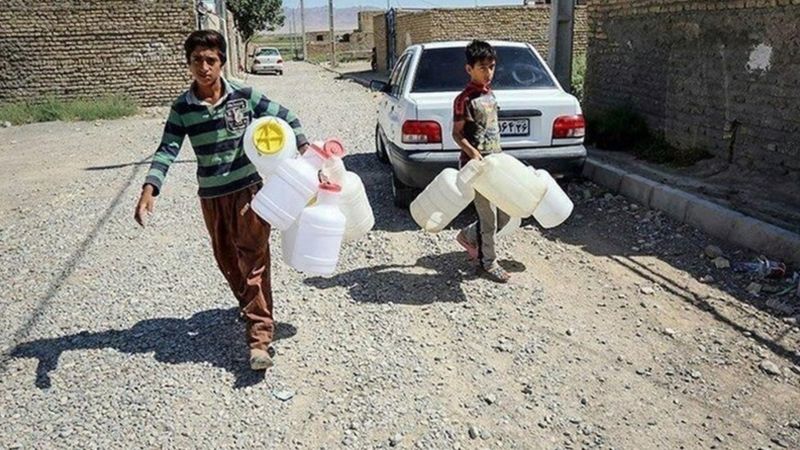 Khorramshahr MP Ahmad Leftehnejad said that in the cities of Abadan and Khorramshahr, the government is "giving people sewage water to drink."
In a meeting to review the issue of water and sewage in Khuzestan Province, Leftehnejad added that "the water that goes to Abadan and Khorramshahr is not water, it is sewage and in these cities we are giving sewage water to people."
According to this MP, in Abadan and Khorramshahr, due to water quality, people are suffering from many diseases and skin problems.
Calling for an increase in the share of Abadan and Khorramshahr in water development plans, Leftehnejad urged that "there is no such thing as development of water plans there," adding that over the past 32 years there has been no plan for resolving the water issue in these cities.
The Khorramshahr MP added that the situation of water in Abadan and Khorramshahr is not good, and people need help regarding access to clean water and agricultural issues.
Last summer, there were widespread protests in Khuzestan Province over the shortage of drinking water and the lack of water for agricultural purposes. These protests started first in the city of Ahvaz then spread to other cities of Khuzestan, while protesters chanted slogans against the Iranian government.
According to Amnesty International, during these protests, security forces opened fire on the protesters, killing at least eight people.
These protesters then spread from Khuzestan to other provinces, and people held protests in support of the demands of Khuzestan's protesters.
Iranian Supreme Leader Ali Khamenei later said that Khuzestan's people showed that they were upset about water, but they could not be criticized for this as water is not a small issue, particularly because of the hot weather in Khuzestan. But he did not say anything about security forces opening fire on peaceful protesters.
The Souvenir of Arbaeen Pilgrims, Transmitting Coronavirus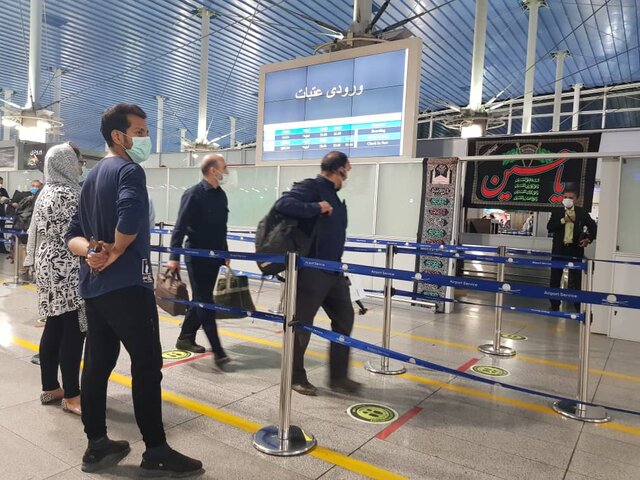 The Head of the Arbaeen Health Committee Peyman Saberian announced that during Arbaeen more 395,000 Iranian pilgrims visited Iraq. He added that about 83,000 pilgrims had rapid coronavirus tests with 258 testing positive, and 7,000 people were fully tested for coronavirus with 23 positive cases.
The Iranian Republic has always used the Arbaeen ceremony, which is held annually 40 days after Ashura – the day when the third Shiite Imam (Hussein bin Ali) was martyred – as a "show of power" in the world, and that is why it has always wanted the maximum presence of pilgrims in this ceremony.
Earlier, it was announced that based on an agreement with the Iraqi government, only 60,000 Iranian pilgrims were allowed to take part in the Arbaeen ceremony this year. This number was dangerous as the vaccination program was not fully completed, but Iranian officials and religious institutes managed to pressure the Iraqi government to increase Iran's quota several fold.
The Iraqi government had announced that the pilgrims must have either proof of negative coronavirus tests or vaccination cards; and they must enter Iraq only through air borders. Meanwhile, the Iranian government asked Iraq to open the land borders for the return of Iranian pilgrims to make it less costly so that more pilgrims could participate in the Arbaeen ceremony.
The congestion of people at the borders and the lack of capacity for carrying out coronavirus tests upon the pilgrims' return was a challenge ignored by Iranian officials. It was first said that all pilgrims would be tested upon return, but later the Minister of Roads and Urban Development Roustam Ghassemi claimed that the Arbaeen pilgrims would be "optically tested." Later, Iranian Interior Minister Ahmad Vahidi said there is no such thing as optical testing and all pilgrims must be tested for coronavirus.
Despite this promise, many pilgrims returned to their cites without being tested for coronavirus. According to the governor of the city of Mehran, 51,000 Arbaeen pilgrims entered through Mehran's border in just one day without being tested for coronavirus.
The governor of Kerman Province expressed concerns about those who visited Iraq during Arbaeen, saying a significant number of them contracted coronavirus. He described the return of Arbaeen pilgrims to the country as "alarming" as it might result in another wave of coronavirus. Despite the Iraqi government banning international visitors, the Kerman governor confirmed that many crossed the Iran-Iraq border by land.
Embezzlements Tripled in Iran, Says Economic Security Police Chief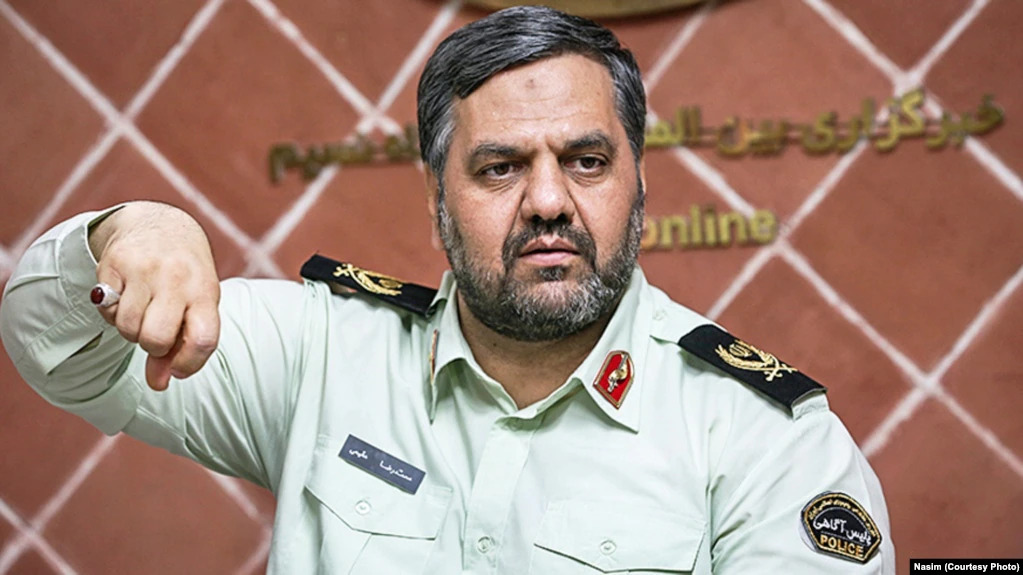 Mohammadreza Moghimi, economic security police chief, said that during the first six months of the Iranian year (starting March 21), the monetary value of embezzlements showed a 333 percent increase compared to the same period last year.
One of the reasons for this increase, according to Moghimi, is because this period coincided with the end of the previous government. He said that the number of embezzlement cases showed a 61 percent increase and the number of suspects a 94 percent increase.
He also added that the level of bribery saw an increase of 357 percent compared to last year. During this period, the number of cases of bribery increased by 19 percent and the number suspects by 28 percent.
Embezzlement and bribery have increased in Iran while the current President of Iran, Ebrahim Raisi, who was previously the head of the judiciary, claimed that fighting economic corruption was his main goal during his tenure as chief justice. In fact, his election campaign slogan was fighting financial corruption.
The new head of the judiciary Mohseni Eje'i also pledged during his inauguration ceremony that he will fight corruption and embezzlement. While he has made this claim, some of his family members and relatives have been reportedly involved in corruption cases in recent years.
In recent years, financial corruption cases have increased in Iran and the FATF has also backlisted Iran. In the meantime, Tehran has not been able to amend its laws and standards to meet FATF requirements and international standards on money laundering and financing terrorism.
Moreover, many suspects in financial corruption cases in Iran justify their activities in the name of helping the Iranian government in circumventing sanctions. Abbas Akhundi, former minister of roads and transportation in Rouhani's government, had said that the power in Iran represents those who benefit from the underground economy, smuggling and circumventing sanctions.
According to the latest statistics by Transparency International, Iran's rank has dropped once again, standing now at 149 among 180 countries regarding financial corruption.
Tehran's Civil Projects to Be Delegated to the IRGC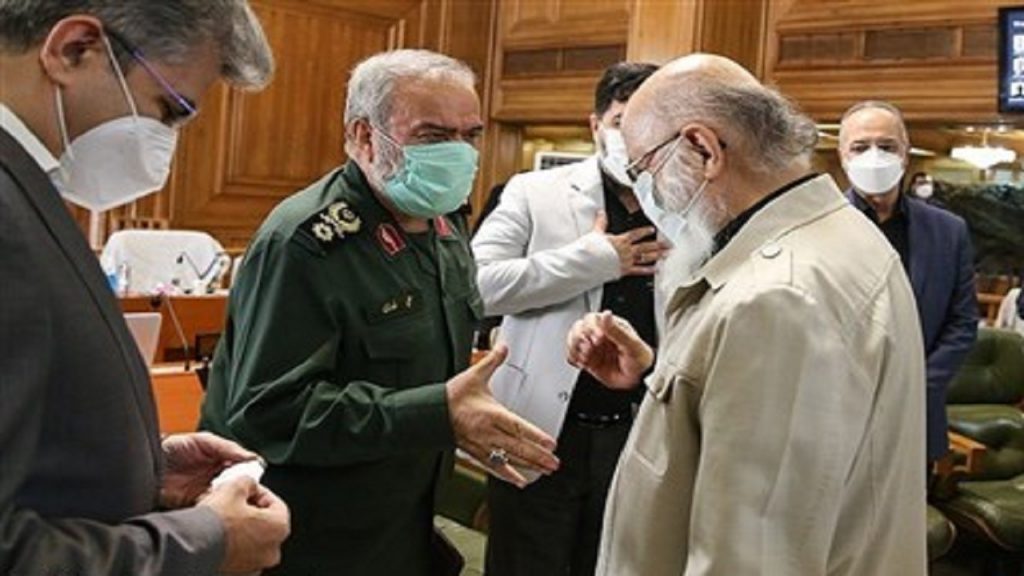 The chairman of Tehran City Council announced the delegation of civil projects in Tehran to the IRGC's Khatam al-Anbiya Headquarters.
Mehdi Chamran pointed to frequent collaborations between Tehran's city managements (including Tehran City Council and Tehran Municipality) with the IRGC, saying that urban management has always had close ties with the IRGC and Khatam al-Anbiya Headquarters in implementing mega-projects.
According to Chamran, given the capacity of Khatam al-Anbiya Headquarters in implementing projects and mega-projects, "Tehran Municipality tends to delegate these projects to the headquarters."
Earlier this year, Mohammad Javad Haghshenas, member of Tehran City Council, said that under the former mayor of Tehran, Mohammad Bagher Ghalibaf, secret contracts were signed with Khatam al-Anbiya Headquarters which were even bigger than the municipality's budget.
The IRGC has been involved in construction projects in the city of Tehran since the 1980s with the building of urban bridges. In the 1990s and 2000s, during Mahmoud Ahmadinejad and later Mohammad Bagher Ghalibaf's tenures, the IRGC had a monopoly over all major urban contracts for constructing highways, tunnels, metros, and city parks.
During Ghalibaf's tenure, because of widespread economic corruption, multiple lawsuits were filed, and last year, three individuals close to the IRGC were given fines and prison sentences.
Alireza Zakani, Tehran's new mayor, has stated that he will follow the "development process" which started under Ghalibaf.
The contracts have been largely delegated to the IRGC without due process and unilaterally. Allegations of illegality and corruption in these projects were so rife that another member of Tehran City Council, Mahmoud Mirlouhi, said that Khatam al-Anbiya Headquarters has agreed to pay 5,000 billion tomans to Tehran Municipality in reparation.
Most of the IRGC's contracts with Tehran Municipality are confidential, which means there is no way to objectively assess the level of corruption that takes place.