US Positive Signal Is not Enough
The editorial of Arman Melli states that even though there have been positive signals by American officials regarding the nuclear deal with Iran, that is not enough, and they should do more by lifting sanctions.
We cannot predict the exact outcomes of many decisions. When we make a decision, it is based on our own arguments. How the other side reacts is not predictable. Whoever says he would act in a certain way and it would have a very clear-cut outcome, he is acting unwisely.
The Parliament's decision about the nuclear deal seems to be right. When the supreme leader says that they should first fulfil their commitments then we will take our steps, that too seems to be right. What the outcome of the Parliament's decision will be is not clear. We cannot foresee if this decision will be necessarily good for the country.
Measures and words of some American officials regarding Iran are positive signals, but that is not enough. The signals are positive, but it is not clear what is behind these signals. Perhaps, as an outcome of these positive signals, they might ask for more negotiations and impose more commitments on Iran. That is not good. But if these people keep sending positive signals and act accordingly, that is good.
Furthermore, it must be added that gatherings like what took place in front of the Atomic Energy Organization of Iran (AEOI) to condemn the nuclear deal are not healthy. Some attacked the Saudi Arabian embassy, some attacked the British Embassy, and now some go to the AEOI. Such gatherings are planned and are not spontaneous.
If sessions are held regarding the nuclear deal, Iran will take part in them. If US representatives also participate in such sessions, it means recognizing the deal and Americans must return to the conditions when new sanctions were not imposed on Iran.
Warning! Social Damage in Upcoming Year
The editorial of Arman Melli, written by the head of Iran's Social Workers Society, cautions that social damage is significantly on the rise and officials must be held accountable for this.
One of the issues that has made people and officials concerned over the last two decades is the spread of different kinds of social damage. There has been no decrease in indicators of social damage in the past decades, while more and more women have become involved in socially harmful activities and crimes.
The age of those exposed to social damage has decreased, while the family as a unit doesn't have its previous stability. Industrial narcotic drugs are increasingly used by people from different age groups and by both men and women. There is no mechanism for dealing with the harm caused by cyberspace and these harmful activities are increasing day by day. Alcohol consumption, the level of violence, and moral corruption in society are among the top priorities in the field of social damage.
All these indicators are worrying. And whether we like it or not, social damage has targeted the country's capital including human resources, human capital, social capital, and cultural capital.
When the supreme leader declares that whoever loves Iran must work in this field, it shows that the country is not in good condition with respect to social damage. All those who are making unwise, ineffective decisions in this regard are to be blamed and must be held accountable one day.
Social damage is spreading across society – not gradually, but very rapidly, threatening public, social, and national security. What is more, when the country's economy is suffering gravely, the outcome is poverty which necessarily increases the level of crimes and social damage.
Mr. Rouhani, the Ball Is in Your Court for Negotiations and Lifting Sanctions!
The editorial of Setareh Sobh, addressed to Iranian President Hassan Rouhani, calls for his decisive action to enter negotiations with America, so that the severe US sanctions are lifted against Iran.
On November 3, the American people voted to remove Donald Trump from office, and an opportunity for diplomacy with Iran was created. Of course, this opportunity has had tough opponents in America, the region and in Iran. Joe Biden, nevertheless, has been ready to pay the price for it.
These are green lights for starting negotiations and compromising with Tehran: Biden announcing his country's policy for returning to the nuclear deal, a policy of interaction instead of Trump's aggressive policy, sending a letter to the UN Security Council revoking the US call for preparing the ground for returning to UN sanctions, easing restrictions on Iranian diplomats' movements in New York, appointing Robert Malley as envoy for Iran, delisting the Yemeni Houthis as a terrorist group, etc.
Now the question is: will these opportunities for lifting sanctions and resolving differences between Tehran and Washington be lost? Or will they be used to open the window to diplomacy and to lift the sanctions, bringing Iran back into the international economy and global trade?
Iran's so-called "revolutionary" lawmakers have set a deadline for the country to exit the NPT and to stop snap nuclear inspections by the IAEA, thinking that they might intimidate America and Europe to lift sanctions. The outcome of the Parliament's nuclear ratification was that France, Britain and Germany issued a statement threatening that if Iran implements its Parliament's ratifications, they will trigger the snapback mechanism against it and will re-impose the UN Security Council's sanctions against Iran.
Rouhani, who gained people's votes twice, must now act and shouldn't be afraid of his opponents. If he goes back to the negotiating table and people feel the difference, they will back him again. He must enter negotiations and defend people's rights.
If he is scared of his opponents, he must call for a referendum, letting people say if they agree with the "hardliners'" policies with regard to America or want to reach agreement with it. If this opportunity is lost, Iran once again will be subject to Chapter VII of the United Nations Charter and will remain under tough sanctions.
Isn't Rouhani Going to Need People's Votes Once Again?
The editorial of Aftab Yazd addresses Iranian President Hassan Rouhani's decision to promote Khuzestan's governor to the head of the National Standard Organization, calling it a bad move by the government because of the governor's very poor performance in his province.
Rouhani and his supporters hold that if Donald Trump hadn't won the US election and Hillary Clinton had taken office in the White House, things would have been very different for Iran: the nuclear deal would have remained in place, the country's economy wouldn't have deteriorated so much, people's livelihoods wouldn't have been so adversely affected.
But there is one point that we must keep in mind with regard to different governments in Iran: the structure of power is set up in such a way that the head of the government is not in possession of all power and there are restrictions. Moreover, we must keep in mind that all presidents have been elected from within this political system and know their own restrictions. So, it makes it difficult for people and observers to accept it when the president says, "we wanted to, but they didn't allow it."
Having said that, we can see that the government's moves are still questionable. For example, the government promoted Khuzestan's governor to the head of the National Standard Organization. No one can say that Hassan Rouhani was under pressure to promote this incompetent governor. It was flat-out wrong.
It is still not clear why the Iranian president has made this decision. His chief of staff Mahmoud Vaezi made some horrible justifications in this regard: "it is not right to discard a governor for one particular case."
Normally, Iranian presidents wouldn't give up politics and power after their second term is over; after a few years, they come back to gain power again. Hassan Rouhani will not be an exception. So, it is better for him and his friends not to damage their own image by making such appointments. Even if we accept that the president's hands are tied regarding foreign policy and some domestic policies, he can still act according to people's wishes and fire those in his government who have performed poorly.
Rouhani might need people's votes once again. How is he going to justify such decisions and appointments? He can no longer say, "I wasn't aware!"
Khamenei Introduces a New Level for Iran's Uranium Enrichment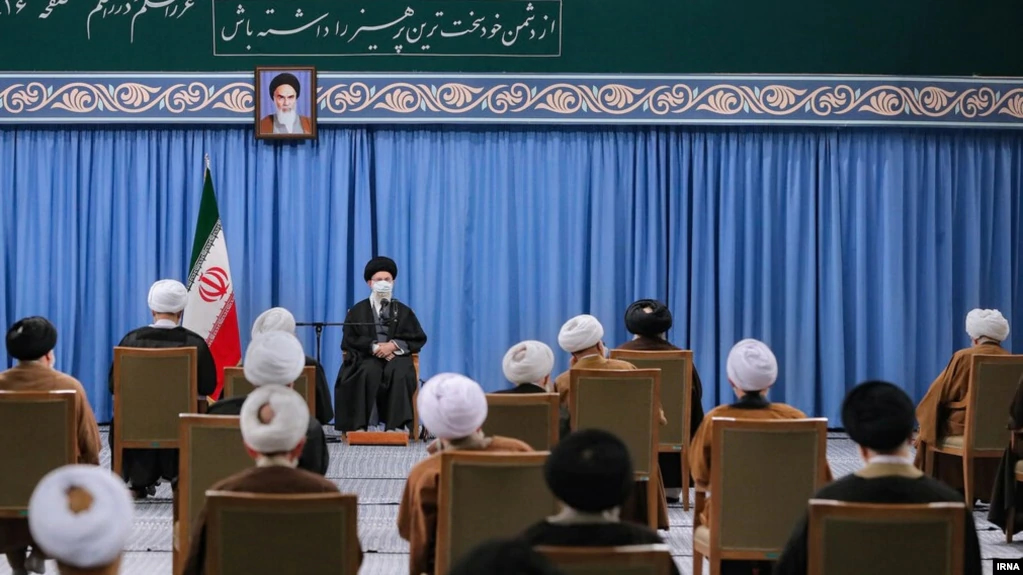 Iran's Supreme Leader Ali Khamenei has issued a new threat regarding the country's nuclear program to the world: enriching uranium up to 60 percent.
"We might enrich uranium even up to 60 percent for propelling the nuclear program or other activities," he said in a meeting with the Expediency Council members. Khamenei pointed out that acquiring nuclear capabilities is in accordance with the country's needs, "therefore, the enrichment level is not going to be 20 percent but as much as necessary."
The supreme leader also referred to the JCPOA, saying "of course, a multi-year agreement was made, and we will adhere to it for the same number of years if they do so too." He continued, however, that western countries "know well that we are not after nuclear weapons." Khamenei also asserted that Iran would not back down from its "reasonable positions" concerning the nuclear issue.
On a different note, Khamenei then turned to recent disagreements between Rouhani's government and the Parliament over the nuclear program, highlighting the necessity of solidarity within the establishment. He urged the Parliament and government to resolve their disagreement instead of either setting it aside or aggravating it, because then there would be two different voices about the country's nuclear program.
Following his words, the Parliament immediately retreated from its former position on cancelling the recent three-month agreement between Iran and the IAEA. Furthermore, Parliament Speaker Mohammad Bagher Ghalibaf said he would set up a dispute resolution commission – headed by the Supreme National Security Council in coordination with related government institutions – to review disputes in this regard.
On February 22, Iran's Parliament had called on the judiciary to cancel the aforementioned agreement between the AEOI and the IAEA by filing a complaint against Hassan Rouhani's government.
A Jailed Dervish Dies in Custody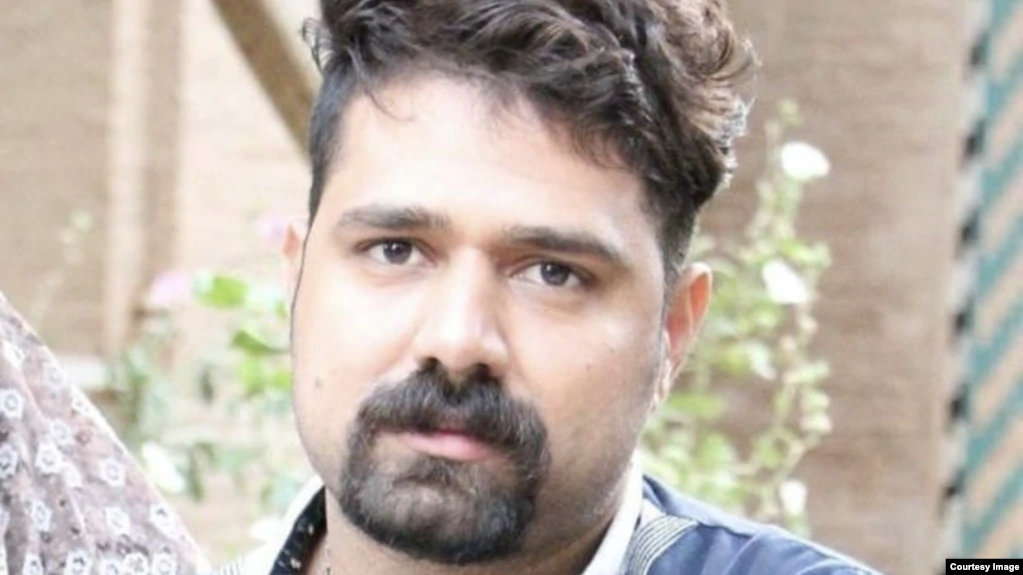 Another prisoner of conscience lost his life in Tehran amid uncertainties about the actual cause of his death and the exact date. Behnam Mahjoubi, a member of the Gonabadi Sufi Order, had been behind bars since the winter of 2017. He was 33 years old at the time of his death.
This jailed dervish was transferred to hospital after his physical conditions deteriorated in Tehran's Evin prison last week. An informed source told Iran International at the time that Evin prison officials – by their "deliberate" refusal to send Mahjoubi to hospital immediately – put his life at risk. According to this source, he had suffered two nervous breakdowns in a short period of time.
Mahjoubi's relatives said he had actually died on February 16 while officials announced his death on February 21. Due to mounting criticism about the carelessness towards Mahjoubi's health conditions, his treatment process was monitored by physicians who had been approved by Iran's security institutions. The Mahjoubi family's trusted physician, however, was not allowed to be present during this process. Moreover, Mahjoubi's mother said his hands and feet were chained to the hospital bed.
While in prison, Mahjoubi had sent an audio file in which he explained how he had been tortured during his interrogations.
Meanwhile, Tehran Prisons Organization claimed Mahjoubi had been taken to hospital because of "poisoning after his arbitrary use of medications." This organization had announced last week that he was poisoned due to "medication overdose."
Behnam Mahjoubi was arrested during the security forces' attack on an assembly of Gonabadi Sufi Order dervishes in Tehran in February 2017. "Assembly and collusion against the country's national security by holding an illegal assembly" was the charge brought against him by Tehran's Revolutionary Court.
Iran Closes Border With Iraq After Coronavirus Surge in Khuzestan Province
Interior Minister Abdolreza Rahmani Fazli announced that Iran's borders with Iraq will be closed in order to control coronavirus in the southern province of Khuzestan. Rahmani Fazli also asked the "scholars, clerics and media" in Khuzestan to prepare society for observing health protocols. This announcement came after the Khuzestan governor noted that the new coronavirus variant might have entered Iran from Iraq.
Meanwhile, the Khoramshahr governor declared that the entry of Iraqi citizens from the Shalamcheh border crossing into Iran would be banned as of February 20; however, the commercial terminal of this city will still remain open.
At least 11 cities in Khuzestan, including Abadan, Ahvaz, Mahshahr, Khoramshahr, Dezfoul, Dasht Azadegan, Ramhormoz, Shadgan, Shoushtar, Karoun and Hoveizeh are currently red zones. According to the Health Ministry, cities which have 10 hospitalized patients per 100,000 people are considered red cities.
The dean of Abadan University of Medical Sciences recently criticized people's refusal to observe health protocols in Khuzestan, saying fewer than 40 percent of them wear masks and many do not care about social distancing.
Coronavirus has sent nearly 60,000 people to their deaths with more than 1.5 million infected in Iran, according to the latest official statistics. Health Ministry spokeswoman Sima Lari recently stated that the COVID-19 death toll has reached 59,409. She also noted that the total number of coronavirus patients in this country reached 1,566,810 to date, adding that 3,677 of them are in critical condition at present.
The coronavirus death toll has had a renewed surge during the past week in Iran, with the highest number of hospitalizations in Khuzestan and Mazandaran provinces and the highest number of deaths in the northern provinces of Mazandaran and Gilan, according to the country's Health Ministry.
$100 billion Capital Flight From Iran in Only Two Years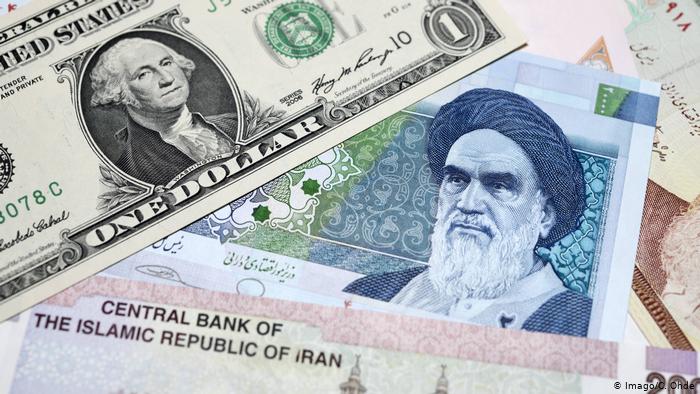 Due to sanctions, economic problems, and public dissatisfaction, Iranians have purchased houses and properties in Turkey, the UAE and Georgia. It is said that in only two years, about $100 billion worth of capital has exited Iran.
Purchasing property equals getting citizenship; that is the policy adopted by neighboring countries including Turkey to attract Iranians' wandering capital.
According to the head of Tehran's Chamber of Commerce, Massoud Khanssari, $100 billion worth of capital has exited Iran in two years. It is said that the major part of this money is spent on purchasing properties in neighboring countries, particularly Turkey, the UAE and Georgia.
Citing government statistics, Khanssari said that the level of investment in Iran has had a negative growth, while there has been an increase in capital flight from Iran.
With the rise in the price of the dollar in recent years, as well as the debilitating US sanctions against Iran's economy, capital flight from Iran has accelerated. And neighboring countries like Turkey, the UAE and Georgia have acquired a bigger share of Iranian capital.
According to official statistics, from 2017 to 2019, about 1,500 properties in Turkey have been registered to Iranians. In Turkey, 5 percent of real estate is purchased by foreign customers in which Iranians are on top of the list. Last year, the process of purchasing property for Iranians in Turkey even accelerated.
According to the head of Tehran's Chamber of Commerce, in the first nine months of 2020, Iranians acquired about 7,000 apartments and houses in Turkey.
The same statistics show that in less than four years, Iranians have started more than 2,700 companies in Turkey and bought more than 13,000 houses and apartments there.