The Impact of the Dollar on Negative Economic Growth and Poverty in Society
The editorial by Setareh Sobh explains how the soaring price of the dollar has adversely impacted Iran's economy and society.
The Central Bank of Iran announced economic indices for the first three months of the Iranian year (starting March 21), in which economic growth with oil revenues was negative 2.8 percent and without oil revenues was negative 6 percent.
The outbreak of the coronavirus, as a result of which the price of oil dropped significantly in global markets, has had a negative impact on the global economy. But in Iran, the impact of the coronavirus was added to the issue of US sanctions, which resulted in Iran's registering negative economic growth this year.
The negative growth of the country's economy simply means that Iran's economy has shrunk, and people have become poorer. To realize what this means, we can take a look at prices three years ago before there was a leap in the foreign currency rate. Compared to three years ago, the price of the dollar has witnessed an eightfold increase, the price of the gold coin has increased 18 times, and prices in the housing and automobile markets have gone up eight to 10 times.
Meanwhile, salaries have increased twofold on average during the past three years. In other words, people's income for purchasing goods has dropped to one third compared to three years ago. Now if we compare incomes with household expenses, we see that individuals' budgets have shrunk by 40 percent, while their purchasing power has become less than half of what it used to be.
According to the Iranian economic minister, Iran's economy is now based on the dollar and the prices of all foreign and domestic goods are calculated based on the dollar's daily price. This means that the cost of production of goods and services goes up, while many goods are eliminated from households' consumption baskets. As a result, many workers will lose their jobs and income, which in turn will increase the unemployment rate.
A look at different statistics shows how tough economic conditions have created social problems: the rate of marriage has declined, while the rate of divorce has gone up; the consumption of narcotic drugs has increased, while the age of addiction has decreased.
All in all, one can say that the soaring price of the dollar has deepened poverty in society.
The Government Cannot Confront Problems and Crises by Itself
The editorial by Setareh Sobh argues that the economic problems that Iran is facing now are so deeply rooted that the Iranian government cannot resolve them by itself. All three branches must come together to confront these issues.
US sanctions and structural problems in the economy have created a complicated situation in the country. As a result of structural problems, recession and inflation have become inherent parts of the country's economy and cannot be resolved by changing governments and current policies.
Today, poverty has become a sensitive issue, while rising unemployment and uncontainable inflation keep widening the gap between social classes more than anything else. If we look at society, we can see inequality everywhere.
The other issue that must not be ignored is the US sanctions that have created huge obstacles for foreign investment in the county, thus hindering development. There was a time when some criticized Iran's economy for relying on a single product – that is, oil. But today, as a result of sanctions, even that single product is not enough to meet the country's requirements.
Certain measures must be considered for resolving the country's economic problems. For that, it is necessary to mobilize all three branches, as the government is not capable of resolving these issues by itself. If the expectation is for the government to confront all sanctions and structural problems by itself, no solution will be found. That is why the legislative and judicial branches must stand by the government to confront these challenges.
Some problems can be resolved through economic management, but some problems are related to foreign policy. The authorities must realize that interactions in foreign policy are a significant factor in resolving the country's problems. It seems that despite the efforts by Rouhani's government, other branches have not paid enough attention to this issue.
Economic Diplomacy Missing in Hard Times
The editorial of Tejarat written by lawmaker Farhad Bashiri urges that the Iranian Foreign Ministry must play an active role in establishing economic relations with the world, particularly neighboring countries.
If we accept that there has been widespread hostility towards Iran and today the method of war has changed from military to economic, then we must believe that all government institutions and organizations – regionally and domestically – must have a special agenda.
No entity should be an exception in this regard. But the Foreign Ministry is one of those entities that believes it should only play its role in foreign policy. This is despite the fact that for years there has been emphasis on the issue of economic diplomacy in this ministry so that the republic can foster special economic relations with other countries.
The Foreign Ministry itself can decide on how it can be influential in this regard, but the necessity of developing and expanding economic relations with neighboring countries has become more obvious than ever. Iran is not in good economic condition so the diplomatic apparatus must make its economic branch more active, but they have not been able to do so.
Today, the country will not benefit from becoming isolated as the world is a place for interaction and transaction. Therefore, Iran can build economic relationships with all countries, except for those that are forbidden.
When we do not fully cooperate with the world, particularly neighboring countries, it means that we are ignoring the possibility of trading with neighboring countries that share common cultural denominators with us. As Iran is under economic pressure and sanctions, regional currencies can be used for trading with these countries. These are opportunities that the economic deputy of the Foreign Ministry must focus on.
A Very Complicated Situation
The editorial by Aftab Yazd urges that unlike what some Iranian officials think, the election of Joe Biden as the next US president will create a complicated situation for the Iran-US relationship.
After Biden's victory in the US presidential election, there has been a great deal of analysis and appraisal concerning the repercussions and outcomes for Iran. Because of the Trump administration's maximum pressure strategy and Biden's overall disagreement with his policies, some hold that the presence of a new president in the White House will mean a significant change in policy towards Tehran.
This approach, however, seems reductionist. First, it must be noted that Obama's nuclear deal with Iran is no longer accepted in America. With the election of Joe Biden, even the Europeans' policies will be closer to Washington and will call for a renegotiation of the nuclear deal with Iran.
The fact that some say America should pay compensation for sanctions or that the Iranian president says Iran should not miss this opportunity shows how simplistic their analysis of the situation is. We are in a very complicated situation in which all political issues are intertwined.
The disagreement is not just over the nuclear issue or how the sanctions should be lifted. It is rather over various issues which the American side – be it Trump or Biden – will aim to resolve. One of the challenges will be over Iran's policy in the Middle East – an issue that was important for Trump's administration and will be of similar importance for Biden. Therefore, it is wrong to hope that Biden will take unilateral measures to alleviate the pressure on Iran but will not ask for any new concessions in return.
Within this context, one of the issues is releasing Iran's frozen money. If Iran and America do not reach a separate agreement, Iran's foreign currency revenues will not be accessible to Iran in countries like South Korea and Iraq. As such, the situation will be very complicated requiring that Tehran take special and timely measures in this regard. In other words, Iran must modify its strategies in order to decrease the pressure it faces.
Khamenei Indirectly Reacts to Biden's Victory: One Cannot Count on Their Words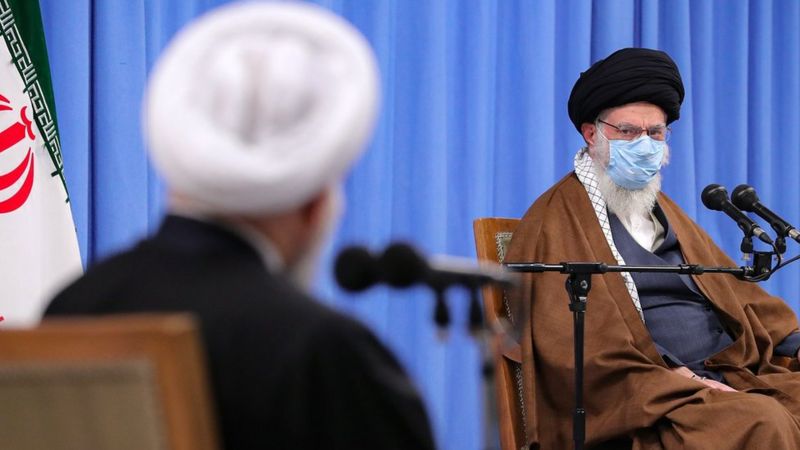 While some in Iran have high hopes that with the election of Joe Biden as US president the sanctions on Iran will be lifted, the Iranian supreme leader has slammed the European countries and the United States saying "we have experienced negotiation for lifting sanctions, but it wasn't fruitful."
Speaking during the meeting of the Supreme Economic Council, Khamenei strongly criticized the European countries for making remarks about Iran's missile program and indirectly referred to Joe Biden's victory in the US presidential election, urging that "one cannot count and make plans based on their words."
As for European countries criticizing Iran's missile program, Khamenei said, "it is none of your business." He added that Europeans "inappropriately interfere in regional issues" but say that the Iranian government "shouldn't interfere in the region."
Without mentioning anyone in particular, he said "some have placed high hopes in them" but "we must work as if there won't be any opening from the outside."
The Iranian supreme leader called the US sanctions "a bitter truth and a crime by America and its European partners against the Iranian nation," adding that "it has been years that this crime has been perpetrated against the Iranian nation, but during the past three years it has escalated."
Donald Trump, who is completing his last days in the White House, pulled out of the nuclear deal with Iran and implemented the maximum pressure policy which aimed at "changing Iran's behaviors in the region." European countries didn't back this policy.
US sanctions have been so effective that Iran's First Vice President Eshaq Jahangiri has said that Iran's currency revenues dropped from $100 billion to less than $8 billion last year. Currently, a part of Iran's financial resources is blocked in Iraq, South Korea and Japan, and these countries do not allow Iran to access its assets due to US sanctions.
Security Forces Raid Baha'i Homes; Anti-Bahaism: Manifestation of Shiite Systematic Discrimination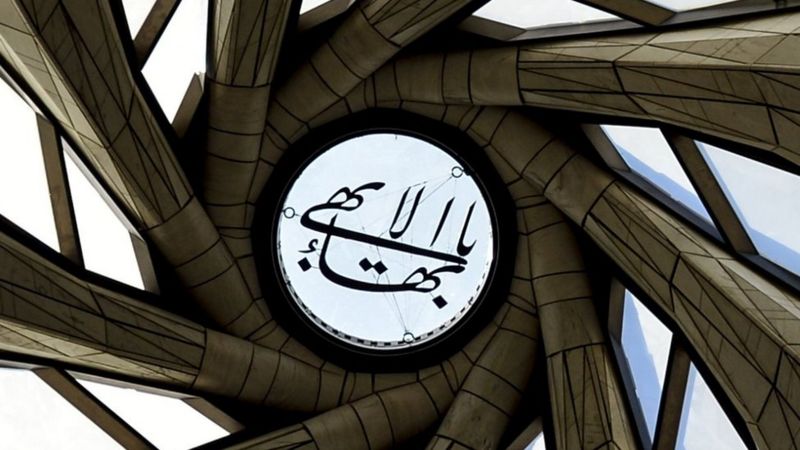 Iran's security forces simultaneously raided the homes of dozens of Baha'i citizens in Tehran, Karaj, Kerman, Esfahan and Mashhad during the early hours of November 22, confiscating their personal belongings such as computers and mobile phones as well as money. "Today they attacked in a coordinated operation a number of Baha'i homes. In the midst of the coronavirus crisis and Tehran's lockdown, they took away whatever money they found at those houses. Even bandits would not do such a thing," tweeted journalist Shiva Nazar Ahari.
Attacking Baha'i homes and closing their businesses is not something new in Iran. Nonetheless, this systematic attack was unprecedented in terms of the scale and extent in recent years, according to spokeswoman for the Baha'i International Community Simin Fahandej.
Although Iran's Baha'i community used to be the largest religious minority in the country with approximately 300,000 people before the revolution, they have been deprived of all their rights since Iran came to power. Since 1979, Baha'is have been falsely accused of espionage for Israel.
Iran's officials, due to pressure from the international community, claim that no Baha'i is punished merely for his beliefs. However, a number of violations of Baha'is' fundamental rights by the government include the following: arrest, torture, execution, confiscation of assets, destruction of cemeteries and sacred sites, dismissal from government jobs, employment discrimination, closure of shops, the denial of education at schools and universities, and denial of the right to register marriages.
Such a scale of state suppression is of course accompanied by ideological support and a rationale based on Shiite jurisprudence. The Iran's Constitution, adopted in 1979, only recognizes Judaism, Christianity and Zoroastrianism as minority religions alongside Islam as the official religion in Iran.
Race for 2021 Presidential Election: Principlists Call for a 'Hardline Government,' "Reformists" After Nominating Khomeini's Grandson; Former IRGC Sardar to Run for Presidency
The grandson of the founder of the republic Ayatollah Rouhollah Khomeini has been chosen by the Executives of Construction Party as their first candidate for Iran's upcoming presidential election in 2021.
This "reformist" party published a list this week announcing 19 candidates, including Foreign Minister Mohammad Javad Zarif, former MP Ali Motahari, former Parliament Speaker Ali Larijani, ICT Minister Mohammad Javad Azari Jahromi as well as two women, Masoumeh Ebtekar and Shahindokht Molaverdi, current and former VPs for women and family affairs.
However, a member of the party's central council said Hassan Khomeini is "definitely their first choice" for the presidency. Mahmoud Alizadeh Tabatabei added a number of principlists and Mahmoud Ahmadinejad's supporters have already started to criticize Hassan Khomeini.
Meanwhile, Mohammad Javad Ali Akbari, head of the Policymaking Council for Friday Prayers Imams, published a controversial tweet recently encouraging the "establishment of a young hardline government."
"The 2021 elections will be a turning point in the history of Iran and the Islamic world; the grounds for establishing a young hardline government is being prepared," he tweeted.
Iran's Supreme Leader Ali Khamenei has proposed "a young hardline government" in the past two years. Khamenei stated that if such a government comes to power, Iran's current problems will be solved. Judiciary Chief Ebrahim Raisi and Parliament Speaker Mohammad Bagher Ghalibaf are among the potential candidates for such a government.
Meanwhile, Hossein Dehghan, military adviser to Ali Khamenei and a security-IRGC figure, announced his candidacy for the presidential election. In Hassan Rouhani's first government, Dehghan was minister of defense.
Parliament Research Center: Actual Unemployment Rate Is Two Times Higher Than Government Stats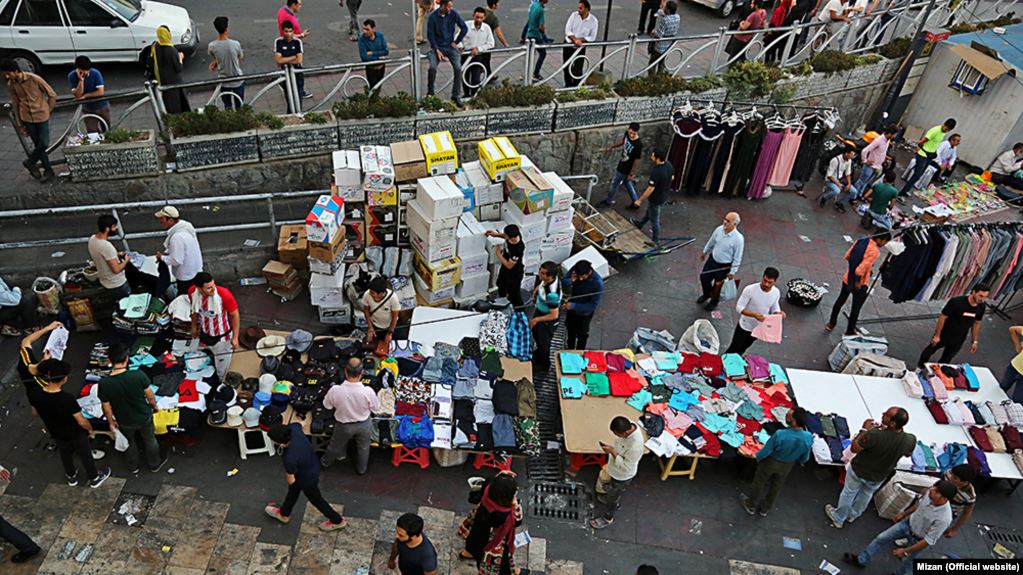 Parliament's Research Center has published a report stating that the unemployment rate of 9.8 percent for spring 2020 – announced by Hassan Rouhani's government – is not correct. This report states that Iran's actual unemployment rate was 24 percent at the time; namely, 2.5 times higher than the official announcement. This report emphasizes that the government's unemployment rate is a "totally misleading indicator" for analyzing the effects of the coronavirus outbreak on the labor market. The Parliament report, entitled "Analysis of Job Market Indicators for Spring 2020," states that as the number of unemployed people had increased considerably at the time, any improvement in related indicators cannot signify an improvement in the job market.
Iran's Statistical Center had previously announced that although the country experienced a loss of nearly 1.5 million jobs, its unemployment rate had decreased by 1.1 percent, reaching 9.8 percent. This report also stated that a massive number of job seekers gave up looking for a job because they failed to find one. To calculate the unemployment rate, the number of unemployed individuals who are looking for a job should also be considered. Having said that, the Parliament's Research Center argues that when the number of those individuals is added to the statistics, Iran's actual unemployment rate reaches 24 percent. According to this report, those working in Iran are mostly self-employed and the coronavirus outbreak has led to a rise in the number of unemployed people.
Government officials have presented numerous reports on the consequences of the coronavirus crisis on the job market – the most recent of which was presented by Deputy Minister of Cooperatives, Labor and Social Welfare Issa Mansouri. He said that from the beginning of the coronavirus outbreak through October 2020, 6 million people have suffered from job-related economic losses and 1.5 million people lost their jobs.