Obstacles and Requirements for Economic Prosperity
The editorial of Mardomsalari underscores that without a change in Iran's foreign policy and the lifting of US sanctions, it is impossible to achieve economic growth and prosperity in Iran.
Currently, the industrial sector is facing numerous hurdles including labor laws, high interest rates, a scarcity of liquidity, the absence of modern equipment, a lack of access to latest technologies and a lack of expertise, etc. These problems and issues have created obstacles for local industry.
Amid all these problems, however, the most important issue facing domestic industry is US sanctions. Although many Iranian officials have claimed that the sanctions have not been effective, the truth is that US sanctions have been very effective and have derailed local industry.
The solution to overcome this problem is for Iran to change its foreign policy approach. We cannot expect to have economic prosperity without having interactions with the world. That is not possible. If we want to have real economic prosperity, we must study the economies of successful countries and pay attention to all aspects of their progress. No country has been able to have prosperity without interacting with the world.
To achieve economic growth, economic and political policies must be coordinated. Iran must have friendly, yet strong and productive relations with other countries. Today, Iran claims to have friendly relations with Iraq, yet we can see that the two countries' policies are not coordinated, and, in many cases, Iraq's views are not in line with Iran's.
Iran must be able to increase the number of countries that it can count on as allies. As a matter of fact, the countries that are politically friends of Iran are not necessarily its economic friends. Although Iran needs to develop its economy, it is facing problems in this respect.
So, Iran must recalibrate its relations with other countries, which requires changing its views towards other countries. Today, Iran has great resources for economic growth, and that is the only winning card which can open the doors to economic growth and prosperity. But Iran's current approaches will not end in the realization of these goals.
Today, sanctions have become a great obstacle facing the people, as well as an impediment to business and industry. If sanctions are lifted, a great obstacle will be overcome which will open the doors of growth and progress for all sectors in the country.
Government Should Create Hope and Wealth for People!
The editorial of Arman Melli, penned by former lawmaker Kamaloldin Pir-Moazen, urges that the Iranian authorities must fundamentally change their views about interaction and cooperation with neighboring countries and the world, so that they can solve people's problems and create hope and national wealth.
National prosperity and international relations are two important pillars for the country. So far, many opportunities have been lost, but by giving priority to national interests, rationality and prudence, Iran can take advantage of the few remaining opportunities to engage with the world and remedy the overwhelming problems facing the Iranian people.
The power of the Iranian establishment lies in public support; the inability to lift US sanctions, failing to create prosperity and deteriorating living standards have contributed to the widespread sense of hopelessness among Iranians.
So, those in power must change their minds and let the sun of justice and rationality shine in this land once more. There must be a fundamental change in the leadership's views about the world and neighboring countries, because in Islamic culture we are taught that three things are the most important for each nation: security, justice and abundance.
There are four things that Iran needs today: mutual trust in and out of the country, security, hope for the future and decent living standards for all. The establishment's social capital must be boosted.
All Iranians are suffering from the decrease in per capita income, inflation and price gouging. It is unbearable to see people suffer. Effective public participation, international cooperation and Iranian officials' bravery and competence are the solutions to saving the country.
Given the shared cultural and geographical traits between Iran and neighboring countries, it is necessary to prioritize using common resources including water, oil, gas and marine resources between Iran and these countries. The country's diplomatic apparatus must take full advantage of this situation by adopting proactive bilateral and multilateral diplomacy with other countries.
Foreign Currency Revenues Do Not Always Mean Economic Development
The editorial of Ebtekar points out that high foreign currency revenues do not necessarily bring about economic development, particularly if there is no proper planning and management.
Following World War II, the world had to face unprecedented challenges, and Germany and Japan were reduced to rubble. These two countries were left bankrupt with people dying of starvation, infrastructure was destroyed and people struggled with questions regarding national identity. Germany headed towards economic development, while Japan also took advantage of US aid to join the international economy. But it definitely was not merely dependence on the United States which transformed Germany and Japan into global economic powerhouses. It was the outcome of proper management, continuous efforts, unwavering discipline, a transparent bureaucracy, social discipline, work ethic and other factors.
As for Iran, during the ninth and 10th governments, the country gained over $700 billion of oil revenues. This is a good reminder that economic development does not just require foreign currency, although realizing it requires investment and money. There are other factors involved too.
Huge oil revenues did not result in economic development for the country due to flawed policy decisions and the absence of clear goals which burdened the government with debts to the Central Bank of Iran and created 35 percent inflation. In 2012, Iran faced negative economic growth of 7.6 percent, and the price of the dollar leapt from 1,000 to 3,500 tomans per dollar.
In the 11th and 12th governments, Iran's oil revenues surpassed $365 billion, though because of US sanctions, it had significantly reduced. But all in all, we can see that over a period of 16 years, the country generated more than $1,000 billion of oil revenues, yet to no avail regarding economic development and prosperity.
This amount of foreign currency could have saved the country from some of the problems that exist now, but because there was no proper planning or management of resources, it added to the problems and created uneven development in cities and villages.
The God-given gift of oil and natural gas must pave the way for balanced development in the country, but this policy cannot be pursued by selling crude oil just to pay for the country's current expenses and debts. To utilize this national capital, there must be domestic and foreign investment.
Khamenei's Senior Advisor: Iran Has the Capacity to Build a Nuclear Bomb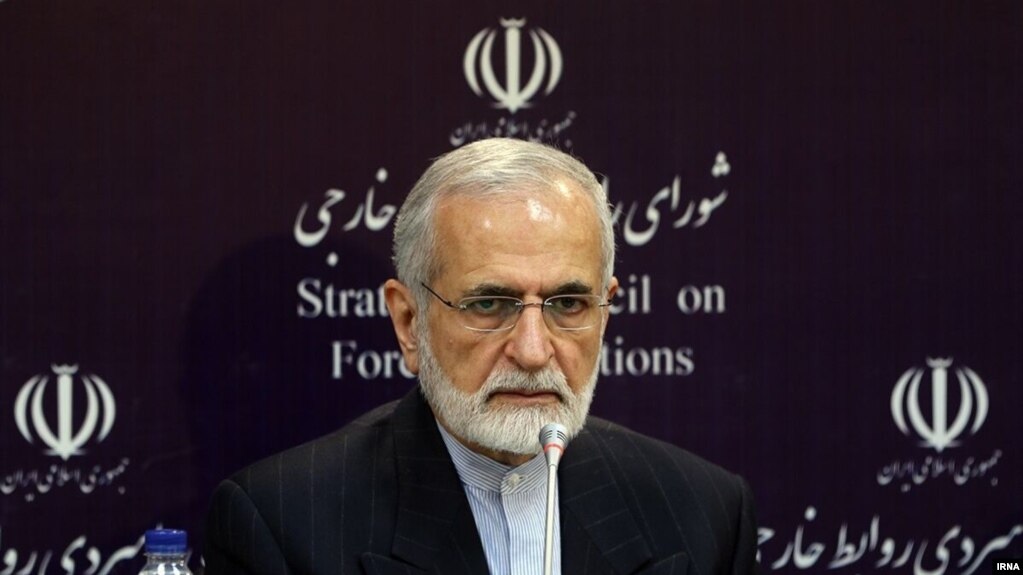 Kamal Kharazi, senior advisor to the Iranian supreme leader and head of the Strategic Council for Foreign Relations, said in an interview with Al-Jazeera that Tehran has the "technical capacity for building a nuclear bomb" but "currently" has no intention to do so.
Stating that everybody is aware of this, he added that Iran can increase uranium enrichment from 20 percent to 60 percent and even to 90 percent.
In the meantime, Mohammad Javad Larijani, a former Iranian diplomat and former international deputy of the Iranian judicial branch, stated that "if Iran reaches the conclusion to build a nuclear bomb," no one can stop it.
In an interview with Iranian state-run television, Larijani pointed to the US president's trip to Israel and these countries' emphasis on preventing Iran from acquiring a nuclear bomb, adding that in accordance with the Iranian supreme leader's fatwa, Iran cannot pursue production of weapons of mass destruction, but "if we want to do so, no one can stop it."
This former Iranian diplomat also added that Iran's nuclear capacity cannot be destroyed through bombardment.
According to reports by the International Atomic Energy Agency (IAEA), Iran has enriched uranium at 3.6 percent, 20 percent and 60 percent, and if Iran enriches uranium at 90 percent, it has the capacity to produce a nuclear bomb.
The United States and Israel have repeatedly asserted that they will not allow Iran to reach nuclear weapons capability, and during US President Joe Biden's recent trip to Israel, both countries underscored in a joint statement that "we will not allow Iran to acquire a nuclear weapon."
During his recent trip to Israel, in an interview with Israeli Channel 12, Biden did not rule out the possibility of using force to confront Iran, but the Israeli prime minister said that both countries do not necessarily share views on the necessity of military threats against Iran and have not reached a single view regarding how to confront Iran.
Iran's Understanding With Russia Over the "Biggest Foreign Investment in the History of the Oil Industry"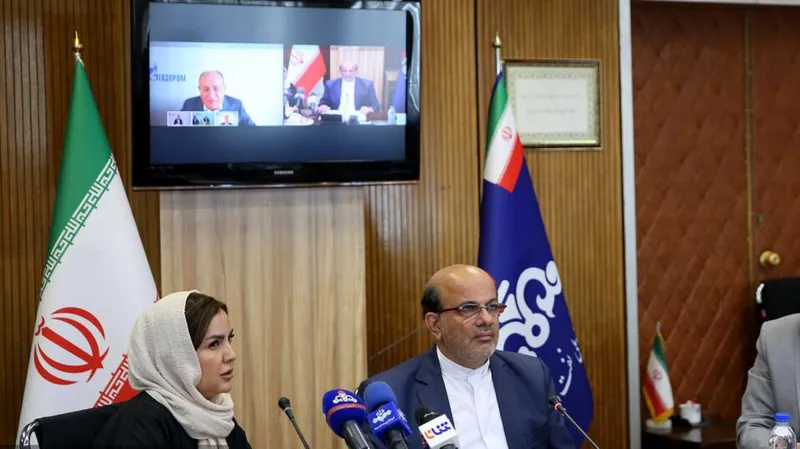 Coinciding with Russian President Vladimir Putin's visit to Tehran, the Iranian Oil Ministry announced the signing of a memorandum of understanding for "the biggest foreign investment in the history of the oil industry" in Iran.
According to Iranian Petro Energy Information Network (SHANA), the understanding for strategic cooperation worth over $40 billion was signed online between Iran's National Oil Company and Russia's Gazprom.
During his trip to Tehran, Vladimir Putin met with Iranian Supreme Leader Ali Khamenei and President Ebrahim Raisi.
With regard to the Syrian crisis, Putin's visit will include discussions on the Astana peace process which was held with the attendance of the Iranian, Russian, and Turkish presidents.
This is a rare international trip for Putin since the launch of the Russian war against Ukraine about four months ago.
In the meantime, Russia has faced unprecedented sanctions by Western countries which have dealt a severe blow to its economy. Russia's state news agency stated that as a result of the West's sanctions against Russia, Tehran-Moscow relations have become particularly significant at this juncture.
IRNA called the understanding between Iranian and Russian oil and gas companies the biggest foreign investment in the history of Iran's economy.
According to the CEO of Iran's National Oil Company, Mohsen Khojasteh, Gazprom's senior managers visited Tehran last week on the direct orders of Vladimir Putin to talk about investment and cooperation regarding oil and gas.
Khojasteh added that developing the Kish and North Pars gas fields, developing six oil fields, and constructing pipelines for exporting gas are some of the main points of the understanding.
He urged that Iran needs $160 billion of investment to increase its production of oil and gas.
After the nuclear deal was signed in 2015, international gas and oil companies declared their readiness to invest in Iran, but withdrew after the United States pulled out of the deal and reinstated oil sanctions against Iran.
France Calls for Immediate Release of Three Jailed Filmmakers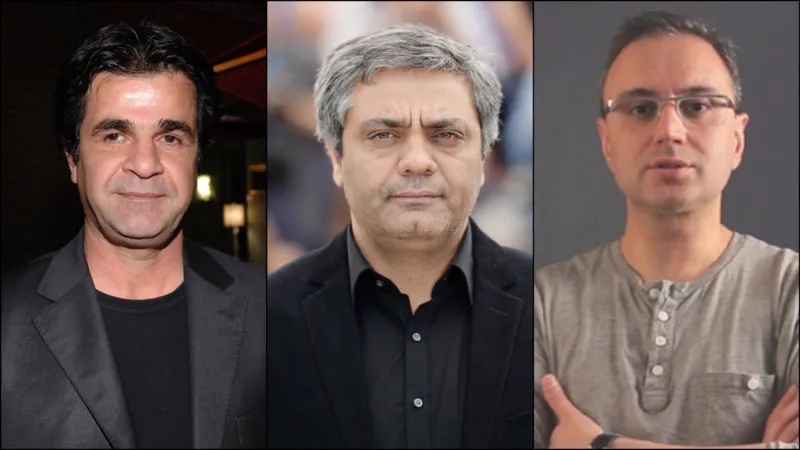 The French Foreign Ministry asked the Iranian government to immediately release three Iranian filmmakers – Jafar Panahi, Mohammad Rasoulof and Mostafa al-Ahmad. The French Foreign Ministry condemned the "arbitrary" arrests of these filmmakers in recent weeks. Pointing to the "grave conditions of artists in Iran," the French Foreign Ministry expressed concerns about these filmmakers and other Iranian figures who are engaged in defending freedom of expression in their own country.
The French Foreign Ministry has called for their immediate release, asking the Iranian government to observe its international commitment to freedom of expression.
Panahi and Rasoulof are among the critically acclaimed filmmakers in French cultural centers and have won important awards at the Cannes Film Festival. The arrests of these three filmmakers provoked international condemnation. Jafar Panahi, a world-renowned Iranian filmmaker who has won many awards from creditable international festivals, has been a vocal critic of the Iranian government's policies against its citizens in recent years, and, for this reason, he has been banned from working and arrested several times.
Earlier, the Cannes Film Festival issued a harsh statement criticizing the arrest of Jafar Panahi, Mohammad Rasoulof and Mostafa al-Ahmad.
With the escalation of discontent in Iran, the Iranian government has embarked on a new wave of systematic repression manifested in arbitrary arrests and brutal public crackdowns.
Rasoulof and al-Ahmad were arrested on charges of "relations with counter-revolutionaries, creating disturbance, and disrupting the public peace." Moreover, Mostafa Tajzadeh, former deputy interior minister during Mohammad Khatami's government and one of the "reformist" figures in Iran, was recently arrested on charges of "assembly and collaboration against the country's security."
Prior to this, news agencies close to the IRGC reported on the arrests of several European citizens in recent months.
Severe Drop in Electricity Exports and Surge in Imports in Spring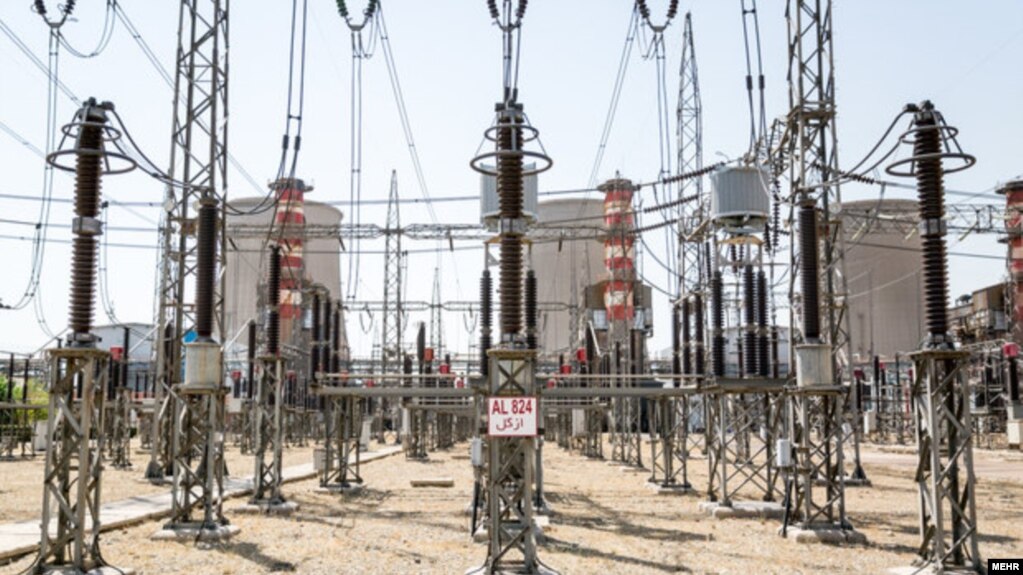 A new report by the Iranian Energy Ministry shows a massive drop in exports and a considerable increase in electricity imports in spring.
The report issued on the ministry's website shows a more than 70 percent drop in the export of electricity and a more than 80 percent increase in electricity imports this spring compared to the same period last year.
According to the Energy Ministry's statistics, Iran imported 1,087 million watts of electricity, while exporting 660 million watts, which means that for the first time the country's seasonal imports of electricity surpassed its exports.
In 2019, Iran's electricity exports were four times more than its imports.
In the past years, Iran has realized less than half of its goals regarding electricity production, while each year the country's electricity shortage has increased.
Iran exports electricity to Iraq, Afghanistan and Pakistan, while importing electricity from Azerbaijan, Armenia and Turkmenistan.
While there is a deficit in Iran's electricity trade, the country is now in the middle of the warm summer months when electricity consumption is at its peak.
The deputy head of the Industrial Commission in Iran's Chamber of Commerce had earlier said that due to the electricity shortage, companies have been asked to halve their production.
According to the Energy Ministry's statistics, the industrial sector consumes 43 percent of electricity while the domestic sector consumes 26 percent of electricity within the country.
Furthermore, the Energy Ministry reported that electricity production not only failed to register any growth compared to the same period last spring, but showed a decrease.
This is because of the significant drop in the production of hydroelectricity, registering a 24 percent drop this spring compared to last spring.