Preconditions for High Election Turnout
The editorial of Arman Melli argues that there will be a low turnout in the upcoming parliamentary election unless the government makes the necessary preparations for the participation of people with different political views and from different walks of life.
Holding an election with a high turnout requires free participation of groups and political figures and activists with different viewpoints. Iran's Constitution emphasizes on holding free, competitive elections. However, because the Iranian government disqualifies candidates with different views from running in elections, people do not pay much attention to elections, particularly the parliamentary election.
So, in order to attract a high turnout, we must create an enabling environment. Elections in different countries have proper results when different groups can freely participate in them. So, if Iran is going to hold the parliamentary election with a high turnout by the end of this year, it must first pave the way for different individuals to take part in it.
When people see that well-known figures are participating in the election, they will vote for them, maintaining that these figures will follow up on their demands. This is because lesser-known figures might have a different perspective regarding people's demands. If so, people will not fully participate in the election which will adversely impact the country's interests, and a Parliament elected with a low turnout will only further erode public confidence.
Currently, the performance of the government and the Parliament has attracted serious public criticism. Fostering public confidence in officials is too difficult when all political parties are not allowed to play a big role in the election.
So, it is highly unlikely that the upcoming parliamentary election will attract a high turnout. If the Iranian government wants to ensure a high turnout in the election, it must make the necessary preparations so that people believe that their votes will bring about real change.
Peddling as a Decent Job With a High Income!
The editorial of Aftab Yazd explains why the number of peddlers and vendors is on the rise in Iran, even among university graduates who cannot find more productive jobs.
People show interest in peddling for different reasons. But it is mainly because of the dire economic conditions that people turn to peddling as their best option. Compared with other unproductive jobs, more money is made through peddling.
On the other hand, being hired in government organizations has always been deemed as prestigious by individuals. Many young people, particularly the educated ones, are willing to work in government organizations.
But when they cannot get hired in government organizations, many people turn to peddling. There are many university graduates who are turning to non-technical jobs like driving taxis. They choose peddling because they need to make more money. Difficult economic conditions in society have made some people turn to peddling. When wages are not enough for workers to make ends meet, then they naturally turn to such jobs.
There is also the issue of migration from smaller to bigger cities which leads to an increase in slum dwellers as well as peddling. Currently, there are 13 million-14 million slum dwellers in Iran, many of whom turn to peddling because they cannot find any other jobs.
But peddling is considered an unproductive job. It merely involves selling goods to others. Currently, there is a rise in peddling as we can see many peddlers on the sidewalks and at metro stations.
Can the SCO Be the Solution Without the Nuclear Deal?
The editorial of Arman Melli argues that Iran's membership in the Shanghai Cooperation Organization (SCO) is not as promising as Iranian officials proudly claim. Without the nuclear deal and establishing official relations with the United States, there will not be any economic prosperity in Iran.
After 17 years of waiting, Iran finally became an official member of the SCO, an achievement which is widely celebrated by Iran's state-run media. But it must be noted that this membership cannot solve Iran's strategic problems. Why?
1-Although the geographical scope of this organization covers more than 82% of Eurasia and comprises over 53% of the world population, its share of global GDP was less than 27% in 2022. In other words, the SCO is made up of average and poor nations. As a matter of fact, if we do not consider China's economic statistics, the share of the SCO in the global economy is less than one third. As for Russia, in the past 15 years, its GDP has been continuously declining.
2-The main principle in international trade for most countries is to create a competitive environment for trading partners. This will give decision-makers more economic power. In contrast, by limiting international trade to the Eastern or Western bloc, a country like Iran will have to accept these imposed conditions. For example, China and India have taken advantage of the sanctions imposed on Tehran, buying Iran's oil using the yuan and rupee which will force Iran to purchase their products.
3-The third issue for Iran regarding the SCO is that the economically stronger countries in this organization are not willing to make long-term investments in Iran and are happy with short-term transactions and benefits. It is in China and India's strategic interest to have long-term contracts with the Gulf States, Israel and Turkey.
4-What is more, Russia is at its weakest point in its history and today is focusing on its survival and territorial integrity.
5-The economies of India, Pakistan, Central Asia and Russia, as the main members of the SCO, cannot supplement Iran's economy. The Iranian government's spokesperson enumerated the benefits of Iran's membership in the SCO as such: facilitating access to big markets of member countries, not using dollars to conduct international trade, enhancing tourism and trade, boosting regional security and increasing political interactions. All these benefits are nothing but miscalculations.
Insofar as the sanctions are not lifted and official relations with the United States are not established, there will be no free access to the global market, no increase in the number of tourists, no economic prosperity and no increase in global trade.
The Opportunities Presented by SCO Membership
The editorial of Arman Melli holds that Iran's membership in the Shanghai Cooperation Organization (SCO) entails great opportunities for Iran and its deteriorating economy.
The SCO presents significant economic opportunities for Iran because Tehran has political and, to some extent, even strategic relations with China, as well as good relations with Russia. Prior to Iran's membership in the SCO, Tehran had good relations with these two economic and political powers. And now with becoming a permanent member of the SCO, Iran will have better opportunities, particularly given the fact that these countries have declared their non-adherence to US sanctions. So, it seems that notwithstanding US sanctions, Iran can bolster its international trade by trading with the SCO member countries in their local currencies.
Using this capacity, of course, depends on Iran's planning so that it can take advantage of the SCO's potential and the big markets of its members. Iran must develop those aspects of its economy which are relevant to the SCO member countries so that it can fully take advantage of the SCO's capacities.
Iran must also take other measures; for example, now that Iran is after de-escalating tensions in the region, it must amend its relationship with the West as well. Moreover, Iran must streamline its banking system so that forex can be rapidly transferred to the country.
What is more, Iran must join the FATF. If Tehran joins this group, then the benefits of Iran's membership in the SCO will maximize. China and Russia have always suggested that Iran must join the FATF. Iran has joined the SCO which is a great achievement for the country and the SCO countries represent a huge market for Iran's energy and petrochemical products.
Trade with the SCO member countries will also impact Iran's foreign relations with Western countries. Now that the Europeans see that Iran can sidestep sanctions, it is not unlikely for them to ease the sanctions on Iran, as they too are interested in benefitting from Iran's market and its and energy resources.
Tehran has been seeking to de-escalate tensions in the region for a while now and the Americans are not against this move. If we put Iran's membership in the SCO alongside the de-escalation of tensions in the region, we can conclude there is hope for a better future for Iran.
PMF (Hashd al-Shaabi) Members to Study at Tehran University
An official from Hashd al-Shaabi, an Iran-backed paramilitary group in Iraq, announced an agreement with Tehran University to send this group's members to this university as "students" for "studying."
Hossein Moussavi, deputy for Hashd al-Shaabi's educational affairs, announced the agreement and cooperation with Tehran University during his trip to Tehran.
In a meeting with the dean of Tehran University, Moussavi stated that this group is after establishing relations with Iranian universities, primarily Tehran University.
He also disclosed that previously Hashd al-Shaabi members had been sent to Iranian universities as "students."
In this meeting, Mostafa Rostami, the head of the Iranian Supreme Leader Representation in Universities, welcomed the presence of Hashd al Shaabi forces in Iranian universities.
The dean of Tehran University also said in this meeting that "we will implement the scientific standards for our friends in Hashd al-Shaabi more than other foreign students because our aim is to enhance the technical capability of Muslim mujahids."
With Hashd al-Shaabi forces entering Iranian universities, particularly those in Tehran, the crackdown on Iranian university students has escalated in recent months, and many students have faced heavy disciplinary punishments for taking part in the recent nationwide protests.
While there have been reports of an increase in security forces at universities in Tehran, social media users have reacted to the agreement between Tehran University and Hashd al-Shaabi, considering it as a step toward increasing crackdowns.
Educational opportunities are provided for Hashd al-Shaabi members while Iranians face several obstacles to studying at universities in Iran.
Interestingly, because of the lack of attention of the Iranian government to the universities in this country, the Iraqi Higher Education Ministry has removed some Iranian universities from its scholarship list.
Humanitarian Catastrophe in Iran: 57% of People Suffer From Malnutrition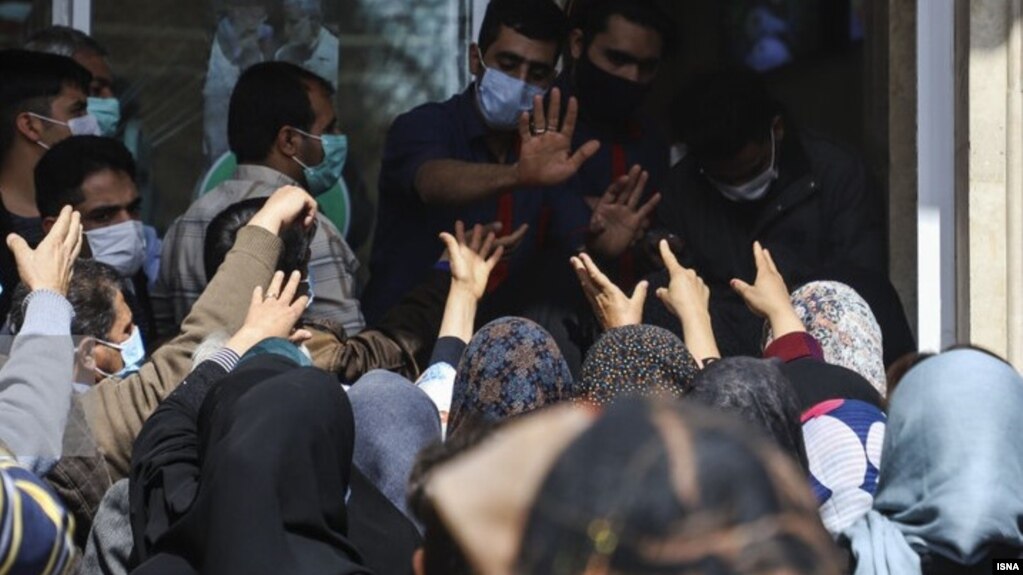 While Iranian authorities, including the president and CBI governor, keep making bogus claims about improving economic conditions in the country, the conditions on the ground say otherwise.
Beleaguered by devastating inflation, people are not only struggling to get by but can no longer consume enough daily calories to survive. A former official recently warned that 57% of people suffer from malnutrition, saying a "humanitarian catastrophe" is taking place in Iran.
Hadi Mousavinik, the former director-general of the Social Welfare Studies Department at Iran's Ministry of Social Welfare, added that Iranians are not getting 2,100 calories a day which is the minimum daily amount necessary per person, which the World Bank has determined for refugees in refugee camps. He remarked that 14.5 million of the malnourished people in Iran are children under 12.
Two years ago, the number of children suffering from malnutrition was lower. To quote the Health Ministry's statistics, 800,000 children were facing malnutrition back then.
Mousavinik also criticized the government's budget policy stating, "Neither the president nor the head of the Planning and Budget Organization know exactly how much support is given to an Iranian individual; our budget system has serious problems."
Meanwhile, the misery index has overwhelmingly risen in some provinces such as Hormozgan, Kermanshah, Lorestan, and Chaharmahal and Bakhtiari. The recent report by Iran's Statistics Center shows that the misery index in eight provinces is more than 60% and, in the rest, above 55%.
Hormozgan is where the misery index of 64.3% is the highest despite the fact that this province enjoys maritime and oil industries due to its proximity to the sea.
Among the provinces with a high misery index are those on the borders — the ones which were mostly suppressed by the establishment during the protests sparked by the sudden escalation in gas prices in 2019 as well as throughout the latest uprising in 2022.
Foreign Ministry Spokesperson: We Will "Seriously React" to any New Sanctions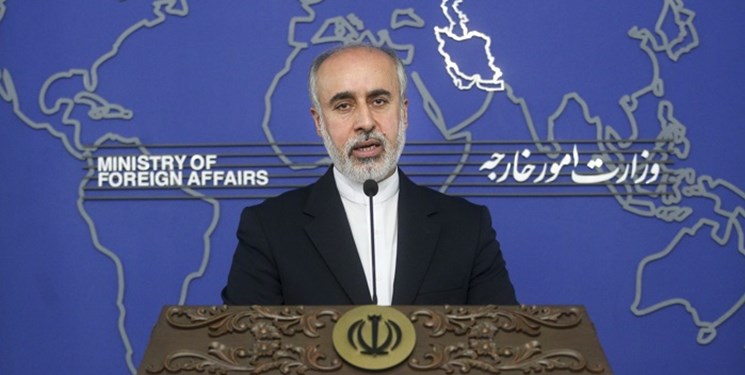 Any new sanctions against Iran will invoke Tehran's "serious, appropriate and balanced reaction," said the spokesperson of the Iranian Foreign Ministry.
Nasser Kanaani accused Britain, France and Germany of trying to "find excuses" and "making accusations" against Iran, alleging that these three European members (the E3) of the nuclear deal with Iran have eschewed fulfilling their obligations.
Kanaani's remarks come in reaction to the report regarding the E3's efforts to maintain the EU's "ballistic missile sanctions" against Iran which are set to expire in October 2023.
The EU aims to de-escalate tensions and find a way for reviving the nuclear restraints, but the Iranian government's refusal to negotiate in this regard and advancing its nuclear and missile programs – notwithstanding the West's sanctions – are indicative of the lack of trust.
Keeping the sanctions in place requires the approval of all 27 member countries of the EU, and the threat of implementing the snapback mechanism, which will lead to the reinstatement of all the sanctions against Iran, was previously stipulated in a letter to the Iranian government.
In the letter, it was warned that if Iran enriches weapons-grade uranium, the snapback mechanism will be immediately enforced.
Earlier, European diplomats had announced that due to Iran's arms support for Russia as well as Tehran's lack of commitment to the nuclear deal's provisions, Europe will not lift the arms sanctions against Iran.
In the meantime, Nour News, a media organization with close links to Iran's Supreme National Security Council, in a tweet, had threatened the E3 that in case of not being committed to the so-called sunset provisions in the nuclear deal, Iran will expand its uranium enrichment activities.
The sunset provisions in the nuclear deal between Iran and the three world powers refer to the nuclear and non-nuclear restrictions which include missile and drone sanctions on Iran and, according to the deal, are set to expire in October 2023.
Labor Ministry Plans to Send Skilled Workers to Qatar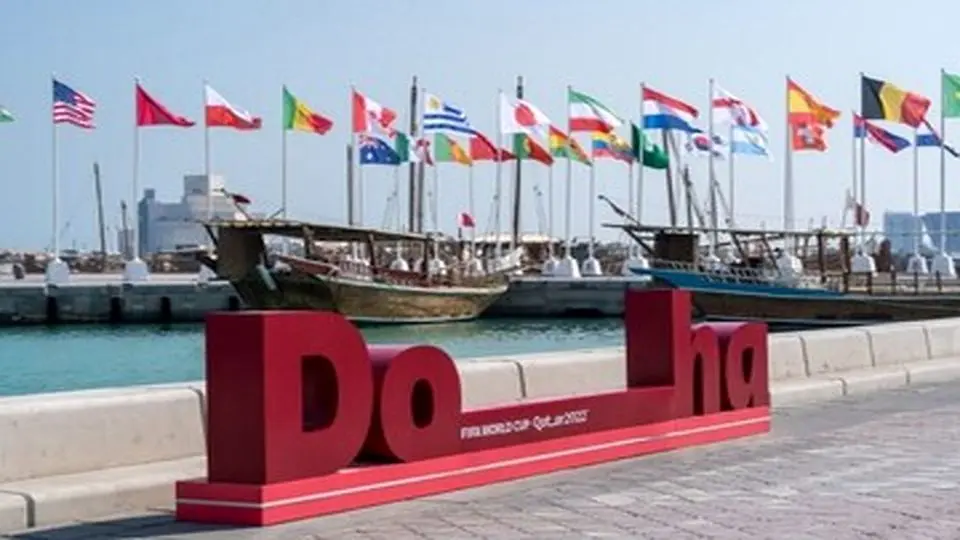 The employment deputy at the Iranian Labor Ministry announced launching a program called "diplomacy of the labor market" by sending skilled workers to Qatar, adding that in the past six months, Qatar has issued 500 visas for Iranians and bilateral negotiations in this regard are still underway.
Mahmoud Karimi Beiranvand urged that this program will play a pivotal role in this ministry and Ebrahim Raisi's government. He added that during the visit of Qatar's Labor Minister to Iran, the main issue was sending skilled workers to this country.
Earlier, Qatar's Labor Minister Ali bin Saeed bin Samikh al Marri headed a delegation to Tehran, aiming at developing joint cooperation with Iran's Labor Ministry.
Iranian Labor Minister Soulat Mortazevi said during this visit that different issues, including sending skilled workers, to Qatar were on the agenda.
According Beiranvand, Qatar has issued 500 work visas for Iranians, which means less than 85 visas per month.
Qatari officials say that over the past six months, 4,500 Iranians have applied for work visas, which means one out of nine applications are granted.
Beiranvand stated that Iran and Qatar "are after creating a mechanism" to regulate the flow of skilled workers in and out of Qatar within a clear framework.
Qatar is one of the richest Arab countries in the Gulf, with a population of 2.7 million people of whom only 10% are citizens of Qatar. This means that 90% of the population residing in Qatar are foreigners working there.
Ebrahim Raisi's government, which is now seeking to send workers to Qatar, had in the beginning promised to create 1 million jobs per year.
Given the economic crisis and the record-breaking inflation rate in Iran, many experts have asserted that creating 1 million jobs per year is just an empty promise.