A Few Points About Iran's Relationship With China, Russia
The editorial of Arman Melli, written by "reformist" academic Sadegh Zibakalam, argues that the success of Iran's foreign policy strategy is contingent upon Russia and China's relationship with the West and the United States, calling it a big mistake.
Since Iran's relations with Russia and China form the bedrock of its foreign policy strategy, it will be affected by Russia and China's relations with the United States. It goes without saying that if Russia and China's relations with the United States and the West become friendly – or even normal and de-escalated – this will not be to Iran's advantage.
The foreign policy of aligning with Russia and China can be effective only if China and Russia's relations with the West remain tense. If, for example, Russia invades Ukraine and relations with the West deteriorate, then Iran can count on Russia for investments.
This kind of foreign relations which relies so much on the deterioration of China and Russia's relations with the West and America is really mind-bending. No country in the world would tie its foreign policy and its national interests to how big powers interact with each other.
If the relationship of China and Russia with the United States and the West become friendly and warm, are Moscow and Beijing ready to sacrifice their own economic interests for Iran? Naturally, the answer is no. As such, Iran must be constantly worried about China and Russia getting closer to the West and the United States.
This clearly exposes Iran's flawed foreign policy, the success of which hinges on China and Russia's fraught relations with the West.
Threats and Opportunities for Expanding Relations With China and Russia
The editorial of Arman Melli discusses what is at stake when it comes to Iran expanding its relations with China and Russia.
Expanding relationships between countries is a necessity, but the success of this depends on the achievements made and the type of relationship established. In international relations, there is the theory of realpolitik which holds that big powers define the terms and conditions of international politics, considering the structure of the international community as nothing but the balance of power between the big actors. As such, major powers are constantly after gaining more power and providing for their own security and interests.
In the light of such a theory, China and Russia's main concern is their own security against the United States so that they can shift the balance of power in their favor. Right now, Russia is embroiled in the Ukraine crisis and is looking for a way out. China too is after creating a favorable balance of power in South Asia and the Indian Ocean, so it seeks to strengthen its alliances with other countries in that region.
The Arabian Gulf also represents a significant part of the equation in the Indian Ocean. A major portion of the energy used by India and China is supplied through the Arabian Gulf, making it an area of critical strategic value for world powers.. That is just to say that Russia and China both need to play the Iranian card in their confrontation and interactions with the United States.
But what is Iran's gain? To assess Ebrahim Raisi's trip to Moscow, we need to see its impact on national sovereignty, the sustainable development of Iran, national interests, people's welfare, and the improvement in people's living standards. These are the main indicators showing the success or failure of the trip.
In addition, for governments to have more bargaining power in international relations, their decisions must be supported by their citizens. This is the factor which creates power which enables the authorities to gain concessions in international negotiations.
To satisfy the public, it is absolutely necessary to allow them to openly participate in society and that requires freedom of expression, beliefs, assembly and media, so that people can freely discuss and scrutinize the issues that are being negotiated with other countries.
A Few Points About the President's Trip to Russia
The editorial of Arman Melli focuses on the Iranian president's recent trip to Russia and its implications.
Iranian President Ebrahim Raisi went to Russia to meet with his Russian counterpart and other Russian officials, while talks to revive the nuclear deal are underway and Russia itself has challenges with Europe and the United States over Ukraine. So, perhaps, they wanted to show that both countries hold a common position against the West.
Of course, regarding the position against the West, it has been suggested that Iran's problems with the West are different from those of Russia's. Russia basically sees itself as a European country, despite all the differences they might have.
One of the objectives of Raisi's trip to Russia was to discuss economic relations and goals. This trip will certainly result in many achievements, as Russia is one of the biggest industrial neighbors of Iran. It is only natural that in the future, not now, Iran's industrial relations with Russia will develop. This issue will be raised if not during this trip, then on the next one.
On the other hand, Russia can contribute to moving the nuclear talks in Vienna forward which might result in reaching a final agreement to revive the nuclear deal and lift the sanctions against Iran. But the main point is: will there be a unanimous acceptance of the respective conditions of each party and will the most concerning issues be resolved, or will the differences remain and will we witness further rounds of negotiations?
Of course, the foreign policy of Ebrahim Raisi's government can be understood in the light of this recent visit to Russia and the Iranian foreign minister's trip to China, which can be considered in the context of Iran's "look East" policy.
It must be acknowledged that relations with the East, i.e., Russia and China, must provide for the interests of all countries. Some hold that the approaches of looking West and looking East were meaningful during the Cold War, but now it has turned into economic rivalry. Iran is keen on having firm relations with China and Russia, particularly in the economic and trade spheres, but it remains to be seen whether these countries are willing to cooperate at the level Iran desires.
The Damaging Trend of Former Officials Conveniently Opposing Government Policies to Evade Accountability
The editorial of Ebtekar explains how Iranian high-ranking officials have found a way to evade accountability for their decisions and actions: they swiftly join the opposition after vacating their official positions.
This damaging trend has been continuing in Iran for many years but seems to be getting worse as an increasing number of former government officials assume an opposing stance immediately after leaving office. One clear example can be seen in the Central Bank of Iran.
The Central Bank of Iran is in charge of monetary policy and its decisions impact all financial activities in the country. This institution oversees fiscal policy, banking regulations, the value of the national currency, international banking regulations, risk management in the banking system, money laundering, and many other economic issues.
The Central Bank of Iran has never had independence and has always carried out the government's orders. In recent years, the institution adopted a new approach with disastrous consequences for Iran's economy. In 2019 and 2020, more than 1,000 billion tomans of liquidity was created in Iran's economy – a record-breaking increase in liquidity. In the meantime, inflation also soared to unprecedented levels: 2019, 2020 and 2021 witnessed an inflation rate of more than 40 percent. Since 2018, the Central Bank has offered the dollar at the officially subsidized rate of 4,200 tomans per dollar, and everybody knows how damaging such a policy has been for Iran's economy.
Now the question is: was the person in charge of the Central Bank over the past two years aware of these issues? Did he agree with such measures? If not, why did he not make clear his disagreement? If he did not agree with the measures undertaken, why did he not resign?
An analysis of the situation in neighboring Turkey is instructive. President Erdogan's policy to reduce interest rates in Turkey resulted in the resignation or dismissal of three economic managers, because they thought Erdogan was making a mistake. This has increased those managers' credibility with the public, so now they can criticize Erdogan's policies, because they had clearly voiced their views before.
But can someone who has not taken any measures concerning the rise in inflation, the increase in liquidity, the FATF and forex rates criticize the Central Bank's performance?
It seems that the culture of pretending to be the opposition in Iran has become a convenient way for officials to shirk responsibility, but it is fruitless for the public. Many see it as hypocrisy, rather than criticism for improvement.
Ebtekar
Iranian Foreign Minister: Possible to Have Direct Talk With America
Whereas Iranian Supreme Leader Ali Khamenei has banned direct talks with the United States until the US government fully returns to the nuclear deal, Iranian Foreign Minister Hossein Amir-Abdollahian has said that, if necessary, Iran will hold direct talks with America.
At the National Forum of Iran and Neighbors, held in Tehran, Amir-Abdollahian alleged that the Americans "have sent messages to Iran in different ways, calling for holding direct talks with Iran."
Russian envoy to Vienna Mikhail Ulyanov who is taking part in the nuclear talks on behalf of Russia immediately welcomed the Iranian foreign minister's remarks on Twitter.
Reportedly, during Iranian President Ebrahim Raisi's visit to Moscow last week, Russian officials had made some recommendations to him about the Vienna talks for reviving the nuclear deal.
Prior to this, Iran had reacted positively to the possibility of releasing US dual national prisoners in Iran, when US nuclear negotiator Robert Malley said it was unlikely that an agreement could be reached without doing so.
The Iranian foreign minister had denied holding direct talks with the United States in recent days, but has urged that if in the process of talks, "we get to a level where reaching a good agreement requires holding talks with America at a certain level, we will not ignore it."
Khamenei, who had banned Rouhani government officials from negotiating with US representatives, recently said that "to talk and interact with the enemy at some point does not mean surrendering; we have not surrendered so far, nor will we ever surrender."
Many saw this as Khamenei's greenlight for direct talks with America and reaching an agreement over the nuclear deal.
Currently, in the process of the nuclear talks in Vienna, Iran and the United States are engaged in indirect talks with both sides exchanging their proposals and points through China, Russia and the European Troika.
US negotiator Robert Malley had earlier called this method time consuming leading to a delay in the talks.
Widespread Persecution of Persian-speaking Christians in Iran Continues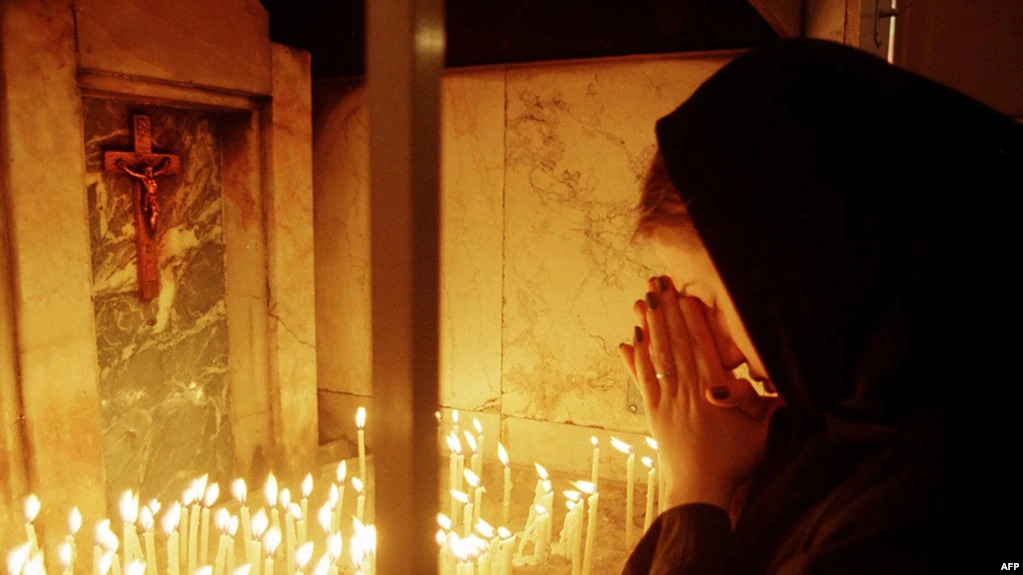 The annual report regarding the situation of the Christian community in Iran mentions "punishment because of faith" and the continuation of "extensive violations" of Christians' rights, despite repeated denials by Iranian officials.
The report urges that "different decisions" made about cases concerning Christians with similar charges indicate a lack of consistency in Iran's judicial system, where verdicts are issued based on judges' personal views.
According to the report, the persecution of Iranian Christians includes issuing heavy bail amounts reaching up to $220,000, depriving Christian prisoners of parole with ankle monitors and holding them in detention on unspecified charges. This ongoing persecution of Iran's Christian community has forced many to flee the country and seek refuge in neighboring countries despite the poor living conditions they face as migrants.
In a joint report by several human rights organizations including Middle East Concern, Open Doors and Article 19, it has been stressed that Persian-speaking Christians are "punished" in Iran for their faith.
While Christians are persecuted in Iran, the Iranian judiciary, in an official response to senior UN experts, alleged that nobody is persecuted in the country on religious grounds.
Nevertheless, in the same response, the judiciary explicitly admitted taking legal measures against members of "hostile groups" and "private churches" accused of membership in "Zionist Christian sects" with "counter-security aims."
Other cases mentioned in the annual report include persecution, arrest, interrogation, and pressuring Christians for meeting with other Christians or participating in Christian activities.
The report asserts that if Christians want to gather in places other than official churches for worship, prayer or studying the Bible, they might be charged with counter-security violations.
Amending Articles 499 and 500 in the Islamic Penal Code in February 2021 has made it possible to punish religious minorities to up to five years of imprisonment on charges like "depraved proselytizing and opposing holy Islam;" such charges have been subsequently brought against a number of Christians.
According to the World Christian Database, there are roughly 547,000 Christians in Iran.
Energy Crisis in Iran: Government Once Again Cuts Off Electrical Power Supply to Some Steel Companies
Along with the acute natural gas shortage, particularly in northern Iran, the Iran Power Generation, Distribution and Transmission Company, in an urgent letter to a number of steel companies, announced that their electrical power would be cut off from January 23.
The letter did not mention when the power supply to these steel units would be resumed. According to steel producers, the electrical power supply to some steel manufacturing units has been cut off, highlighting the government's lack of accountability in this regard.
Last summer, because of widespread power outages, the government cut off the power of some high energy consumption industries, which reportedly caused a $6 billion loss to the steel industry.
Although last spring and summer the country faced widespread power outages as expected, it is unprecedented to cut off the power supply to manufacturing units during winter when electrical power consumption is much lower than during the warmer seasons.
According to the World Steel Association, Iran's steel industry experienced a 3.4 percent drop last year compared to the year before.
Moreover, cutting off the power supply to the steel industry is due to halting the activities of certain power plants that use mazut fuel because of the natural gas shortage.
Earlier, Iranian Oil Minister Javad Owji had predicted that Iran would face a gas shortage of 200 million cubic meters per day in the winter, but the current situation shows that the natural gas shortage greatly exceeds this.
Iran's natural gas reserves are ranked as the second largest in the world, but natural gas production did not increase this year.
The Turkish government announced that Iran had stopped delivering natural gas to the country, and Iraq too announced that its natural gas supply from Iran had declined considerably to 8 million cubic meters per day.
As a result of the shortage of natural gas for power plants which require at least 250 million cubic meters per day, the government gives very pollutant fuels like mazut and diesel to these plants, which has caused widespread air pollution in Iran's metropolises.
Rouhani's Brother Charged With Accepting Bribes and Election Donations from Crouse Industrial Group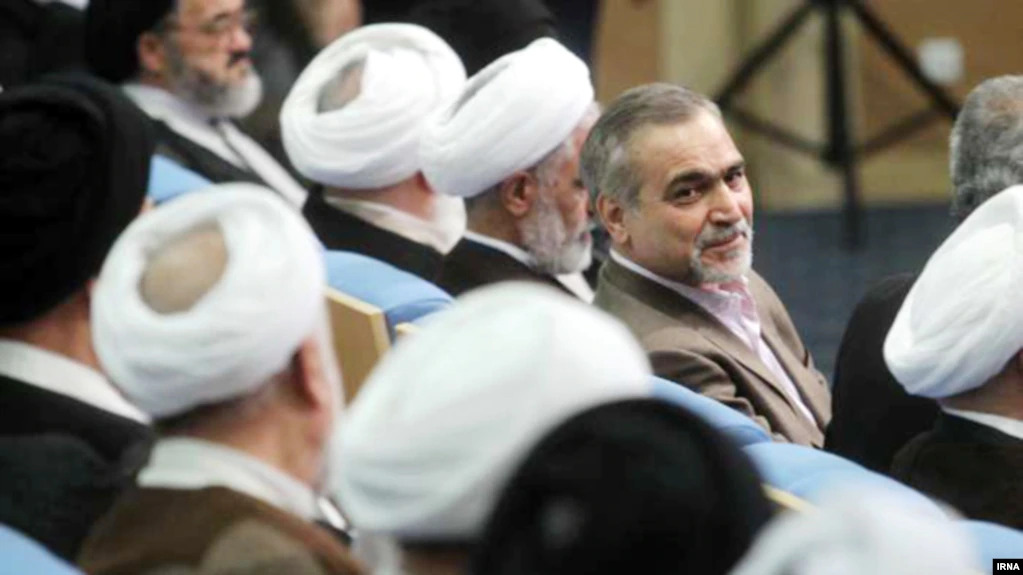 Hossein Freydoun, brother of former President Hassan Rouhani, has been charged with receiving billions of tomans in bribes as well as election campaign donations from Crouse Industrial Group.
The first court session regarding the charges against Crouse Industrial Group was held; in this session, it was said that, based on reports from the IRGC's intelligence office, Hossein Freydoun had received 16 billion rials from managers of this company in 2015. Freydoun is now in jail on charges of financial corruption. The acceptance of bribes from Crouse is a separate lawsuit which is being investigated.
Hossein Freydoun is also charged with receiving 18 billion rials from Crouse Industrial Group for the "ninth parliamentary election." The deputy attorney said that this money was given by Crouse Industrial Group to Hossein Freydoun to advance its business interests.
This is not the first corruption case against Hossein Freydoun. In 2019, he was sentenced to five years' imprisonment for receiving bribes.
Before charges of economic corruption were brought against Hossein Freydoun, he took part in the former government's cabinet meetings, and participated in the final round of nuclear negotiations between Iran and the P5+1.
Some "reformist" activists and supporters of Hassan Rouhani's government hold that launching lawsuits against Hossein Freydoun is a political pressure tactic aimed at creating problems for the former government.
Nevertheless, it seems that Rouhani's brother is not spending much time in jail, as there are reports of Hossein Freydoun's extended stays out of prison.