Necessity of Increasing Social Capital
The editorial of Arman Melli discusses why the recent promise of Ebrahim Raisi for reaching 8 percent economic growth cannot be fulfilled, given the economic, social and political conditions of the country.
Iranian President Ebrahim Raisi recently announced that his government has set the goal of 8 percent economic growth for this year, which is a rather ambitious target. In actuality, reaching 8 percent economic growth is not feasible, given the country's economic circumstances and other problems that it is grappling with.
Economic growth at 8 percent requires high levels of investment and economic security – conditions which are not provided for in Iran now. Currently, it is not possible to attract foreign investment, while there is no social trust and capital to entrust economic activities to the private sector. However, the government is willing to do so anyway.
As a matter of fact, so far, under no circumstances after the Iranian revolution in 1979 has there been 8 percent economic growth in Iran. Moreover, the 8 percent economic growth which was predicted in the 20-year plan of 2025 never came true.
Last year, Iran's economic growth was close to zero, while this year it will be close to 3.5 percent. It is impossible to reach 8 percent economic growth given the challenges faced in production, exports, and other economic activities.
If Iran is after reaching 8 percent economic growth, it requires certain political conditions, social stability, and social capital for people, as well as positive interactions with neighboring countries. The forex price depends on two factors: supply and demand in the country as well as interactions with the world.
The recent measures taken by the government to decrease the dollar's price might work in the short run, but in the long run, foreign relations must improve to stabilize the price of foreign currency.
Eventually, it all depends on people's hope for the future. People are suffering from harsh economic conditions. Currently, the inflation rate has spiked, unemployment and economic growth have not improved, and economic conditions are not promising.
In so far as Iran cannot reach economic stability, have a positive engagement with the world, reach an agreement over the nuclear deal with world powers, and make up its mind on the FATF bills, it is unlikely that the conditions will improve.
The current economic conditions do not reflect Iran's true potential. So, it seems that the authorities must not make big promises.
You Reap What You Sow!
The editorial of Mostaghel explains that supporters of Ebrahim Raisi's government once criticized former President Rouhani and his government in every possible way; now they should not complain when Raisi's government is accordingly criticized by its detractors.
These days, economic problems, environmental issues, untimely summer heat, power and water shortages have created many difficulties for people, leading to widespread dissatisfaction as well as protests and criticisms against the Raisi government's performance.
The government's supporters, however, who control all the establishment's official platforms and media, still back the government and justify its measures, while denouncing the critics and accusing them of "playing the enemies' games," "having no vision" etc. They call for giving more time and support to Raisi's government so that it can reach its objectives and goals!
But this is a practice which they started, and are now objecting to it! After Hassan Rouhani was elected as president, the ultra-conservative "hardliners" who now hold power stopped at nothing and made all sorts of objections and accusations against him and his government, while creating numerous obstacles for him and the Parliament.
Ultra-conservative "hardliners" who now back Raisi used these measures to sabotage their rivals to create an opportunity for themselves by exploiting the public sense of frustration and hopelessness.
But today, what the "hardliners" started is now being used against them. Harsh criticisms and protests have exposed their meaningless slogans, thus becoming an example of "you reap what you sow!"
Last Efforts to Create Hope
The editorial of Arman Melli argues that Iran should take seriously Western countries' threats about the nuclear deal (JCPOA), as it is already getting late for reaching an agreement to revive the deal.
The revival of the JCPOA has already been significantly delayed, and it is no longer easy to manage this case. Iran's enemies who want to take advantage of this situation are happy now because it provides the best opportunity for them.
But the end of the JCPOA does not seem to have come yet. As Iranian officials have said, negotiations are underway indirectly through the relaying of messages, and there might be openings in the not-too-distant future in this regard. But since these openings will not be available at the right time, they will probably not benefit Iran.
If Iran had reached an agreement over the JCPOA last year, it would have proved beneficial to Iran. Iran could have regained its position in the oil market and customers for its oil, given the crisis in Ukraine. But now Iran is in a bad position: if it gives up its demands and the IRGC remains on the list of terrorist organizations, it will signify a retreat, which will be costly for the country.
On the other hand, threats that are made against Iran by other countries make the situation more complicated. As the alternative to reviving the JCPOA could be costly, there are talks of a limited military operation against Iran.
The recent visit of US officials to Israel and the ongoing meetings and talks, as well as Israel's threats, show that the project of a military operation against Iran has been activated and they are probably discussing how it should be executed. This project has a heavy cost for the United States, as any military operation is costly at the political, military and security level. So, the United States shows no interest in it.
Western countries' warnings are to convince or pressure Iran to take the issue seriously, while they try to bring Iran back to the negotiating table. All these threats signal that conditions are getting out of hand, making anything possible.
Crisis in the Drug Industry
The editorial of Tejarat, penned by Mahmoud Najafi Arab, head of the Health Economy Commission in the Chamber of Tehran, warns that soon drug manufacturing companies will not be able to produce medicines due to the lack of price adjustment after the rise in the cost of production.
Currently, the biggest problem in the drug industry is the lack of price adjustment after the increase in production costs, which can lead to the closure of medication production lines in the near future in Iran.
Furthermore, we are aware that lawmakers told the Energy Ministry about the significance of drug companies in providing the country's drugs, and the Energy Ministry asked for the list of drug factories and their locations so that there is no power outage in these manufacturing units. The Energy Ministry has confirmed that cutting off the power of drug manufacturing companies is not on their agenda.
Last year, too, there was the issue of power outages in these companies which, after consultation, these manufacturing units were exempted from the outages. In particular, cutting off the power in factories where reactors are active can cause serious damage. So, due to the timely follow up of the issues last year, there was no serious damage to the drug industry.
Currently, the biggest issue in the drug industry is not power outages, but the issue of prices. With the rise in costs which started last year, the issue of adjusting prices in accordance with the increase in costs was followed up through unions and syndicates. It has been repeatedly warned that currently it is not profitable to continue the production lines in drug manufacturing companies and many sectors are suffering losses.
Authorities have been informed that from next month, some of these companies will probably not be able to continue production. In addition to the medicine industry, companies producing medical supplies are struggling with this issue as well.
Rationing Bread in Tehran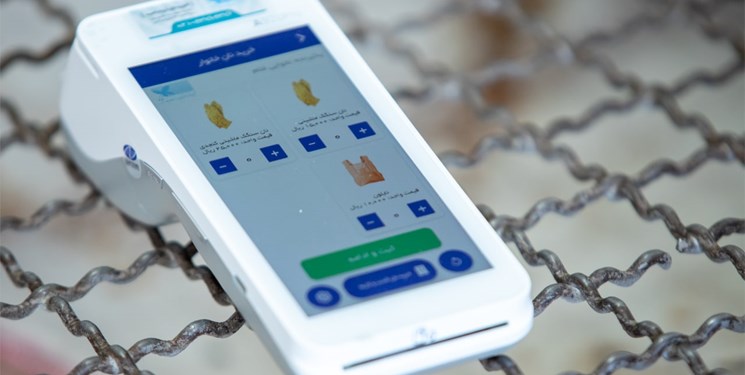 After introducing a plan to ration bread in certain provinces of Iran, implementation of the plan started in Tehran on June 20.
Ebrahim Raisi's government has called the plan to ration bread for Iranians as "rationalizing bread and flour subsidies," claiming that this plan aims at fighting the smuggling of flour, but experts emphasize that this step prepares the ground for increasing the bread price in Iran.
Implementing this plan will cause tensions between bakers and customers and will increase the price of bread.
According to an official from the Tehran governor's office, to implement the first phase of "rationalizing bread and flour subsidies" the bakeries will be equipped with smart card readers. He claimed that implementing this plan would prevent the waste of more than 4 million tons of bread annually, adding that this would also stop the smuggling of subsidized flour used by bakeries.
Iranian officials claim that rationing bread aims at fighting the smuggling of subsidized flour and the price of bread will not change. But based on this plan, each household will be able to buy a certain amount of bread, and if they want to purchase more than the rationed amount, they will have to pay more.
Raisi's government has introduced this plan in its agenda even though bread is the main part of Iranians' meals, and following the skyrocketing prices of other food items and their elimination from people's tables, the consumption of bread has increased.
Iranian First Vice President Mohammad Mokhber had earlier promised that the price of bread would not increase at all, later claiming that bread and medicines are redlines for the government and their prices would not increase.
Despite these promises, the plan for rationing bread is rapidly being implemented in Iranian provinces, while concern about the increase in its price has put a lot of pressure on the people.
Record High Heat in Khuzestan; Dez River Dries Up for First Time
According to the Iranian Metrological Organization, temperatures reached 52.2 degrees centigrade in the city of Abadan, a record high in the past 70 years in this city and Khuzestan Province. There are also reports of new waves of drought leading to the drying up of the Dez River in this province.
In recent days, environmental activists have released videos of the catastrophe of the drying up of the Dez River in Khuzestan.
While there is drought in Khuzestan, there are reports of a water crisis in Isfahan Province. People in these two provinces who have faced severe water shortages in recent years have been frontrunners in holding protests against the government's incompetence in resolving the water crisis.
The Iranian government, however, has suppressed protests in Khuzestan and Isfahan, killing a number of protesters.
In the meantime, more than 270 cities in Iran reportedly suffer from tensions over water shortages, while the number of villages which need movable water tanks to provide drinking water have increased.
According to the CEO of the Iran Water and Wastewater Association, currently 272 cities in Iran are facing tensions over water shortages, while the drinking water of almost 7,000 villages are provided through movable water tanks.
While the drop in precipitation is blamed for water tension in Iran, experts hold that tensions over water shortages differ from tensions due to drought.
According to Mehdi Ghomeishi, member of the Scientific Board of Ahvaz Shahid Chamran University, tensions caused by drought are temporary while water stress means that even if precipitation is normal and there is enough water in the rivers, there will still be the issue of water shortages.
In an interview with ISNA, he recently urged that according to international indices, Iran is now very close to severe water stress.
Experts hold that the water crisis in Iran is not because a shortage of water and drought, but due to the mismanagement of water resources.
Lawmaker Proposes: Iranian Girls, Women Should Marry Foreign Shiites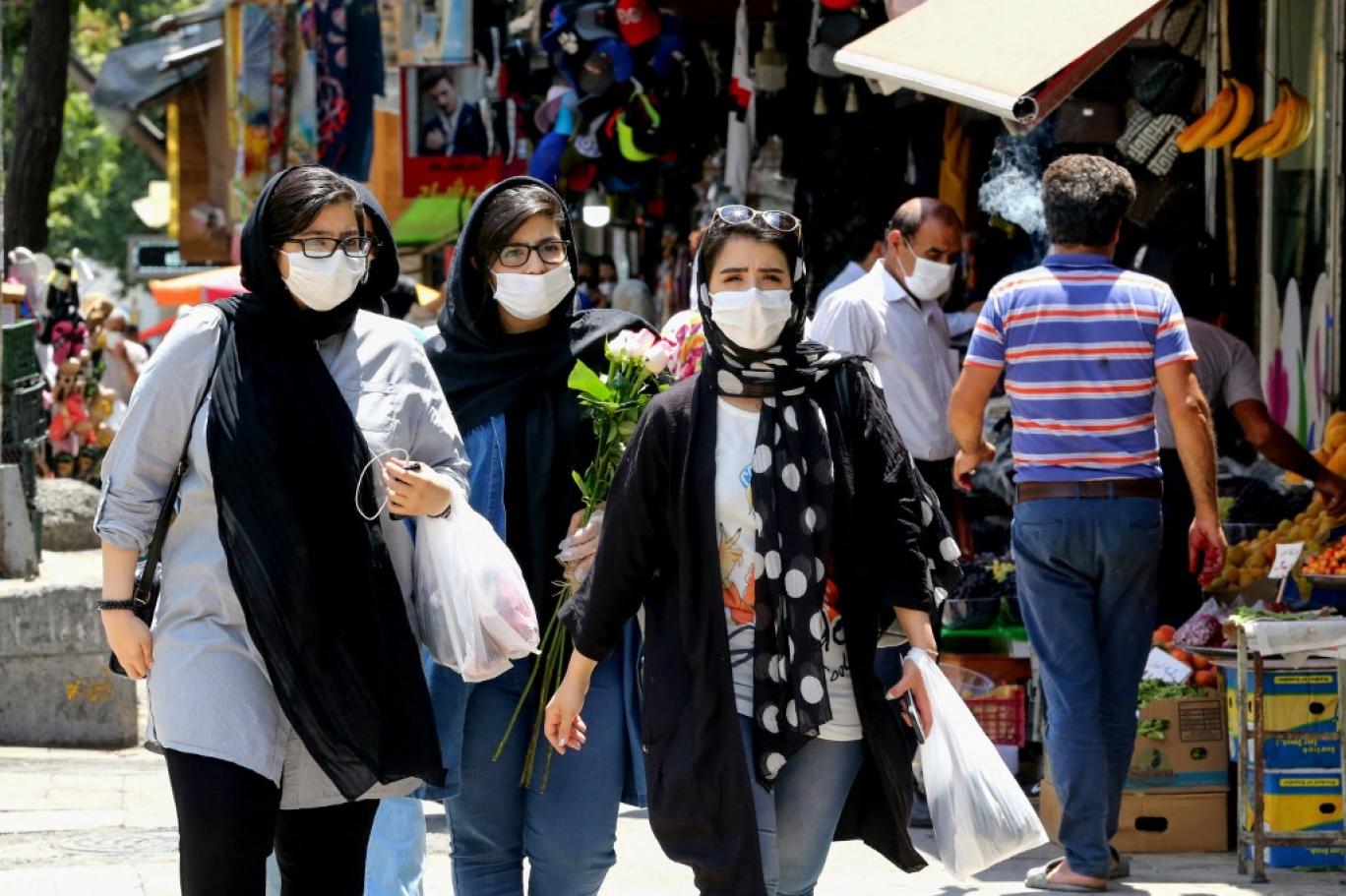 Isfahan MP Amir-Hossein Bankipour has proposed that Iranian girls over the age of 30 should marry foreign Shiites because of the shortage of bachelors in Iran.
In an interview with ISNA, Bankipour, who heads the Joint Commission of the Plan for Supporting Family and Population Youth in the Iranian Parliament, warned against the aging population in the country, asserting that given the shortage of bachelors in the country, Iranian single girls should marry foreign Muslims and Shiites who are interested in Iran. He called this a means of cultural development which would enhance international integration and resolve the population issue in the country.
The suggestion for Iranian girls over the age of 30 to marry "non-Iranian Shiite men" made by the head of the Joint Commission of the Plan for Supporting Family and Population Youth provoked strong reactions among social media users.
Mohammad Ali Abtahi, a political activist, stated on Twitter that what Iranian girls need more than anything else is for others not to interfere in their personal lives. Girls are not export products so that someone can decide to marry them to Shiites from other countries.
Other users denounced this suggestion as unprofessional, irresponsible, and offensive to women.
Earlier, Dr. Mahmoud Moshfegh, a demographer, had said in an interview with ISNA that according to the latest official statistics, by 2021 the number of bachelors of marriageable age is more than single girls of marriageable age.
In recent years, because of the economic disarray in Iran, people have shown less interest in marriage and having children. But because of the continued emphasis of Iranian Supreme Leader Ali Khamenei, the Iranian government and Parliament have been after ratifying and implementing legislation to encourage and even coerce youths to marry and have children.
Khabar online
Germany Issues Order for Deporting Iranian Cleric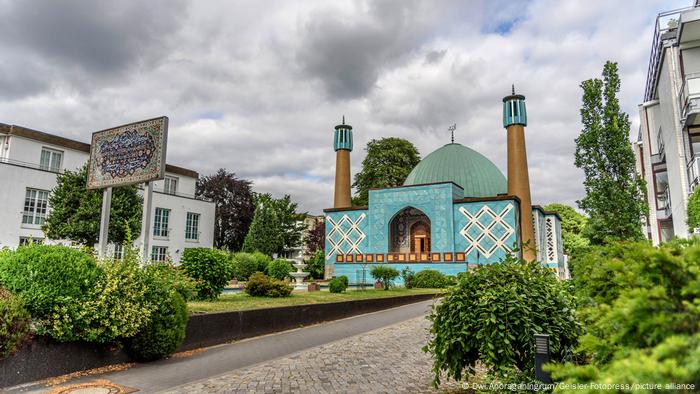 Hamburg government officials ordered the deportation of Soleiman Mousavifar, deputy chair of the Hamburg Islamic Center, who must leave Germany in three months. This center is the most important hub for Iran's activities in Germany.
If Mousavifar refuses to leave Germany within the set period of time, German authorities will deport him at his own cost. According to the deportation verdict, this 46-year-old cleric will never be allowed to return to Germany, and no types of residencies can be granted to him in this country. If Mousavifar violates this verdict, he can be sentenced to up to three years of imprisonment.
According to Germany's Federal Office for Protection of the Constitution (BFV), the Hamburg Islamic Center is the most influential center for the activities of Iran in Germany. The head of this center is the direct representative of Iranian Supreme Leader Ali Khamenei.
Regarding the deportation of Mousavifar, German authorities assert that he supports extremist Shiite militia groups and even terrorist organizations.
On the other hand, certain information has come into the possession of the BFV showing that Mousavifar has ties to two associations in Germany that collect financial aid for the Lebanese Hezbollah. These two associations' activities are banned by Germany's Interior Ministry because of their financing of terrorism.
Mousavifar has had numerous meetings with these associations affiliated with the Lebanese Hezbollah. He has also been in contact with Hezbollah's representatives in Lebanon.
Since April 2020, Germany has designated Lebanese Hezbollah as a terrorist organization, banning any activities by this organization in Germany.
Mousavifar has repeatedly shared Hezbollah's propaganda videos and images on his Facebook page, in which those killed in this organization were praised.
What is more, this Shiite cleric had taken part in an anti-Jewish rally on the occasion of Quds Day in Berlin in June 2018.
According to Hamburg authorities, anyone who backs terrorist groups or finances terrorism is considered a serious threat to Germany's security and should be deported.