The World Is Not Just Russia and China
The editorial of Jahan Sanat emphasizes that Iran must not confine its relations to countries that are deemed as anti-American, urging that Russia and China, Iran's so-called strategic partners, would not hesitate to sacrifice the Iranian people's interests to provide for their own.
The Iranian regime's authorities perceive the world through the lens of 1979 revolutionary ideas which is why they consider any country or entity which is somehow affiliated with the United States as a symbol of "world arrogance" or imperialism and are not keen on approaching them. Some of these so-called "revolutionaries" in Iran go even further and consider any government, political organization or regime which chants anti-imperialism slogans as an ally.
This is why the Iranian regime is hostile to South Korea but friendly with North Korea. Based on this view, Cuba and Nicaragua are friends of the Iranian republic, but Chile is not. And, above all, this is why Russia and China are considered as strategic partners of the Iranian republic while Europe and the United States are deemed as Iran's strategic enemies.
Under these circumstances, Iran has linked its economy and foreign policy to Russia and China while it refuses to hold talks with the United States and takes positions against Europe. But these strategic friendships have not helped Iran in practice. Russia and China, when and if necessary, have always sacrificed Iran's interests.
For instance, the Chinese leadership knows very well that Iran needs investment for producing gas in its gas joint field with Qatar, but China has invested in Qatar instead of Iran. Some hold that China's mediation between Tehran and Riyadh was part of a Chinese strategy and Beijing is after de-escalating the tensions between Tehran and Riyadh so that it can safely import energy from Saudi Arabia and the Gulf States. On the other hand, despite Iran's insistence on having no role in the Russia-Ukraine war, Russia announced here and there that Iranian drones and possibly missiles were sent to Moscow.
Now supporters of Ebrahim Raisi's government hold that the world is not just limited to Europe, the United States, Australia, Canada and South Korea. Iran has cut off its relations with the United States which is in possession of 25 percent of global GDP and is a frontrunner in technology but has amicable relations with Cuba.
Such a situation cannot be called engagement and cooperation with the world.
Repeating the Mistake of the Morality Police
The editorial of Mardomsalari stresses the fact that the Iranian authorities' use of force in confronting women for not complying with mandatory hijab laws will only backfire and have the opposite effect.
After the death of Mahsa Amini in the custody of the so-called morality police which sparked nationwide protests, it has now become clear to everyone how using coercive methods to confront what is deemed as social and behavioral wrongs can quickly backfire.
The activities of the "morality police" have not only failed to reduce the number of women who do not comply with mandatory hijab laws, but has created an adverse reaction among them thus increasing the number of women who do not observe these laws. Once again, unfortunately, the duty of confronting women not following mandatory hijab laws is delegated to the police forces who want to implement new methods.
Naturally, dress code and hijab are a social and moral issue which have nothing to do with the duties of law enforcement and security forces and it must be underscored that the structure of law enforcement forces is not appropriate for addressing it.
The Holy Quran says: "Invite (all) to the way of your Lord with wisdom and beautiful preaching; and argue with them in ways that are best and most gracious: for your Lord knows best who has strayed from His path and He is knowing of who is rightly guided."
Therefore, the Iranian authorities must avoid using methods and ways which only increase hatred and harm in society and widens the gap between the people and the rulers. They must use Quranic methods in developing religious ideas and encouraging an Islamic lifestyle and dress codes.
The Government Does Not Have Any Economic Strategy
The editorial of Arman Melli underscores that the current economic team of Ebrahim Raisi's government consists of weak members who have no economic plans or strategy to save Iran's economy.
The country's economic problems cannot be resolved by replacing the individuals, and now the Iranian government's biggest problem is that its economic strategy is not clear. Of course, replacing weak members of the economic team with competent, strong ones is in itself good. But that is not enough to resolve the existing problems.
The government needs a strong economic team as its current team is inefficient and some of its members are not qualified for their positions. An instance was when the Iranian president recently met with the so-called superior academics, and one of them claimed that with Python programming language, they can resolve all the country's problems!
Raisi's government has been in office for almost 20 months, but nothing has happened in the field of the economy, while before the presidential election, he claimed that he had 7,000 pages of economic plans.
So, the government needs a plan and a strategy for controlling inflation and creating economic growth. Some of the individuals who work with Raisi are obviously weak. The head of the Budget and Planning Organization who recently resigned was one of them.
Strong individuals can be found among the political faction close to Raisi. But as these people have independent views, they are not appointed to government positions.
When former President Hassan Rouhani handed over the government to Raisi, the price of the US dollar was 24,500 tomans. But after 20 months, it is now above 50,000 tomans per dollar. The question is: how come the national currency's value has dropped 50 percent in these past 20 months? Did not Raisi's government promise to improve economic conditions and increase the value of the national currency?
Of course, restoring relations with Saudi Arabia is very good, but Raisi must discard the "hardliners" who have surrounded him.
Confronting Women Who Do Not Observe Forced Hijab and a Few Questions
The editorial of Hamdeli argues against the implementation of the plan to enforce hijab laws on women in Iran through law enforcement agencies.
In continuation of confronting the issue of women not observing hijab laws, Iran's law enforcement chief announced that his forces will take serious action in this regard and will use advanced technology and equipment in identifying and notifying women not wearing the hijab, and referring them to the judiciary.
The way this plan is going to be implemented and its ramifications raise a few questions:
1. Is "enjoining good and forbidding wrong" in Islamic sharia only about women's hijab? Is it not "wrong" to run the country so poorly that it would lead to other wrongs?
2. If "enjoining good and forbidding wrong" is only about hijab, can it be implemented forcibly and through security measures so that individuals would wear hijab only to avoid security confrontations? Are those who are in charge of enforcing sharia laws okay with these security measures in "forbidding wrong?"
3. Does this method of countering women who do comply with hijab laws lead to people becoming more religious, or does it only lead to more hypocrisy?
4. Do those who are in charge of implementing hijab laws in airports, subways, universities, parks, etc. really and fully believe in these laws? How about their families?
5. Can those who preach and issue orders about hijab make their own children and grandchildren fully follow hijab laws?
6. Will this mode of confrontation against not wearing the hijab lead to anything but the spread of dissatisfaction and the continuation of the popular protests?
7. Has there been any assessment on society's perception about this method of confrontation? Does society see this as a measure to prevent a "haram" based on sharia law or as a political project? In an informal poll held on Instagram, more than 80 percent of participants said that they see this as a political project.
8. Have policymakers asked themselves why after huge investments in cultural domains, the country is in such a situation? Why did these investments not lead to better social outcomes?
Iranian Regime Resorts to Technology to Fight Its Indomitable Enemy: Women
Installing smart cameras in public places, utilizing facial recognition systems, sending threatening texts – these are only some of the measures of the Iranian republic establishment which treats women as criminals.
"By using intelligent cameras and equipment in public places, we'll identify norm-breaking individuals," said Iran's Police Chief Ahmad Reza Radan, adding, "We'll send warning messages and documentation to the violators of hijab and public chastity laws, notifying them of the legal consequences of such crimes."
Radan's threats, however, triggered a nationwide response from women who published images and video clips on social media of themselves without the obligatory hijab, walking on streets, shopping, riding motorcycles, running and doing other daily activities considered normal worldwide except in Iran.
These women countered the police chief's warning with a warning of their own: no one and nothing can stop us from fighting for our freedom.
Meanwhile, in the course of 24 hours, more than 3,500 hijab-related texts were sent to women and business owners, 155 commercial centers, 137 stores and 18 restaurants were sealed off with their cases being referred to the judicial authorities.
The supreme leader's representative in Kayhan daily Hossein Shariatmadari equated women who do not wear the hijab with those who commit "murder" or "theft," disregarding the "lives and assets of innocent people."
Likewise, the spokesman for the Headquarters of Promoting Virtue and Preventing Vice asserted that this issue is not just about "two strands of women's hair and veil" but "being half naked and wearing repulsive clothing." Ali Khan Mohammadi asked people to confront unveiled women.
"They beat their breasts over four strands of hair while turning a blind eye to so many embezzlements and lootings," tweeted a social media user complaining about the current skyrocketing prices of medication in Iran.
The killing-in-custody of 22-year-old Mahsa Amini for "not completely" covering her hair has turned the whole country into a massive scene of protests and civil disobedience; a movement which the regime has been trying very hard to curb — but in vain.
Crisis of Scarcity of Psychiatric Drugs, Anti-depressants, Drugs for Rare Diseases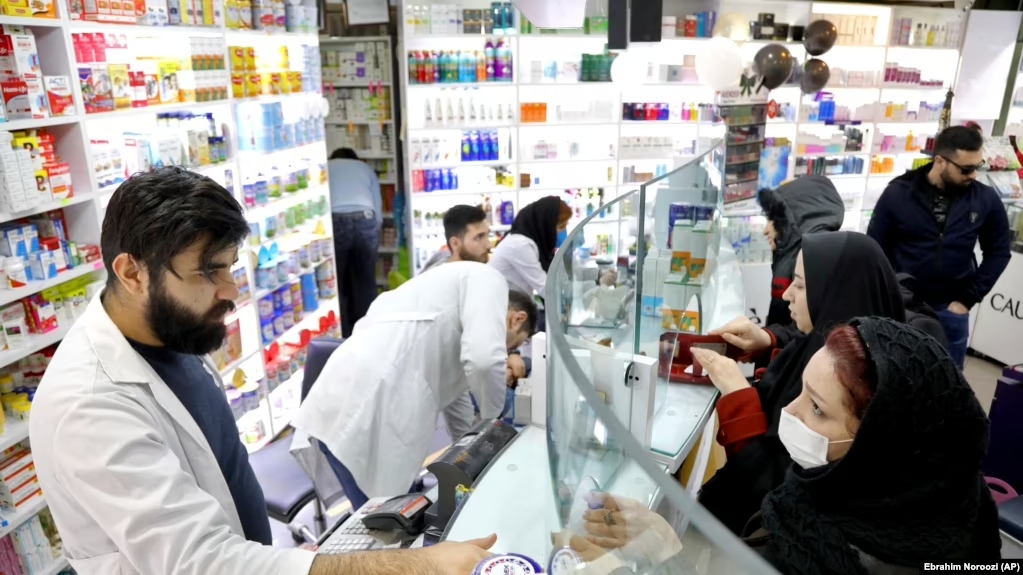 Deputy Chairman of the Iranian Pharmacists Association Ali Fatemi underscored that there is a shortage of psychiatric drugs, anti-depressants and drugs for rare diseases in the country, strongly criticizing the unprecedented import of IVs and common cold syrups to the country.
He pointed to the shortage of cash and the lack of development in increasing the capacity of manufacturing units, saying that drugs that have been produced for 60 years are now placed on the list of "urgent imports."
The scarcity of medicines and the considerable spike in their prices, particularly after the elimination of subsidies on drugs by the government, have become a matter of concern for the medical society and people.
Last year, a lawmaker admitted that the prices of some drugs have increased by about 300 percent to 400 percent and even in some cases up to 700 percent and there is still a shortage of drugs and antibiotics in the country.
Recently, Massoud Pezeshkian, a member of the Parliament's Health Commission, pointed to the budget shortage for providing drugs in the new year, warning that the situation might get worse this year.
Criticizing the performance of Ebrahim Raisi's government in providing drugs, Pezeshkian stated that after the elimination of subsidies, producers have been unable to buy raw materials for producing drugs.
After implementing a plan called "Daroo-yar," Raisi's government stopped paying subsidies for importing drugs last summer. At that time, it was announced that after eliminating the subsidies, insurance companies would be paid to increase their coverage so much so that people would not need to buy drugs in the free market.
Official data shows that prior to that, the government had allocated $3 billion for importing drugs and medical supplies.
Despite all these warnings by officials and lawmakers, the Iranian Health Minister has claimed that "a large proportion of drugs" are produced in the country, and there is not going to be any problem in medicine supplies this year.
"Catastrophic" Statistics of Underground Abortions in Iran
Roughly a year-and-a-half after the declaration of the "young population" law in Iran based on which strong restrictions against abortion were implemented, Iran's Health Ministry has stated that the number of illegal abortions outside medical centers is "catastrophically" high.
According to the Health Ministry's center for monitoring medical affairs, studies show that more than 70 percent to 80 percent of illegal abortions take place outside medical centers.
Each year, about 10,000 legal abortions take place in the country. According to the Health Ministry, any abortion without obtaining a permit is illegal, and if medical doctors conduct an illegal abortion, their permits will be revoked.
The rise in the number of underground abortions in Iran started when Ebrahim Raisi's government, a few months after taking office, made conditions more difficult for legal abortions.
Iranian Supreme Leader Ali Khamenei is a staunch advocate of having more children and has asked all governments in Iran in the past decades to come up with strategies in this regard.
The "young population" plan, ratified by the Iranian Parliament, grants financial and employment concessions to those who have more children, and along these financial incentives, it bans and limits contraception and abortion.
According to the new legislation, to get a permit for an abortion, a council consisting of two faqihs (Islamic jurists), a judge and several medical doctors must be formed, while the mother's decision makes no difference in this regard.
As a result, many women in Iran who seek abortions must turn to the black market for buying special pills which can be dangerous as these pills might be fake or might have expired.
Some women use underground abortion services which might be conducted under unhygienic conditions.
120,000 Working Children in Iran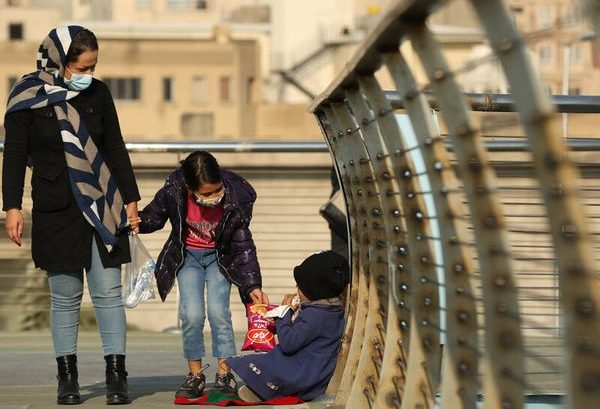 According to the Social Welfare Organization of Iran, there are at least 120,000 working children in Iran. About 14,500 of these children were reportedly identified last year.
It is also reported that the number of children waste picking in the cities of Iran has risen and they can be seen in all cities.
In recent years, there have been numerous reports regarding the increase in child labor and child marriage, which shows that social crises in Iran have now plunged to new depths.
Researchers in the field of social pathology have estimated that the number of working children in Iran is between 2 million to 5 million.
Last summer, a judiciary official admitted that trash recycling workshops with contracts with municipalities or independent workshops systematically exploit children.
These children have to work long hours under dangerous and substandard conditions for meager wages.
Along with the increase in the number of child laborers, 500 members and supporters of a charity foundation called Imam Ali Association issued a statement saying that the Iranian regime has deployed a number of poor children to participate in the crackdown on the nationwide protests.
Moreover, the Iranian regime has increased pressure on children's rights activists, arresting activists like Samaneh Asghari.