Big Trial Ahead for the Government and the Parliament
The editorial of Arman Melli underscores the significance of the recent "scandal" in which one of Ebrahim Raisi's ministers allegedly bribed lawmakers to keep his position.
The claim made by the city of Tabriz's lawmaker regarding Iranian Minister of Industry, Mining and Trade Reza Fatemi-Amin giving SUVs to lawmakers to stay in his position cannot be easily ignored. It must be clarified whether this allegation was fabricated, or this act of corruption took place in the Parliament.
Amin is going to be impeached by lawmakers, which is a difficult test for the government and the Parliament. The abovementioned claim is that a member of Raisi's government – which calls itself "pro-people" and "anti-corruption" – committed bribery to retain his position in the ministry.
If this allegation proves to be true, it will be costly not only for the minister but also for the government. One of the main slogans of Raisi's government was to fight systematic corruption but we now see that his minster is doing whatever possible to stay in his position with his team. This will not only harm Raisi's government but will damage the entire establishment as people can no longer trust such a government.
On the other hand, this bitter incident will erode confidence in the Parliament, as it creates the impression that taking bribes has always been the norm there. If proved, then the Parliament which was described as "revolutionary" by Iranian Supreme Leader Ali Khamenei, will lose its claim to such a title. Most certainly, there will be many discussions and hearings in this regard. Let us hope that this issue will not be forgotten in time.
How to Get Rid of the Inflationary Recession
The editorial of Tejarat, penned by member of Iran's Chamber of Commerce Hossein Pir-Moa'zen, explains the impact of high inflation and the drop in people's purchasing power on production, urging that the government must take measures to lower inflation.
Today, Iran's economy is facing the crisis of a decline in demand caused by the drop in people's purchasing power due to high inflation, strong fluctuations in forex prices, the lack of positive prospects for the economy and the continuation of the sanctions against Iran. Under these circumstances in which people's capability and desire to make purchases have declined, production too will be adversely affected.
Under these circumstances, there is no demand for manufactured products, so these products will accumulate in stores which will gradually result in a drop in production and a decrease in the level of services.
As such, manufacturing and service units will suffer from a shortage of liquidity and will eventually shut down as a result of insolvency. When inflation is not controlled in the economy and there are daily fluctuations in the prices of raw materials and production equipment, business owners cannot plan and predict the course of the market. So, the inflation rate will have a negative impact on the process of production and the provision of services.
If officials and decision-makers cannot find a way to decrease the inflation rate, the crisis in demand will become deeper and will have a negative impact on the availability of goods and services. And this will also result in a drop in the level of the country's trade. The crisis in demand today is due to the inflationary recession which has overwhelmed Iran's economy.
One of the reasons for the inflationary recession is the government's ongoing budget deficit, and if it continues, the country's economy will not improve. The government must ensure that its forex revenues do not result in an increase in liquidity in the market to control inflation. The government must stop interfering in the economy and should only prepare the ground for economic activity.
The Government and the Decrease in Social Capital
The editorial of Arman Melli maintains that the Iranian government cannot resolve the country's issues without regaining public trust and creating hope and solidarity.
The social capital of governments in Iran has steadily declined in the past two decades, but Ebrahim Raisi's government has lost this capital more than others. Those who voted for this government hoped that unanimity among the three branches of power in Iran might result in resolving the country's issues. But in practice, no such thing happened. Some of those who voted for Raisi are now openly expressing their concern and regret, stating that this government does not have any capability.
So, if Raisi runs for election today, his votes will be far less than before. And that is because the country is now facing more complicated, chronic problems. No individual or political group can resolve the country's problems without reliance on public trust, hope and social solidarity.
The country's significant problems have accumulated over time, and naturally national will is required to resolve them. Sometimes, we consider an issue as an economic problem but we later realize that it is rooted in other issues. So, national resolve is needed to even realize what the main problem is.
One of the main problems today is that government officials in Iran do not have strong scientific backgrounds, while the country's problems require scientific solutions.
So, the idea that unanimity in different branches of power can solve the country's problems is no longer viable and even the government's supporters are calling for a substantial change. Raisi's government claims to be the "government of the people." But instead of focusing on all people, its proclivity is now toward a certain uncompromising religious group that constitutes a minority among the radical "hardliners" in Iran.
Take Seriously the Shortage of Medical Drugs in 2023
The editorial of Mardomsalari calls for the Iranian government to pay immediate attention to the shortage of medical drugs and to allocate a greater share of the budget to this life-and-death issue for people.
Last spring, at a forum of Iranian pharmacists held in the city of Mashhad, different speakers expressed their concerns over the shortage of medical drugs in the months to come. No one took that warning seriously, and in the second half of last year, there was a shortage of drugs in the market which turned into a crisis, compelling officials to hurriedly import drugs.
Recently, a lawmaker warned about the shortage of drugs in the future, urging that last year, the ratified budget for drugs was over 70,000 billion tomans, and now it has decreased to 69,000 billion tomans. He added that given the fact that last year drugs were scarce, how can they provide the drugs needed in the country in light of the rise in prices, spiraling inflation and the unprecedented increase in forex prices?
The Iranian government must take the issue of medical drugs seriously and consider it as a strategic product. Any shortage of drugs puts patients' lives in danger. Government officials are all responsible for protecting patients' lives and ensuring people's health.
In Iran, if any officials and those close to the circles of power and wealth face a problem due to scarcity, they will find a way to solve it legally or illegally. It is only the ordinary people who suffer from such shortcomings and problems. If there was a shortage of drugs last year despite the allocated budget, this year too will witness a shortage of drugs unless this budget increases. Or else, this year it will be even more serious.
It is up to Iranian President Ebrahim Raisi to pay special and immediate attention to the issue of the possible scarcity of drugs so that patients will not suffer.
Now, given the fact that most drugs produced in Iran depend on the import of raw materials, the government must make purchases beforehand. Or else, they will have to import finished products which will be more costly than importing raw materials and the loss will be borne by the pharmaceutical industry in Iran.
Lawmaker: Resuming Relations With Saudi Arabia Prevented the Price of the Dollar From Skyrocketing to 100,000 Tomans
The agreement concluded between Saudi Arabia and Iran to resume relations has already had a positive impact on Iran's economy. Recently, the city of Jiroft's MP Zabihollah Aazami Sardoee underscored that this step prevented the price of the dollar from skyrocketing to over 100,000 tomans per dollar.
Sardoee added that this agreement also proved the significance of international relations, reminding Iranian lawmakers that if tensions in foreign relations are eased, the country's economic problems can be dealt with properly, given Iran's huge wealth.
Recently, the price of the dollar broke all records and soared to 60,000 tomans per dollar, causing massive disarray in Iranian markets.
In the meantime, Iran's private sector stepped forward to resume economic relations with Saudi Arabia.
Gholamhossein Shafei, head of Iran's Chamber of Commerce, in a letter to his Saudi counterpart, Hassan bin Mujib Al-Huwaizi, declared Iran's readiness to develop bilateral economic relations, pointing to the private sector's capacities in this regard.
In this official letter, Shafei has expressed happiness regarding the recent agreement, calling for the opening of a new chapter in bilateral cooperation in order to rapidly revive economic and trade relations and build on the longstanding trade relationship between the private sectors of both countries.
On a different note, Iran says 65 citizens of this country were pulled out of Sudan with the cooperation of Saudi Arabia and transferred to Jeddah in Saudi Arabia.
Iran's Foreign Ministry spokesperson stated that since the beginning of the clashes in Sudan, the issue of pulling out 65 Iranian citizens from this country was on Iran's agenda. These Iranian citizens were "safely transferred" to a Sudanese port and then taken to Jeddah in Saudi Arabia. He expressed his gratitude for Saudi Arabia's effective cooperation in this regard.
Workers Facing Dire Conditions Stage Protests While Khamenei Blames "the Enemy" for Deteriorating Economic Conditions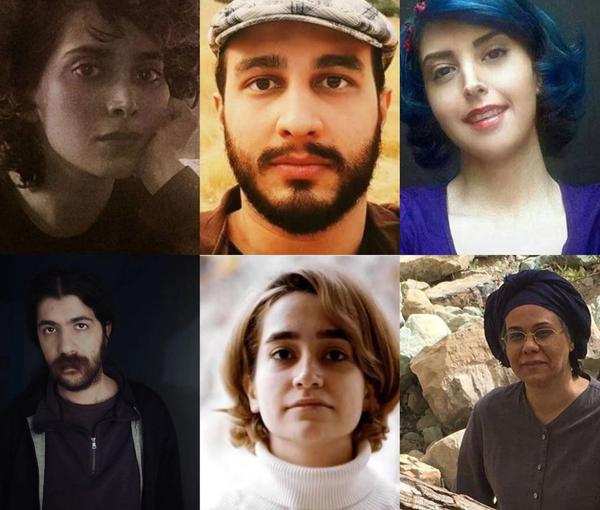 Amid increasing protests and strikes by Iranian workers, Supreme Leader Ali Khamenei recently claimed that their protests have "helped the government" and "raised awareness" among the authorities.
Employing his favorite word "enemy," Khamenei stated the workers did not let "the enemy" take advantage of their protests, nullifying "the enemy's attempt at setting up the worker society against the [Islamic Republic] regime." According to Khamenei, although workers stage protests, they also say, "We hate the enemy and are friends with the government."
Khamenei's out-of-touch-with-reality words were uttered when workers were either on strike or on the streets in protest against their dismal economic conditions, chanting slogans such as "our wages are in rials, but our expenses are in dollars."
In response to their lawful demands, however, the severe crackdown on workers was recently intensified: only during the last week of April, workers from at least 110 industrial and production centers, including oil, gas, petrochemical and steel industries, went out on strike while being threatened with dismissal and replacement; 50 labor activists were summoned in different provinces including Tehran, Kurdistan and Gilan; nine labor and teacher activists were taken into custody and transferred to Tehran's Evin prison. Not to mention that on May Day, workers at Haft Tapeh Sugarcane Factory in Khuzestan Province – which has a long history of peaceful protests – were assaulted by security forces for merely celebrating this day by distributing pastries in the factory.
Nonetheless, social media users in Iran commemorated the workers who were killed or executed during the protests, many of whom were the sole breadwinners of their families despite their young age.
The mother of Ali Seyedi, a worker killed during the "Woman, Life, Freedom" protests, was one of them, "I remember how hard Ali worked just to keep his head above water," she tweeted, "Happy May Day, my brave son! The Islamic Republic regime couldn't even tolerate your bare minimum life."
Ayatollah Alavi Boroujerdi Warns Against Widening Gap Between Clerics and People
Alavi Boroujerdi, a high-ranking cleric in the city of Qom, pointing to the recent incident in which a cleric was run over by a car, criticized government officials for creating distrust among the people, urging that "the gap created between the clerics and the people must be fixed. The path taken [by officials] was wrong. We must realize this."
Boroujerdi, the grandson of the famous Shiite Grand Ayatollah Hossein Tabtabai Boroujerdi, addressed Iranian officials saying, "Don't say things that would upset people. It is unprecedented to run over a cleric in the city of Qom – which is the center of the seminary and where the offices of grand ayatollahs are located – and then step out of the car and stab the cleric."
He also stated that some clerics in smaller cities are even scared of leaving their homes, adding that if this continues, clerics will no longer be safe in these cities.
On Saturday, a cleric was reportedly run over by a car in Qom and then the driver stepped out of the car and attacked him.
In recent days, assaults on clerics have significantly increased across different cities.
A few days ago, Iranian media outlets reported that Abbas-Ali Soleimani, former representative of the Iranian supreme leader in Sistan and Balochistan Province and member of Iran's Assembly of Experts, was killed in a targeted attack.
Furthermore, in a separate incident, a car ran over a cleric in the capital city of Tehran.
Over the past months, there have been reports of a considerable increase in the number of assaults on clerics in different cities. In the first months of the "Woman, Life, Freedom" protests, a trend emerged popularly referred to as "turban tossing" in which young boys and girls tossed the turbans of clerics and ran away.
Industry, Mining and Trade Minister Impeached, Removed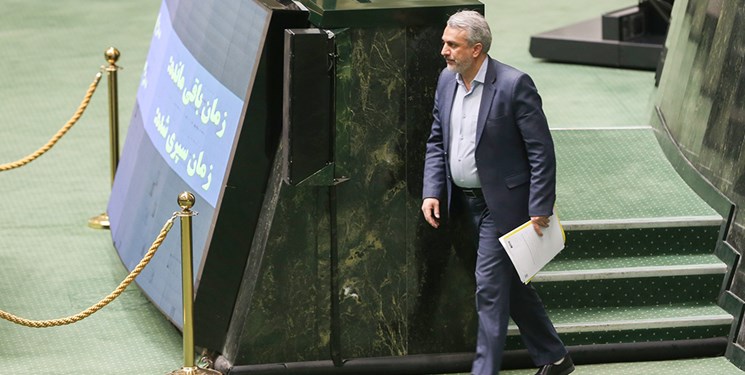 Iranian lawmakers on Sunday impeached Minister of Industry, Mining and Trade Reza Fatemi-Amin as he failed to secure a vote of confidence and was consequently removed from his position.
At the time of voting, 270 lawmakers were present, with 162 voting against Amin. As such, he did not win a vote of confidence from the Parliament.
Amin is the first minister from Ebrahim Raisi's government to be impeached twice and removed because he did not win a vote of confidence.
The lawmakers who were for impeaching Amin cited his poor performance, particularly in the automobile sector, while they underscored the incompetence of Raisi's government.
In his defense speech, Amin talked of widespread corruption in the automobile industry, accusing lawmakers of acting in collusion with the "automobile mafia."
Iran's automobile industry is one of those economic sectors where because of nepotism, families and relatives of lawmakers, ministers, government managers, judicial officials and military commanders hold positions with astronomic salaries.
During the impeachment session, the issue of giving 75 SUVs as bribes to lawmakers to prevent the impeachment of Amin was raised.
Two lawmakers had earlier disclosed that 75 SUVs were given to lawmakers to retract their demands for impeaching Amin.
The Industry, Mining and Trade Ministry denied the issue of bribing lawmakers, saying it will file lawsuits against the lawmakers who made this allegation.
This was the second time Amin was impeached, and his most recent impeachment was related to the automobile crisis in Iran.