Poverty Is Like Death
The editorial of Etemad argues that the root cause of the current nationwide protests – triggered by the death of a young woman while in the custody of the so-called morality police – is the widespread poverty which plagues the country.
When the news of the death of Mahsa Amini in morality police custody was released, it was predictable that it would spark nationwide protests. And as usual, no measures were taken to inform the public truthfully and on time, nor were any measures adopted to form a fact-finding committee. And despite numerous arrests and the brutal confrontation with protesters, the protests have spread all over the country.
Perhaps, had there been an accurate and realistic analysis of society, the morality police would not have so harshly treated Iranian girls and women on the streets for their so-called improper hijab.
Although the core of these protests is women's demands and its slogan is "Woman, Life, Freedom," the question is: how come the protests have continued, notwithstanding numerous arrests and the internet outage?
Answering this question requires scientific, objective and accurate analysis, but one can say for sure that all protesters' demands are not directed at the morality police. What prepared the ground for these nationwide protests is the widening chasm between the government and the nation.
The poverty line is declared at 18 million tomans, and many Iranian citizens must be considered below it. Incompetence, weak governance and overlooking citizens' demands will affect the overwhelming majority of citizens, resulting in their frustration and hopelessness.
Naturally, under these circumstances, people take to the streets to express their dissatisfaction. Why take to the streets? Because they cannot think of any other way to articulate their demands and express their dissatisfaction.
Neither elected bodies nor civil society has the necessary capacity for meeting these demands, and people see taking to the streets as their only option for delivering themselves from gradual death.
Do Not Create a Security Atmosphere in Universities
The editorial of Hamdeli daily warns against establishing an office for the Iranian armed forces in universities which will allow them to enter universities and create a security atmosphere in these places.
The minister of science, research and technology recently stated that the armed forces will have an office in each university to follow up on contracts and memorandums of understanding signed with these forces. Such a move seems unnecessary and will open the doors of universities to the armed forces.
As such, although the armed forces, according to the law, are not allowed to enter universities, this office can provide a pretext for the armed forces to establish a presence in universities. Under the current circumstances and with the recent raid on Sharif University by plainclothes security officers in which many students were injured and arrested, the security atmosphere in universities has escalated.
In one university, professors have been asked to report students who take off their hijabs in the class. Such expectations from professors would turn them into security agents and they can no longer act as real teachers.
It must be remembered that universities historically operate with complete independence from political and security entities – a tradition that is now simply ignored.
Although the independence of universities in Iran remans a distant dream, particularly under the current structure and the way the university heads are appointed, at the very least they must not allow security forces to enter universities and education centers.
Impact of Internet Outage on Iran's Economy
The editorial of Shargh sheds light on the dreadful impact of cutting off the internet in Iran on people's businesses and the country's economy.
According to the latest statistics of NetBlocks, the Iranian economy loses $1.5 million per hour because of the internet outage due to nationwide protests. About 40 million Iranians use Instagram for commercial transactions, and roughly 10 million online businesses are directly or indirectly dependent on Instagram, while many traditional businesses use Instagram for advertising purposes.
This year is called "the year of supporting knowledge enterprise companies" and most of these companies rely on the internet for their activities. Now, the question is: will cutting off the internet or filtering Instagram make these businesses prosperous or will it destroy them in this year when the government has promised to create 1 million jobs for youths?
Obviously, the damage due to the internet outage is not just financial. Through disrupting online systems, the natural and logical process of technological infrastructure is tampered with, and this will create loopholes for hackers. This is what has been happening in some government organizations with the highest levels of security. It can be concluded that the cost of the internet outage on Iran's economy would be equal to oil revenues in one year!
According to the statement made by Iran E-Trade Association regarding the internet outage and the restrictions that have been imposed, 400,000 online businesses are about to be destroyed. The statement asserts that the incomes of 10 million households depend on online businesses, and with the internet outage, the livelihoods of these people will be endangered.
In view of the fact that Iran's economic growth has been close to zero in the past decade, this uncalculated move is not only irreparable but is turning into a disaster.
Diplomacy and the JCPOA Stalemate
The editorial of Arman Emrooz argues that reviving the nuclear deal (JCPOA) can positively impact Iran's diplomatic relations with other countries.
The sanctions that the United States has already imposed on Iran have heavily impacted the country's economy; it must nevertheless be said that this is a normal political measure between countries that have strained relations with each other.
It must be noted that the economic power of Iran and the United States is not comparable. But in recent years, Iran too has tried to reciprocate US measures by imposing some sanctions on the United States – an act mostly meant for the media war and psychological warfare.
On the other hand, some of the US sanctions on IRGC commanders and other political figures are not that effective, because these people do not and will not go to the United States, nor do they have any bank accounts there. This, of course is not true of economic sanctions. In past years, the United States has increased its economic sanctions which have had negative impacts on society and have crippled the country's economy and industry.
Restoring the JCPOA can be an excuse for taking Tehran-Washington relations to a new phase and can be a big step for Iran's economy. But as we all can see, the JCPOA is in a coma and there is no hope for reviving it.
As for reviving the JCPOA, we must say that as we move forward, it seems to be more and more beyond reach and the recent sanctions show that Iran-US relations are becoming increasingly fraught. It must be noted that perhaps all sanctions will not have an economic impact, but most of these measures have had a psychological impact on the global community.
The JCPOA has not only created distance between Iran and the United States, but has also adversely affected Iran's relations with other countries. Although Iran has had good relations with some Asian, African and South American countries, its relations with regional countries are still difficult.
Many European countries and some neighboring countries are waiting to see if there is an opening in Iran-US relations. And if there is a way for reviving the JCPOA, it can significantly impact Iranian diplomacy.
Students' Harsh Warning to Oppressors: Crackdown Is No Longer the Solution!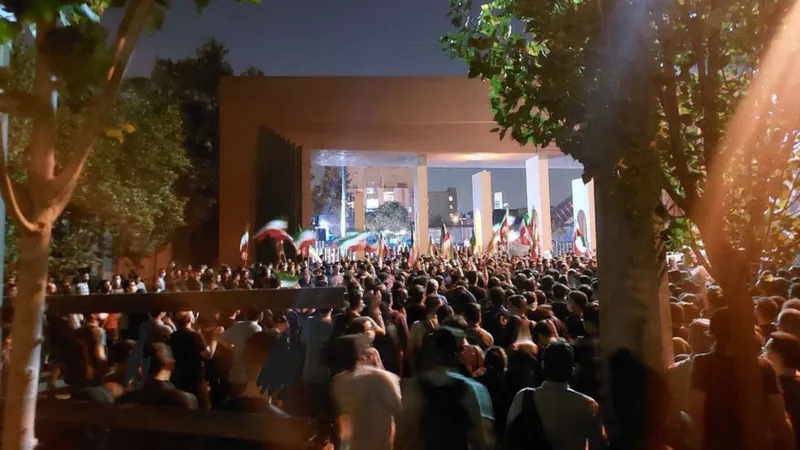 Day after day, Iranian students are holding protests nationwide, demanding their basic human rights while chanting "Death to the dictator!" Now, students from different universities of Iran have issued separate statements to strongly criticize the crackdown and the use of violence against students, warning that they will continue with their protests and will not tolerate crackdown and intimidation by the Basij forces.
Statements from Tehran University, Khajeh Nasir University, Mazandaran University and Art University warn that the shedding of students' blood will not be forgiven, underscoring that students will continue with their strike and boycott of classes.
Tehran University students have expressed their anger about the brutal treatment by security forces and physical assaults on their classmates, emphasizing that "do not think we are scared of your brutalities; even when you are pulling our hair, beating our heads on the ground, it is you who are afraid of us! With our battered and bruised bodies, we will stand back-to-back so you can see that we are all one!"
Tehran University students assert in their statement that university officials have threatened them that if they continue with their protests, footage of these protests will be given to the security forces.
In recent weeks, there have been many student gatherings held in different cities in Iran, while there have been multiple reports of confrontations with students, crackdowns, intimidating them, as well as extensive arrests of student activists.
Each day, more students are arrested in Iran, and the families of some of these students are threatened by the security forces not to speak out about the arrest of their children. By cooperating with the security forces, parents are hoping that their children will be released sooner.
In the meantime, university disciplinary committees have taken disciplinary measures against students from different universities.
Iran Still Blacklisted by FATF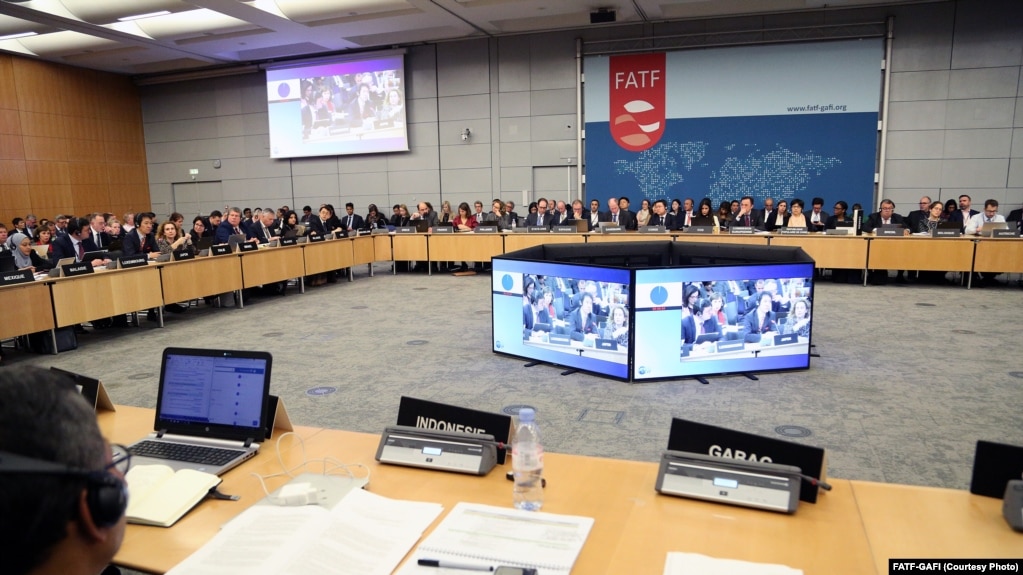 In its latest statement released after holding its recent meeting, the Financial Action Task Force (FATF) kept Iran on its money laundering black list, along with North Korea and Myanmar.
This international group which oversees banking systems in different countries has made recommendations to Iran so that the Iranian government can keep its banking system safe from possible involvement in money laundering and financing terrorism.
The Iranian authorities have so far refused to accept these recommendations.
In the FATF's statement, the Iranian authorities are addressed saying that Iran will remain on its money laundering black list until it implements the proposed recommendations.
Myanmar and North Korea are also on the FATF's black list, while Pakistan and Nicaragua have exited the FATF's gray list. Since 2018, Pakistan has been on the gray list of countries that face a higher risk of money laundering and financing terrorism.
Iran has been on the FATF's black list for years. During the nuclear talks and Iran's nuclear agreement with the P5+1, Iran was moved from the black list to the gray list to give an opportunity to the Iranian government to implement the recommendations for guaranteeing the safety of its banking system against money laundering and financing terrorism.
During that period, some proposals were made by the government but were rejected by Iran's Guardian Council and the bills were sent to the Expediency Council to make the final decision.
After holding several sessions to discuss this issue in the Expediency Council, no final decision was made, and eventually the FATF blacklisted Iran once again.
Blacklisting Iran has imposed many financial restrictions on the country including blocking Iranian banks' connections to international banks.
Resistance against ways for limiting money laundering and financing terrorism means nothing but an attempt to keep open the channels for money laundering in Iranian banking system.
Drug Shortage Crisis for 8 Months; the Government Simply Denies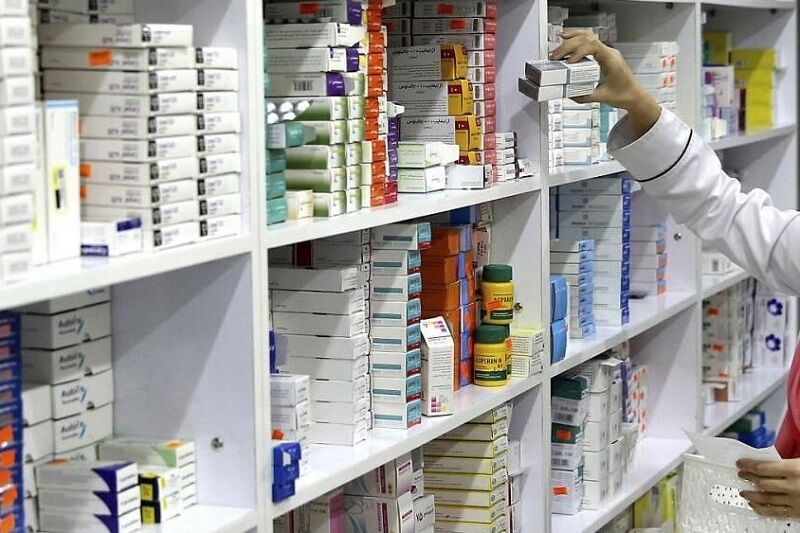 The Iranian people have been struggling with drug shortages for more than 8 months, while Iranian officials deny this and the high prices of drugs, claiming that they have provided pharmacies and hospitals with the necessary medicines.
For years, patients have suffered due to the shortages and high prices of essential medicines which has forced them to discontinue their treatment, but the current crisis has impacted basic medicines and medical equipment like IVs, antibiotics, and different kinds of painkillers.
The Iranian authorities have taken advantage of patients' suffering to advance their own political and international agenda, and occasionally they highlight patients' pain and suffering claiming that international sanctions have jeopardized people's lives in Iran. Such propaganda mostly focuses on patients who need special drugs, and a considerable number of them have lost their lives due to the shortages of the drugs they needed.
Iranian officials who earlier blamed the crisis of drug shortages and high prices on international sanctions have now adopted a policy of denial as ordinary drugs have become scarce.
According to a pharmacy owner, antibiotics, acetaminophen, amoxicillin suspension and amoxiclav are among the drugs that are hard to find in pharmacies. Another pharmacist has confirmed this issue, adding that since the beginning of 2022 problems in providing IVs have arisen.
The inefficient distribution of drugs, the decrease in insurance coverage of medicines, and insurance companies not paying pack pharmacies and hospitals are factors in creating these issues.
In the meantime, with the increase in the inflation rate in Iran, the poverty line too has risen, reaching 18 million tomans.
The rise in prices of essential and non-essential goods in Iran is not proportionate with the increase in people's salaries and incomes, making more and more people vulnerable.
Iran to Export 40 Turbines to Russia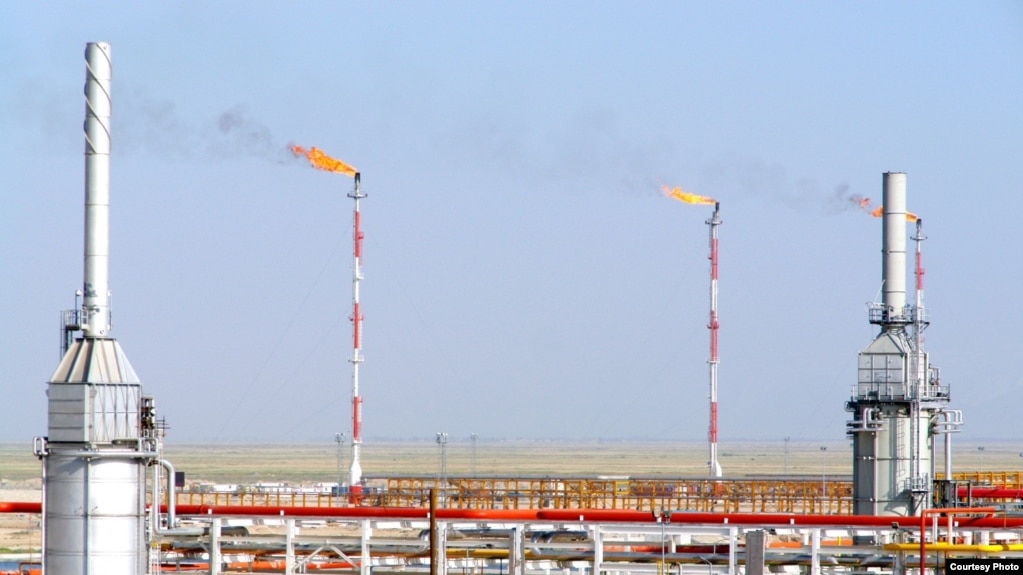 Tehran has announced the signing of a contract with Russia for exporting 40 turbines to this country – a great help to Russia's gas industry which is under Western sanctions.
According to Shana, an Iranian oil and energy news agency, CEO of Iran's Engineering and Gas Development Company Reza Noshadi stated that Iran's industrial achievements are not limited to drones and missiles, adding that currently 85 percent of facilities and equipment needed in the gas industry are produced in Iran, and because of this capacity, recently a contract has been signed for exporting 40 Iran-made turbines to Russia.
This Iranian official has not given any explanation as to when this contract was signed and when the turbines will be delivered to Russia.
Following the imposition of economic sanctions against Russia by Western countries, Moscow has reduced or stopped exporting gas to different European countries which has resulted in an increase in energy prices.
The Kremlin says that sanctions have interfered with the proper maintenance of Russia's gas infrastructure, and has specifically prevented the reinstallation of a Siemens turbine which has been under repair in Canada.
In September, Russian President Vladimir Putin had pointed to the important gas line between Russia and Germany, saying, "give us a turbine, we will turn on the Nord Stream tomorrow."
Western countries accuse Russia of using natural gas as a "weapon."
Noshadi has also alleged that the United States' goal in putting sanctions on Russia is to drive out Moscow from the global gas market.
Russia and Iran have the biggest gas reservoirs in the world and are both under US sanctions. In recent months, both countries have underscored bolstering bilateral relations.
Recently, Iran has faced strong criticism for exporting kamikaze drones to Russia with Europe imposing sanctions on Iran for this reason.