Complexities in Current Forex Market
The editorial of Tejarat explains why the Iranian government is in a difficult situation with regard to currency prices, particularly now that forex rates are fluctuating in the market.
As a result of wild fluctuations in currency prices, particularly the dollar, the prices of many goods and services have gone up. But with the decrease in the price of the dollar, the prices of goods haven't decreased. In the past, all producers and manufacturers blamed the spike in prices of their goods and products on the increase in the dollar price. But the decrease in currency prices has had no such impact on other prices.
Following the spike in the price of the dollar, there were some remarks about the government's role in this regard, while some held that Iran's Central Bank played a significant role in those flotations.
A closer look at changes in economic sectors – from production and distribution to consumption and services – shows that high prices were because of fluctuations in forex prices. Of course, the role of the forex rate on goods and services is undeniable, because all goods – particularly those that require raw materials and foreign machinery – are somehow related to the forex price. As a result, the fluctuations in the forex market have had a considerable impact on inflation and high prices. If we look at the issue realistically, those involved with the forex market can do whatever they wish to with the country's economy and consumer goods.
Of course, it is hard to deny the impact of foreign policy on forex prices. A look at the country's circumstances and relations with other countries proves that during the past three years, Iran's forex market has suffered because of strong fluctuations due to severe sanctions and the economic war against Iran. And that has created many problems for economic actors, producers and people.
The latest example of the impact of foreign policy on the forex market can be seen in the nuclear talks in Vienna. With the news of a possible agreement in Vienna, currency hoarders started to feel concerned and stood in long lines to sell their currencies.
Currently, most people, lawmakers, and economic experts hold that different governments in Iran have benefitted from increasing forex prices, which means that the government sells dollars at higher rates to compensate for its budget deficit.
If so, the government is now at an impasse. It cannot decrease the dollar price, as it confirms the view of the government's opponents about its role in the forex crisis. On the other hand, the government cannot refuse to buy dollars at the price it has announced!
Politics on "Clubhouse"
As we are approaching the presidential election in Iran, Iranian people from different walks of life get together and express their views on the social media forum Clubhouse. The editorial of Ebtekar explains the significance and limitations of this app with regard to political issues in Iran.
Social media, like all other social phenomena, impacts and is impacted by political events. Filtering is the most important tool to address security and political concerns over social media. Meanwhile, social media has a considerable impact on significant political events like elections and protests.
Facebook and the 2009 presidential election, Twitter and the 2013 presidential election, Telegram and Instagram and the 2017 presidential election, and now Clubhouse and the 2021 presidential election are considerable examples of the mutual impact between political events and social media. Cutting the internet and filtering social media during the protests in 2009, 2017, and 2019 also prove the significance of social media.
These days, Clubhouse has made it possible to hold political interviews, roundtables, and debates. And it even seems that some individuals are preparing themselves for holding election debates in Clubhouse. The talks in Clubhouse's rooms are reproduced by news outlets which shows that this app can be considered as a source for news media.
As Clubhouse is confined to cellphones with IOS operating systems and its users are confined to the elites, this app is neither a full reflection of Iranian society, nor can it impact the entire Iranian society. So, the views expressed in Clubhouse must be seen within this context.
Political currents obviously have certain plans for Clubhouse with regard to the upcoming election. And that is why some politicians have proposed imposing restrictions on and filtering this app.
Reasons for Political Exposures
The editorial of Aftab Yazd deals with the reason why Iranian politicians and officials are exposed after they are no longer in power. As these politicians' acts are not transparent, their measures and moves can be exposed at any time, and as a result, people lose trust in them.
Certainly, politicians who act according to Islamic ethical and political codes and want to serve the people will observe the rules of the game and move within the framework of ethical principles. But in Iran there are many politicians who are willing to break the codes of Islamic ethics in their competition with others over gaining power.
They are, above all, after power for the sake of power. As a result, every now and then we can see some figures in the country's political sphere who commit unethical, unprofessional acts to achieve or preserve their power.
During the past 42 years, we have witnessed that some figures entered the political domain with certain slogans, acted contrary to those slogans, and then took destructive measures and turned into opposition figures against the establishment.
That is why Iranian people must be very smart not to be deceived by such political mirages as we get closer to the presidential election in Iran. Such politicians are like barren deserts that promise water, but as we get closer, there is nothing but lies and deception.
The problem with Iranian political figures – both "reformists" and "principlists" – is that they have created impenetrable walls around themselves so no one can see their measures and moves. They don't act transparently so people can see what they are doing. When these walls collapse and people see what they have been doing, people lose trust in them.
When the time comes, those who have created walls to protect officials subsequently start exposing them and their measures. This can be seen all over the world, just as those who were previously close to former US President Donald Trump and have now made revelations against him.
In Iran, too, some political figures have created such walls around themselves and have acted without transparency. After they lost power, there were scandals against them, and they were exposed.
Sabotage at the Natanz Nuclear Facility and Playing Politics
Following the act of sabotage at the Natanz nuclear facility in which thousands of Iranian centrifuges were damaged and destroyed, the editorial of Aftab Yazd underscores that the Iranian government should continue the nuclear negotiations that are currently underway in Vienna. It also slams Iranian "hardliners" for trying to use the incident to push their own agenda for the upcoming presidential election. 
If one day the country's security issues are caught in the crossfire of partisan rivalries, it will be the kiss of death for all. This is so not just in Iran; it is like that all over the world. Certain issues that are related to the country must be distinguished and separated from everyday political and media issues.
After the act of sabotage at the Natanz nuclear facility, certain political remarks were made in interviews. The enemy managed to carry out their act of sabotage which might have had consequences for Iran and the people of the region, but some individuals within the country are trying to use it to advance their own agenda for the upcoming presidential election in Iran.
Just imagine what a global catastrophe it would have become if there were environmental consequences after the incident at the Natanz nuclear facility. It must be noted that the enemy and those who were behind this sabotage wouldn't care if Hassan Rouhani is the president in Iran or somebody else.
After this incident, some of the so-called "super-revolutionary" lawmakers called the enemy's sabotage "very beautiful" and they went on to give a series of misinformation about the acts of sabotage. Interestingly, Israeli media published this information, while expressing their happiness.
Anyway, as it has been repeatedly said, Iran preserves the right to respond to these acts of sabotage. But it would be absolutely wrong in the name taking revenge, as then Iran will be acting in the way that the perpetrators of the act of sabotage want it to. Exiting talks in Vienna is what they want Iran to do.
Iran's Sunni Community Files Complaint Against Rouhani for Failure to Secure Rights of Religious, Ethnic Minorities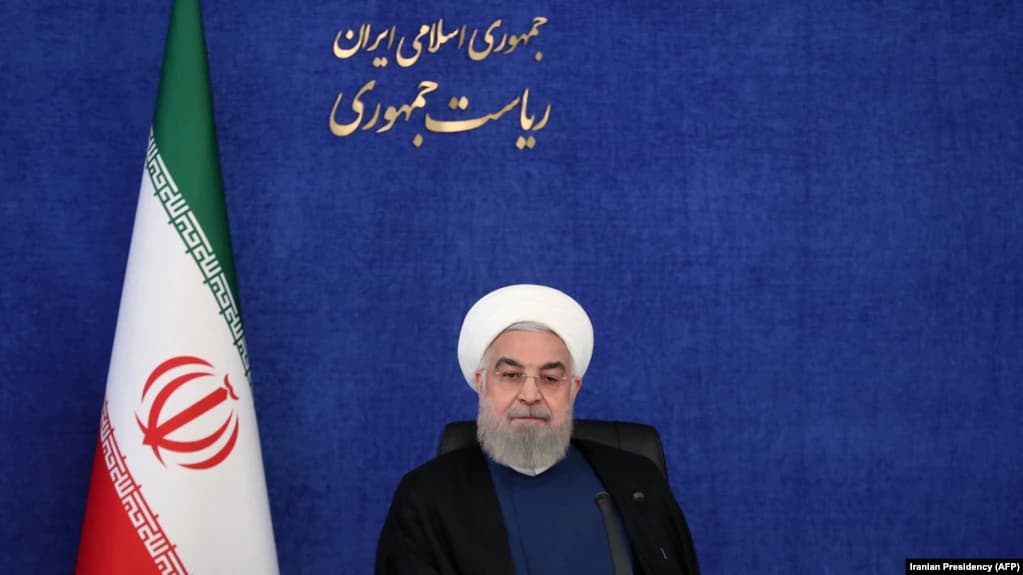 Hassan Rouhani who had entered Iran's political scene by presenting the "citizen rights charter" is now accused of not securing minorities' rights. The Sunni community has filed a complaint against him to the Supreme Court for his failure to secure the rights of religious and ethnic minorities in the country.
Etemad daily quoted former MP Abodollah Sohrabi as saying that the complaint has been filed with the Supreme Court, but no branch has been yet appointed to investigate it. Sohrabi – who backed Rouhani in the last two presidential elections – is one of the signatories of this complaint. He said this complaint was filed based on Article 34 of the Constitution – according to which seeking justice is the indisputable right of every individual.
Upon his victory in Iran's 2013 presidential election, Hassan Rouhani issued a 10-article charter based on which he promised to completely secure the rights of ethnic and religious minorities. However, according to Sohrabi, he has not taken any steps to implement the provisions of his statement so far.
As stated by Etemad daily, the Sunni community's complaint addresses articles 2, 3 and 8 of Rouhani's charter. These articles emphasize people's participation in the country's major management positions regardless of their language and religion, the appointment of eligible, local individuals in management positions and the elimination of discrimination. Other articles of this charter lay stress on teaching Iranians their mother tongue, including Kurdish, Azeri and Arabic officially at schools and universities as well as not viewing Iranian ethnicities and cultures as security threats.
Mysterious Death of IRGC Commander: Martyred or Just Died?
There have been contradictory accounts regarding the death of Mohammad Hejazi, second in command in the IRGC Quds Force. While the IRGC's public relations office issued a statement explaining that his death was due to heart issues, Mohammad Mehdi Hemmat, the son of the famous Iranian commander who rose to prominence during the Iran-Iraq war, tweeted that Hejazi's death was not due to heart issues.
In a tweet that went viral on social media, Hemmat called Hejazi a martyr, stating that he "sacrificed" his life for the Iranian supreme leader.
Later, spokesperson for the IRG Ramazan Sharif talked of Hejazi's exhausting missions, his contraction of coronavirus a few months ago, and the chemical exposure he suffered during the Iran-Iraq war, insisting that chemical exposure was the major cause of his death.
In another part of his speech, Ramzan Sharif stated that Israel was trying to assassinate Hejazi for years.
From 1997 to 2007, Mohammad Hejazi was the commander of the Basij forces for 10 years. During his term, the attack against Tehran University and the crackdown on students in 1998, as well as the suppression of the student protests in 2003, took place.
For his role in different cases of human rights violations and the suppression of the opponents and critics of Iran, Hejazi was sanctioned by the United States and the European Union.
Hejazi's name is also mentioned in the list of Iranian officials who were behind the AMIA bombing in Buenos Aires, Argentina, in which 85 people were killed and hundreds were injured.
Mohammad Hejazi was said to be the contact between the proxy groups and paramilitary forces affiliated with the IRGC in Lebanon, Syria, Iraq, and Yemen.
On August 28, 2020, Israeli Prime Minister Benjamin Netanyahu accused the Lebanese Hezbollah and Iran of joint efforts to implement a missile project in Lebanon, threatening that Israel would destroy this project. On the same day, the Israeli army revealed the names of three Iranian commanders who were in charge of implementing the missile project in Lebanon for Hezbollah: Mohammad Hejazi, Majed Navab, and Ali Asghar Norouzi.
Ahmadinejad: Security Officials Must Be Put on Trial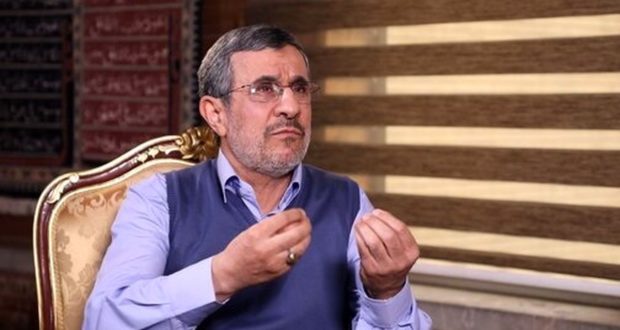 Former President Mahmoud Ahmadinejad pointed to the recent explosion at the Natanz nuclear facility, urging that the managers of Iran's security agencies must stand trial.
Ahmadinejad, who was talking to his supporters, criticized the intelligence and security agencies in Iran, saying that these agencies are paid thousands of billions of tomans to protect these places so that they don't come and destroy the Iranian nation's wealth. "They destroyed billions of dollars of the nation's wealth and it is as if nothing has happened! No one is held accountable," he added.
The former president also referred to the transfer of Iran's nuclear documents from the middle of Tehran to Israel, asking "where were the security agencies then?"
Ahmadinejad criticized the change in the function of security agencies which has turned them into tools for suppressing people: "Managers of security agencies must stand trial. How were our documents taken [out of Iran]? How did they assassinate our scientists? How did they explode our nuclear facilities? What are you doing in the country? Instead of stopping the enemy, you stop the people? Is it the nation that is a threat now?"
Iran's former president stated that in the 2019 popular protests, the security agencies sabotaged public property and used it as an excuse to crack down on people and massacre them, adding: "you say 231 people were killed. Shouldn't they [the security agencies' managers] be put on trial? These were our own people. They were from poor neighborhoods. They were workers who couldn't afford to pay their expenses."
Ahmadinejad's remarks are made while in less than a year, there have been two attacks against the Natanz nuclear site, and Iran's top nuclear scientist Mohsen Fakhrizadeh was assassinated in a location close to Tehran.
The failure to protect nuclear facilities and those involved in Iran's nuclear activities has now become the most challenging issue for Iran, as other countries' intelligence agencies have infiltrated the country's security and intelligence entities.
Rouhani Urges Armed Forces Not to Get Involved in Political Competitions
On the verge of Iran's presidential election and when a number of former IRGC commanders have announced their willingness to run for office, President Hassan Rouhani advised the country's armed forces to avoid getting involved in politics.
"Your mission is not to enter into political competitions," stated Rouhani in a message to the country's armed forces on National Army Day. He added that although previously military figures would take political positions in the world, in modern times even commanders of the armed forces are chosen from among civilians to keep armies away from politics.
Meanwhile, Hossein Dehghan, military advisor to Ali Khamenei and former defense minister, has announced his candidacy for the upcoming presidential election while defending the military's presence in the election.
Pointing to a different issue in his message, Rouhani also noted that when a nation is dissatisfied with a regime and turns away from it, the army has to choose either the people or the regime. He added that the army should support a government that has not betrayed its own people.
"When a nation is dissatisfied with the regime and turns away from it, it is the armies that have to choose either nations or regimes; they are the ones that should make a decision and make a choice," said Rouhani in his message.
In his last message as a president on National Army Day, Rouhani pointed out that armies' legitimacy relies on their "devotion, patriotism and loyalty to national security, the establishment, national unity and territorial integrity." He lauded the army and the IRGC for defending national interests during the "four years of economic war," while mentioning that "to equip the army and armed forces with the most modern weapons" was one of his government's achievements in the last eight years.