Independent institution to curb corruption in Iran
This editorial concentrates on corruption in Iran and the way establishing an independent institution can fight it.
The editorialist begins by referring to some countries in which independent institutions have been formed to identify and confront corruption and corrupt individuals. Despite the fact that the judiciary is already responsible in this regard, and given the prevalent corruption in Iran, such an institution is needed to be formed. This institution should be appointed by the supreme leader. It also needs to be nonpartisan, consisting of a number of economic, social, legal and political experts who are entirely independent from political factions and enabled to act professionally.
Without such an institution in Iran, corruption can never be eliminated, continues the editorialist. This is actually the last shot which, if not on the target, will end up in nothing but growing distrust among people.
Finally, the editorialist points to Singapore as a successful example of a country which established such an institution to tackle corruption.
An editorial in Arman Ravabet Omoomi on September 12, 2018
Preventing economic collapse
The focus of this editorial is on Iran's crippling economy and the ways it can be tackled.
The editorialist first elaborates on economic crises with which countries like Iran are grappling. Due to the continuous increase in prices, sellers hide their goods from consumers which leads to disruption in businesses, and the hoarding of goods becomes prevalent. Moreover, with rising prices of basic materials, manufacturers take advantage of the situation by multiplying prices of their own products. Foreign goods, especially medicine become rare. All in all, such hurdles cause waves of dissatisfaction in society.
The editorialist poses some solutions for the aforementioned problems, including prioritizing domestic issues over foreign ones, paving background for foreign and domestic investments, reforming the banking system as well as making Iran's Central Bank independent. What are more, unnecessary imports to the country needs to be stopped? Furthermore, rate unification for foreign exchange must be emphasized. Last but not least, Iran's young generation should be given job opportunities in the private sector.
An editorial in Arman Emrooz on September 11, 2018
Rouhani's presence in UN Security Council: Opportunity or threat?
This editorial addresses the presence of Iranian President Hassan Rouhani in the upcoming United Nations Security Council, questioning its advantages as well as disadvantages.
The editorialist begins by pointing out that Rouhani's presence in the U.N. Security Council needs to be thoroughly evaluated, with its diplomatic achievements and/or consequences. Firstly, it should be taken into account that the US President Donald Trump who is presiding over the council hardly adheres to diplomatic conventions, not to mention that his behavior is often unpredictable. Moreover, as the chair of the council, Trump can orient the meeting toward certain goals. Therefore, the Iranian delegation needs to carefully examine such considerations.
The editorialist then focuses on Iran's objectives for attending the U.N. Security Council, starting by this question: Can Rouhani defend Iran's rightfulness in the JCPOA in this meeting if he attends it? It all depends on the topic which Iran's government intends to address in the council, and if it is significant enough that no other authority but the president himself can deliver.
The editorialist finally suggests that it would be better for Iran Foreign Minister to take part in this meeting as Trump might not treat Rouhani with respect, hence damaging his position as the representative of Iranian people.
An editorial in Arman Emrooz on September 10, 2018
Iran's contradictory economic policies
This editorial questions the economic policies adopted by the Iranian regime in the past 40 years.
The editorialist believes that the establishment in Iran has taken contradictory, mostly wrong policies, compensating for one mistake by making another. Under today's dismal economic conditions, the government is trying to distribute money in society by increasing subsidies. Thus doing, not only the country's resources will be wasted, but economic problems won't be dealt with. This is in the interest of neither the country nor the people.
The editorialist continues that the government needs to come up with a serious solution and raises this question: why should an overwhelming majority of the employed in Iran live under the poverty line in a country with so many resources? Why not creating jobs and production to raise people's income and prosperity? Out of 81,100,000 million people in Iran, around 23 million are employed, namely, each employed person needs to be responsible for paying the expenses of 3.5 persons. Not to mention that about 53 million individuals are consumers and have no sources of income.
The editorialist concludes that injecting money into society won't end poverty, but escalates it.
An editorial in Shoroo daily on September 9, 2018
4 people arrested for attacking the Iranian embassy in Helsinki

Finland police announced that 4 people have been arrested for attacking Iran's embassy in Helsinki. The police pointed out to protest assembly in front of Iran's embassy in Finland on Monday. The protesters set fire to the Iranian embassy's flag.
According to Finland, tens of people took part in this protest gathering, but no one was wounded.
Fars news agency
Shirin Ebadi: Iranian regime will collapse sooner or later

Nobel Peace Laureate Shirin Ebadi holds that Iranian people will rise against the Iranian regime. In an interview with Frankfurter Allgemeine, she said, 'the current conditions cannot last; it is like a leaning wall that might collapse any second'. According to Ebadi, the current crisis is expanding day by day, and the Iranian national currency is losing its value 'catastrophically'.
Ebadi considered the establishment of Islamic Republic 'unstable', saying that continuation of current condition in Iran is 'improbable'. This well-known lawyer disagreed with foreign intervention, saying that the Iranian regime uses the return of the sanctions to justify the existing problems.
Deutsche Welle
Zarif: the U.S. is a bully!

Iranian FM Mohammad Javad Zarif criticized John Bolton, U.S. National Security Advisor, for threatening to impose sanctions against officials of International Criminal Court (ICC). Zarif wrote in a tweet: 'The US threatens to impose sanctions on the ICC & even prosecute its judges in American courts. Where is the outrage? The boorishness of this rogue US regime seems to know no bounds. When will the international community say enough is enough& force the US to act like a normal state?'
Young journalists club
Jahangiri: sanctions against Iran have had huge impacts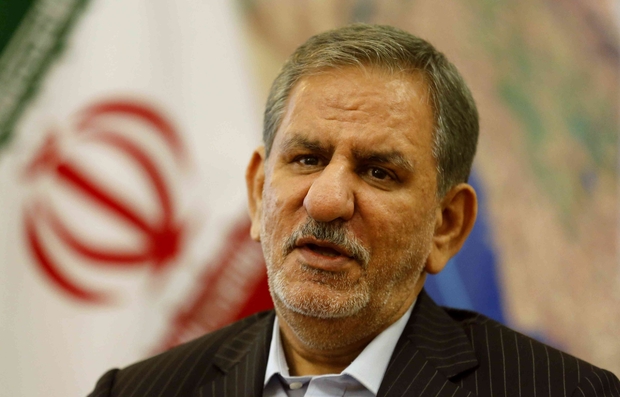 Iranian First Vice President Eshaq Jahangiri pointed out to "difficult, dangerous conditions" in Iran, urging that sanctions against Iran have had huge impacts. Jahangiri said, ' The U.S. has announced that it has launched an economic war against us. In addition to that, they have created a political, media war to impact our people's opinion'. He added: 'it isn't logical that they first sanction us and then say, "let's negotiate"; we will not give in to these conditions'.
Anatoli news agency
Iran-Afghanistan economic trades reached $3 billion

Abbas Araghchi, political deputy of Iranian foreign ministry, who is visiting Kabul, announced that economic transactions between Afghanistan and Iran have reached $3 billion. In his meeting with Abdullah Abdullah, Chief Executive of the Islamic Republic of Afghanistan, Araghchi did not give any further details regarding economic transactions but emphasized on the continuation of banking cooperation and expanding economic relations between the two countries.
BBC Persian
Kharazi: we won't negotiate with the US

Head of Strategic Council on Foreign Relation Kamal Kharazi said, 'in so far as the U.S. doesn't change its behaviors and doesn't stop its threats, we are not ready to negotiate and will continue to resist'. In the summit of 'Iranian Foreign Policy under Current Conditions', which was held by Chinese foreign ministry in Beijing University of international studies, Kharazi added with these pressures, the U.S. aims at changing the regime in Iran. He urged 'we are sure that with the resistance of Iranian people and help of countries that are our friends, we will succeed in overcoming these threats'.
IRIB news
Rouhani's advisor: it is not possible to reform the banking system

Massoud Nili, the economic advisor of Hassan Rouhani, said that it isn't possible to reform the banking system in Iran, but it can only be controlled by identifying factors in increasing liquidity. According to Nili, due to lack of financial resources, the necessary conditions for reforming the banking system doesn't exist.
Nili said, 'the volume of liquidity has hugely grown over 4-year periods; the annual average growth of liquidity has been 27% and has increased 2.6 times every 4 years'.
Radio Zamaneh
Iran to pay $104 million over the truck bombing in Saudi Arabia

U.S. federal court judge in Washington DC has ordered Iran to pay $104.7 million to the victims of the bombing in Saudi Arabia's Dhahran in 1996, which resulted in killing 19 U.S. military staff. During that truck bombing which was carried out in U.S. Force Base in Saudi Arabia's Khobar Towers complex, 19 U.S. militaries were killed, and 400 others were injured.
The delegation of Iran to the United Nations has made no comments in this regard yet, according to Reuters.
Tasnim
Basij Chief: We have no doubt in defending the revolution

General Gholamhossein Gheybparvar, chief of Iran's Basij forces, said that they have no doubts as to 'defending the revolution'. He also complained that Iranian officials aren't using the capacity of Basij, whereas, under current economic conditions, the government can use the huge capacities of Basij for resolving issues.
Fars news agency
IRGC's missile operation, a direct response to 'enemies'

Javad Saadatinejad, Kashan MP in the Iranian parliament, said recent missile attack of Islamic Revolutionary Guards Corps (IRGC) was a direct message to different factions and 'enemies of the country'. Praising IRGC for its recent attack on Democratic Party of Iranian Kurdistan, he called this operation successful, with different messages for regional and transregional parties.
As a result of IRGC's missile attack against headquarter of Democratic Party in the city of Koy Sanjaq, Iraq on Saturday, 14 people were killed and 30 were injured. Iraq has called this measure the 'violation of its sovereignty'.
Fars news agency
Iranian delegation in UN Security Council must respond to Trump, says official

Following US President's decision as to raising Iran's issue in the UN Security Council, Abdulreza Farajirad, Director General of Strategic Council of Foreign Relations, suggested that Iran must have a good delegation present in this meeting to respond to the U.S. allegations. He said Donald Trump's decision to raise Iran's issue in UN Security Council is the beginning of a new U.S. move to delineate Iran as a global threat that is after achieving nuclear weapons.
Farajirad said that Iran must regulate its relations with European Union so that they neutralize Trump's propaganda in the U.N. Security Council.
ISNA
South Korea refrains from importing Iran's oil

South Korea– the third importer of oil from Iran, after India and China– has been asked by U.S. officials to halt its oil purchase from that country. In July, Iran's oil export to South Korea was 194 thousand barrels per day. Another sanction package against Iran, which will have a restriction regarding fuel, will be implemented on November 4.
According to a professor of energy economy in a South Korean university, "Backing good relations with the U.S. is a priority for South Korea. The national security of South Korea relies on a military alliance with the U.S., so this country will halt importing [oil from Iran]".
Sputnik news
Iran's share from global tourism: 1.5%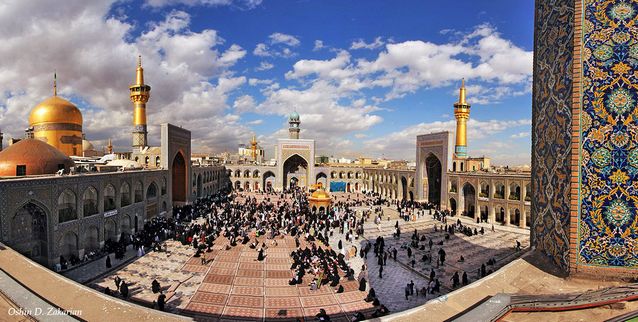 In its latest report, World Tourism Organization (WTO) has announced negative growth in Iranian tourism in 2017. According to WTO, Iran had a total of 4,867,000 tourists in 2017, which shows 1.5% negative growth compared to 2016 (with 4,942,000 tourists).
In this report, Iran's share from international tourism market is announced as 1.5%. Also, Iran's revenues from tourism in 2016 were 3 billion and 713 million dollars.
Iranian Diplomacy
Salehi on secret negotiations with the U.S.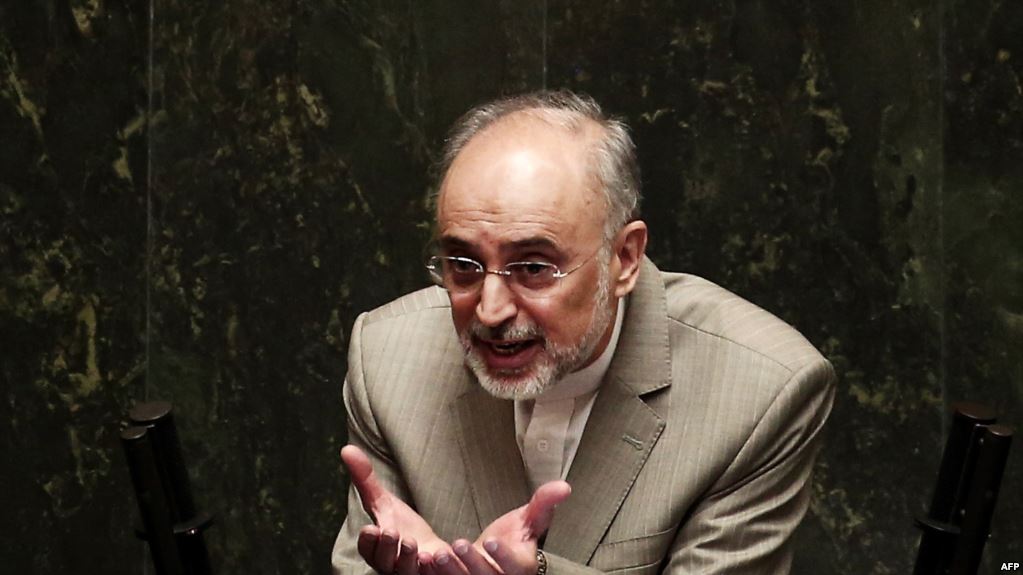 Head of Atomic Energy Organization of Iran, Ali Akbar Salehi, said in an interview with Iran newspaper that "Iran-U.S. secret negotiation" about the nuclear issue can be "very crucial for U.S. President Donald Trump who is after a comprehensive talk with Iran". He added that Trump knows that talk with Iran is very important and if he can reach a comprehensive political and economic understanding with Iran, he has done a great deal and "can become a legend for it".
Iran
Political expert: government not to shirk responsibility for the economic crisis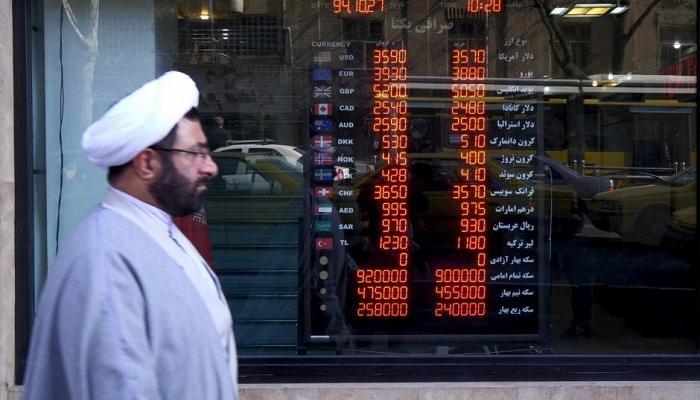 Nasser Imani, the political expert, said Iranian government shouldn't shirk responsibility at the time of at the time of economic crisis. He said current economic conditions have nothing to do with international conditions, and all experts agree that today's main economic issues are rooted within the country. Imani urged that the economic crisis in the country is due to weak planning and mismanagement, adding that in past years, Iran's liquidity has had 300% growth which would obviously result in an increase in the price of goods and currency.
Resalat
John Kerry confirms part of JCPOA's money might have gone to terrorist groups

Former U.S. Secretary of State confirmed that part of the money given to the Islamic Republic within the framework of the nuclear deal [JCPOA] might have gone to terrorist groups. John Kerry said that 'after resolving the claims with regard to debts, $55 billion was given to the Islamic Republic, part of which might have been given to groups known for terrorist activities.' He added, 'I imagine part of this money would be given to Iran Revolutionary Guards and other institutions known as a terrorist.'
VOA
1600 Iranians seek asylum from Bosnia

According to Bosnian newspaper Sarajevo Times, so far more than 1600 Iranians have sought asylums from Bosnia and Herzegovina, which is hundred times more compared to similar requests in 2017. Sarajevo Times said that with revoking visa requirement between Iran and Serbia last year, Iranians enter Serbia as tourists and then go to Bosnia as immigrants.
Vista
Lawmaker: 17 governors and more than 60 mayors to retire

Alireza Rahimi, the member of the board of directors of parliament, said according to statistics of the interior ministry, with enforcing laws as to not using the retirees, about 17 governors and more than 60 mayors in large, important cities of the country, as well as individuals in high-ranking managerial positions, will retire.
He added that the parliament passed this law as 'we witness that young people and women have not been used for a long period of time'.
ISNA
Farhani: enemy's psychological warfare aims at distancing people from supreme leader

Representative of Khuzestan in Iranian Assembly of Experts pointed out to 'enemies' conspiracies to hit the establishment of Islamic Republic', saying that 'the enemy's psychological warfare against Iran aims at distancing the people from the supreme leader'. Abdulkareem Farhani added that even though 'the economic war today is very significant, we are witnessing a psychological warfare as well'.
Vista
IRGC's missile attack against Kurdistan Democratic Party

Iranian Revolutionary Guards Corps (IRGC) on Saturday morning launched 7 surface-to-surface missiles against the positions of Democratic Party of Iranian Kurdistan, close to the city of Koy Sanjaq. So far, 14 people are reportedly killed and at least 40 people have been wounded.
Hours after this missile attack against the headquarter of Democratic Party, the government of Iraqi Kurdistan issued a statement, condemning 'Islamic Republic's attacks against the political offices' of this party. Since 2016, the clashes between Kurdish armed parties and IRGC forces have increased.
According to Fars, IRGC targeted the headquarter of Democratic Party of Iranian Kurdistan with Fateh 110 missiles. Fateh missile can carry a 500-kilogram warhead.
Tabnak
Zarif: Trump regime flip-flops are comical

Following the tweet of the U.S. Secretary of State Mike Pompeo saying that Iran doesn't give financial aids to Palestinians, Iranian FM Mohammad Javad Zarif tweeted: 'Trump regime flip-flops are truly comical. Once a week, its talking point is that we are "squandering" our resources abroad, the next week it's that we've not financially supported the Palestinians enough.'
Entekhab
Iran calls 'attackers' on the consulate in Basra 'opportunists'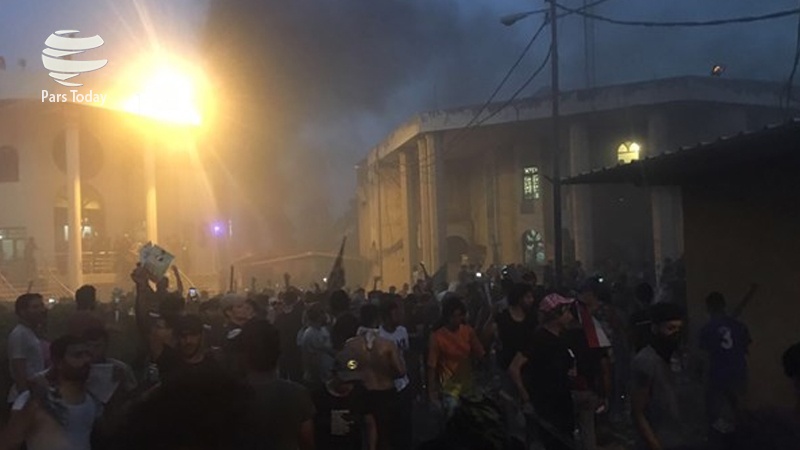 Deputy ambassador of Iran to Iraq said 'those who attacked Iran's consulate in Basra were opportunists and taking advantage of the situation'. According to Mousa Alizadeh Tabatabaee, recent incidents in Basra was 'in line with the conspiracy that has been going on for half a century to create division between the two nations of Iran Iraq'.
Iran's consulate in Basra, Iraq, was attacked on Friday by protesters and was set on fire. These protests have been launched in reaction to the inefficiency of the government in providing public services such as drinking water and electricity.
Pars Today
Marriages of 344 girls under the age of 14 in Alborz Province
A senior advisor in family affairs says that last year, 344 cases of marriages of girls under the age of 14 and two cases under the age of 12 were reported in Alborz Province. Saeedeh Al Sadat Dehghan said in 2016, 212 boys under the age of 15 and 425 girls under the age of 14 married in this province. This number is worrying, given the number of populations in Alborz Province and marriages that are recorded there each year.
The age of marriage in Iran is 13 for girls and 15 for boys.
Radio Zamaneh
Vaezi: if they dare, they should officially say Rouhani has British citizenship

Abulfazl Abuturabi, the member of Investigation and Probe Committee in the Iranian parliament, had claimed earlier that 'a high-ranking official had gone to Scotland for studying and had become a British citizen there'. The opponent media against Rouhani's government then announced that Hassan Rouhani has British passport under his own original name, 'Hassan Freydoun', which is why Rouhani had gone to Scotland 17 times for his Ph.D. without obtaining a visa.
Rouhani's chief of staff, Mahmoud Vaezi called Abuturabi's claim as 'sheer lie', saying that 'if he dares, he will name that person so that we can file a lawsuit against him. If we file a lawsuit now, they will say, we didn't mean the president'.
Radio Zamaneh