Youths Have a Different View
The editorial of Arman Melli underscores that the Iranian authorities must realize that the world has changed and youths have a different view on how they want to live their life.
Iranian society consists of 85 million people who have been shaped in accordance with the time and place they are living in. So, it is self-evident that they have different tastes and views on different issues. Fortunately, access to technology has raised awareness in less developed societies regarding social, political, cultural and economic changes, making it possible for these societies to move in the direction of growth and development. One can say, therefore, that today's world is different from the past, just as people today are different from past generations.
Today, people are connected to the global village and are after redefining old concepts and ideas; they do not like anybody else to think for them; they do not like to be told what to do and what not to do by others.
For instance, people in developed countries do not like to be told what to eat, what to wear, what movie to watch, where to go and where not to go, etc. So, the youths want to exercise their power of choice as they see fit.
The Iranian authorities, therefore, must keep pace with current social norms, or else, the gap between the nation and the government will widen. Young Iranians seek a better future for themselves, which requires the formation of a common worldview between them and officials.
Today, Iranian boys and girls aspire to live with dignity and exercise their rights. The question is: has the ground been prepared for them?
Iran's Economic Prospects
The editorial of Aftab Yazd offers a negative outlook for Iran's economy given the challenges facing the country.
The problem with Iran's economy is that all economic fields are monopolized by certain individuals, organizations and entities that have made it very difficult for people to do business. In other words, these entities are significantly present in the fields of production, financial services, mining, oil, gas, etc.
Iran ranks second in natural gas reserves and fourth in crude oil reserves. Iran is an oil exporting country which is under economic sanctions, but the Iranian government's budget still relies on oil revenues. So, given the fluctuations in the oil market, the tough sanctions imposed on Iran and the existence of significant monopolies over the country's economy, it is only natural that its economic growth is zero.
In light of the external shocks to the country including sanctions, fluctuations in prices of goods, the lack of planning and government incompetence, the economic recession in the country is unlikely to come to an end any time soon. The significant drop in oil exports has substantially pressured the government's financial affairs, pushing inflation to above 40 percent.
The continuation of high inflation has significantly impacted households' purchasing power, while making it impossible to create jobs for youths, including recent university graduates.
After former President Hassan Rouhani left office, Iran's economy has not only not been revived, but economic conditions for the people have also become tougher with their tables getting smaller and smaller. Economic activity has not been able to mitigate the effect of sanctions and the national currency is losing its value rapidly.
With the increase in sanctions, Iran's foreign policy has turned more and more toward neighboring countries, particularly China and Russia. Most of Iran's assets in other countries are inaccessible due to the sanctions. Meanwhile, the country is facing serious challenges because of climate change. The increase in climate challenges like recurrent floods, droughts, dust storms and the shortage of energy can considerably impact the country's economic prospects.
Along with the recent pressure of inflation, these challenges can severely impact vulnerable groups in society thus increasing the risk of social tensions and people taking to the streets. Now, with geopolitical tensions and the failure of talks for reviving the JCPOA, further economic sanctions will be imposed on Iran, and projections for economic growth will be less than zero.
To Develop or Not; That Is the Question!
The editorial of Etemad argues that Ebrahim Raisi's government not only does not have any plan for national development, but it also appears to be in defiance of it.
Over the past 80 years, all countries have been focusing on far-reaching development. It is not an overstatement to say that "development" has been the most important and repeated word by government officials, politicians and even thinkers and citizens in all countries in the past 8 decades.
Now two years after Ebrahim Raisi's government taking office, we have not heard a word about development from any officials at any level. What is this government's vision for Iran's future? Is the government after "national development" or not? Is Raisi's government against, or even in defiance of, development? What image does the government have of an "ideal Iran" in the next 20 years?
The ideal of turning Iran into an "Islamic Japan" which was formerly raised has now become more of a joke. And it is impossible for Iran to reach the level of China and Russia. This government with its ideological relations and claims can neither follow the East nor the West.
Not only are there no signs of pursuing development in Raisi's government, but there are also indications that it is in defiance of the idea of development. Raisi's government does not even seem familiar with the common discourse of the past 100 years on essential subjects like industrialization, independence and providing for people's basic needs etc.
So, it is meaningless to try to find out what the government plan is regarding national development. One cannot ask this government about its theory of development because it does not have one.
Today, all Iranians are much concerned over this very significant question: "development, yes or no?"
High Drug Prices Threaten People's Lives
The editorial of Etemad underscores that drugs are not luxury goods and should not be treated as such by officials, highlighting that the rise in drug prices has put people's lives at risk.
In recent months, Iranian society has suffered from official and unofficial reports of the rise in prices, so much so that it seems as if high prices have become common in the markets.
This year is called "the year of controlling the inflation," but contrary to expectations, prices of goods and services increase every day. People, particularly low-income families, have surrendered to these circumstances because of their financial problems, giving up most of their economic demands from housing to even food. Buying a house or a car has become an unattainable dream for an employee or a worker.
Amid the continuing rise in prices, it is not acceptable to increase drug prices as essential drugs cannot be treated like other goods and services. In his election campaign, Iranian President Ebrahim Raisi repeatedly promised that if elected, he would cut the cost of medical treatment by half. Now, not only is there no decrease in drug prices, but the lives of patients are also at risk while their families face unbearable pressure.
Drugs can save lives and cannot be considered as cars and other luxury goods. According to Iranian officials, there has been a considerable rise in drug prices, while pharmacy staff inform people that drug prices and medical costs have increased several fold.
How do Iranian officials manage the country when they see no difference between drugs and other goods and treat them as the same? How do they see themselves as "servants of the people"? The lack of access to essential drugs endangers people's health. People's lives depend on it. Medical drugs are not luxury goods.
Now, if anyone criticizes officials and their wrong decisions, they will be accused of helping the "enemies." But the biggest enemies in a society are poverty, incompetence and corruption.
Iran is under sanctions, but officials are in charge of making priorities and decisions. The critical needs of patients must not be ignored and they must be given every chance to live healthy and fulfilling lives.
Iran-Saudi Arabia Trade Has Started, Says Iranian Minister
Minister of Industry, Mining and Trade Seyed Reza Fatemi Amin has pointed to the Tehran-Riyadh agreement over resuming relations, highlighting that trade between Iran and Saudi Arabia has already started. He added that exporting Iranian goods to Saudi Arabia is on Iran's agenda.
In the meantime, it was announced that in pursuing efforts to resume diplomatic relations, Tehran and Riyadh intend to commence regular commercial flights between the two countries, in addition to Hajj pilgrimage flights.
Iranian Minister of Roads and Urban Development Mehrdad Bazrpash recently announced that Saudi Arabia's General Authority of Civil Aviation officially requested the establishment of three weekly flights between the two countries.
These three flights will be in addition to annual flights for the Hajj pilgrimage which are going to be resumed soon.
Pointing to Iran and Saudi Arabia resuming their diplomatic ties, Bazrpash stated that both countries have declared their resolve to implement the general agreement regarding economic, trade, investment, technological and scientific cooperation to boost regional and international peace and security. Accordingly, he added, they have considered establishing flights between Iran and Saudi Arabia, in addition to Hajj pilgrimage flights.
Earlier, Iranian Foreign Minister Hossein Amir-Abdollahian, after a phone call with his Saudi counterpart Prince Faisal bin Farhan, announced that his ministry is trying to reopen Iran's embassy and consulate in Saudi Arabia in time for the Hajj pilgrimage.
Furthermore, in anticipation of the increase in trade between Iran and Saudi Arabia, Chairwoman of the Ahvaz Chamber of Commerce Shahla Amouri stated that Khuzestan Province's ports can be frontrunners in exporting non-oil products from Iran to Saudi Arabia. She added that ports in the cities of Abadan, Khorramshahr, Imam Khomeini, Chavibdeh and Arvandkenar have the necessary infrastructure for exporting goods to the eastern ports of Saudi Arabia.
Amouri added that the resumption of relations between Iran and Saudi Arabia after seven years can bring prosperity to Khuzestan's ports.
Another Woman Killed Over Hijab in Kerman
After "a warning about hijab" was given to female tourists in Shazadeh Mahan Historical Garden, near Mahan in Kerman Province, a scuffle broke out between people supporting women and those giving the warning, which resulted in the killing of a female tourist.
Soon after the publication of this news, some Telegram channels and media activists close to the Iranian regime stated that those giving warnings were in a bus full of "pilgrims" heading for Qassem Soleimani's tomb located in Kerman. But this news was subsequently deleted from their accounts and media outlets close to the IRGC, including Fars and Tasnim news agencies, alleged that the women was killed in a "public scuffle" over a "private issue."
Several people were reportedly injured in the scuffle and several individuals were arrested by law enforcement and security forces.
A videoclip released from the scuffle shows the deceased woman falling to the ground but still alive with her friends helping her to sit. However, there is no ambulance to help her.
The clip, which seems to have been recorded by people inside the bus, also shows a group of people, including several unveiled women and men, engaged in a fight with those giving warnings about the hijab, while several passengers inside the bus are insulting them for supporting the women who have defied the mandatory hijab laws.
After the death of Mahsa Amini in the custody of so-called morality policy over forced hijab, nationwide protests erupted in Iran, and ever since then, Iranian women have refused to comply with the compulsory hijab laws. In recent weeks, the Iranian regime's organizations and entities including the Promotion of Virtue and the Prevention of Vice Headquarters and the chief of law enforcement have started to implement plans to increase pressure on women who do not comply with the mandatory hijab laws such as preventing those women from entering shopping centers and cultural spaces and sending SMS warnings about hijab to women.
Forum for Saving Iran: Consensus on Peaceful Transition From Islamic Republic Regime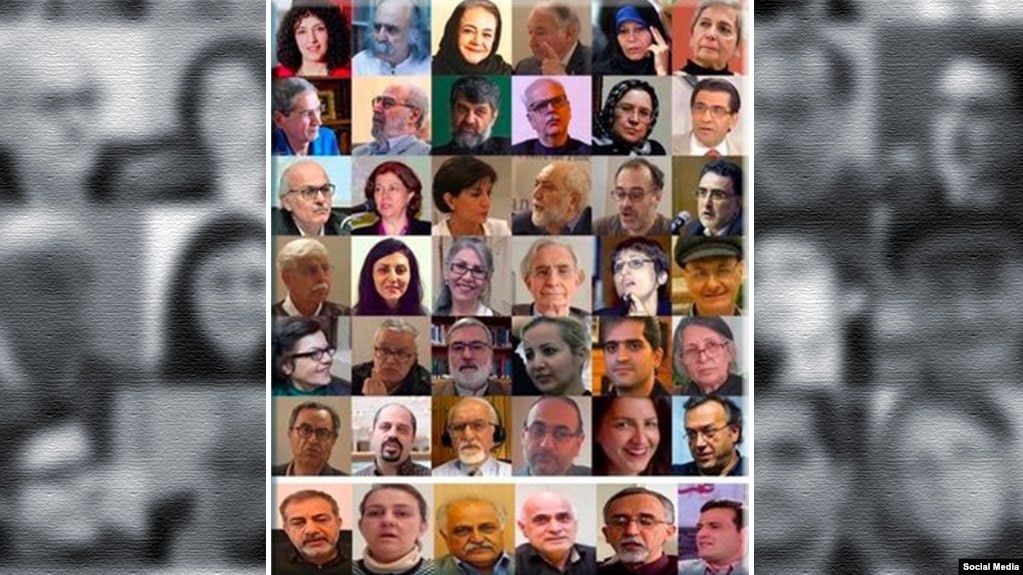 An online forum entitled "A Dialogue for Saving Iran" was recently held with prominent political activists and academics outside and inside Iran, including political prisoners from Tehran's Evin prison.
Encompassing a wide range of political trends from "reformists" and republicans to monarchists and leftists, the forum was concluded with the unanimous belief that Iran needs and is ready for a fundamental transformation.
Political activist Abdollah Nasseri said that in the past eight months the Islamic Republic regime has committed crimes unprecedented in its 44 years of rule, such as the killing of 22-year-old Mahsa Amini, the shooting of 9-year-old Kian Pourfalak, the shooting of countless young protesters in the eye, and the systematic poisoning of schoolgirls; that is why its overthrow is necessary.
Ardeshir Amir Arjomand, senior advisor to former presidential candidate Mir Hossein Mousavi, noted that the institutionalized corruption of the Iranian regime and its inflexibility has made any kind of reform impossible.
One of the jailed human rights activists whose message was read in the forum was Narges Mohammadi who pointed out that "in order to save Iran, people should end this misogynistic theocracy."
Another human rights activist behind bars, Golrokh Iraei, said in a message that although the world has heard the voice of the Iranian people, the West still disregard the opposition inside the country, "The Western countries' leaders need to close their embassies and remove their ambassadors and end their diplomatic relations with the Islamic Republic regime."
Another participant from inside Iran was the imprisoned "reformist" Mostafa Tajzadeh who emphasized that "Wilayat-al Faqih as a basis for political order has obviously failed." He added that an establishment run by an unaccountable individual for life has nothing to do with republicanism and is doomed to failure, no matter if it is secular or religious.
Faezeh Hashemi, daughter of the late President Ali Akbar Hashemi Rafsanjani, currently held in Tehran's Evin prison, insisted on holding a referendum not only for "making essential changes in the country's current policies" but also for deciding "if the country needs a supreme leader."
52 Percent Jump in China's Exports to Iran in the First Three Months of 2023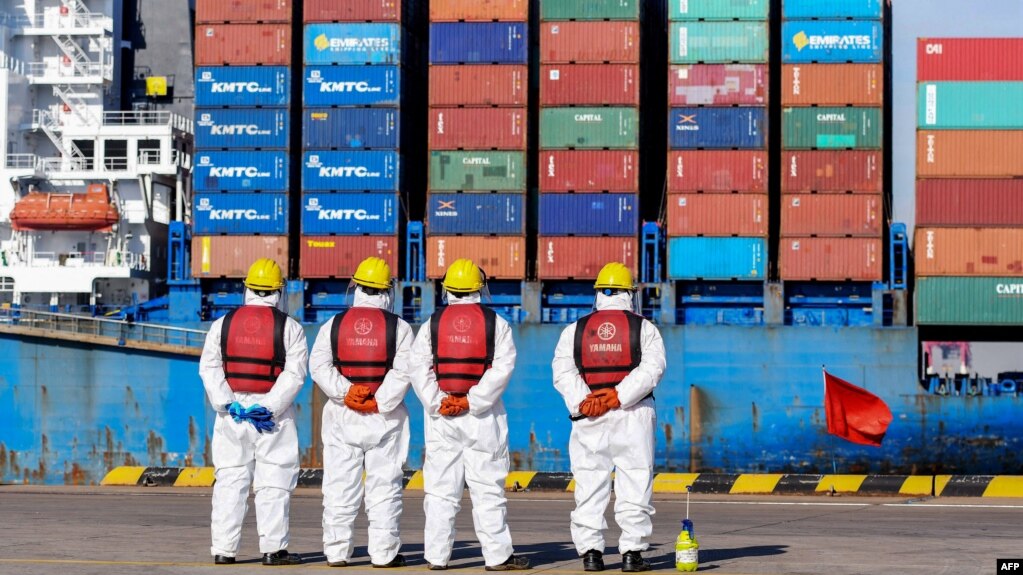 New statistics by the Chinese Customs Office show that in the first three months of 2023, China has exported more than $4 billion to Iran showing 52 percent growth compared to the same period last year.
According to China's Customs Office report, the country has imported $2.9 billion from Iran in the same period which represents a 41 percent drop compared to the first three months of 2022.
The reason for the significant drop in Iran's exports to China is not clear, but in recent months, Iranian entrepreneurs and economic actors have talked of Russia taking over some of the markets for Iranian products in China.
In this regard, CEO of Khuzestan Steel Company Amin Ebrahimi recently urged that Russia, by supplying steel at lower prices in the global market, has disrupted the markets Iran had created for itself during the past four decades. He added that the Russians have taken over the market which has resulted in a drop in Iran's steel exports.
There are similar reports as to Russia taking over Iran's petrochemicals and oil market in China.
According to the statistics of China's Customs Office, in the first three months of 2023, the country imported about $30 billion from Russia which indicates an increase of about 33 percent compared to the same period last year. China's exports to Russia also show 47 percent growth reaching $24 billion.
A look at Iran-China trade reveals that the Chinese purchased chemical products, mining products and some agricultural products respectively from Iran last year.