Insulting the President Is Worse Than Setting the Nuclear Deal on Fire in the 10th Parliament!
Following a lawmaker's call for deposing and executing Iranian President Hassan Rouhani, the editorial of Setareh Sobh highlighted the unlawful nature of such remarks by the lawmaker.
Mojtaba Zolnoori, head of the Parliament's National Security and Foreign Policy Commission, addressed the president on Twitter: "Today, the overwhelming majority of people wouldn't be satisfied unless you are deposed and punished. With your own logic, the supreme leader must issue an order to execute you a thousand times, to please the people."
Some points need to be mentioned in this regard. If, once and for all, the country's officials take a look at their job descriptions to see the extent of their powers, such issues will be resolved, and they won't say whatever they feel like saying. According to articles 84 and 86 of the Constitution, lawmakers can comment on any issue. But the aforementioned comments are insults.
Mr. Zolnoori, or any other lawmakers, can warn, question, or impeach the president. But he has gone beyond his powers, telling the supreme leader to execute the president. This means that as a lawmaker, Zolnoori doesn't know what the duties and the legal status of the supreme leader are and expects him to pass legal judgement.
The damage caused by Zolnoori and his group by saying such things is worse than setting the nuclear deal on fire in the 10th Parliament. It shows that a lawmaker who has been elected to the Parliament with 204,000 votes wants to decide for 80 million Iranians and depose and execute the president who was elected with 24 million votes. With his number of votes, Zolnoori cannot even represent the majority of people in the city of Qom, much less the entire country.
The proper way for disagreeing with the government and the president is through legal channels, not insulting him on Twitter or other social networks.
Setareh Sobh

Exposing Corruption by Trusting People
The editorial of Tejarat Online criticizes the Parliament for proposing a bill to financially support whistleblowers in corruption cases, stressing that if people know that their disclosures in these cases will be taken seriously, they will be more inclined to expose corruption.
A bill was passed in the Parliament to financially support whistleblowers in cases of corruption. The question is: is there a need to allocate budget revenues to financially support whistleblowers?
People all over the country are ready to expose corruption and those involved in it without expecting any financial support. Fed up with corruption, people do not need any financial incentive for exposing it.
What is needed for combating corruption is decisive confrontation, irrespective of the ties and affiliations of the people involved in corruption cases. Today, wherever we look at the economic crisis in the country, we find the presence of high-ranking officials. This can be proved by taking a look at the corruption cases and those who are imprisoned: a minister's son-in-law, a minister's brother, a minister's daughter, the president's brother, the vice president's brother, ministers, judges, the judiciary's top officials, lawmakers, etc.
If people have severely suffered from high prices and inflation, this is due to the mafias or the so-called "kings." Whichever economic sector we look at, we find these "kings" and mafias: "the gold coin king," "the sugar king," "the housing king," "the automobile king," "the forex king," "the egg king," etc.
Under these circumstances, it makes no sense to talk of financial incentives for whistleblowers, as people are being crushed under corruption. People are outraged when they see those involved in corruption are not being held accountable and punished.
So the so-called "revolutionary Parliament" should have passed a bill guaranteeing that people's disclosures which reveal corruption will be taken seriously. And more importantly, the corrupt are punished severely.
Tejarat Online

Economic Crisis; Officials Must Apologize to the People
The editorial of Tejarat Online underscores that Iranian officials must apologize to the people for their own incompetent management which has resulted in terrible economic conditions for the people.
There is no need to make any explanations about the crises in Iran's economy, as the roots of the crises are quite obvious. Those who held that not ratifying the FATF and the CFT will not have any impact on Iran's economy can see today what has happened to the country's economy.
Those people who created obstacles for the country's economy should stop blaming the government for everything and must apologize to the people for their past measures. They used to say that they would replace the dollar with the Indian rupee, the Chinese yuan, the Turkish lira, Russia's ruble, or Europe's euro. But today we can see that the price of the dollar is going up every minute, dragging other prices with it.
Former President Ahmadinejad invited the world to put sanctions on the United States and use Iran's rial instead of the dollar. At the end of his presidency, the dollar had risen from 900 tomans to 4,000 tomans. Now with the policies of Rouhani's government, the price of the dollar has reached 32,000 tomans.
This instability has had dreadful consequences for the country. Rouhani, too, will soon go, and it is the people who will pay the price for his incompetence. Meanwhile, people will have nothing to put on their tables and share with their families.
It seems that what is missing is the officials' guilty conscience. They should think about what they have done to the people and their lives. What is important is that officials will not apologize or be punished for what they have done. In the end, even though they have wreaked havoc on the country, they will not be held accountable. And worse, they don't even feel they should be held accountable for their misdeeds.
The floundering economy and the deplorable living standards endured by the people only prove that we have incompetent managers who, with their mismanagement, are mocking low-income families and making them feel humiliated in front of their families.
Tejarat Online

Strategic Mistake of the Central Bank
The editorial of Jahan Sanat focuses on the repercussions of a recent Instagram post of the governor of the Central Bank of Iran (CBI) to announce the CBI's financial policies.
Following the recent adverse economic and political developments, a grim future has been forecasted for the country's economy. The national currency dropped to one tenth of its value in 2018. For three consecutive years the country has suffered from high inflation exceeding 50 percent. According to Parliament's report, there has been a severe drop in the people's purchasing power.
Now, given the difficulties the economy and society is grappling with, why should people be grateful for the policies and measures of the CBI? The CBI doesn't follow any particular method in giving information and announcing economic variables and indexes. It only refers to the statements made by the CBI's governor on his Instagram page.
Today, people are extensively present on social networks and convey issues to other groups of people. Now, given the special position of the CBI governor, any post made by him on social networks can bring about changes in financial markets.
In his recent post on Instagram, the CBI governor has made three points: "We thought we would have access to some currency resources," "these are last days of the current US president" and "we will resist."
First off, we cannot make policies by being optimistic about unknown issues. Second, we cannot make predictions about the US election and its impact on the economy. Third, it is not clear who should be resisting the economic pressures now that the average income of an Iranian has dropped to $100.
Under these circumstances, the CBI's approach should change from monologue to dialogue. The CBI governor has never had a meeting with economic experts and journalists to give clear answers to the questions raised by the public.
Jahan Sanat



UN Arms Embargo on Iran Expires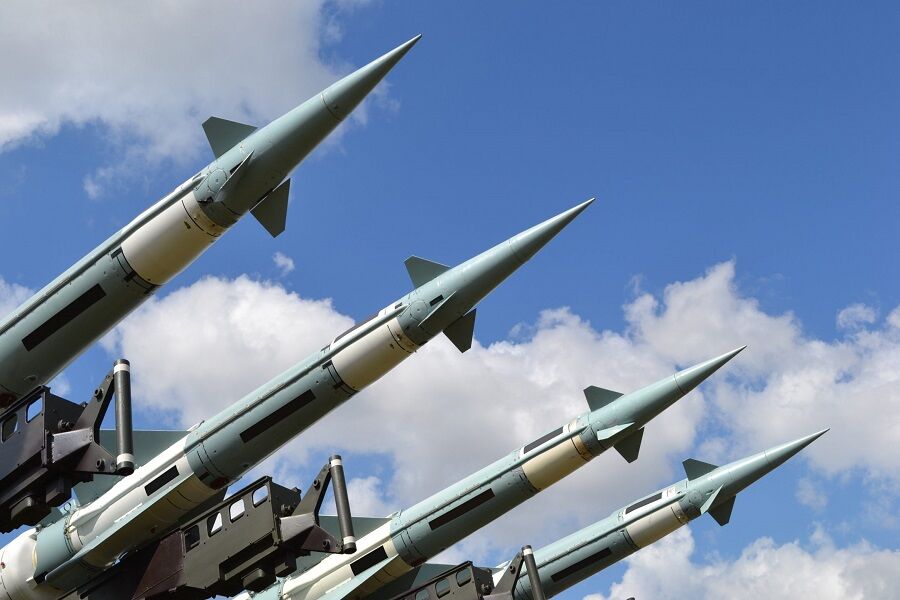 Iran is celebrating the end of the UN arms embargo, calling it a success for the country. With the expiration of the UN embargo against Iran, Tehran and Washington have started to make serious threats against each other.
Iranian officials say that many countries are after procuring Iran's advanced weapons, while US officials have threatened countries that buy or sell weapons from or to Iran with sanctions.
With the expiration of the 13-year old UN arms embargo according to which Iran wasn't allowed to buy or sell weapons, the Islamic Republic's officials have high hopes for engaging in arms deals.
Mohsen Rezaee, secretary of the Expediency Council, posted on his own Instagram page, asking the Iranian government to export advanced weapons and bring in new foreign currency revenues to the country.
Despite the fact that the United States has reiterated that the arms embargo must not be lifted from Iran and other countries must not cooperate with Iran in this regard, the Iranian government is looking for new sources of income by selling weapons.
Iranian Foreign Minister Mohammad Javad Zarif wrote on Twitter in this regard: "A momentous day for the international community, which – in defiance of malign US efforts – has protected UNSC Res. 2231 and JCPOA. Today's normalization of Iran's defense cooperation with the world is a win for the cause of multilateralism and peace and security in our region."
US Secretary of State Mike Pompeo wrote on Twitter: "No nation that desires a peaceful Middle East should contemplate arms sales with Iran – every weapon the regime buys will be at the disposal of its radical ideology. We are prepared to use domestic authorities to sanction individuals or entities contributing to these arms sales."
Earlier, Iranian President Hassan Rouhani had celebrated the expiration of the UN arms embargo on Iran, calling it good news for the people.
IRNA
Independent Persian

Lawmaker to Rouhani: Overwhelming Majority of People Will Be Happy With Your Execution!

Mojtaba Zolnoori, head of the Parliament's National Security and Foreign Policy Commission, addressed Hassan Rouhani in Twitter, saying if decisions are to be made based on the "majority of people's demand," then today the "overwhelming majority" of people are dissatisfied with the president, and Khamenei must issue an order so that Rouhani "is executed a thousand times."
He made these remarks in reaction to Hassan Rouhani's recent remarks about Imam Hassan's peace: "For justifying negotiation with the enemy, you say the reason Imam Hassan made peace with Moavieh because of the demand of the majority of people. Today, the overwhelming majority of people will not be happy with less than deposing and punishing you. With the same logic, the supreme leader should issue an order to execute you a thousand times, to make our dear people happy!"
Earlier, Iranian President Hassan Rouhani had asserted that in the early days of Islam, Imam Hassan, the second Shiite imam, made peace because the overwhelming majority of the people and society wanted peace. Rouhani's critics described this as paving the way for negotiating with America.
Another hardline lawmaker had also tweeted in this regard accusing Rouhani of distorting the history of Islam.
Iranian government spokesperson Ali Rabiei has called for the attorney general to prosecute the lawmakers who made these remarks against Hassan Rouhani.
Mashhad's Friday mass prayer leader, Ahmad Alamolhoda had also pointed to Rouhani's remarks, clarifying that Imam Hassan had to make peace with Moavieh not because this was demanded by the people, but because the "elites" betrayed him.
Comparing negotiations with America to Imam Hassan's peace agreement is common in Iran's political language. When earlier this year, for example, the Iranian supreme leader tweeted about Imam Hassan calling him the "bravest figure in the history of Islam," there was widespread speculation about paving the way for negotiations with America.
Hamshahri Online
Radio Farda

Shortage of Insulin in Iran; Medicines Smuggled From Iran to Iraq

There is a shortage of essential medicines in Iran. But the issue of insulin has gone beyond shortage; there is no insulin in Iran. Officials say that they have imported one-and-a-half times more insulin than what people need. So why is there a shortage of insulin in Iran?
Meanwhile, there was the news of the discovery of 19 shipments of smuggled medicines in Iraq, which shed new light on the issue of shortage of medicines in Iran. Whereas some officials blame America and the US sanctions for the scarcity of medicines, other officials claim there is no shortage at all.
The Iranian health minister is one of those who have kept saying that analog insulin pens have been imported in sufficient quantities and there is no shortage in this regard.
According to the head of the Health Commission in the Tehran Chamber of Commerce, one-and-a-half times more insulin has been imported than what was required, adding that the reason for the shortage of insulin is something else: "There should not be any shortage in this regard. But imported insulin is exported again. In other words, it is taken out of the country illegally." That means insulin and other imported medicines are smuggled out of the country.
US sanctions do not target medicines. The Islamic Republic imports medicine using government currency at 4,200 tomans per dollar, which is much lower than the dollar's market price. As a result, medicines imported at low prices are exported from the country at the free market price.
Twitter users under the hashtag "#There is no insulin" have underscored the role of officials and their relatives in smuggling medicines, pointing to the case of 19 shipments of smuggled medicines discovered in Iraq.
About 5 million people suffer from diabetes in Iran, with 600,000 using insulin every day.
It is said that in the black market, the price of insulin is 8 times more than in the pharmacies. Even expired insulin is being sold during these hard times.
Hamshahri Online
DW

International Monetary Fund: Iran's Debt in 2020 Almost Half of the Country's Economy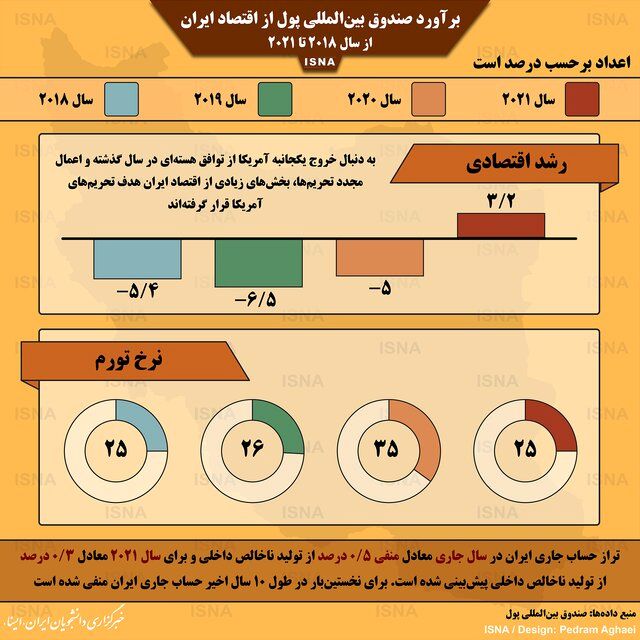 According to the latest report of the International Monetary Fund (IMF), released on Monday, October 19, Iran's debt will reach $260 billion, which is equal to 44 percent of the country's GDP.
In 2018 and before the US sanctions, Iran's debt was $118 billion. As such, Iran's debt will increase two-and-a-half times by the end of this year.
Earlier, Iranian domestic media and even the Parliament's Research Center had announced a significant budget deficit for this year.
Last year, despite the fact that the Iranian government had forecasted the export of 1.5 million barrels of oil per day, it couldn't export any of it, and is thus facing a significant budget deficit.
According to a report by the Iranian Parliament's Research Center, even if Iran receives loans, it will have a huge budget deficit this year.
Moreover, despite Iranian officials' claims about the positive growth of the non-oil economy of the country, the IMF has predicted that Iran's non-oil economic growth will be -4.5 percent this year, while its oil economic growth will be -8.5 percent.
Earlier, Iranian President Hassan Rouhani had claimed that Germany's economy will shrink by 5.2 percent, despite the fact that it is not under sanctions, but "our economy will be in better condition, much less than the number announced for Germany."
Another important point in the IMF's report is that the accessible foreign currency for the Islamic Republic of Iran this year will be less than $9 billion, while this number was about $122 billion in 2018.
The governor of the Central Bank of Iran had earlier announced that a large part of Iran's currency reserve is blocked, but had not mentioned any number in this regard.
Prior to US sanctions, oil comprised 60 percent of Iran's exports, and the country's revenue was basically from oil. With a plunge in foreign currency revenues, the Iranian national currency has sharply declined.
Eghtesad Online
Radio Farda