The International Institute for Iranian Studies (Rasanah) has published its monthly Iran Case File for May, 2020. The file provides readers interested in Iranian affairs with a comprehensive review and in-depth analysis of Iran's latest developments. It is divided into three main parts: Internal Affairs, Arab Affairs and International Affairs.
The Conservatives Dominating the Government
Internal Affairs reviews Iranian moves amid the partial lifting of the lockdown that has been in place in the country since the outbreak of the coronavirus. In addition to the ongoing debate about the consequences of reopening the religious seminaries, it also sheds lights on how Iran has made great strides in paving the way for the conservatives' takeover of all the apparatuses of power via the elections of the presidential body of the Iranian Parliament. It led to the election of Mohammed Bagher Ghalibaf. It also led to the disclosure of Khamenei's options for the 2021 presidential elections.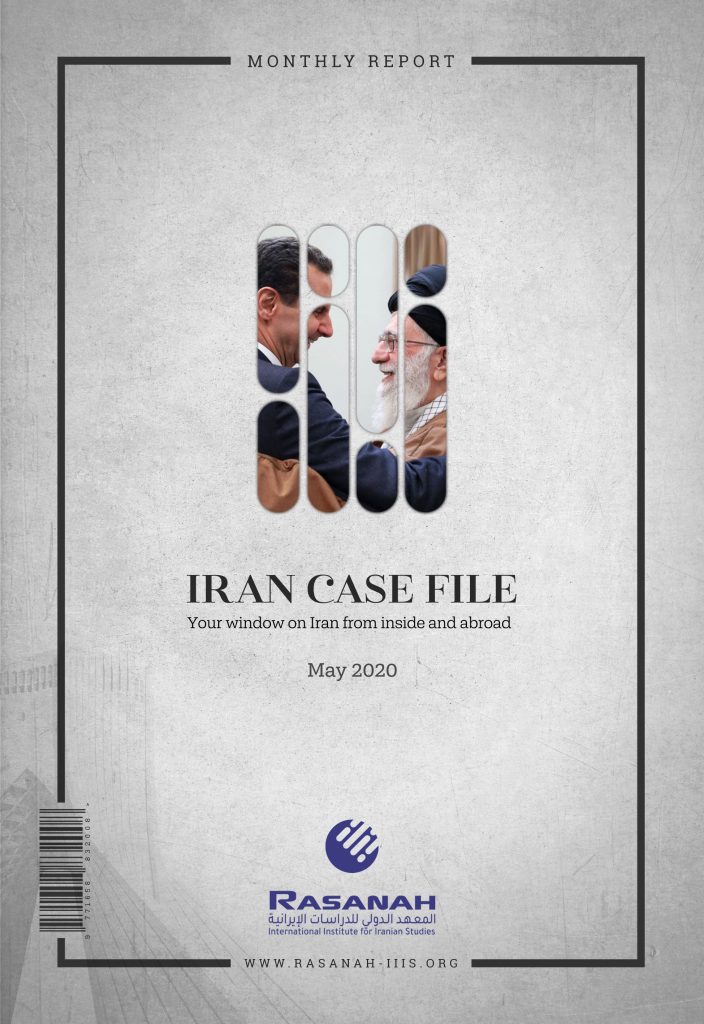 At the economic level, the file discusses Iran's export of gasoline to Venezuela via allowing five oil tankers to set sail to Venezuelan shores. This was a political gesture, not a solution to the embargo imposed on Iranian oil exports as the price Iran paid for exporting gasoline to Venezuela was tenfold the revenue it obtained. At the military level, the file discusses the accidental targeting of the Konarak support vessel by the Iranian frigate Jamaran, which led to a number of deaths and injuries.
Challenges in Syria 
The file reviews the challenges surrounding Iran's presence in Syria and Lebanon. At the international level, the United States is still implementing its maximum pressure strategy by imposing more sanctions on Iran. As for Europe, it has appeared to be closer to the US position on Iran over the past months.