No Way but National Dialogue
The editorial of Arman Emrooz suggests that under the current predicaments in Iran, there is no way but for dialogue to gain national support and create unity among different groupings in society.
The Iranian First Vice President considers social capital, trust, social hope and people's active participation in their own destiny as a necessary requirement for passing through the dire situation that exists in Iran. The government must have the endorsement of its people, otherwise, it will lose legitimacy.
The editorial continues to mention that this social capital cannot be created except through a national dialogue, which has been proposed for years. The only way to overcome the gap which exists between social groups, parties and particularly the youth with the government and the establishment is by dialogue. We must create an atmosphere where people can talk without fear. They must be able to talk about their problems and issues freely.
National dialogue requires trust, and there cannot be trust except through transparency. The government must talk clearly and transparently to the people about the current situation. It must talk about problems and drawbacks so that the people feel that the government is not concealing anything from them.
The editorial adds that the other point is that there are too many centers of power in Iran, and the government must not be blamed for all the problems. The government has had to deal with these different centers of power, which have been creating a negative atmosphere against it.
The editorial says in its conclusion that if all the factions in Iran set aside their reformist and principlist titles, public trust can be regained so that an atmosphere of friendship, interaction and cooperation is created in the country.
Arman Emrooz – January 23
We are Facing Systematic Corruption
The editorial of Sedaye Eslahat newspaper focuses on systematic corruption in Iranian politics and economy, asking why economic corruption among high-ranking officials in Iran has become so widespread in recent years.
Economic corruption in Iran has turned into a chronic political problem. Iran's economy has now faced a layer of corruption that is hard to destroy. Banks, astronomical salaries, and violations by officials have facilitated corruption, blocking the path to any solution.
The editorial continues to mention that what is conspicuous these days is money laundering. Instead of playing with words, a way of fixing the shortcomings and saving the sick economy must be found. Otherwise, corruption will drown all the capacities that exist in the country.
Iranian officials must, first of all, explain why in recent years the level of economic corruption has increased so much among high-ranking officials. They must explain why there are no anti-corruption campaigns, despite the existence of laws in this regard. Corruption has now turned into a big problem in society that has influenced not only political but social issues as well.
The editorial concludes by mentioning that corruption is now so rooted in Iranian society that we are now facing a widespread network of corruption, not just occasional cases.
Sedaye Eslahat – January 22
Fallouts of Importing Meat
It was announced that Iran has imported 103 thousand tons of red meat. The editorial of Tejarat newspaper sees this as a catastrophe for Iranian consumers and the economy.
As far as meat is concerned, there are two aspects involved: religious and economic. For Muslims, the breeding and slaughtering of livestock according to sharia law is crucial. On the other hand, there are issues such as mad cow disease, and unhealthy meat surrounding imported meat.
The editorial continues to mention that as far as the economy is concerned, importing meat inflicts irreparable damages. When we import meat, different parts of Iran's domestic agricultural industry suffers leading to job losses. Given the fact that unemployment is on the rise daily, we must be thinking of creating and preserving jobs within the country.
103 thousand tons of imported meat means handing over jobs to foreigners to produce meat for our country. Iran that once reached self-sufficiency with regard to producing formula milk, dairies, and meat at the beginning of the revolution has now become dependent on importing meat once again.
Tejarat – January 21
Europe Acts under US Influence
The editorial of Arman Emrooz newspaper focuses on Europe's failure to fulfill its obligations to Iran in the nuclear deal after the US pulling out, seeing it as a sign of the Europeans' dependence on the Americans.
The Europeans have repeatedly stated their desire to stay in the nuclear deal, encouraging Iran to remain committed to the deal as well. That is why they announced that they would buy one-third of Iran's oil and they would create an alternative financial channel so that Iran could evade US sanctions. At the same time, the Europeans have expressed their concerns with regard to Iran's ballistic missile programme and its impacts on neighboring countries, and France even considered it as violating UNSC resolution 2231.
The editorial continues to mention that the Europeans didn't fulfill their obligations in the nuclear deal, and they took a critical stance towards Iran. The truth is that the European Union cannot act independently from America. Their considerations towards America would not allow them to think of an independent Europe.
Iran's diplomacy was going to take advantage of the gap between America and Europe, but as conditions changed, this policy too became more and more threadbare. However, Iran has no choice but to turn to countries like Italy and Spain to maintain its trades with the Europeans, despite the fact that it seems highly unlikely for them to fulfill their obligations towards Iran.
The editorial concludes by mentioning that the European Union cannot act independently to create an independent mechanism for Iran. As a result, even though the Europeans consider the nuclear deal important for international peace and security, they are so dependent on America that they have given priority to Washington's views with regard to fulfilling their own obligations in the nuclear deal.
Arman Emrooz – January 20

Germany Bans Iranian Mahan Air over Security Concerns

Germany has suspended the flights of Iranian Mahan Air. The German Foreign Minister Heiku Mass called this measure "necessary from a security perspective," explaining that Mahan Air has been involved in transferring arms and military forces to war zones in Syria. Meanwhile, he emphasized that his country's approach towards the nuclear deal with Iran has not changed and Berlin still backs the deal.
The Iranian Spokesperson of the Ministry of Foreign Affairs Bahram Ghassemi expressed his regret concerning the German government revoking the permit of Mahan Air, calling it a "hurried and unjustifiable" act and in contradiction with the spirit of the relationship that exists between the two countries.
The German news agency has pointed out that revoking Mahan Air's permit to fly to Germany took place a few days after an individual of Afghan origin was arrested on the charge of spying for Iran in Germany's army. The detained person, according to the German prosecution office, "has been a linguist and advisor in cultural affairs in the German armed forces and may have given intelligence to Iran's intelligence service".
In recent days, the European countries have accused the Islamic Republic of planning to carry out terrorist activities on their soils. Denmark alleged that Iran's intelligence ministry plotted to assassinate members of the Al Ahwaz movement – an Arab opposition group – in this country, which resulted in imposing some sanctions against one of Iran's intelligence entities. The Netherlands too announced that the Islamic Republic has been involved in plotting two terrorist attacks in this country.
It must be mentioned that the former ambassador of Iran to Germany, Ali Majedi, said with regard to the accusations of "espionage and assassination" which have been raised recently by the European countries against the Islamic Republic that "Europeans have produced evidence for their allegations which cannot be easily rejected". He added that apart from the nuclear deal, Iran is having other challenges with Europe, just as Denmark, Netherlands, and Albania have expelled Iranian diplomats, alleging that Iran has been wanting to carry out terrorist activities in these countries.
Deutche Welle
Fars news
IRIB Broadcasts Coerced Confession; Security Forces Make Arrests

Iranian state TV (IRIB) aired a so-called documentary, claiming to show the documents of the workers arrested during the labor protests in Ahvaz, as well as the coerced confessions of Esmaeil Bakhshi and Sepideh Gholian who were first arrested in November and later released. The documentary claimed Bakhshi's and Gholian's activities were a part of a "foreign conspiracy" against the Islamic Republic. Gholian, a social activist and journalist wrote in her Twitter account, calling the documentary "a testament to her torture in prison".
Following the broadcast of the documentary, Sepideh Gholian was arrested again along with her brother. She had been arrested before, along with the labor activist Esmaeil Bakhshi, during the continuous strike of workers of Haft Tapeh Sugar Cane Factory. After the first arrest, Bakhshi said he had been severely tortured by the Ministry of Intelligence`s agents, and Gholian announced she was ready to testify before the court about the way she and Bakhshi were tortured in prison.
Ten days before the broadcast of the self-proclaimed documentary on IRIB, Gholian had written on her Twitter account that the interrogator had told her "if you go out and talk, we will show these coerced confessions of you and Esmaeil Bakhshi and we will devastate you".
Later, Esameil Bakhshi, the representative of Haft Tapeh Sugarcane Factory Syndicate, was arrested as well. Many armed agents with 15 patrol cars attacked Bakhshi's home and arrested him at midnight.
Esmaeil Bakhshi who was during his first arrest imprisoned for 25 days by Iran's Ministry of Intelligence, revealed after release that he was beaten up and tortured "without any words or reasons" in a way that he could not move for 72 hours in his cell. "Today, almost two months have passed since that excruciating day, but I still feel pain in my broken ribs, kidneys, left ear and testicles," he asserted.
Abulfazl Ghadyani of the Mojahedin of Islamic Revolution Organization, in reaction to the Ministry of Intelligence's confrontation with Bakhshi and Gholian, said that Iran's Supreme Leader Ali Khamenei is "the main culprit in all these acts," calling Khamenei a "dictator".
Molavi Abdul-Hamid Criticizes Discrimination against Sunnis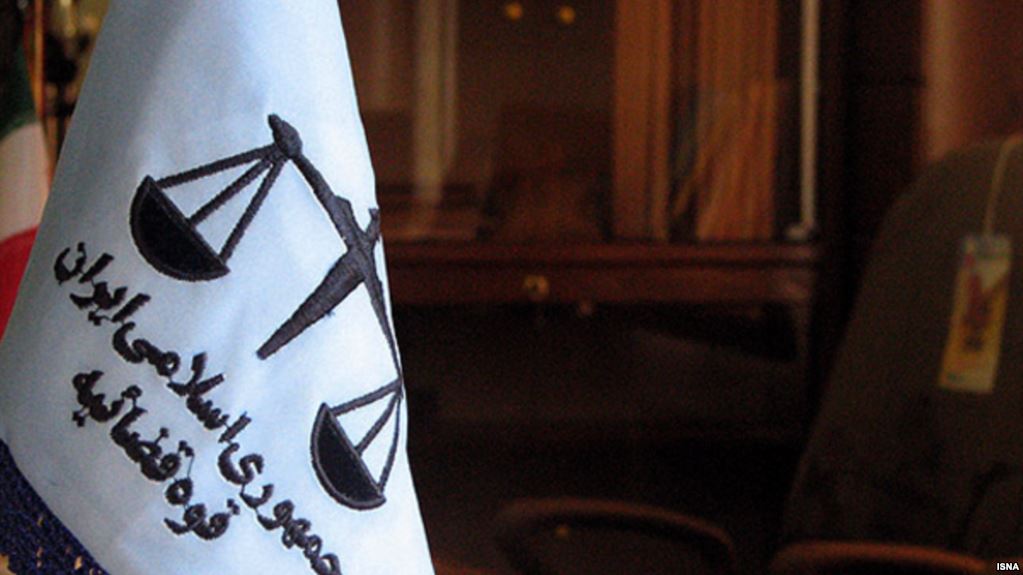 Discrimination against Sunnis in Zahedan Province continues. Four employees of Sunni Online were summoned to the Public Prosecutor's office in the city of Zahedan. Sunni Online– the official website of the Sunni community in Iran, which is supervised by Jamiah Dar al-Ulum in Zahedan, was filtered 10 years ago.
Meanwhile, a number of Sunni academics in Hormozgan Province wrote an open letter to President Hassan Rouhani, severely criticizing "discrimination" and "unemployment of competent Sunnis" in that province. The letter emphasized that the directors of the education department in Hormozgan were "fearful" of appointing Sunni managers in the cities of Hormozgan Province.
Molavi Abdul-Hamid, a prominent Sunni cleric and Friday prayer leader in Zahedan, in an interview with Radio Farda, called for ending discrimination against Sunnis with regard to appointing officials in the Province, as well as creating equal opportunity in employment for all Iranian people, regardless of their ethnicity and religion.
According to Molavi Abdul-Hamid, high-ranking authorities are aware of this discrimination, but they haven't taken any steps to end it. Abdul-Hamid added that some religious "sources of emulations" promote such discriminatory views and measures against Sunnis.
Previously Molavi Abdul-Hamid had said the situation of the Sunni community has not changed a bit during Rouhani's administration. He had stressed that only 6 to 12 percent of employees were Sunnis in some offices of Sistan and Baluchistan Province. Molavi Abdul-Hamid urged that even though 75% of the people in Sistan and Baluchistan Province were Sunnis, in an office of 150 employees, only 5 to 10 percent were Sunnis.
In addition to Sunnis, Zoroastrians, Jews, and Christians – followers of three religions that are recognized in the Iranian constitution – are deprived of having high-ranking positions in the government. Baha'is, too, are the other religious minority deprived of rights such as education in universities and having governmental jobs.
Radio Farda
Iranian Hardliners New Wave of Attacks against JCPOA

Rouhani's government is under a new wave of attack by hardliners for staying in the nuclear deal (JCPOA) after the United States withdrew from it.
Ahmad Janati, the Guardian Council's secretary and the chairman of the Assembly of Experts, slammed Rouhani's government for not "setting fire" to the JCPOA after the US pulled out of the deal, saying that the government should eventually do so.
After the United States withdrew from the deal, the European countries that were parties to the JCPOA have remained committed to the deal. Iran too is still in the JCPOA but is not happy with the way Europe keeps delaying the fulfillment of its obligations in the nuclear deal.
Ahmad Janati added that under such conditions, it is "foolish" to be optimistic about Europe's stance, urging that as far as the JCPOA is concerned, "Europeans are worse than the Americans — or at least as bad as them".
The hardliner Ahmad Alamolhoda, Mashhad's Friday prayer leader, asked the government to admit the failure of the JCPOA. He called Europe a "fox" that has hoaxed Iran to stay in the JCPOA so that Iran could not develop its nuclear industry. Alamolhoda called Iranian officials "justifiers of the hoax".
The Iranian government's officials have recently warned Europe over not fulfilling its obligations with regard to the nuclear deal, calling for the European countries to take immediate measures in this regard. Iran's First Vice President Eshaq Jahangiri criticized the Europeans for their poor performance concerning the JCPOA, saying they could have acted more strongly.
Iran is feeling the severe pressure of US sanctions on its economy. Mohammad Bagher Nobakht, head of Iran's Budget and Planning Organization, recently called the US sanctions against the Islamic Republic "brutal", causing different problems for Iran in exporting oil. According to Nobakht, due to the sanctions, Iran's oil exports have decreased and the transfer of money has become much more difficult.
The Statistical Center of Iran announced that the point-to-point inflation rate rose to 39.6 percent in the country this month—an unprecedented rate since 2013. The inflation rate in urban areas is 39 percent, and in rural ones is 42.7 percent, based on the report.
The highest price increase was related to that of tobacco (137.9%) and the least price increase belonged to water, electricity, and fuel (13%). The inflation rate was also raised in comparison to last month.
BBC
ILNA