Government Covers up Mismanagement by Dropping Zeros from Currency
The editorial of Tejarat explains why dropping zeros from Iran's national currency will not resolve the issues facing Iran's economy, and it is just a cover up for the government's mismanagement.
The 10th Parliament in its final days is aiming to pass certain ratifications which are self-harming. At the time when these ratifications were brought up, they were strongly challenged and forgotten. But now they are hurriedly passed by the Parliament.
The issue of dropping zeros from Iran's national currency was raised a long time ago. During times of inflation and a plummet in the value of Iran's national currency, different Iranian governments proposed this measure as their winning card. In all government records there has been a decline in the value of the national currency.
During Rouhani's government when the dollar's price jumped from 3,500 tomans to 19,000 tomans, the bill for dropping four zeros from the national currency was proposed. Whenever there is a decrease in the national currency's value, the only solution the governments can think of is dropping zeros from the national currency.
40 years since the establishment of the Islamic Republic, the 12th government and 11th Parliament have reached the conclusion to drop four zeros from the national currency at the time when we are facing chaos in market prices.
As a result of mismanagement by Rouhani's government, we are seeing a 300 percent growth in housing prices, and a 400 percent spike in auto prices, as well as a 20 percent to 200 percent increase in the prices of essential goods. In the meantime, while the Central Bank has admitted that the inflation rate reached 41 percent, wages have seen a 21 percent increase.
Now, the question is what impact will this decision have on Iran's economy? One positive impact of dropping zeros is a decrease in the calculating expenses of different institutions, and a decline in the cost of printing money, as well as a decrease in past bills. Some also think that dropping zeros will boost the national currency. But the truth is that the value of currency is determined by purchasing power and dropping four zeros will have no impact on it.
But dropping zeros will have negative impacts, especially for the Iranian people. When four zeros are dropped, we will see a huge increase in the inflation rate. Under the current circumstances when we are engaged in an economic war, is taking such a measure the right thing to do? It seems that people always pay the price of government mismanagement.
Inflationary Policies
The editorial of Jahan Sanat explains why the Iranian government's stimulus packages do not help low-income families that much.
According to economic theory, inflation is the average of prices for different goods. The fact that urban and rural households have different consumption baskets means that people are differently impacted by rising prices. As such, one can determine to what extent the consumption baskets of low and high-income households are adversely affected during inflationary periods.
Usually, the consumption basket of low-income families is filled with edibles, while the consumption basket of high-income families include long-lasting products with recreation and foreign trips added as well. Since at the time of inflation the value of assets like land and property increase, high-income families will not be severely affected. But low-income groups are directly affected by increasing prices and lose their purchasing power. So, during inflationary periods, different income groups are impacted differently, and some will feel the pressure more.
If the inflation rate is higher for essential goods, we can conclude that the government's support has not benefited low-income families. This raises two issues: first, how come there is inflation in the economy? And second, which stimulus policies of the government need to be reconsidered?
It seems that the government has not really supported low-income families. The government has neither increased the subsidies of low-income families, nor has it decreased the prices of goods in the consumption basket of low-income families. Also, the government has not distributed free packages of goods to low-income families.
The genuine support is when consumer goods are cheap and purchasing power has not declined. Since the government has not been able to lower the inflation rate, preserve the purchasing power of households, or increase wages in proportion to the inflation rate, we can conclude that the government's policies have not been efficient. Rather, they have raised the inflation rate.
The Disease of Corruption in Iran's Economy
The editorial of Aftab Eghtesad focuses on the issue of economic corruption and how it is deeply rooted in Iran's economic structure.
Even though an energetic movement has started to combat corruption, this is still not enough. Trials are held behind closed doors and the people are not informed of the results. Iran's state television must make programs to show the people that the money retrieved from economic corruption is returned to the country's treasury.
Economic experts maintain that as the country's economy is based on rent-seeking, no court can eliminate corruption. There are certain laws making it possible for economic violators to avoid punishment. The existence of economic corruption is a sign for us that there has been problems in the management of the country, which is why there must be structural reforms to address the issue of corruption.
Overseeing entities, headed by the judicial branch, must act independently. If these entities address the issue of corruption based on their political tendencies and factional inclinations, there is no hope for resolving the existing problems.
Public opinion is not convinced that these trials will solve the problem of corruption. This is because no high-level official has been put on trial yet. Corruption which involves huge amounts of money cannot be carried out by just a couple of individuals. There must be many people involved. What the people demand is for all of them to be arrested and put on trial.
What is more, it is highly unlikely that corruption is discovered in an organization and immediately disclosed. The organization's managers try to cover it up to save the reputation of the organization. Most commonly, a corruption case is announced when unofficial news circulates; this makes the people less trustful of that organization.
The Lack of a Separation of Powers
The editorial of Jahan Sanat, penned by reformist academic Sadegh Zibakalam, focuses on how Iran's judicial branch has gone beyond its remit by commenting on the minimum wage issue in in Iran.
The head of the judicial branch Ebrahim Raisi raised the issue of minimum wage in the current year and this can be viewed from different perspectives. Several points must be kept in mind. First, there is no doubt that incomes must be proportionate with the inflation rate and expenses. Second, bargaining for an increase in wages is common in all societies, not just in Iran.
All over the world, representatives of workers negotiate with representatives of employers with the government present as the third party. If wages do not increase fairly, workers will face injustice. On the other hand, if wages go up so much so that the employers feel that continuing production does not benefit them, they will decrease the number of workers. This will result in more unemployment and recession.
The third important question is: is it common for the judicial branch to comment on whether the amount stipulated by the government, Labor Ministry and employers is enough or not? Certainly, it is not. You must take note that this is an economic – not a judicial – issue, and the judicial branch should avoid getting involved.
If wages go up haphazardly, the prices of goods will go up too, resulting in more inflation. And employers will hire less workers. This means that if we double workers' wages, it will not necessarily be to their advantage as it will have other consequences. This is not an issue for the judicial branch to enter into and comment on, unless some workers file a complaint with the judicial branch, claiming that the government, the private sector, or a company has not paid their dues.
But it is not right for the head of the judicial branch to get involved in this issue. Now one should ask the judicial branch if it recognizes the principle of separation of powers or not.
Conditions in the White Zone are not "Normal," Says the Deputy Health Minister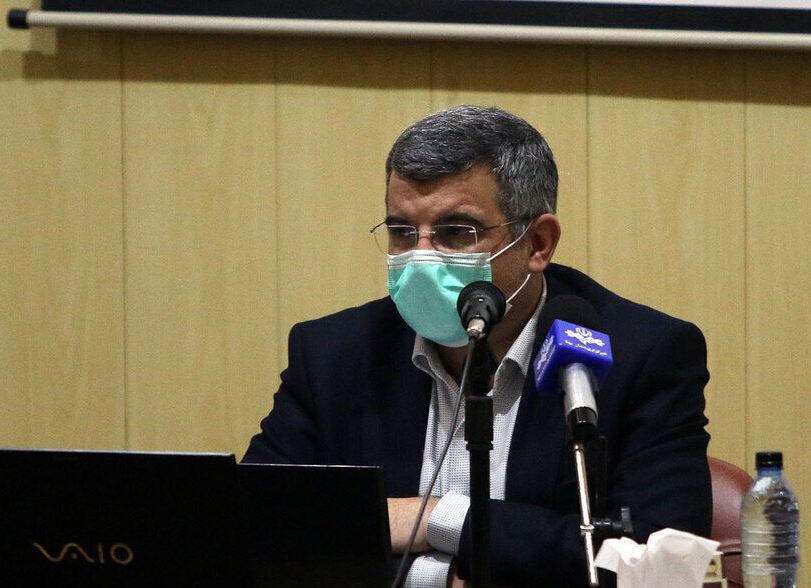 Iraj Harirchi, Iran's deputy health minister, said even though the number of coronavirus infections has decline in low-risk areas – so-called "white zones" – it doesn't mean that conditions are normal.
In a meeting at the Headquarters for Combatting Coronavirus held in Hormuzgan province, Harirchi mentioned that the people in low-risk areas must seriously observe the health regulations as before and keep in mind that reopening activities doesn't mean the crisis has come to an end.
Iran's deputy health minister stated that the highest rise in the number of coronavirus cases has been in Khuzestan province. He added that according to officials of the Medical Science University in this province, this is mainly because of an increase in testing and not due to social distancing rules being violated.
Harirchi also predicted that the number of those infected by coronavirus in Iran will increase in the fall. He added that 100,000 cases of coronavirus disease have been identified so far and most of the cities fall into the red zone.
Iran's Health Ministry has divided different cities in Iran into white, yellow, and red zones. White zones are those cities where the number of those hospitalized is one person for each 100,000 persons per day. The cities where three persons are hospitalized per day for each 100,000 persons are considered as red zones. Other cities are considered as yellow zones.
Out of 400 cities in Iran, 72 cities which include provincial capitals are considered to be high risk (red zone), and 130 cities are considered to be low risk (white zone).
According to Iran's deputy health minister, currently public transportation and economic activities have reopened and in the upcoming meeting of the National Headquarters for Combatting Coronavirus, they will probably decide about reopening schools and sports facilities.
While official statistics show that the number of infections and deaths are declining, conditions in cities like Tehran are still worrying.
The Interior Minister is Responsible for the Bloody Events of Last November in Iran, Says MP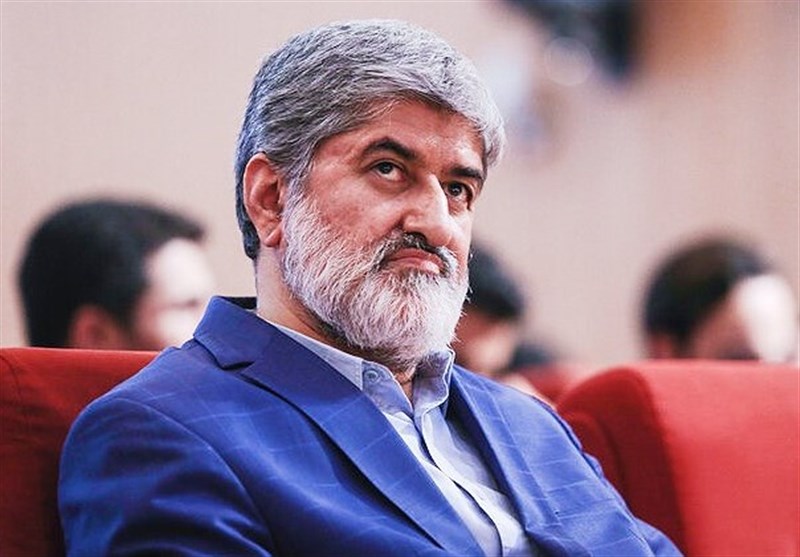 Parliament Member Ali Motahari held Iran's Interior Minister Abdolreza Rahmani-Fazli responsible for the severe crackdown on protesters in November 2019 which left hundreds dead and resulted in thousands of arrests.
"The Interior Minister is the main culprit of the November events during which many were killed," said Motahari. "A number of Parliament members and I called for the Interior Minister's impeachment and followed up on this issue – which never failed to reach a quorum."
Ali Motahari then slammed Parliament Speaker Ali Larijani for preventing Rahmani-Fazli's impeachment. "He told us then that it was not a suitable time for impeachment, and we could follow up on the issue after the election," noted Motahari.
"And now he is telling us we are dealing with coronavirus," Motahari remarked. He continued: "It is not late yet; we can include this impeachment in the Parliament's agenda for next week."
Nationwide protests engulfed Iran after petrol prices tripled overnight in November 2019. Hundreds of people were killed, and thousands arrested during those rallies. Iranian authorities still refuse to announce the death toll.
Iran Reacts to Germany Designating Lebanese Hezbollah as a Terrorist Group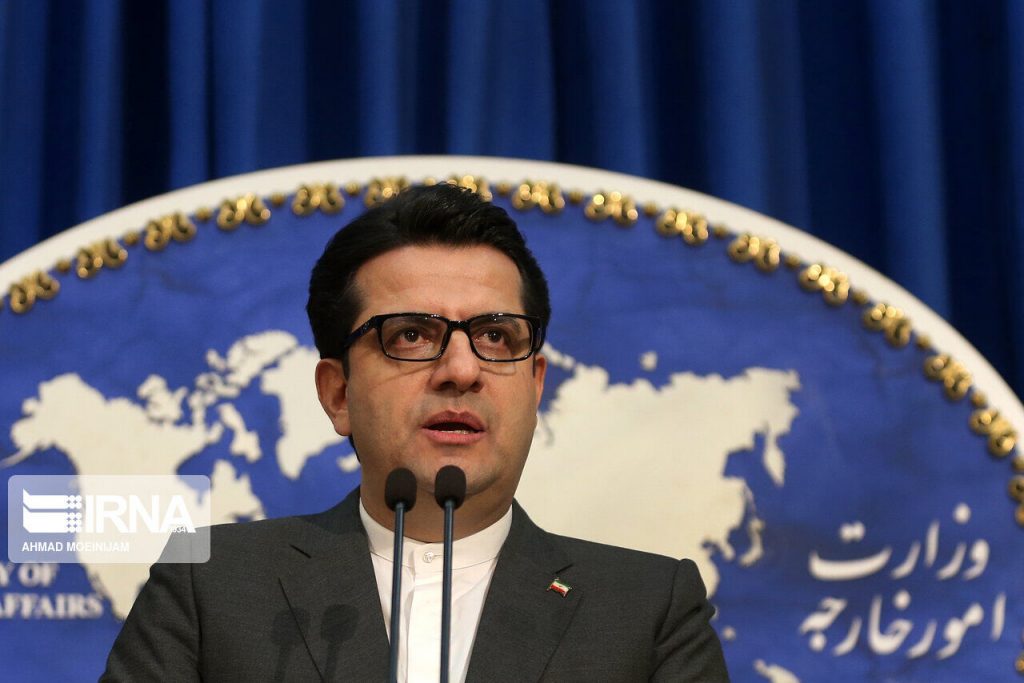 The German government decided to designate the political wing of Lebanese Hezbollah as a terrorist organization, and German police raided centers and mosques where Hezbollah's supporters engaged in suspicious activities. While this measure was welcomed by America, Israel and some Gulf countries, Iran strongly criticized the measure, calling it a "strategic mistake."
The Islamic Republic, the initial founder of Hezbollah and its financial and military supporter, said the German government's decision showed "complete disrespect to the government and nation of Lebanon."
Iranian Foreign Ministry spokesperson Abbas Mousavi strongly condemned the German government's measure against Lebanese Hezbollah. He added that it was in line with the objectives of the "Zionist regime" and America. According to Mousavi, apparently some European countries take their decisions without considering the realities on the ground in western Asia.
Mousavi continued that the German government's decision against Lebanese Hezbollah will have negative consequences in the fight against real terrorist groups like ISIS.
Hossein Amir Abdollahian, a senior foreign policy adviser to the Parliament speaker, called Germany's move a "strategic mistake."
Until now, Germany had only considered Hezbollah's military branch a terrorist organization, but after Berlin's new decision in designating this group's political branch as a "terrorist" organization, any Hezbollah activities in Germany are banned.
After Britain and the Netherlands, Germany is the third member of the European Union to officially designate both branches of Hezbollah as a terrorist organization.
Iran Urges the Implementation of Economic Agreements With Turkey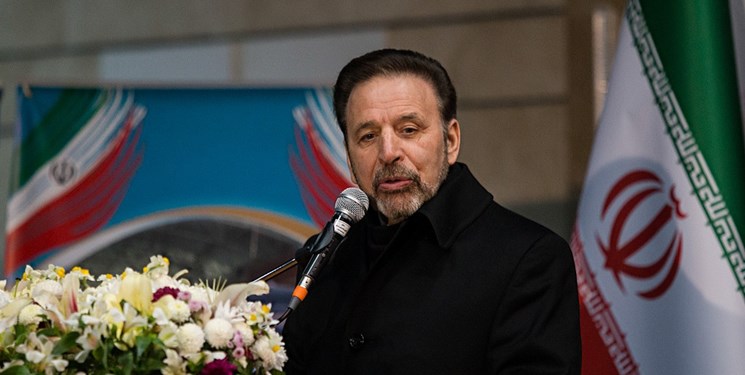 Iranian Chief of Staff Mahmoud Vaezi talked on the phone with the Turkish Trade Minister Ruhsar Pekcan, discussing issues such as the economic conditions in the region and the world amid the coronavirus outbreak, as well as the necessity of resuming border trade and road transportation between the two countries.
Vaezi considered the development and expansion of railroad cooperation as a step in creating prosperity and enhancing trade between the two countries, adding that Iran and Turkey are thinking of adding more goods to the preferential trade agreements between the two countries. He mentioned that, "we must try to develop railroad cooperation, resume border trade and road transportation, and increase trade activities between the two countries."
Iran's chief of staff also pointed to Iran's laudable achievements in combatting the coronavirus disease, announcing readiness to share the country's experiences and knowledge with Turkey in this regard.
Turkey's trade minister likewise emphasized the need to resume economic and trade relations between Iran and Turkey, adding that, "trade with Iran through railroad is underway, and we are after expanding it. We are also trying to resume trade through road transportation while observing health regulations."
Ruhsar Pekcan stressed on Turkey's interest in developing and deepening relations with Iran particularly in trade and economy, adding that "we are ready for cooperation with Iran; we hope to witness expansion of cooperation by implementing former agreements between the two countries."
Turkey's trade minister pointed to the exchanges between Iran's and Turkey's health ministries, saying that Iran has had successful experiences in countering coronavirus, and Turkey is interested in learning from these experiences.
The IRGC Calls off Quds Day Ceremony; Islamic Development Organization Challenges the IRGC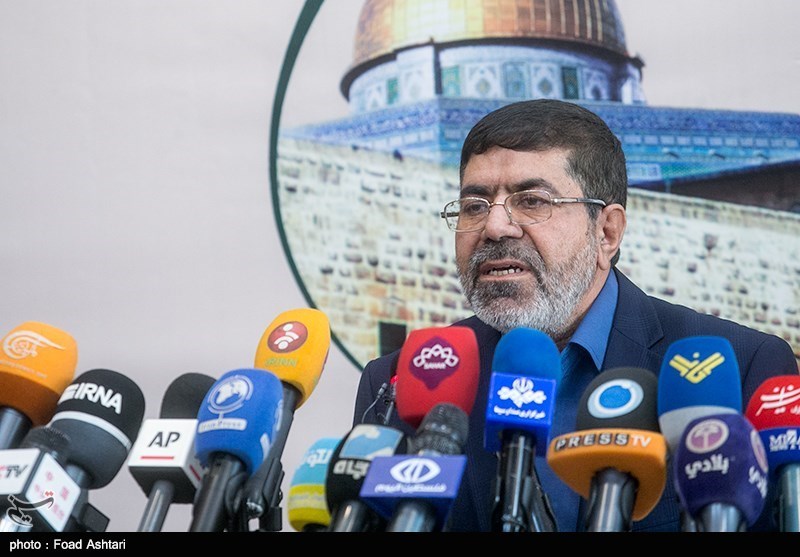 The spokesperson for the Islamic Revolutionary Guard Corps announced that the Quds Day ceremony – which is held annually on the last Friday of Ramadan – will be cancelled this year due to the coronavirus pandemic.
Since the 1979 revolution, this is the first time that this ceremony has been called off. "We are not in normal conditions today and cannot hold the Quds Day ceremony like previous years," noted Ramazan Sharif. "Most probably, it won't be possible to stage a march in Tehran either."
Sharif, however, pointed out that Iran's Supreme Leader Ali Khamenei would deliver a speech on Quds Day. "We should not be concerned about what the enemy says about this march," he added.
Meanwhile, the Islamic Development Organization (IDO) challenged the IRGC decision in this regard, proposing three solutions: First, the Quds Day marches can be held in the cities which are safe. Second, people can simply participate in these marches in their cars while observing social distancing regulations. Third, the marches can also be held online "by raising the flag of Palestine while burning the flags of America and the Zionist regime."
Nasrollah Lotfi, Deputy for the Coordination Council of the Islamic Development Organization, stated: "The Quds Day has not been canceled under any conditions in the past 40 years, and it will not be canceled this year either, because commemorating this day is the religious and national duty of all devout people even during the coronavirus outbreak."