»Iranian people have the right to know
This editorial, written by a member of Iran-China Chamber of Commerce, addresses the economy crisis with which Iran is dealing, and people's right to be informed about it.
The editorialist is of the opinion that President Rouhani's government try to portray an untrue picture of Iran's economy. Whether they want it or not, people are aware of the economic hurdles, feeling them in their bones on a daily basis. Prices are skyrocketing tangibly and this means nothing but the fact that Iran is in economic direct straits.
Yet, continues the editorialist, the government is merely trying to deny this instead of transparently talking about it to people. The key point is that such a crisis was not a sudden incident, for Rouhani's administration could have foreseen economic shocks and tackle them prior to the U.S. exiting the JCPOA. Hiding these problems from people under the pretext that the so-called enemy would find out our shortcomings is groundless.
The editorialist then expresses concerns about a more severe economy plight, which imminently menaces Iran, namely the U.S. revival of sanctions against oil industry on which the country's economy is entirely dependent. Under such conditions, the government has no choice but avoid keeping people in the dark, closes the editorial.
Jahan-e sanat
»Iran's duality in Iraq
The editorial of Ebtekar newspaper deals with implications of Muqtada al-Sadr's landslide victory in Iraqi's parliamentary elections and its significance for Iran.
In recent days, the editorial begins, the first post-ISIS parliamentary election was held in Iraq, in which Sairoon Alliance of Shia leader Muqtada al-Sadr was victorious. In this election, 44.5% of those allowed to vote took part, which is the least participation in election during past 15 years. The interesting and important point of this elections was the shocking victory of the alliance led by Muqtada al-Sadr by which he can gain the majority of seats in Iraqi parliament.
According to the editorial, Sadr's victory in the election had clear messages for people and countries of the region. Doubtlessly, Iraq led by Sadr will have evident differences with past, and this will change all domestic, regional and trans-regional equations of this country. Muqtada al-Sadr's efforts to convey the idea of "Arab Iraq" and closeness of this Shia cleric to Sunni leaders of Saudi Arabia shows that he has something else in mind. He is after bolstering roots of "Arab nationalism" in this country more than before.
The editorial goes on to say: Sadr's cautious and gradual move towards Saudi rulers meant his distancing himself from Iran – as the biggest Shia country of the region. What is more, Sadr had problems with all Iran-backed Iraqi governments after collapse of Baath regime. This shows that in case Iraq government is appointed by Sadr, Iran's future relationship with this country will experience drastic changes.
0The editorialist, in conclusion, asserts: this election revealed two important points. First, Iran-backed governments in Iraq couldn't find a proper position in Iraqi public opinion. Second, it seems that it is about time for Iran to start new plans in relationship with Iraq, in order to create a new atmosphere in security, political, social and economic dimensions in this country.
Ebtekar
Iraqi election
The editorial of hardline Sobhe-no newspaper focuses on Iraq's parliamentary election in which Moqtada al-Sadr and his list had a landslide victory. What does this victory mean for Iran and how should Iran play in Iraq from now on?
According to the editorial, the most significant phenomenon of Iraqi election was Moqtada al-Sadr. The landslide victory of al-Sadr's list means that Iraq's future government will be in hands of al-Sadr's supporters. The other phenomenon of this election was a relative defeat of al-Abadi's list in this election.
The editorial then asks how should Iran play in Iraq now that there is a new significant actor in this country? In the course of time, Al-Sadr has distanced himself from Iran, which might be because he is away from the world of politics. His serious entrance to the world of politics apparently would make Moqtada al-Sadr more moderate and pragmatic. Iran's power in Iraq is not just physical, but it is rather spiritual, lying in different political, cultural, and social layers of Iraq, believes the editorialist.
On the other hand, the editorial goes on to say, al-Sadr's votes should not be just analyzed politically. He is the symbol of change for lower social classes. Iran's first step is to negotiate with Sadr, trying to preserve the unity of Shias in Iraq. If al-Sadr acts pragmatically, it can help Shias' unity.
The editorial concludes that unlike what the psychological war of opponents of Iran in Iraq suggests, al-Sadr's victory does not imply his open enmity with Iran and does not seem to have meaningful impact on the equations of power in Iraq.
Sobhe-no
»Iran's belated beginning of diplomacy
This editorial criticizes Iran's diplomacy regarding the JCPOA during Donald Trump's presidency.
According to the editorialist, the worst time for Iran nuclear deal was not when the U.S. withdrew from it, but it actually started a year ago when Donald Trump took office. In the past year, the JCPOA went through a period of suspension on account of Trump's severe criticism of the agreement. Meanwhile, authorities in Iran had no idea if Trump's words were serious or merely propaganda; therefore, they stopped exercising diplomacyـــwhich was a mistake.
Iran's diplomacy has had its weakest performance since Trump's rise to power, the editorialist continues. The macro-level decision makers in Iran might be responsible for that. Now that the U.S. has left the JCPOA, Iran's Foreign Minister has resumed his activities by travelling to other countries in order to talk to the world powers for safeguarding the nuclear deal.
However, the editorialist believes, such measures might be already late as Iran has done nothing for a year but making boasts or shouting slogans.
Jahan-e sanat
»Questions about statement
The editorial of Iran newspaper raises questions about a statement issued by Iranian Assembly of Experts, calling for Hassan Rouhani's apology to Iranian people. Assembly of Experts has recently issued a statement saying that Iranian supreme leader Ali Khamenei "merely" accepted the nuclear deal due to the government's insistence. The statement demands that Rouhani should apologize because of "crossing the red line" outlined by the leader of Islamic Republic and not taking "necessary guarantees" from the U.S.
According to the editorial, the statement issued in the name of Assembly of Experts raises certain questions. Many ask if this statement expresses the view of all members of the Assembly, or it has other meanings. The Assembly of Experts holds meetings twice a year, issuing a statement at the end of each meeting. These statements express views of all members and are approved by all. In between the two meeting, there might be significant issues in the country requiring the Assembly to announce its position.
The editorial goes on to say that the recent statement is one such case which is issued by the board of directors of the Assembly and doesn't necessarily reflect the views of all members of the Assembly. Issuing such statements is not unprecedented, but the point is no statements would usually be issued in cases where there are differences of opinions. Or if so, they used to be impartial.
The editorial concludes: the U.S. withdrawing from the JCPOA was important and required the Assembly of Experts to announce its view in this regard. But statements issued in similar cases did not reflect the differences within the establishment and the society, but tried to adhere to views in alignment with general views within the society.
Iran
»New JCPOA negotiations
The editorial of Etemad newspaper addresses the issues that might help the success of JCPOA in new round of talks, which has started right after the U.S. pulling out of the nuclear deal.
The editorial considers the JCPOA as a success for Iranian diplomacy, as the Trump administration attempted for a year and a half to use its conditions and provisions against Iran, but to no avail. Eventually, the U.S. administration, by unilaterally withdrawing from the JCPOA, had to pay political costs and lose credibility on international level.
The editorial states that the truth is in the second phase of JCPOA, FM Zarif and his team have a more difficult and more important tasks ahead. It seems that diplomatic team of Iran's 12th government thought its job was over with finalizing the JCPOA, whereas the after signing the nuclear deal, the diplomatic apparatus of Iran should have done more to protect the JCPOA and increase its benefits, by smoothing the path for regional relations.
But under the current conditions, the editorialist says, Iran must do its best to preserve the JCPOA, as it is an international document that Iran can use to resolve many of its international challenges. Cancelling the JCPOA not only destroys all political and economic costs paid by Iran so far, but also squanders all of its achievements for Iran.
The editorial concludes that nevertheless, preserving the nuclear deal is very difficult because despite the fact that European powers, China and Russia have announced support for this international accord, one cannot hope they will persist on this position. The final point is that the new talks should not be limited to Europeans. Iran must open new powerful diplomatic front with regional powers, as Iran cannot be successful in transregional and international domain without preparing the regional grounds first.
etemad
»Impact of US withdrawing from JCPOA on auto-industry
The editorial of Tejarat Online deals with impact of the U.S. pulling out of the nuclear deal on Iranian auto-industry.
According to the editorial, the U.S. withdrawal from JCPOA will not have any direct impact on Iranian auto-industry, as American auto-industry does not have any extensive interaction with Iran. And the biggest partner which has a presence in the U.S. is French automaker Renault. But despite this company's considerable share in Iran's market, it cannot result in closing the market.
The editorial then adds that Trump's decision will mostly affect banking transactions, and the few banks which work with Iran will probably be more cautious in receiving Iran's money. This will be a huge problem for Iran, which of course, will mostly impact the high-production of cars. As a result, the U.S. pulling out of JCPOA will create challenges for Iran's auto-market. It is unless Europeans find a middle way here, as the sanctions are imposed by the U.S., and not by UN Security Council and many countries can avoid acting in accordance to them. If so, the U.S. pulling out of JCPOA will not have any impact on Iran's auto industry.
The editorial concludes that since international auto companies receive parts from the U.S., it can make them pay fines. Given the banning of importing and continuation of this process, it is highly likely that prices of imported cars will go up in Iran.
Tejarat Online

♦ Salehi in National Security Commission in Parliament
Deputy Head of National Security Commission in the Parliament, Mohammad Mehdi Boroumand, said Ali Akbar Salehi, head of Atomic Energy Organization of Iran, would go to this commission to present reports as to readiness for resuming the nuclear activities.
A while ago, US President Trump announced pulling out of JCPOA and signed executive orders for returning nuclear sanctions. In his speech, Trump reiterated his claim, urging that Iran has violated the JCPOA and the nuclear deal has been useless.
Parliament news agency
♦ Salehi: Talks with Europeans based on distrust
Head of Atomic Energy Organization of Iran, Ali Akbar Salehi, urged that talks with Europeans will be based on distrust, adding that "we hope they will compensate the US pulling out of the JCPOA; otherwise, we will go to a level higher than before the JCPOA." Pointing out to joint session with Parliament's National Security Commission, Salehi said Atomic Energy Organization is ready to act in accordance with senior official's decision with regard to the nuclear deal.
Head of Atomic Energy Organization of Iran said talks with Europeans will not be held optimistically, and Iran will be after obtaining necessary guarantees for continuing the JCPOA.
Parliament news agency
♦ Montajebnia: JCPOA was Khamenei's decision, not Rouhani's!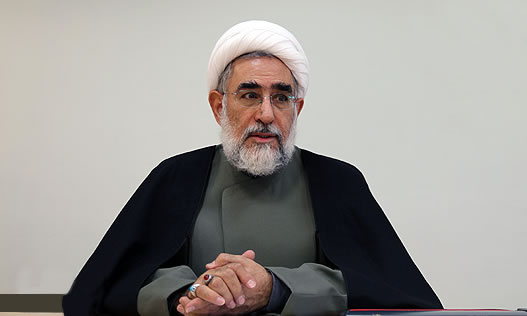 Following the statement by Iran's Assembly of Experts calling for Hassan Rouhani to apologize for the JCPOA, Rasool Montajebnia, reformist activist and deputy chairman of National Trust Party, said the nuclear deal was the decision of Iranian establishment. Montajebnia added that the establishment consists of the supreme leader, heads of three branches, and experts. He urged that if there is going to be an apology, the whole establishment must do so, not just Hassan Rouhani.
Jahan news
♦ 100 lawmakers demand not joining FATF
In a letter to speaker parliament Ali Larijani, more than 100 MPs demanded halt of Iran joining the Convention for Suppression of Financing of Terrorism. MP Ali Akbar Karimi said in this regard that given the fact that US has pulled out of the JCPOA, the lawmakers have urged in this letter that it is not necessary for Iran to unilaterally fulfill its obligations in joining Financial Action Task Force on Money (FATF).
Vatan-e Emrooz
♦ Lawmaker objects to burning US flag
A member of Omid [Hope] Fraction in Iranian Parliament, Mostafa Kavakebian, announced disagreement of this fraction with burning US flag in the Parliament, urging that if anyone wants to do it, they should do it outside the Parliament. Kavakebian added Omid Fraction has been absolutely against burning US flag in the Parliament, as the flag of a country is the symbol of its national identity.
Following US President withdrawing from the nuclear deal with Iran, a number of lawmakers set fire to US flag in the parliament.
Donya-e Eqtesad
♦ Araghchi meets British deputy foreign minister to emphasize on preserving JCPOA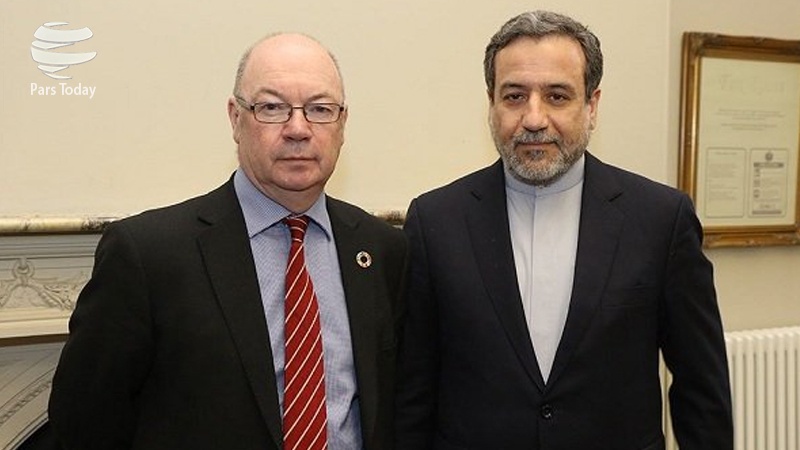 Political deputy of Iranian foreign minister, Abbas Araghchi, met with deputy British foreign minister in MENA affairs, Alister Burt, in Brussel to talk and exchange views about implementing JCPOA. Alister Burt, in his meeting with Araghchi, emphasized that Iran's nuclear with P5+1 for Europe security and Iran is very vital and his country is committed to it.
Iranian and European experts held meetings in Brussel with regard to future of JCPOA, before the meeting of Iran's foreign minister with those of three European countries (Germany, Britain and France).
Pars Today
♦ Long live corpse of JCPOA!

The hardline Kayhan newspaper slams supporters of the nuclear deal who pretend that the U.S. pulling out of JCPOA is a sign of the deal's being powerful. Kayhan says, according to these supporters, "Americans suffered a loss and we benefitted from it, which is why they withdraw from it," calling this reasoning an insult on "intelligence of public opinion".
Kayhan calls JCPOA a dead body whose supporters are trying to embellish it to pretend that it is still alive and more beautiful than before.
Kayhan
♦ 10 thousand addicted students need treatment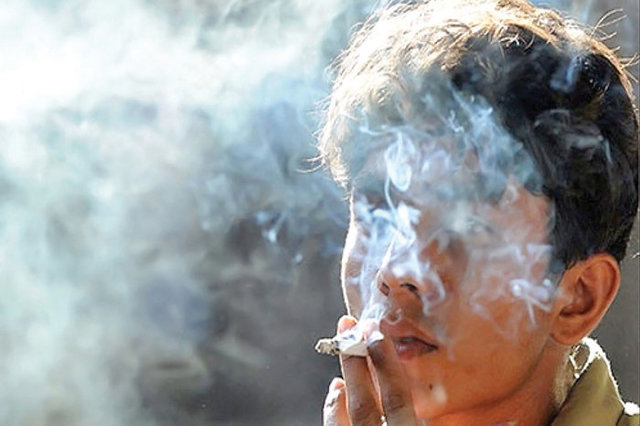 Director General of Protection against Social Pathologies in Education Ministry said about 10 thousand students have reached a level of addiction that after the first experience of using drugs, they continue to do so, and they need treatment. Dr. Mansour Kiyaee added that today approximately 100 thousand students in Iran are at risk of addiction – some of these have either had the experience of using drugs or are at risk of exposure.
ISNA
♦ Qatar to become Iran's hub for foreign currency transactions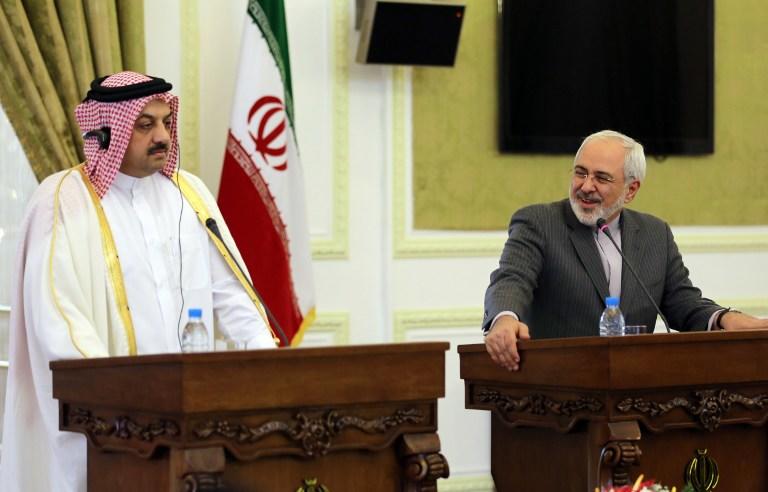 A senior official of the Central Bank announced development in foreign currency relations between Iran and Qatar, adding that several Iranian banks have opened accounts with Qatar National Bank, and transactions of foreign currency remittances will take place through this channel. He urged that given the difficulties created in Dubai for transferring foreign currencies, Iran's foreign currency relationships with Qatar will expand.
The senior official added, so far, Bank Melli Iran and Parsian Bank have opened accounts with Qatar National Bank, and according to plans, Bank Saderat Iran will play new role in the field of foreign currency remittance.
In response to this question if by this decision, Qatar can fill Dubai's gap in the bottleneck of the country's foreign currency and become Iran's foreign currency hub, this official from the Central Bank said, "We certainly hope so."
Fars news agency
♦ Will European choose Iran over US?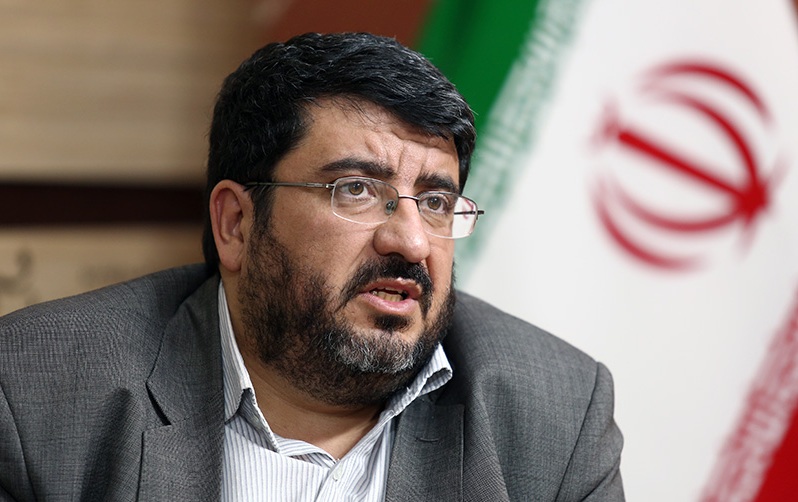 Foad Izadi, expert in nuclear issues, said about new round of talks with Europe without the U.S. that Europe is not a unified whole, and Italy, Spain, Austria and Sweden are traditionally closer to Iran. Izadi added that Europe should not be considered as a single body, and it is always possible for them to have differences of opinions over issues.
According to Izadi, Europeans are generally under the influence of the U.S., and if they have to choose between Iran and the U.S., they will usually move towards the U.S. That is why Iran shouldn't have high expectations from Europeans.
Mashregh news
♦ Increase in defense budget
According to deputy speaker of parliament, amendment to 2018-2019 budget has been announced to Iranian president, according to which the budget for boosting defense foundation has increased. In this amendment there have been changes in the budget for defense ministry.
Tasnim
♦ John Kerry's secret meeting with an Iranian delegation in Paris
Jason Osborne, former media adviser of U.S. President Donald Trump, wrote in his Twitter: John Kerry, former U.S. Secretary of State, met with an Iranian delegation in Paris. Osborne wrote in his Twitter: recently John Kerry met with three Iranians in Paris. One of my friends, sitting close to their table, said he [John Kerry] had criticized Trump.
The Iranian delegation, which had a team consisting of five security bodyguards, had left the place with diplomatic automobiles. It is not clear who were the members of this Iranian delegation, or what had been the main issue of their consultations. Osborne has also published a picture of John Kerry after this meeting in his Twitter.
In continuation, Osborne has accused John Kerry of being "foreign government's agent" for his meetings in recent months with authorities and leaders of foreign countries including Iran. According to the U.S. laws, if someone's name is registered as foreign government's agent, he will be included under the Logan Act, for which he will be put on trial for measures against U.S. national security.
Union of Associations for Free Iran
♦ Assembly of Experts asked Rouhani to apologize to people for JCPOA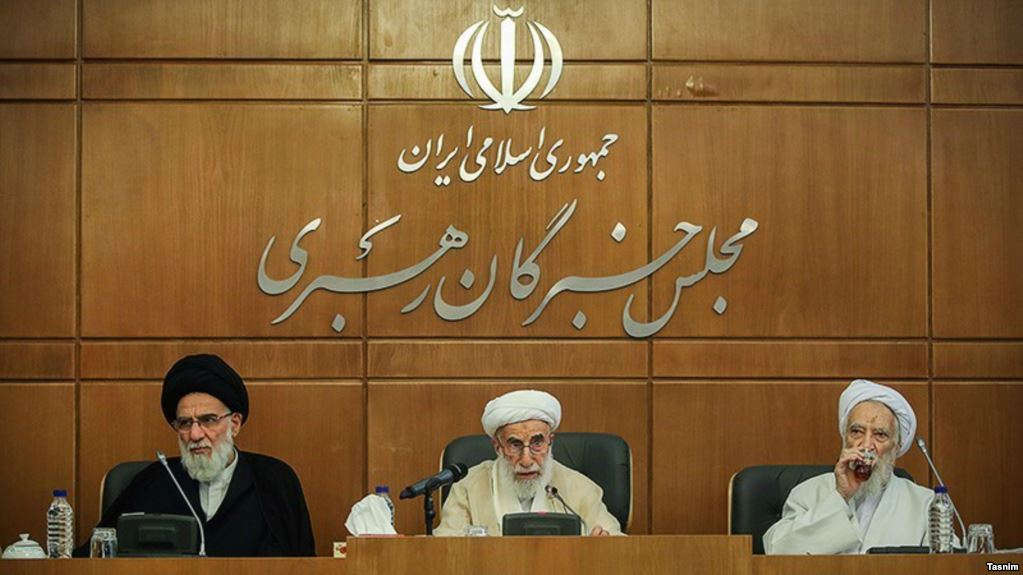 A statement issued by Assembly of Experts calls for Iranian President Hassan Rouhani to apologize to people for the U.S. pulling out of JCPOA. The statement asks for Hassan Rouhani's apologies for the Trump's reneging and withdrawing from the JCPOA.
According to Assembly of Experts, Iranian supreme leader Ali Khamenei accepted the nuclear deal merely because of the government's insistence, calling for Hassan Rouhani's apology due to "not observing the red lines" of the supreme leader, and "not obtaining necessary guarantees" from the U.S.
Radio Farda 
♦ Rouhani's condition for staying in JCPOA
Hassan Rouhani said if the other five countries that are parties to the nuclear deal get along with Iran, fulfill their obligations, and guarantee to provide the interests of Islamic Republic of Iran with continuation of JCPOA, this accord will survive despite the will of the U.S. and Israel.
Following the U.S. pulling out of the nuclear deal, Iran is seeking to uphold the accord with other countries – France, Britain, Germany, Russia and China – that have signed the deal.
Afkar news
♦ Ahmadinejad's statement about difference of opinion with supreme leader regarding US
Former president Mahmoud Ahmadinejad announced that he had disagreed with direct talks between Iran and the U.S. in Oman, which were held during last years of his government and with permission of the supreme leader Ali Khamenei.
In a statement issued on his website, Ahmadinejad urged that he had disagreed with holding talks with the U.S. in Oman and had called for postponing the talks for six months. He has also called for sharing all "talks and agreements transparently and with documents" with people so that they become aware of what has happened.
Radio Farda
♦ Shamkhani meets with Afghanistan defense minister
Secretary of Supreme National Security Council, Ali Shamkhani, met with Afghanistan Defense Minister Major General Tariq Shah Bahrami, announcing that creating stability and security in Afghanistan and total destruction of terrorist groups in this country are common goals of Tehran and Kabul.
Ali shamkhani said Takfiri terrorist groups are a deep threat against Islamic nations and countries and can only be countered with cooperation and taking joint approaches.
Shargh
♦ 50 Iranians go to jail every hour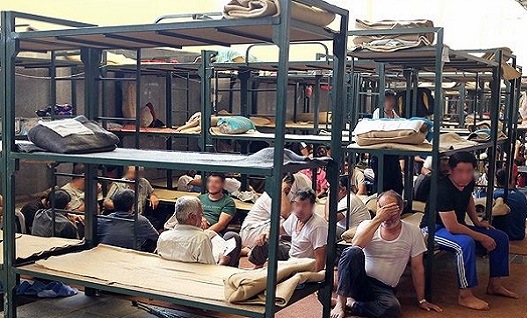 Everyday 1,200 people go to jail in Iran. Each year more than 430,000 people are taken into custody, and half of these people will stay in jails. According to Hassan Mousavi Chelek, head of Iran's Social Work Association, every hour 50 people go to jail on average in Iran.
Mousavi Chelek suggested judiciary officials must use punishments other than jail to cut down the number of prisoners. He had previously called the increase in number of prisoners as a sign of weakening the moral values in society.
Radio Zamaneh
♦ Lawmaker: Europeans must compensate Trump's decision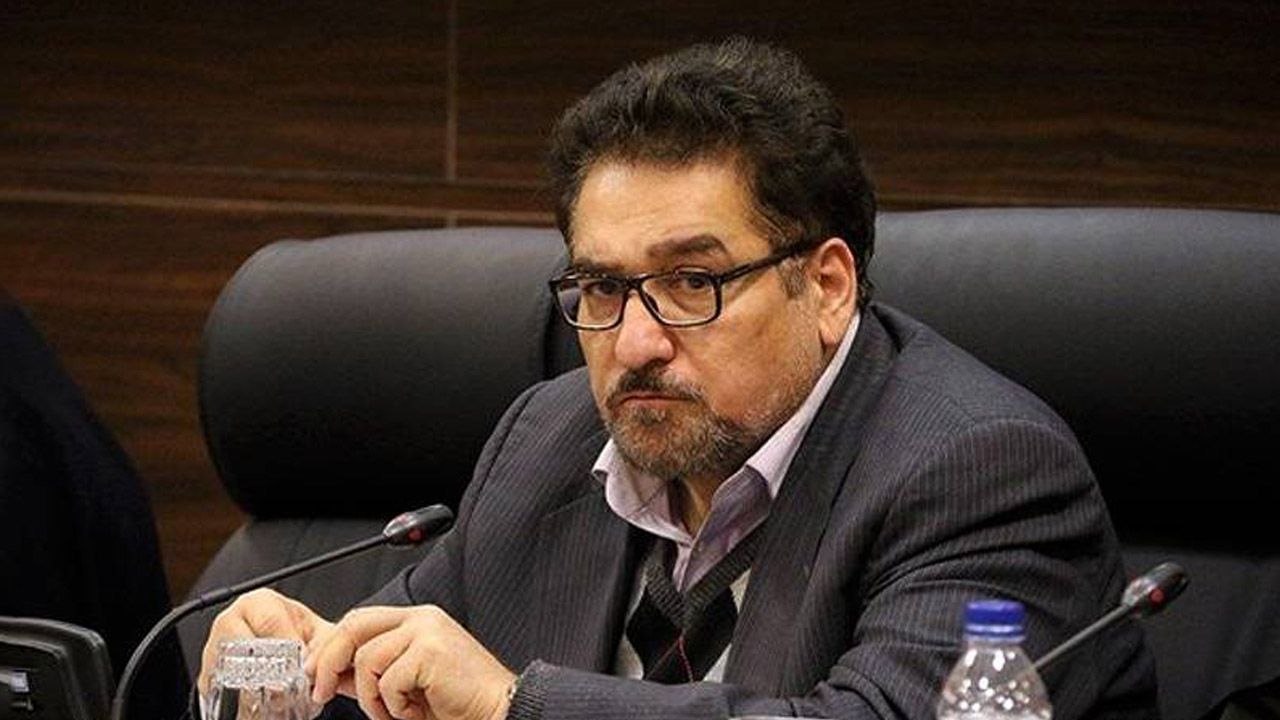 Deputy Head of Omid [Hope] Fraction, Mohammad Reza Tabesh, urged that Europeans must compensate for Iran's economic and political losses due to the U.S. pulling out of JCPOA. Tabesh added that Europeans must strive to make up for deficiencies and shortcomings due to the U.S. withdrawing from the JCPOA and compensate for Trump's decision. He said Europeans must give practical guarantee to Iran, just as Iran's supreme leader Ali Khamenei has wanted to.
Parliament news agency
♦ Brigadier-General Bagheri: Bolivia interested in weapon cooperation with Iran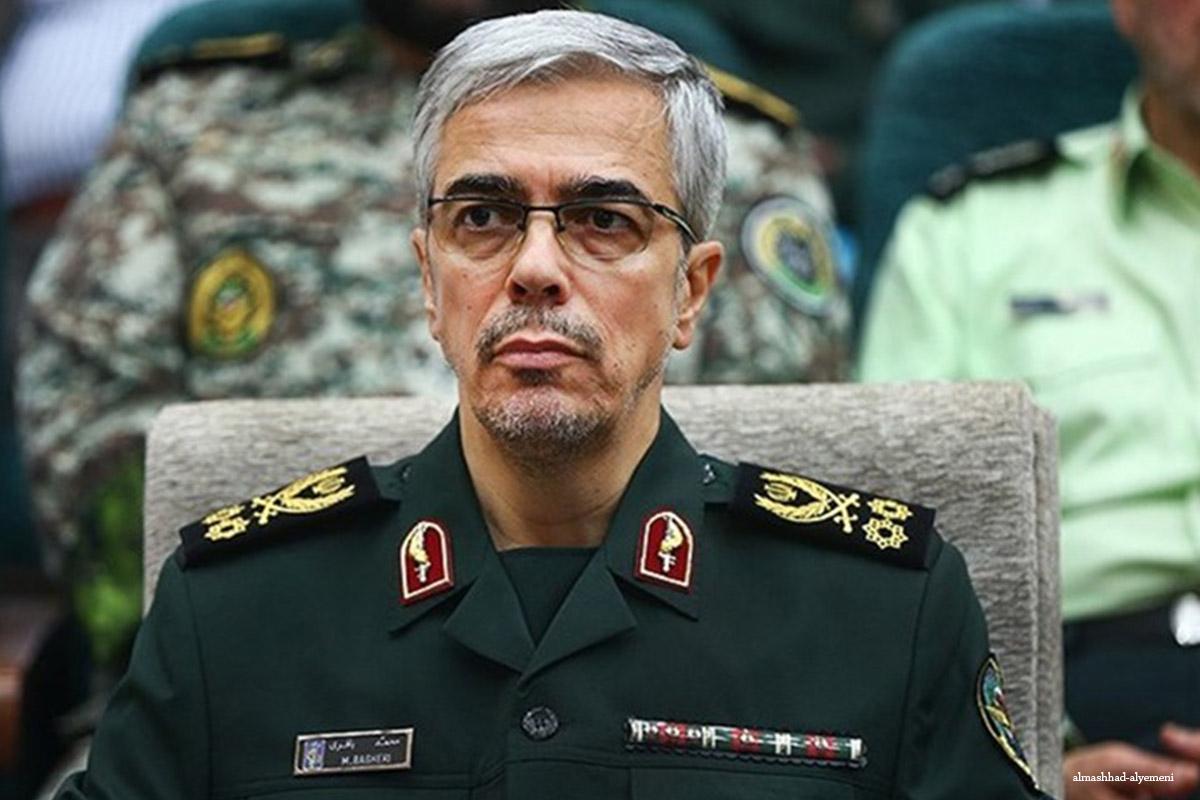 Chief of Staff of the Iranian Armed Forces, Brigadier-General Bagheri, said Bolivia's army is interested in weapon cooperation with Iranـــ which is welcomed by Iran. He expressed hope that the trip of commander of Bolivia's army to Iran would bring the two countries closer. According to Bagheri, Iranian people recognizes Bolivia as a country that has resisted the U.S. desires, and Bolivia's armed forces have made a lot of efforts for this country's independence.
Tasnim
♦ Zarif: Iran after guarantees from Europeans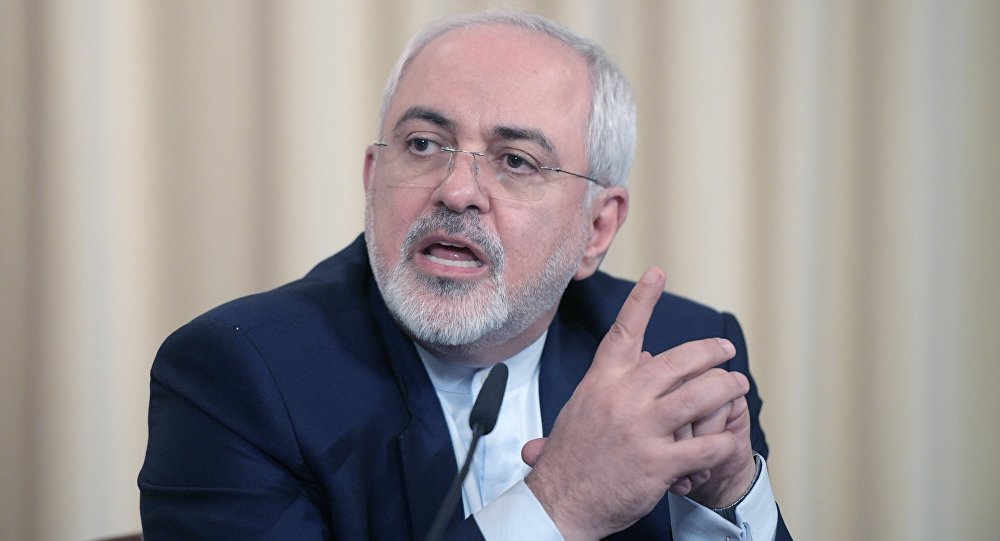 Iranian Foreign Minister Mohammad Javad Zarif, upon his arrival at Beijing's airport, pointed out to meeting with Chinese foreign minister, adding "it is vital for us to start talks with P5" regarding JCPOA. Urging that China is one of the closest friends to Iran, Zarif said, "today we are sure that China will stand by us." He added that as for European countries, since they were the ones asking Iran to stay in the JCPOA after the U.S. pulling out of the nuclear deal, Iran should see how they want to provide Iran's interests, despite the U.S. withdrawing from JCPOA.
Jam-e-jam online
♦ Lawmaker: Airbus, Boeing first test of Europe vs America in JCPOA
Heshmatollah Falahatpisheh, a member of the Parliamentary National Security and Foreign Policy Committee, said deciding about Airbus and Boeing will be the first JCPOA test of Europe vs the U.S., adding that if this contract is cancelled, Iran will lose hope towards Europeans' position towards JCPOA. Making explanations with regard to selling Airbus and Boeing aircrafts to Iran after the U.S. pulling out of JCPOA, Falahatpisheh said given details of the contract of Islamic Republic with Airbus and Boeing companies, compensations must be paid to Iran because of cancelling the contracts after the U.S. withdrawing from the nuclear deal.
Parliament news agency
♦ Iran, Qatar to resume joint economic commission after 13 years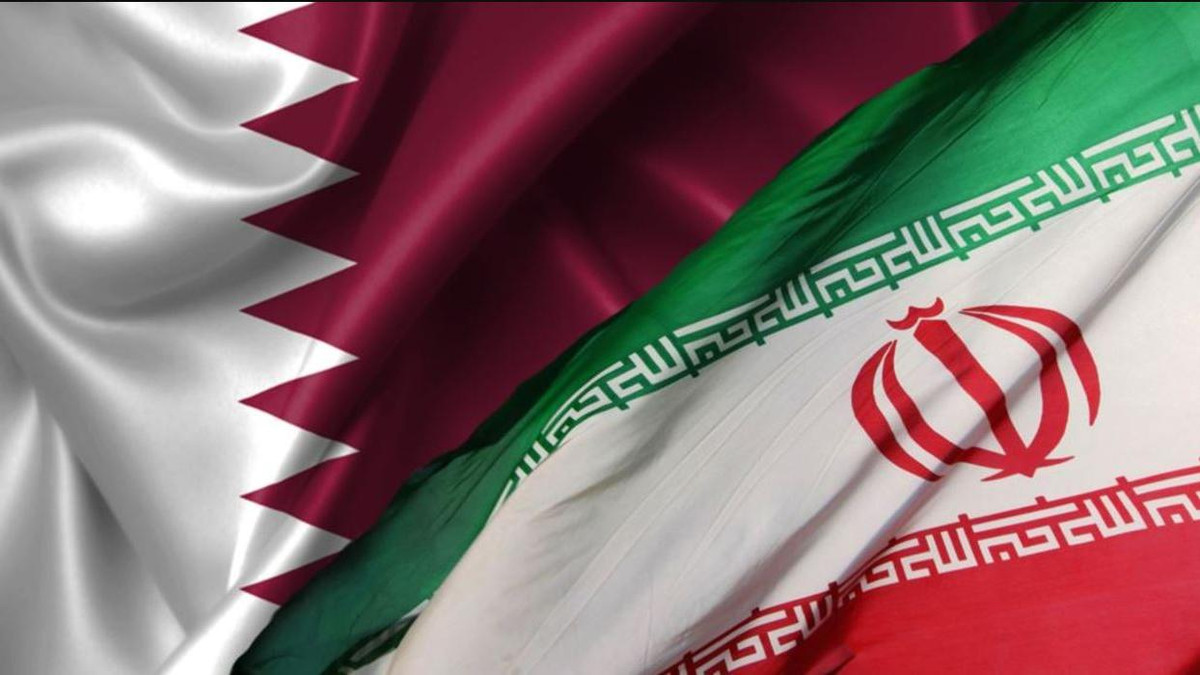 With Iranian industry minster's trip to Qatar, the 6th joint economic commission of Iran and Qatar will be held in Doha. A delegation consisting of 70 experts, businessmen and merchants from public and private sectors, headed by Mohammad Reza Fayaz, advisor to industry ministry in international affairs, entered Doha. According to Fayaz, in this meeting, many issues that have remained unresolved would be investigated. In five committees to be held during these meetings, issues such commerce, mining, customs, oil, petrochemistry, export, and banking affairs would be probed into.
Eghtesad news
♦ Rouhani to Merkel: JCPOA must guarantee Tehran's interests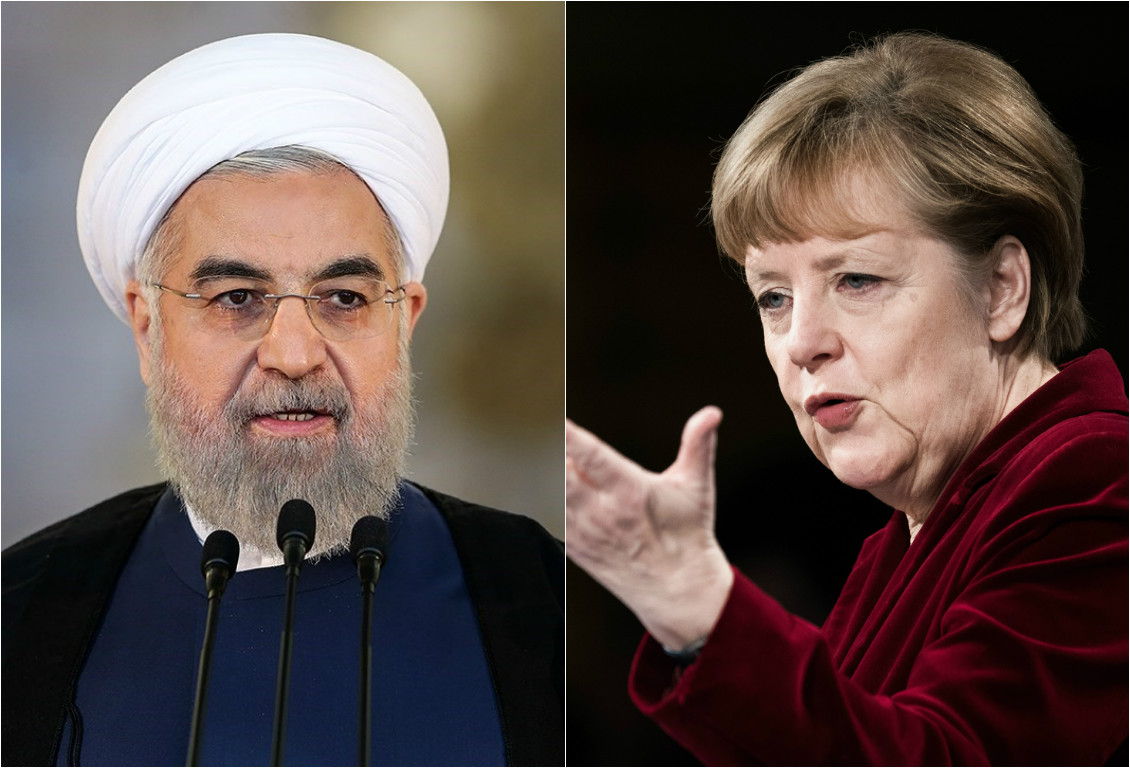 Iranian President Hassan Rouhani emphasized on JCPOA guaranteeing Iran's interests precisely and clearly, asking Germany, France and Britain to announce their clear position regarding how to provide Tehran's interests in JCPOA after the U.S. pulling out of the nuclear deal. In his talk with German Chancellor Angela Merkel, Rouhani urged that Iran's interests with regard to important issues related to JCPOA such as selling oil, gas, petrochemicals and banking relations must be clarified and guaranteed clearly.
IRNA
♦ Iran, Russia sign additional agreement to construct thermal power plants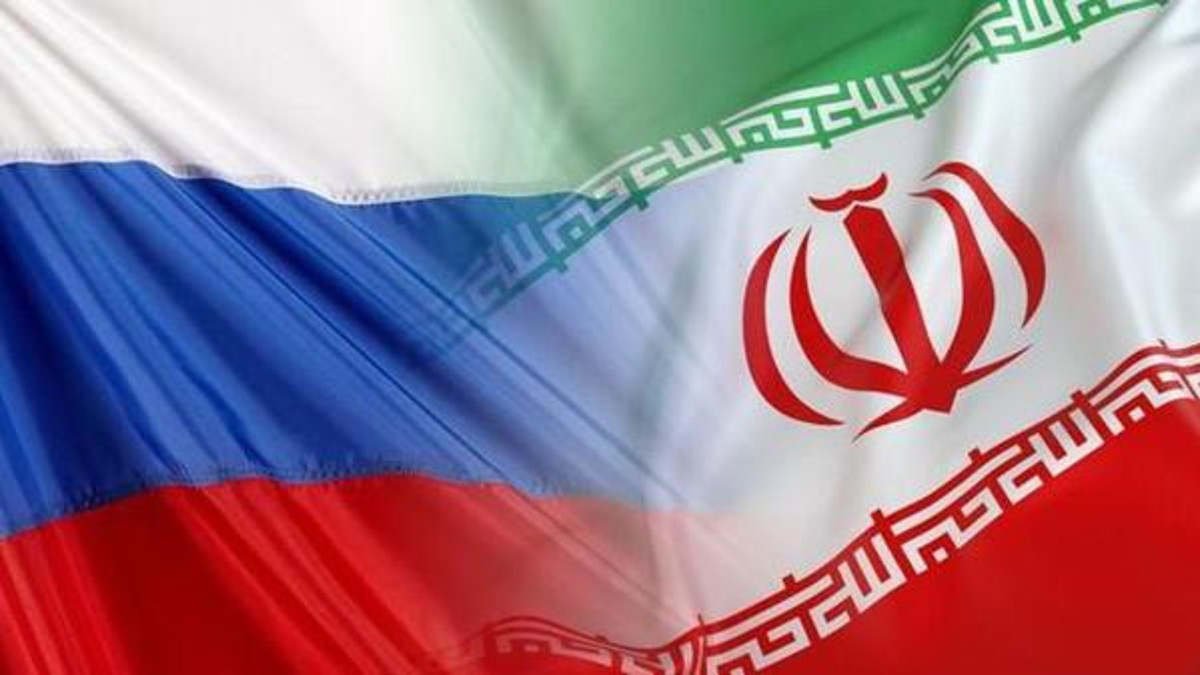 Russian energy ministry announced that Iran and Russia signed additional agreement regarding construction project of Sirik thermal power plant in Iran. According to RIA Novosti news agency, at the end of talk between Anatoli Tikhonov, Director General of Russia's Energy Agency, and Masoud Karbasian, Iranian economic minister, both sides signed additional agreements with regard to guaranteeing implementation of Sirik thermal power plant.
IRNA
♦ Emirates follows suit in putting sanctions against Iranian individuals, companies
Following the U.S. Treasury measure in imposing sanctions against 9 Iranian individuals and companies, United Arab Emirates followed suit. U.S. Treasury issued a statement, putting sanctions on several Iranian individuals and companies.
U.S. Treasury announced disruption of "an extensive network for transferring foreign currency" with cooperation of United Arab Emirates. According to this statement, 6 individuals and 3 companies have been added to the list of those under the U.S. sanctions for fighting terrorism. United Arab Emirates too put these individuals and companies in the list of its sanctions immediately.
Fars news agency
♦ Several teachers arrested following protest gathering in Tehran, other provinces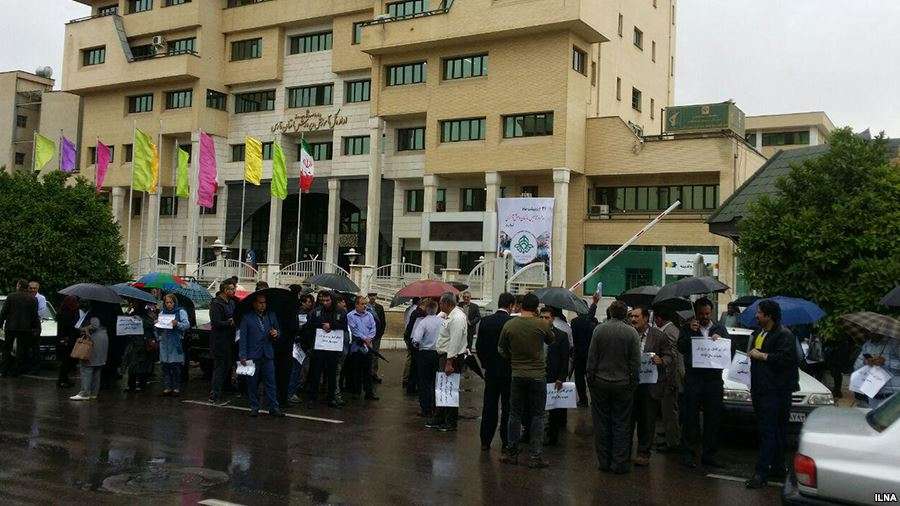 Several people have been reportedly "beaten and arrested" during protest gathering of active and retired teachers in Tehran and other provinces, following sever encounter of security forces.
According to ILNA, hundreds of teachers held protest gatherings in many cities, including Sari, Kermanshah, Qaraveh, Divandareh, Shiraz, Mamasani, Kazeroon, Marivan, Tabriz, and Khorramabad. The gatherings' objective was to protest against educational budget deficit and wages lower than poverty line.
Radio Farda
♦ Lawmaker: Iran must use as opportunity US withdrawing from JCPOA
Mostafa Kavakebian, member of National Security and Foreign Policy Commission, emphasized that President Trump's withdrawal from JCPOA was to cover the U.S. domestic issues, stressing that "we must turn this into an opportunity immediately and rely on domestic resources." He said, given the U.S. pulling out of JCPOA, consultations with Europeans shouldn't take too long, and even giving one week to Europeans to make up their mind is too much. They must clearly announce if they are going to stay committed to the JCPOA or not, urged Kavakebian.
ISNA