Pompeo: Khamenei's Fabrications Endanger Iranian Lives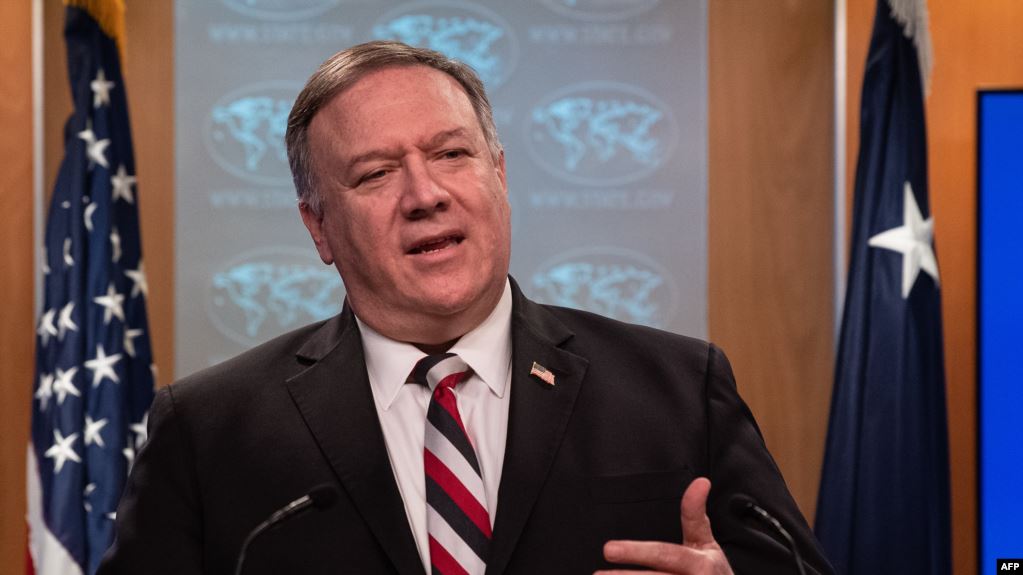 US Secretary of State Mike Pompeo said that the Iranian supreme leader's remarks regarding the US role in producing the coronavirus were a "fabrication," emphasizing that such remarks will put the Iranian people and the world more at risk.
In a statement, Pompeo said that "Khamenei's fabrications about Wuhan virus" are dangerous and will put more lives in Iran and the world at risk. Pompeo also mentioned Mahan Air's 55 flights to China after the coronavirus outbreak in China, resulting in Iranians being infected. In at least five countries, Pompeo added that the coronavirus was directly transmitted from Iran, thus putting millions of people at risk.
Iran is among the top five countries with the highest death toll due to the coronavirus disease.
Iran's Supreme Leader Ali Khamenei recently said on national television that America produced the coronavirus, but he didn't offer any proof. The allegation was immediately dismissed by the US State Department's spokesperson, calling it "absolutely wrong" and a "conspiracy theory."
The US secretary of state in his statement accused Iran of covering up news regarding the coronavirus outbreak in Iran, adding that Iran ignored healthcare officials' warnings and covered up the first death caused by the virus for nine days.
Pompeo added that Iran is still lying to the Iranian people and the world about the real number of deaths and infections.
"While the Iranian regime has demanded more financial resources, it must be noted that Iran has spent $16 billion on terrorism and has used sanction relief after the nuclear deal to boost its proxy groups," Pompeo said in his statement.
Doctors Without Borders Stopped From Combating the Coronavirus in Iran After Opposition From "Hardliners"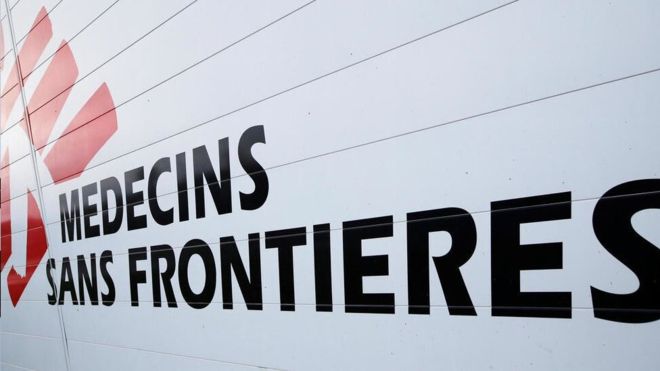 Doctors Without Borders have stopped their activities to combat the coronavirus outbreak in the city of Esfahan after Iran's Health Ministry spokesman said that the organization's plan to set up a field hospital in Esfahan had been canceled.
Ali Reza Vahabzadeh, the spokesman for Iran's Health Ministry, recently tweeted "with the implementation of the national Basij plan to combat the coronavirus and using all the potential of the army, it is not necessary for foreign forces to set up a hospital."
He published his tweet after a number of "conservatives" and media outlets close to the IRGC expressed their opposition to Doctors Without Borders operating in Iran, saying that the country does not need foreign help.
Doctors Without Borders had brought a 50-bed field hospital to Iran by plane from France in order to set it up in Esfahan. Nine physicians were supposed to be based at this hospital as well.
However, some "conservatives" and media outlets close to the IRGC voiced their criticism with regard to this plan. For example, Hossein Shariatmadari, representative of Iran's supreme leader, criticized Doctors Without Borders in Kayhan daily by alluding to Khamenei's recent speech.
Khamenei had accused the Americans of creating the coronavirus while questioning the US offer to help Iran in combating the coronavirus pandemic. He said, "what if they give us a drug that will help the virus permanently remain in Iran?"
Shariatmadari, in an interview with the IRGC-affiliated Fars News Agency, remarked that the "humanitarian" activities of the Doctors Without Borders might be a "cover for some inhumane goals." He noted, "From which border have these doctors – who apparently have no borders – gained permission to enter the country? Don't they have any private motives?"
President Rouhani's "Illusion of a Conspiracy"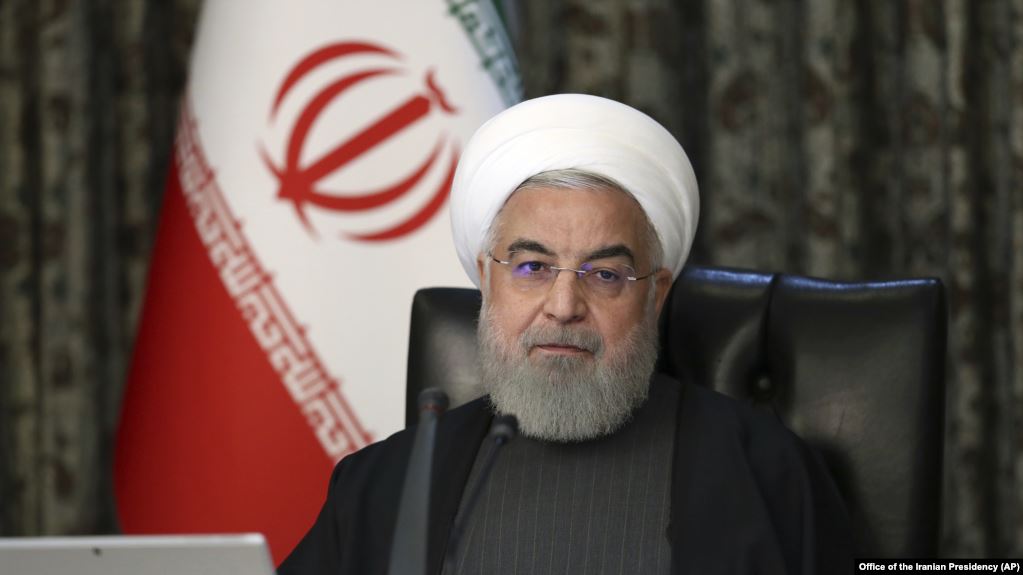 Parliament member Mahmoud Sadeghi said that President Hassan Rouhani had prevented the shutting down of all offices in Iran to contain the coronavirus due to his "illusion of a conspiracy."
Sadeghi tweeted that the National Coronavirus Combat and Prevention Headquarters had called on all offices to be shut down but the president "refuses to shut them down in order to defeat the enemy's conspiracy of hurting the country's economy."
"Apparently, the illusion of a conspiracy is the most important factor behind the decision-making of the country's senior authorities," tweeted Sadeghi.
President Hassan Rouhani recently said "anti-revolutionaries" have "conspired" to shut down Iran's economic activities during the coronavirus crisis. He also said that the Intelligence Ministry has provided him with a "detailed document" in this regard. "Therefore, production should remain normal," in the country, added Rouhani.
267 Deaths From Drinking Industrial Alcohol to Prevent the Coronavirus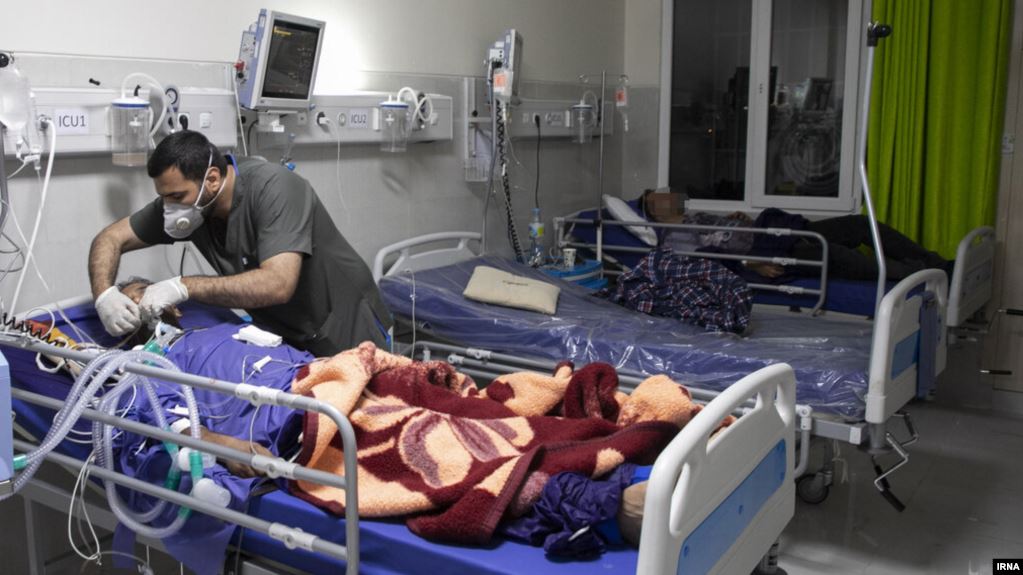 267 individuals have lost their lives due to the consumption of industrial alcohol in Iran to date. The spokesman for Iran's Health Ministry Kianoush Jahanpour said 2,197 people had been poisoned so far after drinking fake alcohol.
Mohammad Javad Moradian, head of emergency services in Fars province, mentioned that so far 530 people have been poisoned due to the consumption of industrial alcohol—67 have died. He added that the dead were between 20 to 40 years old.
The public prosecutor in the city of Karaj also announced an increase in the number of victims due to drinking fake alcohol. Hassan Madadi said 20 people had died after drinking fake alcohol in the city of Karaj. He added that they had drunk alcohol to prevent the coronavirus disease.
In early March, 20 individuals lost their lives in the southern city of Ahvaz due to the consumption of counterfeit alcohol out of 218.
An official at Ahvaz Jundishapur University of Medical Sciences remarked at the time that
a number of Ahvazi people had bought and consumed industrial alcohol after a rumor went viral on social media that drinking alcohol would prevent the coronavirus disease.
Iran's Ambassador to Belgium: $200 Billion Cost of US Sanctions on Iran's Economy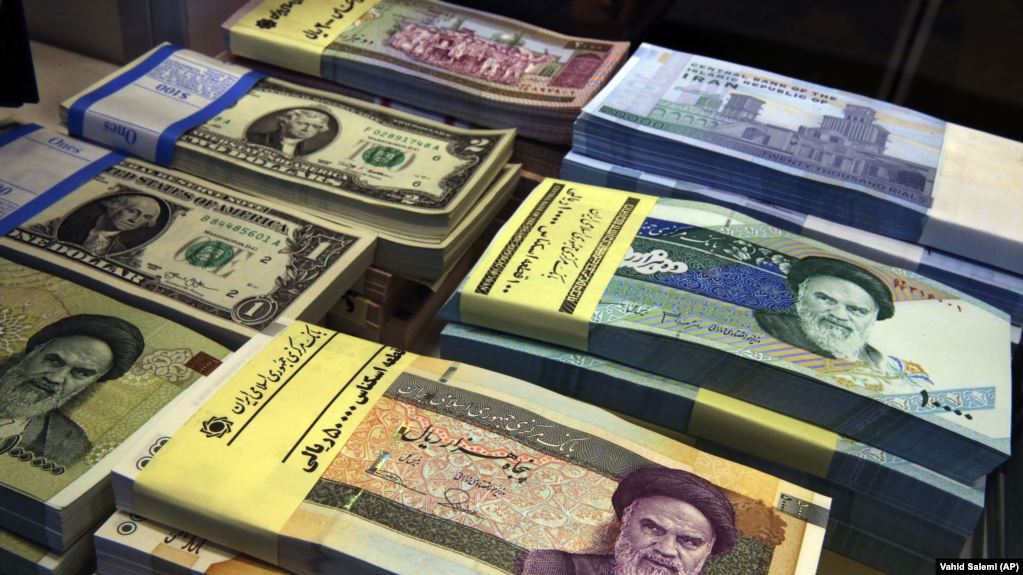 Iran's ambassador to Belgium said that since the US pulled out of the nuclear deal and put unilateral sanctions on Iran, Iran's economy had suffered a $200 billion loss, and the country faces a shortage of resources to combat the coronavirus.
Gholamhossein Dehghani wrote in an article published by EuroNews that US sanctions have weakened Iran's economic ability to fight the coronavirus effectively, and the impact can be seen in the high number of deaths, particularly among Iran's healthcare providers.
This is not the first time an Iranian official has talked about a $200 billion loss due to US sanctions.
In January, Iranian President Hassan Rouhani announced that Iran had lost roughly $200 billion due to sanctions over the past three years. A large part of this loss is because of a severe drop in Iran's oil exports.
America says that Iran's oil revenues are spent on funding terrorist groups and developing missiles and nuclear arsenal, which is why it sanctioned Iran' oil exports. According to the IMF's estimates, Iran's crude oil exports prior to the sanctions in 2018 reached about $62 billion, and Iran exported 2.5 million bpd.
Dehghani said that the coronavirus outbreak in Iran is not just a threat to Iran but to the entire region and the world.
Recently, Iran asked for a $5 billion loan from the IMF in order to fight coronavirus; the IMF hasn't responded yet.
Motahari: We are in Transition From the Islamic Republic to an Islamic State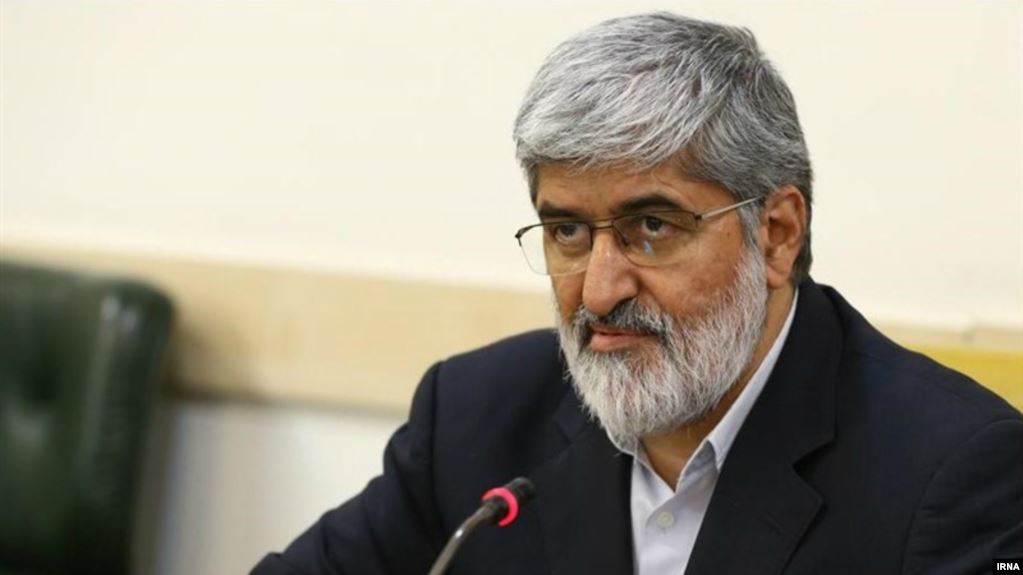 An Iranian lawmaker said that the Iranian establishment is transforming from a republic into an Islamic state.
Ali Motahari stated in an interview that "we are in transition from the Islamic Republic to an Islamic state," adding that "some individuals within the establishment are seriously after creating an Islamic state as they think public votes are just an embellishment."
Motahari said that these individuals view the Parliament as just an advisory entity that executes the supreme leader's decisions, adding that the next president must be appointed by the supreme leader.
The Iranian lawmaker stated that "participating in elections has no impact on our destiny anymore," emphasizing that "elective entities are just decorative and decisions are made elsewhere." He explained that in the Parliament they keep receiving messages from the supreme leader, while the speaker of the Parliament is always waiting to receive orders from the supreme leader.
Ali Motahari wanted to run for the next Parliament but was disqualified by the Guardian Council.
The European Union to Give 20 Million Euros to Iran in order to Fight COVID-19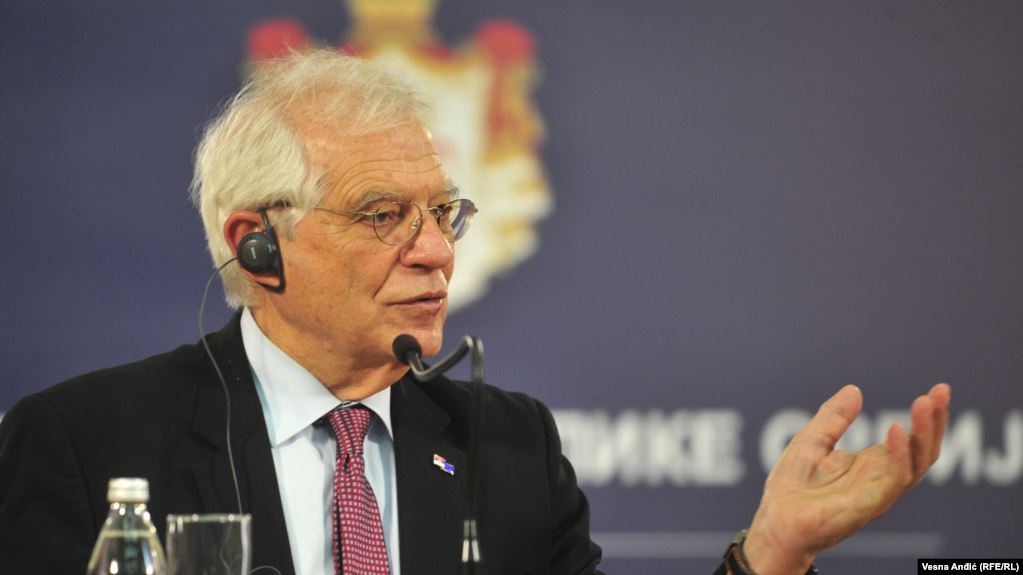 High Representative of the Union for Foreign Affairs Josep Borrell said that the European Union will give 20 million euros to Iran as humanitarian aid in order for the country to fight COVID-19. He added that the money will be paid to Iran in the next few weeks.
Borrell also said that the European Union will back Iran's request for a loan from the IMF. Iran has asked for $5 billion from the IMF but it has not responded so far.
According to Josep Borrell, Europe has decided to back the IMF's humanitarian aid to Iran and Venezuela in order to fight the coronavirus disease.
According to official statistics, so far 22,000 people in Iran have been infected by COVID-19, of which 1,800 have died. Iran's Health Ministry says that every 10 minutes an Iranian dies due to COVID-19. The death toll due to COVID-19 in Iran is said to be much higher than what has been officially announced.