Be Careful Not to Be Cheated in FATF as in JCPOA!
The editorial of Vatan Emrooz, penned by the head of the Parliament's Legal and Judiciary Commission Mosa Ghazanfarabadi, argues against ratifying the FATF bills, warning that it will harm Iran's interests in the future. Iran is currently blacklisted by the FATF which makes it very difficult to carry out banking transactions with Iran.
Reviewing the FATF bills has gone through a certain process in the country. Currently, its destiny is being decided by the Expediency Discernment Council which will be accepted not just by the government but by the entire establishment.
Ratifying the FATF is not to Iran's advantage. We are sceptical about this issue, and we are sure that Iran is pressured by foreign countries to ratify the FATF bills so that they can deceive the Iranian nation once again at another crucial moment. During the nuclear deal (JCPOA), the P5+1 made commitments, but later broke the promises they had made.
In fact, the Iranian nation is seriously distrustful towards the West and America. Now the destiny of ratifying the FATF – in which no guarantee is given – is quite obvious to Iranian people. Many experts hold that ratifying the FATF is to the country's loss, while some believe that it is to the advantage of Iran and the people.
The Iranian supreme leader has asserted that in international organizations, they ratify certain laws and force them on nations. The FATF is one of these cases, ratified by the so-called human rights organizations. Although in many cases these ratifications are against the spirit of human rights, these ratifications are forced upon people in the name of human rights, preventing money laundering, and fighting terrorism. Such measures are taken only to impose their demands on other nations.
It seems that with regard to the FATF, the European countries and America are only sensitive about Iran, which indicates that we must be sceptical towards their demands. Their only goal is coercing Iran to accept the FATF. That should be a warning to any wise human being. If we look at these issues wisely, we will act prudently so that we don't ratify bills which will be against the national interest.
13th President and Innumerable Problems
The editorial of Jahan Sanat explains the numerous problems that Iran's next president has to face.
Given the current conditions of the country which are rooted in economic problems, the US sanctions and international pressures, some observers hold that the 13th president in Iran will not be in a good situation, and he and his government will probably be the weakest since the revolution in Iran.
The reasons they offer for their analysis include low turnout in the election, poor economic conditions, and people's poor living conditions. Other reasons are related to the international domain and Iran's relationship with the world which might result in serious challenges.
Perhaps, we cannot say with certainty if the next president is going to be weak or strong. But we cannot ignore the manifold problems which are going to impact his ability to govern. Iran is facing many challenges and the next president cannot resolve these issues miraculously. In the best case scenario, we can hope that if the same management approach of the current government continues, the country will not be further damaged.
Iran is facing serious structural issues that have put the country in a bad situation. On the one hand, it is suffering the impact of US sanctions which could have brought the strongest economy in the world to its knees. On the other hand, the next president will have to face countless youths who are unemployed and are looking for jobs. Dealing with this problem requires investment which depends on an improvement in foreign policy and the normalization of the country's conditions.
So, in so far as Iran doesn't return to the international community and have good, balanced relations with the world, it seems impossible to attract investment. And that is another challenge facing the next president.
If the current situation continues, Iran's economy will shrink more, and under the sanctions' impact, its single product economy will become weaker. Currently, Iran's economy has nothing to offer, and its national currency is one of the weakest in the world. The minimum wage of a worker is less than $100 a month which is one of the lowest in the world.
What is for sure is that the next president cannot perform miracles and resolve all the issues facing the country. There is a tough time ahead for him.
Protesting Against Economic Conditions Is People's Right
The editorial of Tejarat, penned by the deputy head of the Parliament's National Security Commission Shahriar Heidari, focuses on the recent protests in eastern Iran, saying it is the people's right to protest against their living and economic conditions. The editorial blames the Iranian government for not managing resources efficiently to resolve the economic issues.
Recently, we have witnessed incidents in the city of Saravan in Sistan and Balochistan province, the roots of which need to be investigated. Weak economic performance results in social issues, and, if not properly managed, will turn into a political problem. Weakness in the economic field will spread to the social fields and then turn into a political problem which, if not properly handled, will become a security issue.
These issues must be managed so that they do not turn into political and security issues. We must be careful in dealing with these issues from the beginning; otherwise, just as other cases like increasing the price of gasoline last year, they will turn into bigger issues because economic and livelihood issues have made people less tolerant.
Those who take to the streets for livelihood issues must not be called counter-revolutionary or anti-establishment. They are from low-income families who have grievances because of economic weaknesses. Therefore, the decision makers must realize that those who have such grievances belong to the poorer segments of society and will take any and every opportunity to show their dissatisfaction with their living conditions.
Rioters and protesters must be separated. Protests against economic conditions and livelihoods are a social phenomenon and are people's right. People are concerned about their economic and living conditions and the government has to take measures to end these problems.
Even in America, people take to the streets to protest against their economic and social problems. So, such issues are not limited to Iran. But the only difference is: given the fact Iran has plentiful resources, why should we face difficulty in providing for people? This is about how the government is managing the country's resources and has nothing to do with a shortage of resources.
Iranian officials must differentiate between riots and protests.
Iran Air on Verge of Bankruptcy Due to Mismanagement
The editorial of Aftab Yazd deals with the serious problems facing Iranian national airline Iran Air, urging that privatization is the only way to save this company.
Once Iran Air had 30 weekly flights from Tehran to London and had the longest non-stop flights in the world (Tehran to New York). Today, it is in such terrible condition that it is on the verge of bankruptcy. And we cannot easily close our eyes to it.
Even if the necessary budget is provided for this airline, it doesn't mean that the government cares for this national brand. This is because of problems due to a cash deficit, not being able to provide spare parts, heavy costs due to accrued debts to staff, and the dissatisfaction of retirees. These are not issues that can be simply resolved by allocating credits to this company by the government.
The problems of Iran Air will be resolved when there is a new management team for Iran's aviation industry, and Iran Air, like other successful airlines in the world, can freely fly over Iran.
The poor economic conditions of Iran Air, with $820 million accrued losses, cannot be resolved simply by greater budget allocations. The airlines in Iran, particularly Iran Air, are facing numerous problems. Iran Air's flight attendants have voiced their dissatisfaction regarding mismanagement.
Asking the government to just allocate more funds to this company is not the right solution for saving Iran Air from being dependent on the government that owns 6 percent of it. This company must be fully privatized, and the country's transportation policies must be seriously revised.
180 Lawmakers Against Ratifying FATF Bills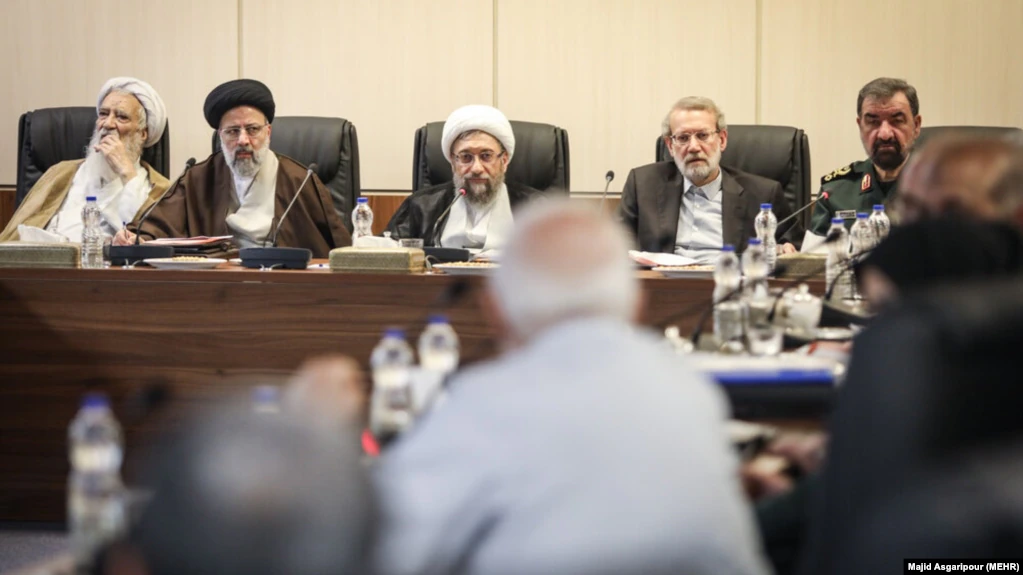 While some members of Iran's Expediency Discernment Council have talked about the possible ratification of the FATF bills in the coming days, a lawmaker said 180 lawmakers have signed a statement against ratifying the bills.
In this regard, Mohmmad Reza Bahonar, member of the Expediency Discernment Council, told Borna news agency that the "FATF bills will be most likely ratified" by the council. Mohammad Sadr, another member of the council, who backs ratifying the bills, has said that Iranian officials' explanations have helped in changing the position of the opponents of the bills, and it is more likely that they will be ratified.
On the other hand, lawmaker Ghassem Saedi told Fars news agency that 180 lawmakers have signed a statement against Iran joining the FATF convention.
Mojtaba Zolnour, head of Parliament's National Security Commission, who is against ratifying the bills, has said that ratifying the FATF bills will make it difficult to circumvent US sanctions.
The FATF, which combats money laundering, has blacklisted Iran due to this country refusing to ratify its bills, calling on its members to apply effective counter-measures. These would entail more scrutiny of transactions with Iran and tougher external auditing of financing firms operating in the country.
Out of four bills that must be ratified, two bills are about combatting transnational organized crime and countering the financing of terrorism. The bills are in limbo in Iran's Expediency Discernment Council.
The opponents of the bills say, if ratified, Iran's financial help to militia groups backed by Iran like the Lebanese Hezbollah will face difficulty, while information as to how US sanctions are sidestepped will be exposed.
Iranian President Hassan Rouhani has proposed that the bills should be ratified, but it must be emphasized that the information about circumventing sanctions will not be given to the FATF.
Iranian economic actors say that as a result of not ratifying the bills and being blacklisted by the FATF, Iran's financial and banking transactions with countries like China and Russia have been minimized.
Jailed Prominent Activist Says She Was Sexually Harassed by "Men of the Islamic Republic of Iran's Regime"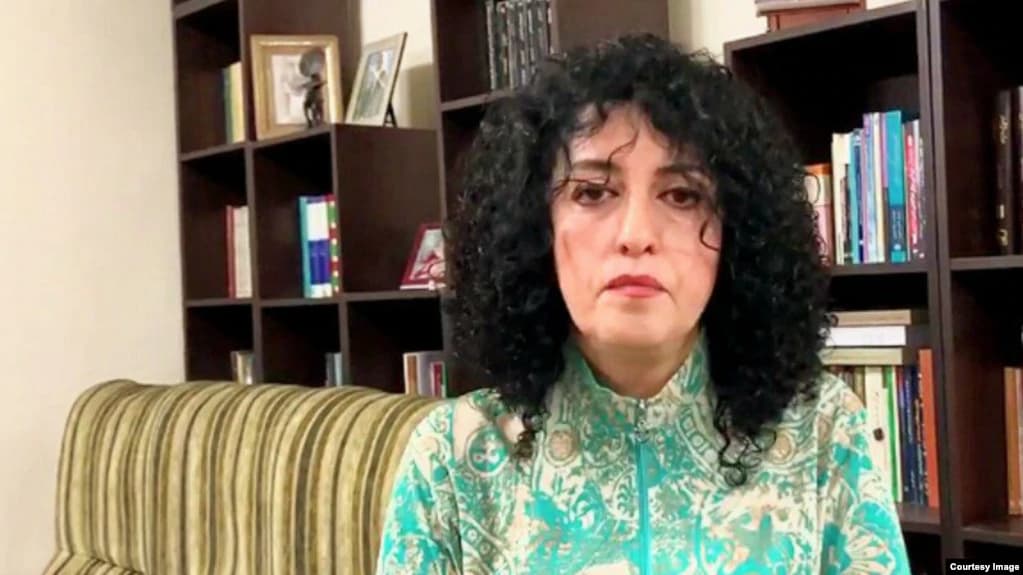 Narges Mohammadi, vice president of the Center for Human Rights Defenders in Iran, who had been behind bars for years, published a written statement and video this week, divulging the sexual harassment of female prisoners by the "men of the Islamic Republic regime."
"There are 23 to 24 bruises on my neck, breast and thigh, all documenting the hand marks of the men of the Islamic Republic of Iran's regime," said Narges Mohammadi in her video. She explained how she was assaulted and beaten by security forces, especially the warden of Tehran's Evin prison, adding that mistreating female prisoners "is not personal, but a completely political issue."
Elaborating on her violent transference to Zanjan prison, Mohammadi revealed how the prison officials took her hands and feet, put a black cloth on her and threw her into a car: "The prison warden took the lower part of my body in the most obscene and indecent way and pushed me to the car and then immediately sat on my legs."
Mohammadi has been imprisoned three times since 2001 for her human rights activities. She was released last October after five years and six months of incarceration. She has now been summoned to court again to stand another trial. However, she said she would not participate in any trial as a defendant, stressing that she is actually the "plaintiff."
The charges brought against this human rights defender include "propaganda activities against the regime," "establishing the campaign of No to Execution," and "assembly and collusion to commit a crime against national security." Five months after her release, Narges Mohammadi is still deprived of the right to have a passport and leave the country to see her husband and two children in France.
4 Political Prisoners Executed in Ahvaz
Iran executed four citizens of Khuzestan on charges of "terrorist activities." Human rights organizations say that these four individuals were executed on Sunday, just after meeting their families. The members of the families were not told that this would be their last meeting.
After their 20-minute meetings with their families, Jassem Heidari, Hossein Silavi, Nasser Khafajian, and Ali Khosraji were executed in Sepidar prison in Ahvaz.
According to human rights defender Karim Dehimi, the families were informed of the imminent executions. After leaving the prison, the families remained by the prison's gate, and half an hour later, they saw that their family members' bodies were taken away from the prison.
It must be noted that Jassem Heidari, Hossein Silavi, and Ali Khosraji, along with Ali Motiri, had launched hunger strikes and sewn their lips in protest against being banned from having meetings and the cruel behavior of the prison's officials.
Last month, Ali Motiri was executed as well.
Ali Khosraji, 29, Hossein Silavi, 23 and Nasser Khafajian were arrested in 2017. They were charged with attacking a law enforcement station outside Ahvaz and a police station inside Ahvaz.
Iran's Revolutionary Guards Corps had then announced that during the attack against the police station, two law-enforcement officers were killed.
Jassem Heidari, 31, was the other Ahvazi political prisoner and was charged with collaboration with an armed opposition group.
According to HRA news, during his detention, Jassem Heidari was beaten into making a coerced confession and had to use a wheelchair for a while.
Recently, Amnesty International, in a letter to the head of Iran's judiciary, had called for stopping the execution of these four Arab citizens and a fair trial for them.
Amnesty International had urged that the trials of these suspects had not been complete and issuing execution sentences for them was not acceptable.
Former President Khatami's Letter to Khamenei on Verge of Elections Enrages Principlists
A letter written by former President Mohammad Khatami to the Supreme Leader Ali Khamenei has become controversial, provoking fierce criticism from Khamenei's supporters while being called a "bombshell" on the verge of Iran's upcoming presidential elections by media in the country.
The ultraconservative Kayhan daily, whose editor-in-chief is Khamenei's representative, has accused Khatami of "betrayal," saying he has to repent by apologizing: "He owes an official apology to the regime and people because of his betrayals during the sedition of 2009." Kayhan called Khatami "one of the defeated leaders of the sedition, pretending once again to be an ally of the regime, revolution and supreme leader by his hypocritical behavior."
Khatami sent a 37-page private letter to Khamenei two months ago in which, according to Kayhan, he asked Khamenei to act as a father to all political factions and offer advice to "reformists", adding that they are faithful to the government.
Meanwhile, another principlist official, Ali Reza Marandi who was formerly the health minister during Khatami's presidency, said that his letter and statements should not be believed before he confesses to his mistakes. Marandi pointed to Iran's 2009 unrest following the presidential election and Khatami's role in it, saying, "If such events had occurred in any other place in the world and if anyone else had been in power other than the supreme leader, such individuals would have been definitely hanged."
Ali Khamenei has shown no reaction to Khatami's letter – which is not the first time. Six years ago, Khatami wrote another letter to Khamenei, expressing his happiness about the supreme leader's health after a surgery. At that time too, Kayhan published an editorial by Hossein Shariatmadari in which he said Khamenei had "disregarded" the letter.