Mr. Vice President, Do Not Talk on Our Behalf!
The editorial of Ebtekar is addressed to Iranian First Vice President Eshaq Jahangiri, urging him to honestly tell people about the government's incompetence and failures.
Eshaq Jahangiri has recently pointed to the economic problems and the pressure of US sanctions, saying that people are bothered more by discrimination and corruption than by poverty. He added: "With regard to corruption, people feel that some are looting the country and amassing wealth, while others are in need of their daily bread."
Now the question is: has Jahangiri said something new, or as a citizen – and not an official – has he said something that people have already felt and known for years?
It goes without saying that after eight years of government, people do not expect the officials to recount the same problems and issues, while blaming the current situation on the emergence of a president like Donald Trump in America.
There is no doubt that the West's sanctions directly targeted the country's economy and has had a destructive impact. But does recounting these problems create any differences in the status quo?
While first vice president repeats what people already know, the government's record, particularly in its second term, shows that, even if there were no sanctions, there was no competence for making changes to the existing flawed structures.
Jahanigiri's words will not heal the wounds of the frustrated people who day by day realize that their participation in elections has been meaningless. They expected that electing a government with an overwhelming majority would create effective, fundamental changes in flawed structures.
Today people are tired of statistics. The truth is people's tables are empty and they have lost trust in the slogans they hear every day.
Mr. vice president, instead of giving people statistics, you should honestly tell people the reasons for your incompetence and why you didn't keep your promises to the people.
People's Distrust
The editorial of Aftab Yazd underscores the issue of distrust among Iranian people, focusing on how recent disagreements among Iranian officials over the COVID-19 vaccine have just furthered people's distrust.
There are different reasons for people's distrust which has not been created overnight. It has been a long process over which people gradually lost trust. According to latest reports, 80 percent of Iranian people are distrustful and do not trust anyone. Today we can say that 80 percent to 90 percent of people have lost trust.
Distrust causes damage to the foundations of society. Iranian people have lost their trust as a result of the policies made in the country. When the officials didn't keep their promises, the distrust augmented. In the same line, low ranking officials too didn't fulfill their duties.
If the governments act properly, it will enjoy people's support and trust. All over the world, as soon as presidents take office, they start fulfilling their promises. The officials must make realistic promises – not promises that are impossible to keep.
As a result of distrust, individuals will stop obeying the laws and heeding others. Today, distrust can be witnessed within different organizations, meaning that even individuals within a certain group do not trust each other anymore. That is why the Iranian health minister says something [about the COVID-19 vaccine] and other officials disagree with him.
People cannot trust officials' words, as they do not have any plans. Distrust will result in other damage including addiction and suicide in society. That is because the foundation of each society is trust; without trust, there will be no society. In Iranian society, there is no such thing as trust anymore and people act selfishly.
Economic Growth Doesn't Lead to Welfare
The editorial of Jahan Sanat argues that even if the new US administration reduces sanctions on Iran's oil exports and Iran's oil revenues increase, this will not necessarily have any impact on Iranians' livelihoods and welfare.
Constructive interactions with the world have become one of the most important necessities in Iran's economy and Iranian officials admit that for a while they hoped for the Democrats to take power in America and ease the pressure of economic sanctions against Iran.
But can the new US administration remove all sanctions against Iran and pave the way for returning to the nuclear deal as soon as possible? It seems that this will not happen in the short run and it will take time for Iran and America to reach a comprehensive agreement.
Meanwhile, it is possible that the US administration will alleviate the pressure on Iran and allow Iran to increase its oil exports. Given the fact that the current Iranian government is getting closer to the end of its second term, it is not likely for America to reach a long-term agreement with Iran and the fate of Iran's economy will be determined next year by the next government. So, if the next government in Iran can reach a comprehensive deal with the US administration, Iran will have more economic openings in the coming years.
In the light of the hopes and fears over Iran-US relations, the IMF has outlined different economic scenarios for Iran, based on reports published by Iranian domestic institutions. In one of the scenarios, the IMF has predicted that if America returns to the nuclear deal and oil sanctions are removed, Iran's oil revenues will increase, resulting in growth in Iran's GDP this year. In another scenario, the IMF has predicted that if Iran cannot increase oil exports, it cannot avoid negative economic growth.
These indicators and assessments, however, have nothing to do with people's welfare, as even double-digit economic growth cannot promise an improvement in living standards. That is because international institutions only pay attention to economic indicators in their assessments of countries' economies and do not focus on the impact of these changes on people's lives.
So, despite the fact that with the new US administration coming to power, domestic and international institutions and organizations hope for an increase in Iran's oil exports, this doesn't promise job creation, an increase in welfare, and social and economic justice for the Iranian people.
Lifting Sanctions in Any Way
The editorial of Tejarat, written by the head of the Parliament's diplomacy faction Hossein Nooshabadi, stresses that Iran should take advantage of the change in the US administration's approach to lift US sanctions on Iran.
In general, the US policy – regardless of which administration is in power – has been clear. One of their strategic policies is supporting Israel – an issue that is institutionalized and is still a challenge for the region.
Furthermore, the ruling administration in America takes every and any opportunity to achieve its goals; only its methods and manner differ. To prove this claim, one should only look at the large-scale policies of Republicans and Democrats in America: they have a consensus – it is their manner and behavior that are different.
Donald Trump was aggressive and demagogic, while Joe Biden's policy is milder and less aggressive. But eventually their strategies are the same.
It is up to other countries to use these approaches to their own advantage. Currently, Iran's diplomatic apparatus must take advantage of the existing opportunities to advance the country's national interests – just as the Americans are pursuing their own interests.
It is unlikely that with the new US administration coming to power, anything new will take place regarding regional and international issues, particularly with regard to Iran. But we must take advantage of the differences in views and approaches of the US administrations to further our own interests on a global level.
We must ensure that the other sides fulfill their obligations, using any possible means or discourse to lift these unjust sanctions. Meanwhile, if the US administration is convinced to talk to Iran within the framework of the nuclear deal, they too must fulfill their obligations. The other sides must pay the penalty and compensate for the damage caused by not fulfilling their obligations so far. Iran abided by its obligations; they were the ones that did not do so.
On the other hand, if they want to deal with other issues not raised in the nuclear deal, Iran will not give in. We will remain committed to our own principles.
Parliament Rejects Next Year's Budget Bill; Rouhani Raises Alarm on Skyrocketing Prices
Iranian Parliament members have rejected the budget bill for the next fiscal year (beginning March 2021) with 148 against, 99 in favor and 12 abstentions out of 261 this week, while President Hassan Rouhani said any changes in the budget bill can "inflict grave damage to people's livelihoods and the path of development and economic management in the country."
The next year's budget bill was proposed by the government after some amendments by the Parliament's Joint Committee. However, it was met with disagreement from a majority of lawmakers — an unprecedented move in the process of budget review in the Parliament.
Government spokesman Ali Rabiei expressed his approval of the bill's rejection, saying its structure had been reorganized during the committee's review. Moreover, Parliament Speaker Mohammad Bagher Ghalibaf stated that according to law, Rouhani should have attended the Parliament to defend the budget bill, but he never replied to his invitation which was sent several days ago.
Instead of Rouhani, his deputy for economic affairs Mohammad Bagher Nobakht took charge of defending this bill. In reply to lawmakers' criticism over the bill's dependence on oil sales, Nobakht said he wished Iran's conditions were different in a way that they could disregard oil in the budget bill; nonetheless, as the Parliament speaker knows very well, the country's $109 billion revenue has been significantly reduced. He added that he could not give the exact figure.
Meanwhile, lawmaker Ali Babaei-Karnami referred to the supreme leader's call for reducing dependence on oil revenues, noting "we did not see it in the next year's budget bill, while our oil sales has even increased."
In conclusion, the head of the Parliament's Economic Committee Ehsan Khandouzi said Rouhani's administration has two weeks to amend the bill, otherwise it will be passed partially.
Iran Test Launches Satellite Carrier Rocket
Iran state television recently broadcast footage of launching a satellite carrier rocket, Zoljanah, adding that it was not launched into orbit as this was suborbital testing. The Defense Ministry spokesperson in space affairs said that this satellite carrier is the more developed example of the previous 2-stage satellite carriers which used liquid fuel.
But the most important feature of Zoljanah is that it is equipped with Iran's strongest solid fuel engine, which will make it possible for Iran's Defense Ministry, as well as IRGC's Aerospace Force, to achieve the technology for building mid-range ballistic missiles with a range of up to 4,000 kilometers.
Iran has always claimed that its development of satellite capability is for scientific research and does not have any military objectives. But Tehran's space program has always worried western countries, particularly the United States and Israel in recent years. The technology used in designing and building solid fuel engines in satellite carriers, as well as the information gathered during testing, has always helped the IRGC's Aerospace Force and Defense Ministry in building mid-range ballistic missiles.
Unlike previous satellite carriers developed by the Defense Ministry and the IRGC's Aerospace Force, Zoljanah has a solid fuel engine which is said to be the strongest in Iran and its thrust is 75 tons.
While it is still not clear whether the new US administration will return to the nuclear deal with Iran, US Secretary of State Antony Blinken has recently said that reviving the deal will be used to raise the issue of Iran's missile capabilities.
France too has underscored that in new tough negotiations with Iran, the issue of Iran's missile capability must be discussed – an issue that has been seriously rejected by Iran.
Israel has always said that Iran's satellite program is a cover for developing Tehran's ballistic missile capabilities.
War of Words Among Iranian Officials Over Russian Coronavirus Vaccine; Student Organizations Lambast "Superstition, Irrational Restrictions"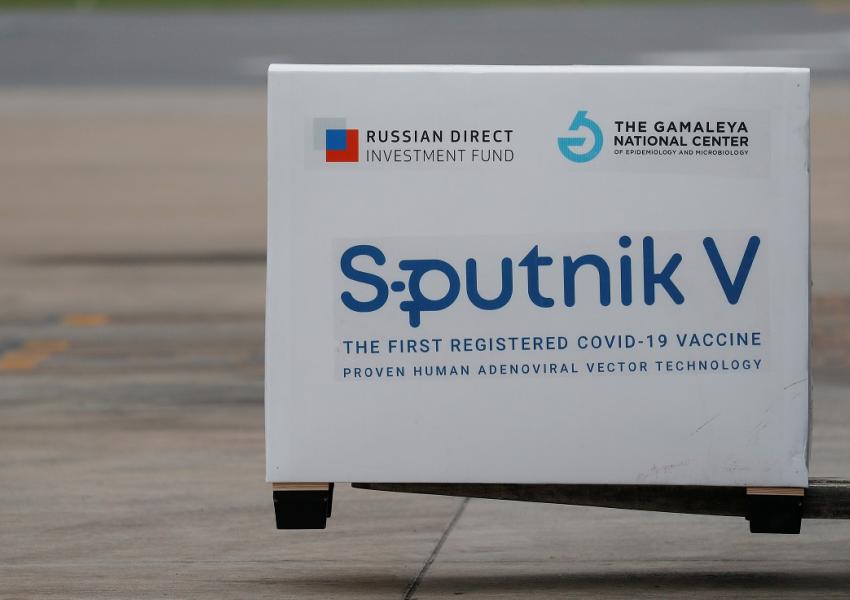 On the verge of the fourth wave of the coronavirus outbreak in Iran, the authorities are busy lashing out at each other over which vaccine to get into Iranian people's arms while other countries have already started the vaccination process.
Health Minister Saeed Namaki recently accused critics of Russia's Sputnik V vaccine of "national treason." He stated, "Do not portray those who serve people as traitors!" adding, "I swear to God this is national treason during the hardest times of this country." Namaki said he would not allow anyone to take financial advantage of this crisis. He also urged solidarity under the guidance of Supreme Leader Ali Khamenei.
Khamenei recently banned the import of American and British coronavirus vaccines to Iran, saying he has no trust in them.
Namaki's remarks came after a member of the scientific committee of the National Coronavirus Headquarters said she would not receive the Russian vaccine. Minoo Mohraz added that this vaccine has not been vetted by any countries. "Since when has Iran's Food and Drug Organization become an international source?" she noted after Foreign Minister Mohammad Javad Zarif, following his recent trip to Moscow, suddenly announced Russia's Sputnik V vaccine has been authorized for Iran and its first batch would be imported to this country soon.
In reaction, Kianoush Jahanpour who heads the Health Ministry's public relations remarked that Mohraz is not qualified enough to assess coronavirus vaccines. Praising the Russian vaccine, Jahanpour accused its critics of "hostility," adding that they have launched an organized attack.
Meanwhile, 48 student organizations nationwide issued a statement accusing the establishment of "secrecy," urging officials to purchase the vaccines without any "irrational restrictions," "superstition" and "selfishness."
Iran's Medical Council (IRIMC) also warned against the administration of Russian vaccines, saying it has not been confirmed by the WHO. "Any responsibility regarding the import and administration of this vaccine rests with the Health Ministry," said Managing Director of IRIMC's public relations and international affairs.
Another Execution Based on Another Repetitious Charge Carried out in Iran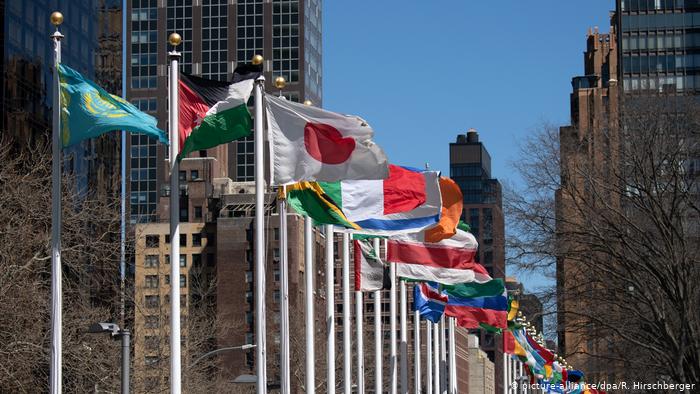 A 31-year-old Balochi prisoner named Javid Dehghan Khold was hanged on the charge of "enmity against God" on the morning of January 30 in Zahedan prison. Dehghan had been behind bars since 2015.
The Office of the United Nations High Commissioner for Human Rights (OHCHR) had urged Iranian authorities to halt his execution, and Amnesty International had called for a fair trial for him, referring to serious shortcomings in the process of his trial.
Since mid-December, "at least 28" executions have been carried out in Iran, "including of people from minority groups," according to OHCHR.
The public relations of Sistan and Balochistan Justice Department described Dehghan Khold as "one of the leaders of a small group related to Jaish al-Adl organization" who had participated in "terrorist operations" in Iranshahr. Reportedly, two IRGC officers were killed and five border guards were kidnapped in those operations in 2015.
The execution of Balochi citizens has accelerated in the past five weeks. At least 20 individuals residing in Sistan and Balochistan – where the population is mostly Sunni Muslims – were hanged in the cities of Mashhad, Esfahan and Zahedan during this period of time, four of whom had been sentenced to execution on political and security charges.
Two days before Dehgan Khold's execution, an Ahvazi-Arab citizen was hanged in the southern city of Ahvaz. His name was Ali Motiri, a 30-year-old boxer. He was also charged with "enmity against God" and "corruption on earth." Motiri was also accused of being an ISIS member. According to human rights activists, he suffered physical and mental torture in a detention center run by the IRGC's intelligence office. Not to mention that he was tortured after being transferred to a solitary cell in Shayban prison. In protest to his torture, Ali Motiri went on a hunger strike by sewing his lips a week before his execution.