Agreement in Vienna; So Close, Yet Still So Far!
The editorial of Jahan Sanat explains how the issue of lifting US sanctions against the IRGC can impact reaching an agreement to restore the nuclear deal.
Iranian Foreign Minister Hossein Amir-Abdollahian in his phone call with UN Secretary-General Antonio Guterres said that they are close to reaching an agreement in Vienna over Iran's nuclear activities. And it is not just the Iranian foreign minister who says so. Almost all sides –Russia, China, the EU and America – have more or less said the same thing, urging that not much time is left to reach an agreement. In the meantime, there are voices suggesting that an agreement might not be attainable soon.
The issue is lifting all sanctions imposed after May 8, 2018, including sanctions against the IRGC – a move which is opposed by many serious, powerful figures in America. It seems that if this precondition of Iran is not fulfilled, no agreement will be obtained soon.
From Iran's official position, it can be gathered that Iran has not directly raised the issue of the IRGC. Rather, Iranian authorities say that all sanctions imposed after May 8, 2018 must be lifted. This is basically what Iran is saying, and it might be taken as referring to sanctions against the IRGC, the Basij Organization, the Supreme Leader's Office, the petrochemical oil and auto industries, and the Central Bank, etc.
Iran insists that if everything is supposed to go back to the situation before Trump withdrew from the nuclear deal, America must return to its obligations which included not imposing any new sanctions. The IRGC was designated as a terrorist organization by the US State Department after Trump pulled out of the nuclear deal.
So, what Iran is demanding seems to be right. But the Americans pretend that everything depends on the issue of the IRGC, and if this issue is not resolved, there will be no deal. This is a part of the propaganda by the other side, but what Iran demands is that everything must return to the initial point, including sanctions levied against the IRGC.
Reaching an agreement, therefore, is very far and yet so close. It means that it can happen very quickly just as Trump pulled out of the nuclear deal with a signature, or it can take a very long time.
Something Must Be Done About the Expediency Discernment Council
The editorial of Aftab Yazd explains how the Expediency Discernment Council, instead of resolving the differences between the Parliament and the government, has become a part of the problem itself.
The same problems which arose with regard to joining the FATF are about to emerge in respect of importing automobiles. The fact of the matter is that after the death of Hashemi Rafsanjani and the change in the political configuration of the Expediency Discernment Council, this entity has radically changed its approach, and it is no longer an entity seeking to resolve the differences between the Parliament and the Guardian Council. Rather, it is a part of the problem itself!
The new approach must not be fully blamed on Mohsen Rezaee, secretary of the Expediency Discernment Council. There were those who held that it was its secretary who was making the decisions in the council, and he was the one responsible for the friction between the government under Hassan Rouhani and this entity.
But the evidence shows that some were hiding behind Mohsen Rezaee, so we cannot credit all the changes in the council to him. Rezaee was interested in becoming a media figure which was why he entered this game. But now that he has changed his position and has become an advisor to the president, the Expediency Discernment Council is still following its new path. So, with or without Rezaee, the Expediency Discernment Council is heading toward a direction different from that of Hashemi Rafsanjani's.
The question is: is the council's direction acceptable? The answer is an emphatic no! Such behavior by those in the Expediency Discernment Council will lead to no positive outcomes as they are just trifling with issues of national interest. This issue is not just related to joining the FATF and importing automobiles, or about political partisanship. It is rather about wasting the time and energy of many entities and individuals and squandering the people's capital.
When legislation is ratified by the Parliament and approved by the Guardian Council, it makes no sense for the Expediency Discernment Council to get involved and question the legislation.
It seems that the higher authorities must think of a solution to this serious problem.
Things That Must Not Be Done in the New Century
A new century has started for the Iranians, so the editorial of Ebtekar is about things that must not happen in Iran in this century. This is a long list of "must nots" which trouble the Iranian people.
For almost a century Iranians have tried to embrace modernity through making a modern government and a modern nation. Now after a century, we are far from the essence of modernity, i.e., development. We have constructed many buildings, roads and dams, but this does not necessarily mean development.
We are still inheritors of certain traditions and habits which impede modern development, including lying, hypocrisy and jealousy which could be witnessed over the last century. Despite a rich, strong tradition, our politics and management have not been able to move forward in the direction of building a nation.
In spite of many slogans, social gaps have deepened in our country. Regarding building a modern government, we have taken some steps. Despite transitions from dictatorship to democracy, our management system still suffers from complacency and self-centeredness. Iranians toppled the dictator, but still there is still a dictator inside each and every one of them. Like all classic dictators, we make decisions in a despotic and disorderly manner, and do not accept responsibility for them.
Optimal management is the ultimate goal of development, but we are still using costly methods of management. Costly and reckless management has become the norm in running the country. Each day, an example of this costly, irresponsible management manifests itself here and there. The shameful incident of not allowing Iranian women to enter the football stadium and attacking them with pepper spray in the city of Mashhad was just one example from a long list of mismanagement.
The country's physical and spiritual resources cannot take a hit any longer, which is why we must begin the new century with a list of behavioral and managerial "must nots."
Those Who Do Business by Repeating Empty Words
The editorial of Aftab Yazd states that while the rich keep promoting ideas like patience and fortitude among the poor, they themselves get more and more wealthy.
While the world has always needed social justice and public access to vital services like security, health, and education which are considered basic human rights, some people and groups with reactionary thoughts and ideas – rooted in the master-slave mentality – think that only a narrow segment of society are entitled to take advantage of life's blessings.
The common denominator in all these supremacists' thoughts is that they pretend to have sympathy for the whole of society. "Patience" and "fortitude" are two key ideas in this master-slave relationship, which promises the gates of an elusive heaven to ordinary people.
In actuality, these deceptive words, however, mean that millions of vulnerable people must be patient when it comes to being fully deprived of public health, education, transportation, and brainwashed into accepting their gradual annihilation. But in the meantime, certain groups of people will keep amassing their wealth.
Of course, in gratitude for the patience and courage of the poor, the rich promise to compensate through giving them charity. But even these acts of charity are pretentious and hypocritical, aiming at deceiving the abject poor.
So, these affluent groups of people and their propaganda machines will keep promoting "patience" and "fortitude" for others, while they themselves aim at benefiting from people's miserable situation.
Poll: The Majority of Iranians Call for Changing the Islamic Republic Regime
The majority of participants in a poll in Iran demanded a radical change and an end to the current ruling system in Iran. 41 percent of participants called for toppling the prevailing ruling structure and 21 percent called for transitioning from the Islamic Republic. Launching strikes and civil disobedience are seen as the most effective ways of challenging the government.
The opinion poll, held by the Group for Analyzing and Measuring Attitudes in Iran (GAMAAN), shows that the majority of Iranian society call for essential changes in the country and a non-religious government. According to GAMAAN, 16,850 Iranians from within the country took part in the poll.
A "democratic political system" was demanded by 88 percent of the participants and 67 percent were against any political system run in accordance with religious laws. The involvement of the military in running the country was opposed by 76 percent of the participants.
In another part of the poll regarding political and civil figures, Reza Pahlavi with 39 percent, Ebrahim Raisi with 17 percent, Narges Mohammadi and Nasrin Setoudeh with 15 percent, Massih Alinejad with 13 percent, Mahmoud Ahmadinejad with 12 percent were most favored by the participants.
The GAMAAN poll also examines contemporary Iranian political figures, in which 66 percent had a favorable view toward Reza Shah Pahlavi, then stood Mohammad Reza Pahlavi with 64 percent, Mohammad Mosaddegh with 52 percent, Ruhollah Khomeini with 28 percent, and Ali Khamenei with only 26 percent.
As for the political inclinations of Iranians, the poll shows that 41 percent of society calls for toppling "the Islamic Republic regime," 21 percent for structural changes and transition from the Islamic Republic, 18 percent for preserving the principles and values of the Islamic Revolution, and 8 percent for gradual reforms within the framework of the Islamic Republic.
As for the way to enact political reform under the current circumstances in Iran, 65 percent of society said that they agree with launching nationwide strikes, 65 percent with protest campaigns on social networks, 52 percent through civil disobedience methods, about 50 percent through taking to the streets to protest, and about 19 percent were in favor of armed fights.
Iranian Women Filmmakers Denounce Violence and Sexual Harassment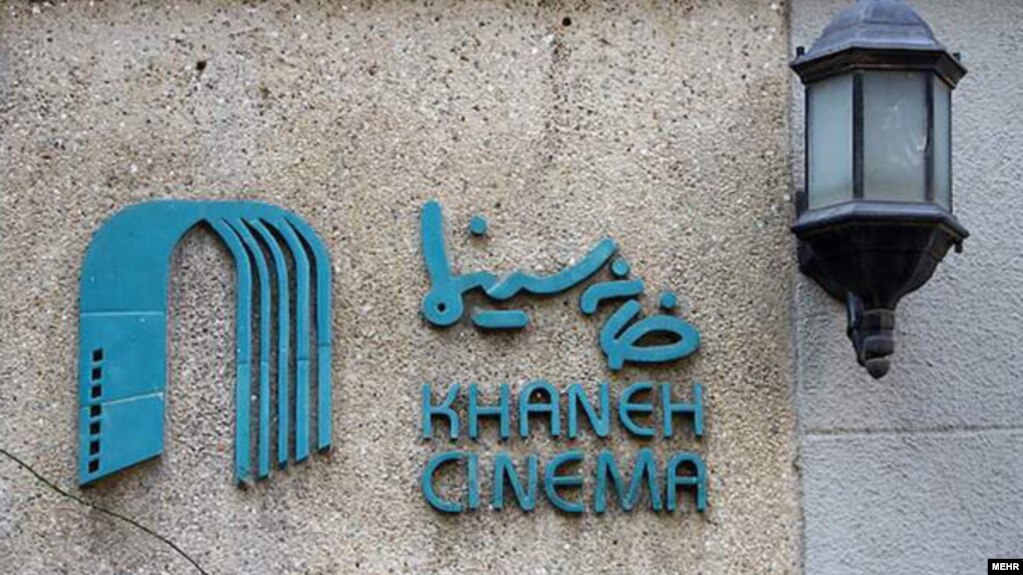 Hundreds of Iranian women filmmakers issued a statement denouncing the prevalence of "violence and sexual harassment" in their work environment, calling for punishing the wrongdoers.
The statement, signed by notable figures in Iranian cinema like Niki Karimi, Hedyeh Tehrani, Pouran Derakhshandeh, Taraneh Alidousti, Haniyeh Tavasoli and Tahmineh Milani, emphasizes that in Iranian cinema, whoever is powerful and famous can use his position to bully, threaten, insult, humiliate and assault women, while legal entities do not hold the wrongdoers accountable.
Pointing to the global MeToo movement, the signatories listed incidents of violence and harassment against women in Iranian cinema, including sexual verbal assaults, abusing victims by not paying their wages and fees, making threats against victims, unwanted groping, compulsory sexual acts, and physical violence and rape.
The statement describes sexual violence against Iranian women filmmakers as "systematic," underscoring that there is no mechanism for stopping powerful people from committing violence; rather, through an unwritten law against women in their work environment, violence against women has become normalized with the perpetrators facing no serious consequences.
The statement then expressed the main demand of the signatories, calling for working in a safe environment, free of bullying, violence, and sexual extortion. They also asked for the formation of an independent committee to investigate sexual and gender-related crimes.
The written statement of women filmmakers against violence and sexual harassment in their work environment was issued days after a director's assistant, Somayeh Mirshamsi, revealed that she was verbally and sexually harassed by well-known Iranian actor Farhad Aslani.
Earlier, a number of actresses in Iranian cinema and television had slammed corruption in this business which has led to a considerable number of women losing their jobs.
Following the MeToo movement in Iran in 2020, Iranian victims shared their experiences of sexual harassment on social media and named famous men in cinema, television, music and art as aggressors.
Iranian Oil Minister: Crude Oil Production Capacity Reaches Pre-sanctions Level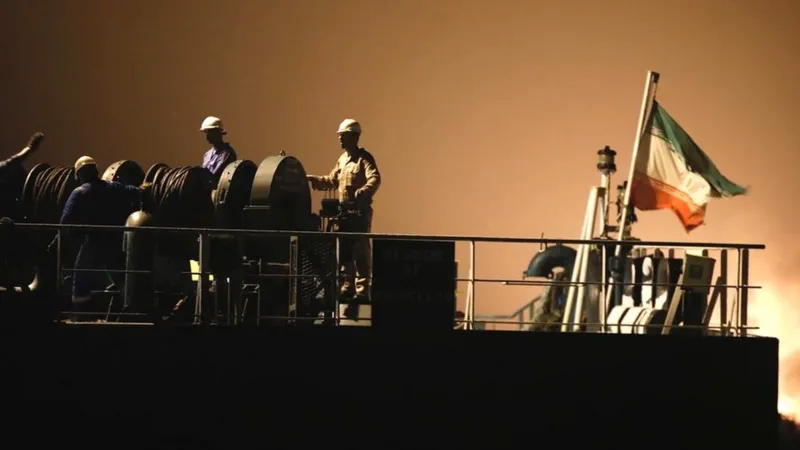 According to Iranian Oil Minister Javad Owji, Iran's crude oil production capacity has reached the pre-sanctions level; he declared that Iran can currently produce more than 3.8 million barrels of oil per day (bpd).
In an interview with Iranian TV, Owji said that by taking effective measures in land and sea oil fields, digging new wells, repairing wells, reconstructing and renovating facilities, the current capacity for oil production has reached the pre-sanctions amount of 3.8 million bpd.
The Iranian oil minister recently announced that revenues from selling crude oil, gas condensate, exporting natural gas, oil and petrochemical products had doubled compared to 2020.
Reuters had earlier reported that according to estimates of three tanker tracker companies, Iran's oil exports to China exceeded 700,000 bpd, while the highest level of China's purchases from Iran in 2017 – one year before the oil sanctions against Iran were imposed by Donald Trump's administration – was roughly 623,000 bpd.
Iran hopes that through restoring the nuclear deal and with the lifting of sanctions, it can resume selling oil in international markets; some sources have predicted that with sanctions lifted, Iran might be able to sell 1.3 million bpd in international markets.
Some reports indicate that in recent years, Iran has sold oil under the market price, given the restrictions imposed by the sanctions.
While Iranian authorities talk of an increase in oil revenues, oil prices have risen sharply in recent months following the Russian invasion of Ukraine. The price of one barrel of brent oil which was about $62 last year has now reached $104.
Iranian President Ebrahim Raisi said that Iran's oil exports have increased so much that they are not worried about exports; oil exports under the 13th government have increased by 40 percent and the money obtained from exports is returning to the country, he claimed.
Some critics, including former Iranian Central Bank Governor Abdolnaser Hemmati, have challenged these remarks, saying that the increase in oil revenues is due to the increase in oil prices, and not because of any initiative by Raisi's government.
Oil Minister: We Will Not Disclose Our Methods of Selling Oil
Iranian Oil Minister Javad Owji announced an increase in Iran's oil exports last year despite the international sanctions against Tehran, underscoring that "we will never disclose the destinations, markets and methods of selling oil under the 13th government."
In an interview with ILNA, Owji added that because of the increase in oil exports and the receipt of revenues, the Oil Ministry has been able to fulfill its obligations worth 199,000 billion tomans to the government in 2021-2022.
According to the oil minister, in 2020-2021, only 17,000 billion tomans were deposited into the government's treasury for selling crude oil and condensate gas.
According to Reuters, tanker tracker companies have reported that China imported 700,000 bpd from Iran in January.
So far, amid talks for restoring the nuclear deal, Joe Biden's administration has not imposed sanctions against any Chinese individuals or companies for buying Iran's oil.
Previously, two newspapers close to the Supreme Leader's Office and affiliated with the government, had called for ceasing the nuclear negotiations, given the increase in Iran's oil exports.
While Iranian authorities have announced an increase in oil exports, statistics of Iran's Customs Administration show a 25 percent drop in Iran's gasoline exports in 2021-2022 compared to the same period the year before.
Earlier, Iranian President Ebrahim Raisi had said that in spite of the impediments, conditions for selling oil are now similar to the pre-sanctions period. Without mentioning the details, he said that oil revenues are coming into the country.
OPEC had previously confirmed an increase in the production and the price of Iran's oil in February.
A part of Iran's oil is exported by the IRGC through unconventional ways.
Before the imposition of sanctions against Tehran, Iran's oil exports reached about 2.5 million bpd.