Why Are Physicians Migrating From Iran?
Brain drain is a significant issue in Iran. The editorial of Jahan Sanat, penned by Ali Nobakht, former chairman of the Parliament's Health Commission, explains why Iranian physicians decide to migrate to other countries where they do not have to struggle in their daily lives to meet their families' basic needs.
Physicians are foremost among the educated professionals leaving Iran to settle in other countries, which makes the migration of highly qualified Iranians a universal issue. Typically, people emigrate from countries where there is no freedom of expression and where there are different economic and social problems with little hope for a better future. As a result, youths and university graduates in such countries decide to migrate to other countries where they do not have to struggle with such issues.
In Iran, general physicians work hard in the highly competitive medical field so that they can become specialists after which they have to study for four more years while receiving only 2.5 million tomans as a grant during this period. With this money, they have to pay for housing and family expenses such as children's education, etc., which makes it very difficult for them.
In the meantime, in the countries that they frequently migrate to, physicians usually receive between 80 million to 100 million tomans per month. In these countries, a physician can buy 10 kilograms to 20 kilograms of meat with the money obtained from treating one patient, while they can enjoy having access to high speed internet and other benefits.
Is There Another Crisis on the Way?
The editorial of Arman Melli reasons that most retirees in Iran live below the poverty line, which has already created a big crisis in the country, forcing retirees to accept low paid jobs like vending to make some extra money.
These days, one can see relatively old people who are working as vendors selling cheap items like tissues, washcloths, matches, combs, etc. on the sidewalks of the streets. They look beseechingly at passersby, sometimes they ask them to buy something, or they just keep looking at them without saying anything.
Obviously, most people do not buy anything from them, but sometimes a passerby gives some money to these vendors. These vendors mostly look like grandfathers and retirees. When you look at them, you can see deep sorrow etched on their faces, a sign of shame and embarrassment. It is evident that they are neither professional vendors nor professional beggars. They hold their heads in a way that they are not recognized.
Notably, in recent months, it was announced that the living expenses of a family of four amounts to 10 million tomans. In addition, another source said the poverty line is at about 10 million tomans per month, which means that those who receive less than 10 million tomans per month are considered as poor.
Army retirees and veterans receive about 7 million tomans, while retirees of the Social Welfare Organization receive about 5 million tomans per month. This means that most retirees live below the poverty line.
As for pension funds, it is said that most of these funds are on the verge of bankruptcy or will not be able to pay retirees' meager incomes in the near future. So, the government can no longer push these funds to increase incomes. On the other hand, inflation is on the rise, not annually, but on a day-to-day basis. Prices keep going up unabated.
Now in light of the above-mentioned facts, is not the country already facing a big crisis? Do organizations like the Budget and Plan Organization and pension funds have any plans for countering this crisis?
Network Security Instead of Restricting the Internet
The editorial of Tejarat penned by Afshin Kolahi, a member of Iran's Chamber of Commerce, argues that while Iranian legislative bodies are so focused on developing a plan for putting more restrictions on the internet in the name of protecting cyberspace users, they should have worked on cyber security instead. Recent massive cyberattacks prove how vulnerable Iran's infrastructure networks are.
While the Iranian Parliament is working on a plan for protecting cyberspace users, which has faced strong criticism, we recently witnessed a massive cyberattack against gas stations, causing great difficulties for many people.
But the truth is that Iran has problems with its cyber security. Iran has been targeted by cyberattacks twice, and both were against independent networks that were developed within the country.
Gas stations have an independent network which is not connected to the internet, but it is an old, almost outdated system which has not been updated for years and no attention has been paid to its security.
On the other hand, all related entities like the Passive Defense Organization, the Ministry of Information and Communications Technology, the Cyberspace Center and even the Parliament are now focused on putting restrictions on the internet, aiming to further cut off people's connection to cyberspace and curtailing people's access to the internet.
While other countries are acting differently and are trying to expand their connections to cyberspace and usually do not face issues like those encountered in Iran because they make wise investments in these fields, Iran has other priorities on its agenda and continues to ignore the main issue.
So, instead of raising the issue of protecting cyberspace users, Iran should have invested in building and updating its security systems for sensitive networks within the country.
Of course, the sanctions have impacted Iran's access to new technologies, but if proper investments were made at the right time, such incidents could have been prevented.
Hackers Sought to Undermine Public Confidence
Focusing on the recent massive cyberattack against gas stations in Iran which created huge problems in distributing gasoline for several days, the editorial of Arman Melli reasons that such attacks aim at making people less trustful of the government and public authorities.
The incident of the cyberattack against gas stations in Iran is nothing new, because there have been many cyberattacks against other infrastructure and even nuclear power facilities. But what is notable is that several days after the attack, officials were unable to resolve the issue. It is only natural that people become suspicious towards officials as they are forced to form long lines in front of gas stations for purchasing gasoline.
It seems that the attacks took place at this particular time to coincide with the anniversary of the November 2019 protests, suggesting that the fuel price will go up. Such incidents can create problems for the country, which is why officials must be more careful in this regard.
In the wake of the cyberattacks and the disruptions at gas stations and given the remarks made by the public authorities and lawmakers about raising the price of gasoline, there were rumors that the government is seeking to take advantage of this situation to see how people will react to any possible increase in the gasoline price. These rumors cannot be true, as different authorities, from the president to the oil minister and the head of the Budget and Plan Organization, have denied any upcoming increase in the gasoline price.
The hackers sought to erode public confidence as this had nothing to do with raising the fuel price. Anyhow, officials must expect such attacks and be prepared for them, particularly at this time when the country has many enemies and opponents.
Such incidents might happen anywhere in the country, but what is important is that the government must be ready to confront such threats which can be more damaging, harmful, and even irreparable.
With the increase in such incidents and the failure to respond in a timely manner, people are going to lose trust in the government, thus encouraging more cyberattacks against Iran.
Foreign Minister Uncertain About Continuing Nuclear Talks Based on Vienna Talks' Outcomes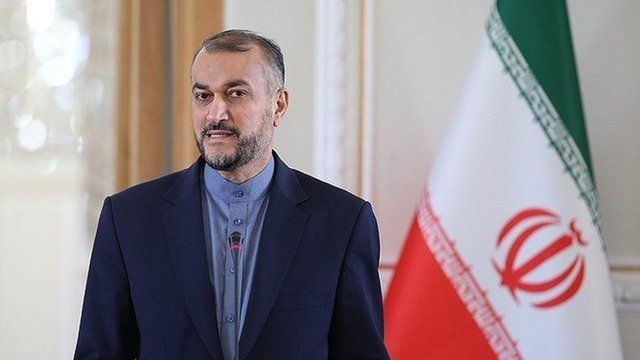 After America and the European countries expressed concern about Iran's hesitation to return to the nuclear talks, Iranian Foreign Minister Hossein Amir-Abdollahian, in an interview with Iran Newspaper said that some countries want to resume the nuclear talks from where it was left off after the sixth round of negotiations in Vienna, but Iran is considering to see "if we want to return to the point where we left off or adopt a new approach."
In the interview, Amir-Abdollahian added that "if we want to look at the negotiations logically, there might be a simpler way, which is going back to exactly where Trump pulled out of the nuclear deal (JCPOA)."
He also called the JCPOA a very long document which has not benefited Iran economically and practically, while making the situation more difficult for Iran than the previous resolutions issued by the United Nations.
Negotiations to revive the JCPOA started in March in Vienna under the previous Iranian government, and after six rounds of talks, all sides were optimistic about reaching an agreement, but since June when Ebrahim Raisi's government took office, the talks have been stalled.
In the meantime, leaders of America, France, Germany and Britain, in a joint statement, recently warned Iran about its provocative measures including its uranium enrichment and its hesitation in returning to the nuclear talks, calling on Tehran to seize the opportunity to return to the JCPOA and prevent a "dangerous escalation of tensions."
The leaders of these countries are trying to revive the JCPOA and bring back Iran's nuclear program to where it was under the deal, which kept Iran at least one year away from developing a nuclear bomb.
In the joint statement, Biden, Merkel, Macron, and Johnson "expressed determination to ensure that Iran can never develop or acquire a nuclear weapon."
In the Vienna talks, Iran has reportedly called for the extensive and effective lifting of US sanctions, while the US administration has said that Iran must first halt its nuclear program and return to its commitments under the JCPOA, then the sanctions that are in defiance of the JCPOA will be lifted.
Population Below the Poverty Line Has Doubled in Three Years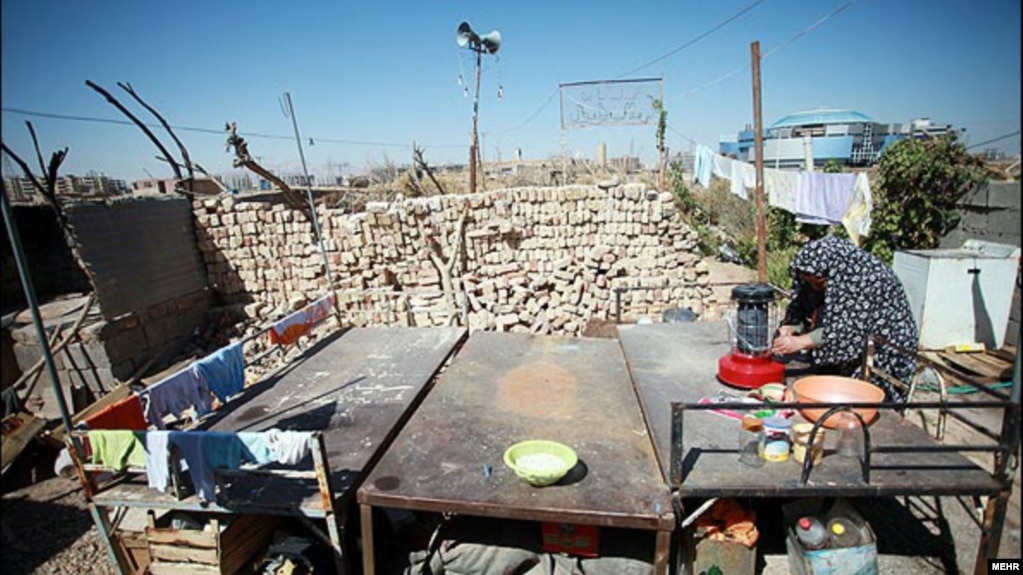 The head of the Institute for Religion and Economy Studies in Iran announced that in the past three years the population living below the poverty line in the country has doubled. Farshad Momeni said that this institute's research indicates that from 2017 to 2020, the population living below the poverty line has increased twofold.
The study published by the institute shows that the number of people living below the poverty line has significantly increased in the past three years, particularly in 2020.
In 2018, the minimum monthly wage was 1.1 million tomans for each household, while this number reached 1.9 million tomans in 2020.
The study shows that the poverty line was 1.4 million tomans in 2018, reaching 5.7 million tomans last year and 7.3 million tomans this year. Some reports have assessed that the poverty line this year is 10 million tomans.
Meanwhile, the recent report released by Iran's Labor Ministry shows that one third of the Iranian population live in "absolute poverty."
According to this report, in the light of the fact that the "absolute poverty" line reached 1.254 million tomans (per each member of the household) in 2020 showing a 38 percent increase compared to 2019, and given the fact that roughly 2 million people lost their jobs in 2020 due to the COVID-19 pandemic, the number of people living in absolute poverty increased from 26 million to about 30 million.
Momeni further stated that 25 percent of the entire population of the country live in slums, and villages are being fully abandoned due to unemployment. He holds that such a steep increase in the number of people living below the poverty line is unprecedented in the past 100 years, necessitating the study of this disturbing trend from different angles.
According to the Statistical Center of Iran's report, point by point inflation for the last month was more than 39 percent, while food items like rice, chicken, fish and red meat showed a 50 percent increase in price compared to the previous year.
Widespread Torture, Rape in Secret Detention Centers in Urmia, Sanandaj, Kermanshah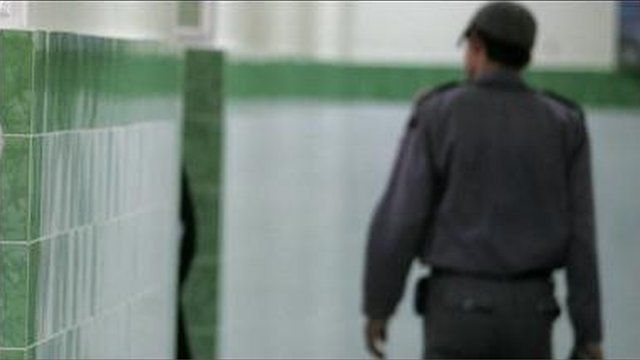 The Kurdistan Human Rights Network, a human rights organization active in reporting on human rights violations in Iran, has released a detailed report about secret detention centers under the supervision of the Intelligence Ministry and the IRGC Intelligence Office in the cities of Urmia, Sanandaj and Kermanshah, disclosing information regarding severe torture and rape in these centers.
The report, based on eyewitness accounts from those who had been previously detained in these centers, points to the use of small cells known as "graves" in Urmia detention center to torture prisoners.
Kurdish political activists have told this human rights organization that in the detention centers of the IRGC Intelligence Office, they have been tortured by being suspended from the ceiling for a long time, subjected to mock executions, and threats to rape their spouses and other members of their families.
According to this report, the Iranian Intelligence Ministry has a central detention center in each province to which all detainees are transferred and interrogated. Intelligence offices in all cities have small detention centers as well.
In recent years, human rights organizations have repeatedly reported of detainees losing their lives in these centers. Nasser Issazadeh from the city of Salmas, Kurdish student activists Ebrahim Lotfollahi and Sarou Ghahramani who was detained during the 2017 protests were among those killed.
A woman who had been arrested on the charge of espionage a few years ago has told Kurdistan Human Rights Organization Network that while being in one of these centers for at least two months, she "was raped by a cleric."
In the meantime, 19 political prisoners and prisoners of conscience, in an open letter, described the treatment of prisoners by prison officials as "white torture."
The letter points to the power of Iran's security forces over the courts and the authorities' failure to distinguish between political prisoners and other convicts as instances of violations of political prisoners' rights.
Previously, human rights activist Narges Mohammadi and civil activist Sepideh Gholian had also reported many times of interrogators sexually abusing women prisoners.
Reza Pahlavi: Iran Fears Cyrus the Great's Name and His Legacy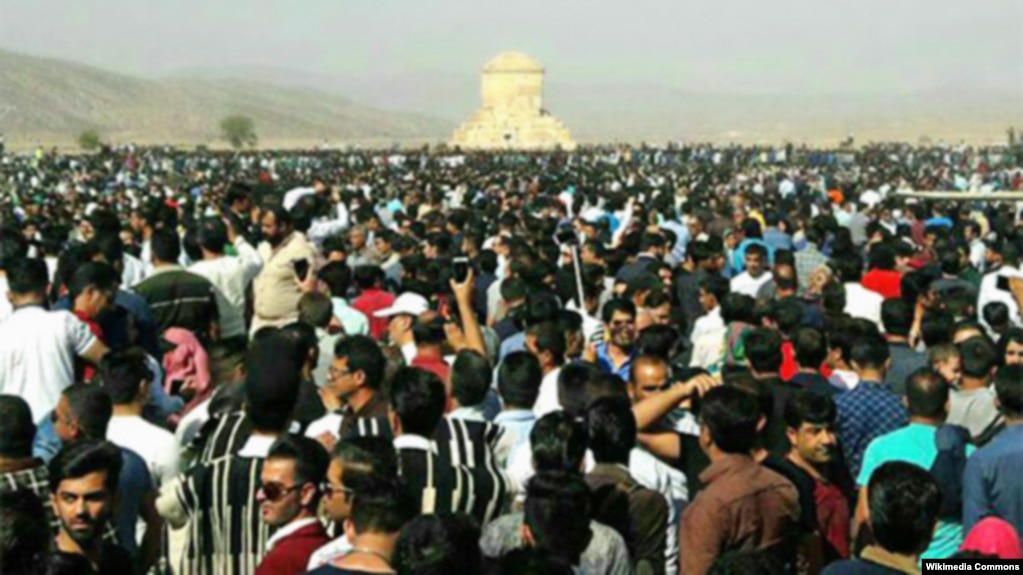 On the occasion of the day celebrating ancient Iranian King Cyrus the Great, former Crown Prince of Iran Reza Pahlavi released an audio message addressing the Iranian people: "I do ask you to celebrate the name and memory of Cyrus the Great, in any way and any form and wherever you are, thus portraying the image of a unified, tolerant nation to the world."
According to an ancient tablet, Cyrus the Great entered Babylon on October 29. Historical data shows that this day coincided with the release of slaves and the writing of the first charter of human rights by this Achaemenid king.
Since 2016, when thousands of people gather at Cyrus the Great's tomb in Pasargad to celebrate his day, law enforcement forces routinely block the roads to this tomb which is located near the city of Shiraz.
In his message this year, Reza Pahlavi condemned the Iranian authorities, saying: "Iran belongs to the Iranian people, not to those criminals who have no ties with Iranian history and culture and are afraid of the name of Cyrus and his legacy."
He described the "Islamic Republic government" as "anti-Iranian," saying that this establishment from day one sought to replace Iran's nation-state with the "Islamic Ummah" and has brought nothing but misery to Iran and Iranians.
Reza Pahlavi continued that under these circumstances, "we need, more than any other time, to recall who Cyrus was and what he did."
Over the past years at assemblies in Pasargad, a number of people chanted slogans including "Iran is our homeland, Cyrus is our father!" and slogans against the Iranian government.
Previously, Ayatollah Hossein Nouri Hamedani, one of the Shiite grand ayatollahs in the city of Qom, had criticized the presence of thousands of people at the tomb of Cyrus, saying that Ayatollah Khomeini, founder of "the Islamic Republic," has called those who "commemorate Cyrus" as "counter-revolutionary."
In recent years, Iranian authorities have blocked the roads to Pasargad, trying to prevent people from holding ceremonies to commemorate Cyrus the Great Day.