Regarding Iran's Youth and Marriage
The editorial of Aftab Yazd sheds light on the significance of marriage and its link to employment and economy, emphasizing that with the high rate of unemployment in Iran, it is wrong to expect to see a rise in the number of marriages among the youth.
Any measures by any organization or entity to encourage young people to get married can be useful. Marriage and forming families are the foundations of society. Everything has its origins in the family. Any reform in society starts in the family as an institution. Any society that cannot enhance the institution of the family is diseased.
Families are related to the economy. If families face challenges in a society, the economy too will consequently face challenges because workforces are created in families. Those youths who do not get married are less economically active compared to those who are married.
In addition, without families, the cultural heritage of a society will stop transferring from generation to generation and individuals' characters will not be shaped. Family is the foundation of society. Provisional assistance is just a temporary solution. The main point is to create jobs and reform social and cultural factors in order to make the youth interested in getting married.
Our children have not been trained to accept duty and responsibility. As a matter of fact, an individual's duty and responsibility are not clearly defined by families, schools, or universities. Today, there are about 4 million unemployed educated people in Iranian society. Jobless people cannot form families. With so many problems in the society, the youth have naturally lost interest in getting married.
In so far as there is unemployment, the youth will not be willing to get married. Today, many young people are migrating to other countries. Provisional helps is not the real solution; the true cause of the crisis must be found.
Capital Market Needs Calm
The editorial of Tejarat, written by lawmaker Mohsen Alizadeh, focuses on the recent drop in Iran's stock market. Recently, as a result of the severe drop in the stock market, shareholders who have incurred losses gathered in front of the stock market building chanting slogans against Iranian President Hassan Rouhani, his government, and economic team.
The issues raised regarding the stock market have created such public consternation that lawmakers want to carry out an investigation of this market. But although investigating the stock market was ratified by an economic commission two months ago, it has not been sent to the Parliament's floor yet. Officials stated that since they sought to steady the stock market, releasing this news wasn't the right thing to do, as right now this market needs to be calmed.
On the other hand, people, as the main shareholders of the stock market, are worried about changes in this market. Despite hope for consistent, positive growth in this market, there are different reasons behind the recent changes in the stock market.
One of the main reasons for the recent drop in the stock market is the lack of adequate knowledge among shareholders. Some insist on shutting down the stock market, because they think that it should always deliver 100 percent benefit. This misunderstanding among people was created by the government which raised false expectations regarding the development of the stock market.
It was necessary to tell people that this market might experience negative growth. In other words, it is wrong to think that this market will never make losses. This wrong perception was created among the shareholders due to lack of knowledge in this regard.
It is true that the majority of shareholders are short-sighted; as soon as some news – right or wrong – is released, they stand in line to sell their stocks. This in turn has created negative growth in this market in recent months. The lack of knowledge in this regard resulted in long lines for selling stocks, and that ended in a massive drop in share prices.
Some lawmakers are after controlling the stock market through investigating it, while others hold that there are other ways to contain this market. Nevertheless, under the current circumstances, the best cure for the capital market is calm.
Change in Generation, Change in Viewpoint
The editorial of Arman Melli, penned by "reformist" academic Sadegh Zibakalam, exhorts Iranian officials and authorities to focus on  better performance and meeting people's demands, rather than trying to depict a negative image of the period before the revolution.
42 years have passed since the revolution; during this time, society's view has changed towards many issues. The older generation had a negative view towards the Pahlavi dynasty, society, and the then government.
Now, for 42 years, the Ministry of Education, universities, television programs, etc. all have tried to portray a negative image of what existed before the revolution – all aiming at making the later generations happy with their situation and the conditions after the revolution.
The Pahlavi dynasty ruled for more than half a century. And according to Iran's official narrative, there was not even a single positive point during this era. But if we look closely, some positive measures were taken back then.
The new generation will not listen to these official narratives about the past; they rather look at the establishment's performance now. The better, more useful, and more positive the establishment's performance, the more it will be trusted.
Today, public opinion has a negative view towards issues and events; this requires officials to act in a transparent manner so people can support and trust them. A look at the very low turnout in the last parliamentary election clearly shows what society thinks of the performance of officials.
With almost five months left until the upcoming presidential election in Iran, we are witnessing massive dissatisfaction among people. The government must take measures to decrease this dissatisfaction. Perhaps then one can hope for a higher turnout in the coming election.
No One Even Cares!
The editorial of Aftab Yazd explains why low-income families and workers can never buy houses in Iran, given the fact that no reasonable banking facilities are available to them.
Consider these two numbers: the salary of a worker, according to the law, is 3 million tomans, while a loan installment of Maskan Bank for a young couple who want to buy a house is more than 5 million tomans. In other words, if a young worker wants to obtain a loan for buying a house, he must pay at least 2 million tomans more than the salary he receives to pay it back.
It gets worse. According to 2019 statistics, house loans provide only 31 percent of the money for purchasing a house. This means that that a worker must also pay 70 percent of the house price from his pocket – and that is all in addition to the 5 million tomans monthly loan installment to pay back his debt to the bank.
Again, if in the best-case scenario, the poverty line in metropolises for a family of four is 8 million tomans, then between 60 percent to 70 percent of our workers are under the poverty line, which means it is impossible for them to think of spending a part of their salary on buying a house.
This reveals the failure of Iran's banking system. This system does nothing but deposit people's money and issues digital cards for them! Otherwise, the banking systems of advanced countries like Malaysia and Canada could be adopted to make it possible for low-income families to own homes.
In Sweden, for example, the government gives loans of up to 85 percent of the house price so that people can buy houses. To get this loan, of course, the individual must have a permanent job to pay 15 percent of the house price in advance. In Malaysia, as another example, the banks usually give loans on 80 percent to 90 percent of the house price.
It can be easily guessed that banking policymakers in Iran are not even thinking about this issue. They don't care if loan installments are proportionate to workers' salaries. The reason is simple: in Iran, the laws are written to benefit the affluent minority. And, interestingly, no one even cares!
Iran's Revolutionary Guards Test New Ballistic Missiles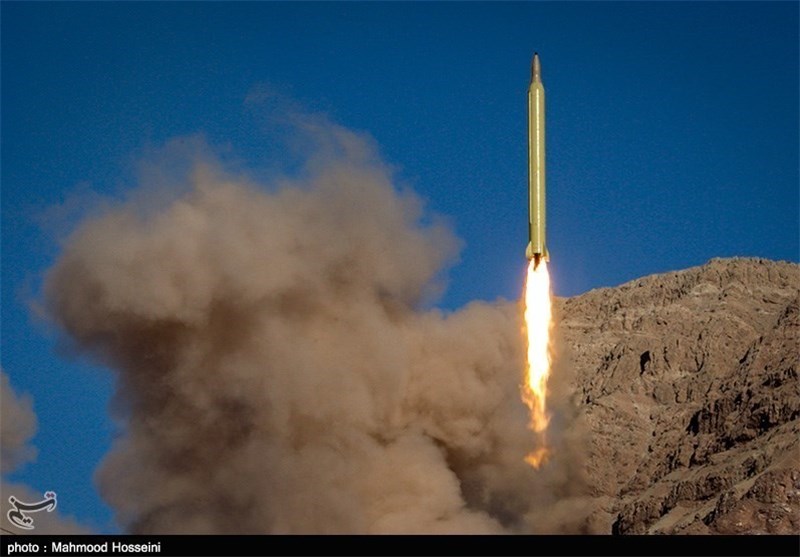 On the threshold of change in the US administration and Joe Biden's inauguration, the commander of the IRGC Aerospace Forces announced the testing of new generation of ballistic missiles and suicide drones. Biden had earlier said that he would keep a close eye on Iran's missile program.
Commander of Aerospace Forces Amir Ali Hajizadeh said in a war game held in Iran's central desert, an operation using new-generation missiles and drones was conducted. He added that these new-generation missiles will become operational and ready to launch in less than five minutes after being installed.
According to Hajizadeh, the missiles tested were from the new-generation ballistic missiles with separable warheads.
Meanwhile, in another part of the wargame, the IRGC fired long-range ballistic missile into the Indian Ocean to target "hypothetical enemy ships" – a simulate target 1,800 kilometers away.
Iran's Revolutionary Guards' wargame was held, while in recent weeks, Iran's missile program was one of the issues raised with regard to future relations between Biden's administration and Iran.
Iran's missile program is one of the issues raised by America regarding Tehran's creation of instability in the region. Joe Biden has announced America will return to the nuclear deal, but has stressed that his administration will focus on talks regarding Iran's nuclear program and missile program.
These remarks provoked negative reactions from some Iranian officials including the IRGC's Aerospace Force commander. Hajizadeh said that the missile program is Tehran's "red line" adding that "no one shouldn't even dare to hold negotiation in this regard." He emphasized that "no official is allowed to negotiate about [Iran's] missile capability."
In his recent speech, Iranian Supreme Leader Ali Khamenei asserted that Iran is in no rush for the United States to return to the nuclear deal. While defending Iran's missile program, he added that this program has defense objectives and western countries "keep nagging" about it.
Parliament Gives Yellow Card to Zarif for his Attempts at Negotiating With the US; Zarif: I Said my Prayers in Front of Kerry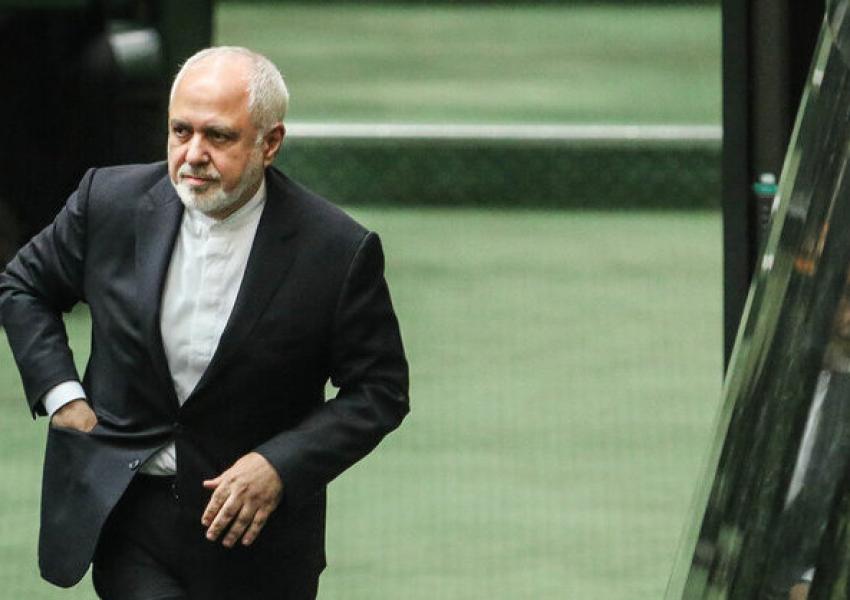 The Iranian Parliament gave two yellow cards to Foreign Minister Mohammad Javad Zarif on January 19 after he was asked two questions and his answers were not satisfactory to lawmakers.
One of the questions was posed by MP Mohammad Javad Karimi-Ghodousi who asked Zarif about his reasons for trying to negotiate with America three weeks after Qassem Soleimani was killed. In reply, Zarif said his meeting with an American official was a year and a half before Soleimani's killing and it was held to discuss the release of Massoud Soleimani – the researcher who was imprisoned in the United States on charges of violating sanctions.
Emphasizing the necessity of Iran-US negotiations, Zarif also pointed out: "One day I said my prayers in front of Kerry [former US secretary of state] and I told him: do you know why I said my prayers here? Because I wanted to remind myself that the most powerful is God, not you." Zarif continued: "This is the way we negotiate with the US."
The other question was over "economic diplomacy" and brought up by MP Farhad Bashiri. He accused Zarif of not taking economic diplomacy seriously. Zarif answered that his ministry should have the authority to coordinate foreign economic relations but "we do not have the authority at the time being."
Parliament Speaker Mohammad Bagher Ghalibaf has called on changing the name of Iran's Foreign Ministry to the "Ministry of Foreign Affairs and International Trade." Zarif, however, noted he does not believe that the Foreign Ministry should be responsible for foreign economic relations.
None of Zarif's answers to the questions were considered convincing by lawmakers. Zarif is the second minister in Rouhani's government who received a yellow card from Parliament this month.
Mothers of Plane Crash Victims to IRGC Aerospace Force Commander: "Why Are you Still at Large?"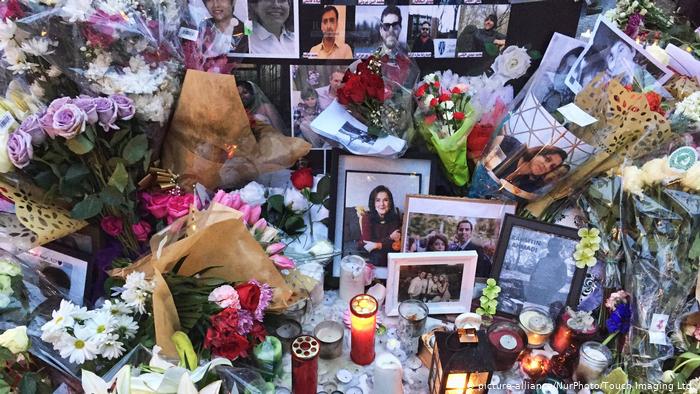 A year after the IRGC shot down the Ukraine International Airlines Boeing 737 near Tehran, killing all its 176 passengers and crew, Iranian authorities still evade telling the truth in this regard.
Now a number of the victims' mothers have published a video in which they held the IRGC Aerospace Force commander to account, asking why he shot down the plane, killed their children and yet is still free: "Why are you still at large despite all the plaintiffs and their cases?" said one of the mothers addressing Amir Ali Hajizadeh. Another mother noted that according to Iran's military defense principles, the forces are not allowed to shoot without their superior's authorization; so "who authorized you to shoot at the Ukrainian flight 752?"
These nine mothers who lost their children in the catastrophe published the video after Iran's state television broadcast an interview with Hajizadeh during which he bragged about Iran's attack on Iraq's Ain al-Asad air base. Hajizadeh said there was the possibility of a military confrontation between Iran and America and the IRGC was prepared to shoot 400 missiles, in addition to the 13 missiles which were already shot. Hajizadeh, however, did not mention anything about the Ukrainian passenger plane which was shot by his forces on the very same night.
In reaction to Hajizadeh's words, one of the victims' mothers asked him: "Why didn't you close Iran's airspace on January 2, 2020 when you allowed the deployment of the defense system and declared a state of war to your operators to shoot at any suspicious objects?" Another mother told Hajizadeh: "You are responsible for murdering 176 innocent people. Why haven't you resigned yet?"
Will Iran's officials ever answer any of these questions? The 42-year-old history of the Iran's establishment indicates otherwise.
Kurdish MPs to Khamenei: Iranian Ethnic Groups Are Insulted on State TV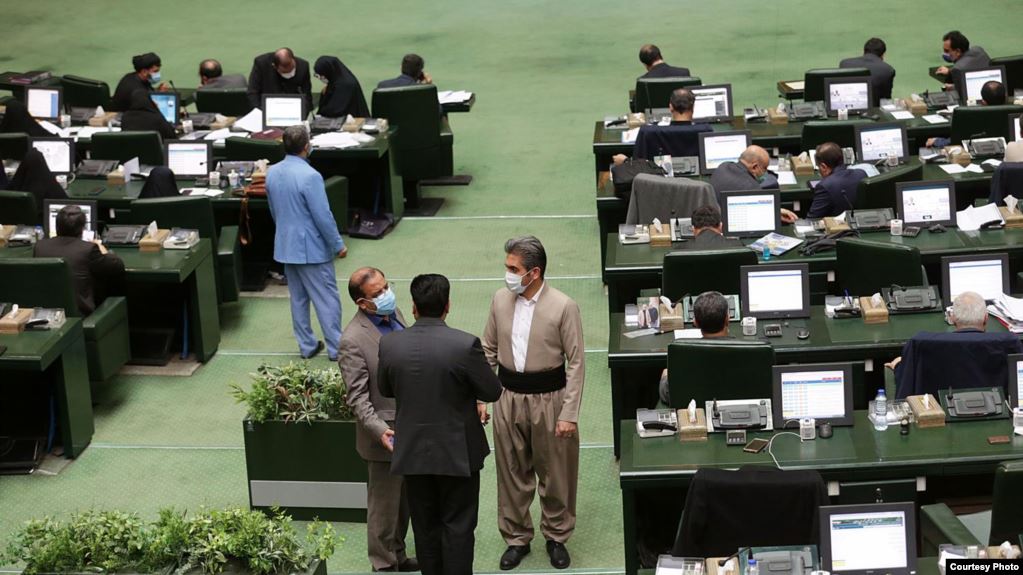 A number of Kurdish Parliament members have written an open letter to Supreme Leader Ali Khamenei criticizing the "repeated insults against the country's ethnicities" on Iran state television (IRIB). Signed by more than 15 MPs, the letter said such attitudes taken by IRIB were "against the national security and integrity." Kurdish lawmakers also asked Khamenei to issue orders to "prevent airing the programs which are insulting to Iranian ethnic groups and considered as anti-unity."
The letter mainly referred to a talk show recently broadcast on IRIB's channel 2 in which the host tells the guest – who had worn a traditional Kurdish costume – why he has worn "shepherd's clothes." to which the guest answered such clothes were "symbols of freedom from oppression and outsiders." Kurdish MPs then pointed to another IRIB program in which the host said the Kurds bought the flesh of a pilot of a downed Cobra helicopter for 500 million tomans a kilo. The letter stated such programs have "offended millions in the Kurdish community."
According to the Constitution of Iran, the supreme leader appoints the head of IRIB. However, Ali Khamenei has not been willing to be held accountable regarding substantial criticism against the IRIB management. Khamenei once denied having any role in the management of IRIB and the judiciary despite the fact that he appointed the heads of both institutions.