Playing Politics Will End in Capital Flight
The editorial of Atrak explains the implications of Iranian MPs interfering in the election held in Iran's Chamber of Commerce. After electing a new head of the chamber, some hardline media outlets affiliated with the Iranian establishment released images from his Twitter and Instagram accounts which were in support of the recent popular protests, calling for his resignation.
There are reports that the daughter-in-law of the head of the Religious Endowments Organization has rented a property from this organization at an incredibly low price, and this news was the main headline. The MPs showed no reaction to this news as if they have no duties in this regard and it is beyond their powers. A former MP, meanwhile, announced that he was banned from running in the parliamentary election again because he had asked questions about the Religious Endowments Organization.
Every day there are reports of corruption in semi-governmental entities, but the 12th Parliament does not seem to be concerned with it. They are preoccupied with the upcoming parliamentary election and they do not want to confront governmental and semi-governmental entities or impeach the interior minister for the abovementioned incident.
But then suddenly it was announced that 30 MPs called for annulling the election in the Chamber of Commerce, which operates in the private sector, in which an individual, with the highest number of votes, was appointed as head of the Chamber – something which was unpalatable to MPs.
Any economic investment in the private sector relies on peace and security, and if there is no peace and security, capital flight and migration to other countries, including neighboring countries, will be on the rise. As such, the government cannot claim to have encouraged Iranian investors living abroad to bring back their capital to the country, while certain groups within the country stop at nothing to disrupt economic security in the country.
These groups are after interfering in the democratic process in the private sector by targeting the independence of the Chamber of Commerce. Annulling the election in the chamber can have irreparable consequences for the country. In fact, the MPs' meddling in the election held in the chamber will only frustrate the private sector and investors.
Chariots of Death and Roads of Horror Taking People's Lives
The editorial of Aftab Yazd highlights the issue of the high number of road accidents and casualties in Iran.
The statistics of casualties due to road accidents are so horrific and tragic – an alarming issue that must be raised in media outlets and newspapers again and again.
The causes of road accidents are many. The roads are not standard. Most roads in Iran are narrow, not well-lighted and there is a shortage of traffic signs. The roads that were not standard even 50 years ago will certainly lead to accidents nowadays.
According to traffic experts' estimates, more than 2,000 sites across Iranian roads are prone to accidents, and given the government's very slow policy in road construction, it will take several years to make these locations safe. Experts hold that there is no standard asphalt company in Iran, which is why the newly repaired roads are easily damaged after a little rainfall.
The other issue regarding the high number of road accidents is bad driving. There is no driving culture in Iran. Some drivers mistake roads for a car racetrack, which is partly because of the widespread mental health issues in the society. People are suffering from many mental health issues, which has resulted in an increase the number of road accidents, human casualties and financial losses.
It is alarming that Iran has reportedly the highest record in road accidents in the world and, after heart attack, it is the second cause of mortality in the country.
Iranian roads are not standard. Two main automakers in Iran manufacture substandard cars and sell them at ridiculously high prices to people. Now it is only up to people to observe the traffic rules and regulations to lower the casualties and harm caused by road accidents.
The Price of the Dollar With and Without the United States
The editorial of Jahan Sanat states that if Iran reaches no agreement with the United States, the price of the dollar is going to soar, as suggested by a member of the Expediency Discernment Council.
The political sphere in Iran is no longer like it was in the 1990s and it is possible to talk and write about the United States and related issues. When Iranian and US authorities are overtly and covertly holding bilateral talks then we can comment on this issue as well.
Ali Agha Muhammadi, member of Iran's Expediency Discernment Council who is allegedly closely linked to the Office of the Supreme Leader, recently asserted in an economic-industrial forum that if Iran reaches an agreement with the United States, the price of the dollar will drop to 30,000 tomans, and if it does not, the price of the dollar will soar to 90,000 tomans.
A politician like Muhammadi knows well that because of his comment, Iranian citizens and political actors will become full supporters of negotiations with the United States. A simple calculation demonstrates that the Iranian establishment has come to the conclusion that the price of the dollar will triple in case of not reaching an agreement with the United States. And reaching an agreement might result in a considerable drop in the dollar price and the strengthening of the national currency value.
We must remember that Muhammadi must have seen many reports before making such a comment to reporters and manufacturers.
But how can such a prediction be realized? In fact, there has been growing inflation in Iran due to budget deficits in recent years and serious sanctions imposed on Iran's oil industry. In any agreement with the United States, it must be stipulated first of all that all impediments against Iran's oil exports must be lifted and then the way must be paved for oil revenues to return to Iran. Moreover, Iran must be granted access to international capital markets.
Then the budget deficit will be fixed and the inflation rate will be contained and the dollar price will start to decline.
Economic Signals of Regional, Extra-regional Relations for Iran
The editorial of Eskenas underscores the significance of improving foreign relations with regional and extra-regional countries for Iran's economy.
The improvement in Iran's relations with Saudi Arabia and other regional and extra-regional countries is the necessary requirement for economic prosperity and investment in the country. Investor confidence rises when there is stability in political, social, economic, managerial and legal spheres.
For a country which relies so heavily on oil and oil exports, political relations with other countries will have a significant impact on its economy. Stability in foreign relations and the lack of tensions can be one of the most vital and necessary factors for the country's economy.
So, the measures taken for developing relations with Saudi Arabia and other Gulf states can pave the way for improving economic conditions. The de-escalation of tensions with the Gulf states, particularly Saudi Arabia, will have a positive and enduring impact on Iran's economy. Perhaps, in the short run, it will decrease the price of the dollar in Iran, but it will take more time to show its enduring impact.
It is also reported that negotiations between Iran and the United States are underway which can also contribute to an improvement in the forex market and Iran's economy. Initiatives taken to improve relations with Saudi Arabia, the UAE, etc., are good but not enough. Foreign policy will have a more enduring impact on the country's economy when sanctions are lifted.
It is correct that releasing Iran's frozen assets is because of reaching agreements and has had positive effects on the country's economy, particularly the forex rate, but it is only in the short run. Insofar as forex does not enter the country on a regular basis, we will not see a complete return to stability in Iran's economy.
De-escalating tensions in the region as well as improving relations with other countries will pave the way for foreign investment to enter the country.
Iran Talks With Saudi Arabia and the UAE for Cooperation in Special Economic Zones
The secretary to the Supreme Council of Free Trade Industrial and Special Economic Zones stated that Tehran is holding talks with Saudi Arabia and the UAE about cooperation in special economic zones. Hojatollah Abdolmaleki also said that Iran and Russia intend to hold talks for concluding a memorandum of understanding (MOU) for the development of special economic zones.
Abdolmaleki added that they are trying to create joint special economic zones with other countries, particularly with neighboring countries as well as Arab and Islamic countries.
This Iranian official stated that they have signed an MOU with Oman and Syria for cooperation in the special economic zones, adding that negotiations with Iraq are included in the joint cooperation document for special economic zones and similar negotiations with Saudi Arabia and the UAE are currently underway.
He also underscored that Russia is interested in launching the International North-South Transport Corridor for transiting goods from the Indian Ocean through Iran.
In the meantime, the Iranian Foreign Ministry's spokesperson underscored that Iran and Saudi Arabia are prepared to boost economic cooperation.
Nasser Kana'ani stated that Iran-Saudi Arabia relations have been based on both countries' positive outlook, and both sides in the joint meetings have agreed to extend the process of cooperation from political issues to economic and trade issues.
As for reopening Saudi Arabia's diplomatic facilities in Iran, he explained that preparations have been made for opening the Saudi embassy in Tehran and its consulate the city of Mashhad, expressing hope that they will open soon.
Iran Remains on FATF Blacklist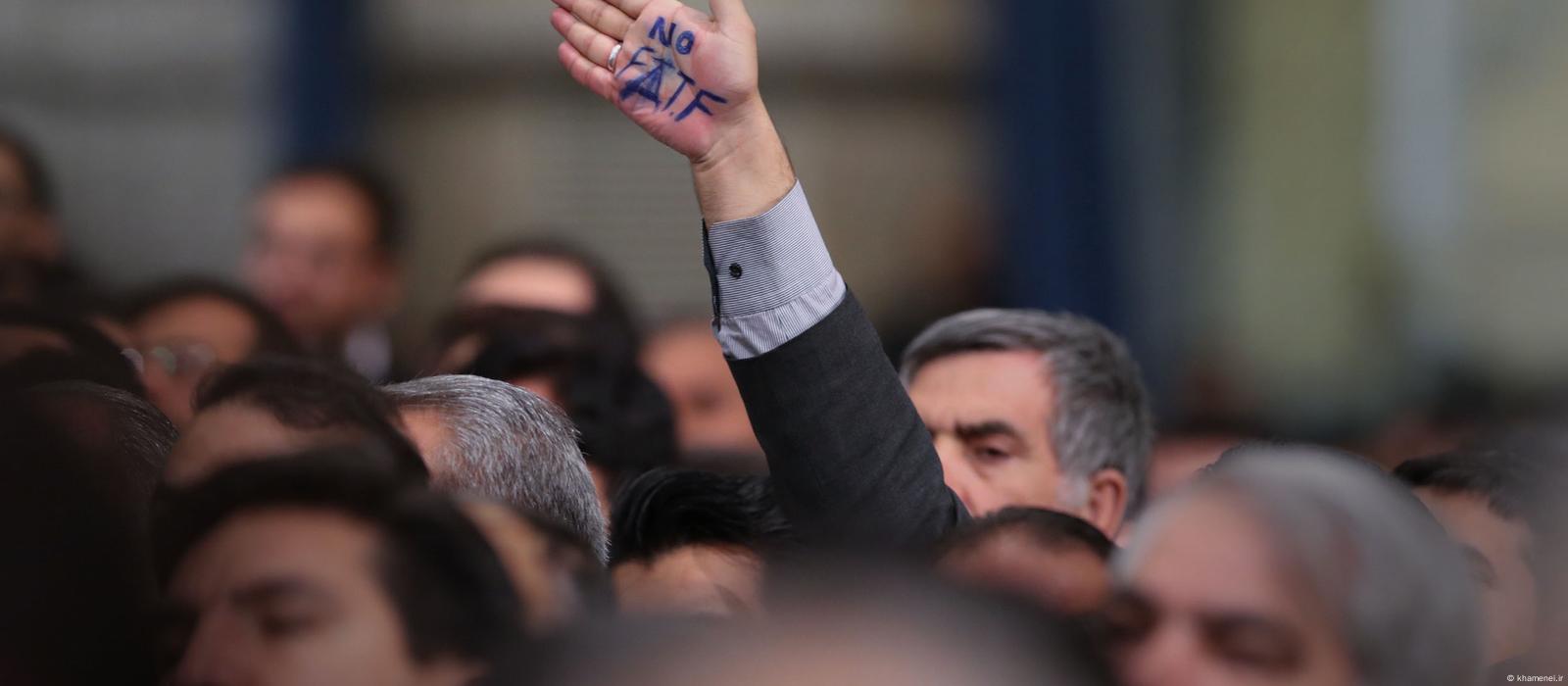 Iran, Myanmar and North Korea remain on the blacklist of the Financial Action Task Force (FATF).
In the FATF's statement, all members have been asked to monitor any financial, commercial and banking relations with Iranian individuals and entities very carefully.
With regard to Iran, the FATF confirmed that since Tehran has not ratified and implemented the FATF bills, it remains on this group's blacklist. The statement goes on to clarify that if Iran ratifies these bills, further decisions will be made about the next steps.
The FATF is an international group which works in the field of fighting money laundering and countering terrorist financing in global financial and banking transactions. This group is a part of the Organization for Economic Cooperation and Development (OECD).
The FATF blacklist, which includes Iran, Myanmar and North Korea, comprises countries that are heavily involved in money laundering.
In a tweet, former Governor of Iran's Central Bank Nasser Hemmati reacted to Iran remaining on the FATF blacklist, saying, "when will this injustice against the Iranian people come to an end?" He further asked, "what will be the benefits of this situation for Iran? What reason do [Iranian] officials have for allowing this situation to continue?"
Iran remaining on the FATF blacklist impacts the country's financial markets, resulting in the further devaluation of the national currency against the dollar.
Many observers have described Iran's refusal to ratify the FATF bills as a self-imposed sanction which has complicated the situation for any economic cooperation and investment in Iran.
It has been three years since Iran was blacklisted by this group, which is why its trade with other countries is under sanctions.
It seems that Ebrahim Raisi's government hopes that improving relations with Arab countries, particularly Saudi Arabia and the UAE, will pave the way for expanding trade and investment with these countries to alleviate the current economic problems.
Iran Reacts to "Mutiny" in Russia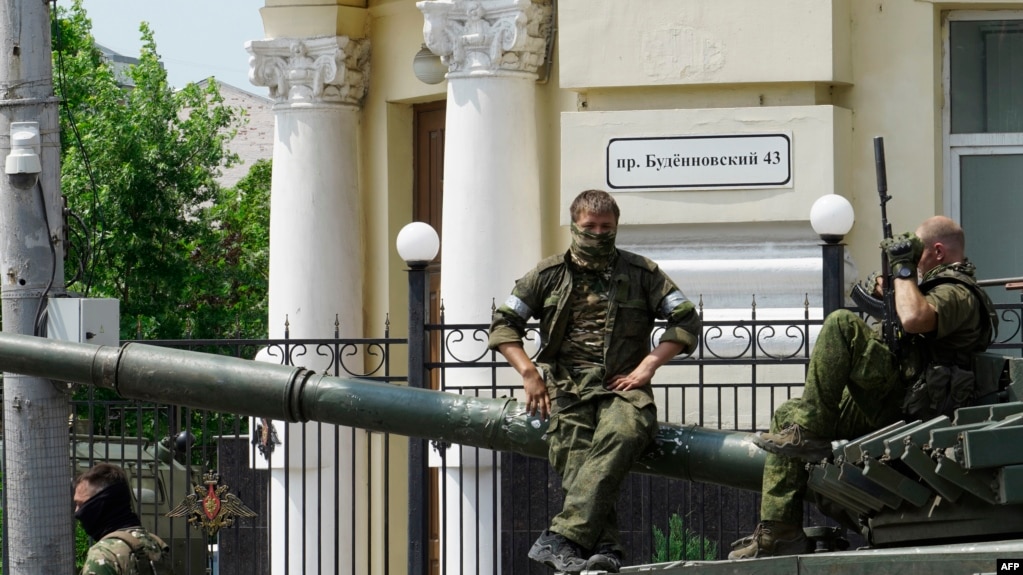 Following the "armed mutiny" of Wagner mercenary forces against the Russian government and the assumption of control of some military bases and governmental entities in the Russian city of Rostov, a number of Iranian government entities and media outlets reacted to this incident in line with the Russian government's position.
The most significant response was from Noor News, a media outlet closely linked to Iran's Supreme National Security Council, which in a tweet stated that Wagner forces "lack the necessary capacity for challenging the Russian army."
Iranian news agencies affiliated with the Iranian government tried to downplay this mutiny and attribute it to the West.
Iranian IRIB news agency quoted an expert in Russian affairs saying, "what is happening in Russia is a large-scale project planned by Western forces several months ago."
Iranian officials, too, have reacted to the escalation of tensions in Russia following the Wagner mutiny, calling it an "internal affair," and expressing hope that Russia will effectively manage this phase.
For several years and following Russia's intervention in the Syrian crisis, the Iranian government has tied its policies to Moscow more than ever, which has resulted in some calling it an ally to the Russian government.
On the other hand, media activist and "reformist" political analyst Ahmad Zeydabadi, in a tweet thread called "Putin's Plight," asserted that Putin's mistake was to rely on mercenaries. He added, without mentioning Iran's close ties to Russia, "Putin is in a bad predicament and its allies too will be seriously damaged."
In the Russia-Ukraine war, Iran has allied with Russia and there have been many reports of drone cooperation between Moscow and Tehran.
On social media, many Iranians expressed support for the Wagner rebellion.
Since the Wagner Group consists of former jailed criminals, Iranians have pointed to the Iranian government's record in utilizing criminals in crackdowns against Iranian protesters, expressing hope that Iran's "mercenary thugs" will follow the example of the Wagner Group.
Sri Lanka to Pay Back Oil Debt in Tea; 71% Inflation Rate of Food Items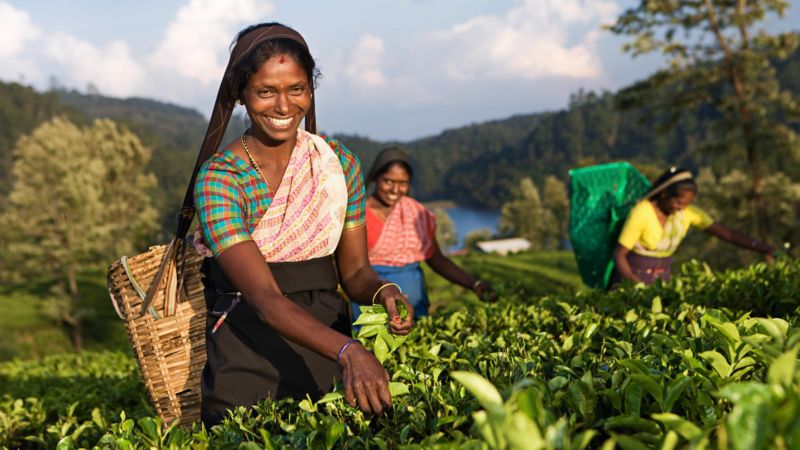 A Sri Lankan official announced that his country will settle its $250 million oil debt to Iran from next month by trading tea with Tehran.
Tehran and Colombo had agreed two years ago for Sri Lanka to repay its oil debt through exporting tea to Iran, but the implementation of the agreement was delayed due to Sri Lanka's financial predicament.
Last year, Colombo faced its worst financial crisis in the past seven decades and its forex reserves dropped to an unprecedented level.
Sri Lanka's Tea Board chairman stated that implementing the tea trade with Iran is very timely for its country as Sri Lanka can access Iran's market without relying on dollars.
According to the previous agreement, Sri Lanka was supposed to export $5 million worth of tea to Iran every month.
US sanctions against Iran prevent other countries from settling their debts with Tehran directly.
Iran is one of the biggest importers of tea from Sri Lanka, but due to US sanctions, imports from this country dropped from $128 million in 2018 to $70 million last year.
In the meantime, Iran's Statistical Center has declared in its latest report that food inflation reached over 71% last month compared to the same period last year.
In the absence of the Central Bank of Iran's statistics, the Statistical Center asserts that the price of some items like cooking oil has tripled, while the price of items like meat has increased by 80%.
Experts are skeptical about the statistics offered by government entities, particularly given the lack of transparency in the Iranian government, media reports are mostly in contradiction with the claims made by Iranian entities and officials.