Few Words With the Iranian Leadership
The editorial of Jomhouri Eslami argues that the recent mass protests in Iran are partly because of the hijab forced on Iranian women, but mostly due to demands that are related to the economy, political participation, and foreign policy.
The issue of women's forced hijab, which triggered extensive domestic unrest in Iran in the past two months, is just a small part of the protesters' demands. The main part of their demands is related to the economy, political participation, and foreign policy, to which the Iranian authorities have shown no flexibility.
Perhaps, it should be noted that the hijab was just an excuse and the main issues were the abovementioned demands. It does not mean we should ignore the fact that some took advantage of the situation to start riots and inflict harm on people and damage property. It was quite predictable that some would try to appropriate public demands for promoting their own agenda.
The Iranian leadership and authorities must know that it is impossible to end the current unrest without resolving the economic problems and paving the way for people's political participation. Even if the authorities can somehow manage to bring peace to society, they should not think that everything is going to be okay and there will be no more unrest. Dissatisfaction will remain like fire under ashes and will rise again at the right time. So, dissatisfaction must be eradicated and people's demands must be met.
To meet the urgent economic requirements, it is not enough to make promises to people, as they are tired of promises that will never come true. That is why they will never accept any promises; they just need to see action.
Iranian statesmen keep talking of their own economic achievements, decreasing inflation, and resolving livelihood issues, but people do not see any changes and they have to deal with high prices and new livelihood issues day after day.
These are all signs of poor government management, and if the government is really after overcoming the economic crisis, it must discard its economic ministers and managers and replace them with experienced, competent individuals.
As for political participation, people are angry because of two previous engineered elections: the parliamentary election of 2019 and the presidential election of 2021. The Iranian authorities must stop extralegal measures regarding elections so that people can really feel they are participating in their own destiny.
With respect to foreign policy, people feel that the policy of "neither East, nor West" is ignored, seeing that Iran is interacting with the Eastern bloc of Russia and China, as opposed to enmity with the West. Everybody knows that as a result of this unbalanced policy, the nuclear deal has been blown away, ending in more and more sanctions imposed on Iran. People demand a revision of this policy.
These are logical demands of the Iranian people. If measures are taken to meet these demands, the unrest will stop.
Destruction of Nature and Natural Resources
The editorial of Mamleket asserts that due to the government's flawed policies, Iran's environment and natural resources are being plundered and destroyed, warning that if these policies do not change, there will be social unrest similar to what was witnessed last year.
Iran is being destroyed, and this time the economic mafia is destroying the country's natural heritage in the name of fighting deprivation of local youths. They are destroying Iran's untouched natural habitat.
Tourism is an attractive name, and these days different parts of the country which were once tourist attractions are being destroyed. As there are no rules and regulations for tourism, its economic profits including creating jobs and generating income will be only for the short term, and as different regions lose their resources, local people and communities will be left with ruins which will be uninhabitable, forcing them to migrate from these areas.
These days, 90 percent of tourist and civil plans do not have environmental permits, while the other 10 percent have acquired environmental permits by pulling the strings, favoritism, and having influence in engineering consultancy companies, universities, and government organizations.
Iran's environment is getting worse each year. The destruction of surface water like wetlands, rivers, and lakes is on top of the environmental crimes committed in Iran, with the destruction of forests reaching a critical level.
Forests have been ruined, while not much is left of wetlands and other surface water. This year, dust particles have taken over the country sooner than last year. This year, there is so much drought that a large amount of precipitation and even floods are not enough. There is still drought in the country.
70 percent of Iran's natural species have been destroyed, while dams are oddly emptier than before. So, it seems that the government must change its policy toward the environment and natural resources including wetlands, protected areas, and surface water.
People want to breathe healthy air, drink fresh water, and prevent landslides. Otherwise, in the near future, we will see further social unrest in 2022 and 2023 in different parts of Iran like last year's protests in Isfahan, Khuzestan, and Chaharmahal Bakhtiari.
Aggression in Society
The editorial of Eghtesad Pooya underscores that the Iranian people have become even more enraged because of pressures and problems which exist in society, criticizing Iranian officials for trying to play the blame game instead of taking action to resolve the issues which exist in society.
Aggression can damage people both physically and emotionally. In defining aggression, one should say that it is a particular kind of behavior which aims at hurting oneself or others. Any behavior toward others which is premeditated and aims at hurting them or oneself is defined as aggression. Anger and aggression can be physical (attacking others), verbal (shouting at others and verbally abusing them) or violating others' rights (taking something from them).
Individuals become incensed as a result of increasing social pressures and problems. And when individuals compare Iran with other countries from an economic and political perspective, they are disillusioned. These people are not born mad, but under political pressure, they are driven to the point of madness.
Poverty and the pressure of earning a living, which existed even before the coronavirus outbreak and have escalated today, have resulted in people clashing with each other, while treating each other with indignation. Coronavirus has made the situation worse.
Iranian officials often use projection tactics to blame problems on others. So, instead of resolving the economic issues, they seek to find someone or something to blame for the current economic problems. In this case, they blame people's aggression on the rise in prices or coronavirus.
As such, Iranian officials put the blame of their own managerial incompetence on coronavirus, and instead of finding a solution for these problems, they try to cover them up.
Football, a Unifying or Divisive Factor?
The editorial of Setareh Sobh argues that football matches which used to unify people from different walks of life in Iran have now become politicized, pitting them against each other.
What cannot be doubted is the fact that sports play a role in resilience, hope, vibrance, happiness, etc. in human society. Now, the number of football fans is larger than other sports in the world. Before the internet brought people closer together, it was football which did so. Most people in the world know football legends like Pele, Ronaldo, Maradona, Ali Daee, etc. and have watched them play.
Ali Daee, Ali Karimi, Karim Bagheri, Nasser Hejazi, Khodad Azizi, Mehdi Mahdavikia, Hamid Estilee, etc. have been legendary figures in football in Iran and Asia, and football fans have not forgotten their matches.
The fact that Iran's football team could go to the World Cup for the sixth time must be celebrated. But the death of Mahsa Amini in the custody of the so-called morality police and the nationwide protests which erupted after that have cast a shadow on this issue.
Iran's national footballers have faced public pressure as they were expected to be the people's voice and protested by not singing the national anthem during the World Cup matches, even though the Iranian Football Federation has asked them not to politicize football and just play football.
As a result of the unrest in the past two months, people have been divided and they are not unanimous in backing the national football team. Football, which could have unified the people despite their differences, has become a political issue, making people who are on opposite sides of the political divide confront each other.
Perhaps, that is why Iran lost its first match to England, 6-2. Now, the question is: why should such a thing happen?
Teenager Commits Suicide After Being Tortured in Prison
16-year-old Arshia Emamgholizadeh, who had been arrested for turban tossing, took his own life a few days after his release.
Following Arshia's suicide, security forces raided his home threatening his family, "If you whisper a word to anyone about this, something bad will happen to you," said a source to Iran International.
Arshia was taken into custody in Hadi Shahr, East Azerbaijan, after he knocked a turban off the head of a clergyman. Turban tossing has recently become a form of protest against the Iranian establishment that is ruled by the clergy.
Arshia was transferred to the juvenile ward of Tabriz prison for 10 days after his arrest. His family was forbidden from visiting or talking to him while he was in custody.
Once Arshia was released on bail, his family took him to a psychiatrist who diagnosed him with depression. A relative of Arshia, speaking to Iran Wire, quoted him as saying that the prison guards had given him pills every night, beaten him on the head with a baton, and tortured him.
Arshia was not the only teenager who took his own life after being freed from jail.
Yalda Aghafazli, 19, committed suicide five days after her release. She had been detained after participating in protests in Tehran. Following Yalda's suicide, one of her friends publicized her ordeal saying she had been severely beaten and tortured in prison.
The news of several teenage suicides in the wake of their release from jail has drawn reaction from numerous individuals and human rights organizations. Lawyer Saeed Dehghan tweeted, "For tossing a turban, which is not a crime, a juvenile, who is not a criminal, gets arrested."
Iran Human Rights Society in a tweet addressed the Iranian authorities, saying, "What do you do with these teenagers in custody?"
Protests Continue; Iran Will Not Cooperate With UN Fact-finding Mission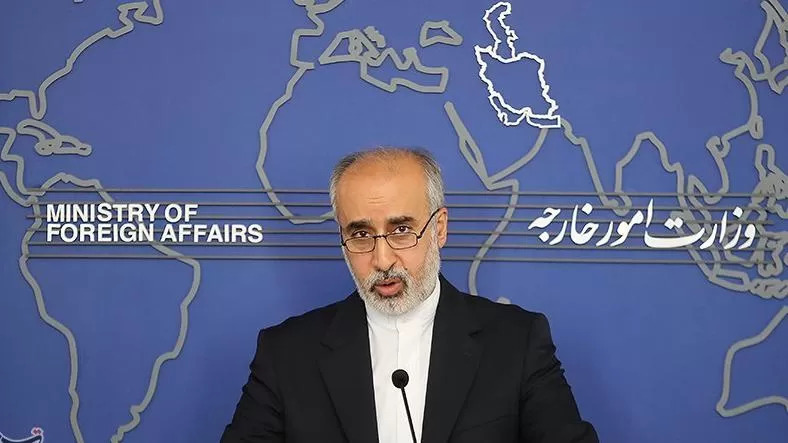 The Iranian government says it will not cooperate with the UN fact-finding mission appointed by the UN Human Rights Council. The mission is commissioned to monitor and investigate violations of human rights by Iranian officials and the Iranian government's agents in the crackdown on ongoing nationwide protests which started more than two months ago.
Iranian Foreign Ministry Spokesperson Nasser Kana'ani criticized the formation of a fact-finding mission for Iran and called it the "hasty use of a human rights mechanism," underscoring that Iran will by no means cooperate with this mission.
He also criticized the German government which has played a significant role in forming this mission.
Iran calls the ongoing protests "riots" and attributes them to foreign governments. The Iranian judicial branch has issued death sentences for detained protesters.
Last week, the UN Human Rights Council pointed to hundreds of deaths during the crackdown on the Iranian people's peaceful protests and the brutal and fatal confrontation of the Iranian government's agents with protesters, voting for the formation of a fact-finding mission in the coming weeks.
According to human rights organizations, the Iranian government has brutally murdered hundreds of unarmed protesters and has arrested tens of thousands of people.
In the meantime, UNICEF, in its first official reaction to Iran's nationwide protests, has condemned the killing of children and attacking schools in Iran.
In a statement, UNICEF condemned violence against children during crackdowns on protests in Iran in which more than 50 children have been killed, calling for ending different kinds of violence and persecution.
This is the first official reaction from UNICEF to the killing of people by the Iranian government's forces in the crackdown on the "Woman, Life, Freedom" protests. UNICEF, however, has stated that since the beginning of the protests, it has directly expressed its concerns to Iranian officials about children's causalities during the protests.
In the past two months, there have been numerous reports regarding arrests, interrogation, intimidation, searching schoolchildren's personal belongings, and security forces attacking schools.
Rapper Charged With "Corruption on Earth," Punishable by Death Sentence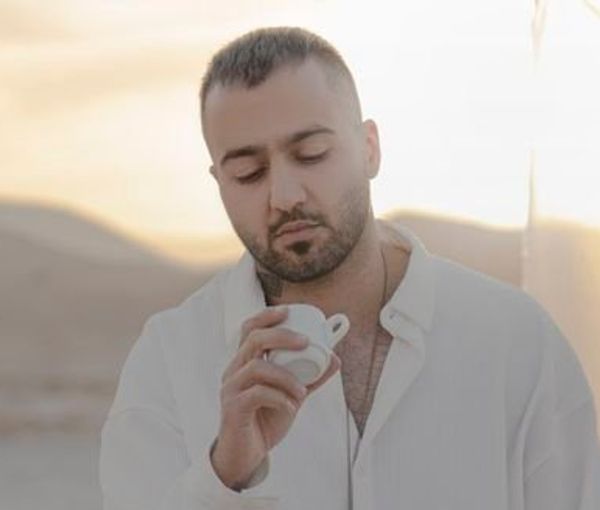 The head of the Isfahan judiciary confirmed that the famous Iranian rapper Toomaj Salehi has been charged with "corruption on Earth."
Other charges raised against Salehi include "propaganda against the establishment," "forming illegal groups to disrupt the country's security," "collaboration with a hostile country," and "disseminating falsehood and disturbing public opinion through cyberspace and provoking people to undertake violent actions."
Salehi's trial has not been held yet, but the indictment against him has been sent to Isfahan's public and revolutionary courts.
The famous Iranian rapper was arrested in a village in Chaharmahal and Bakhtiari Province. Salehi, who is from the city of Shahinshahr in Isfahan Province, was in hiding throughout the nationwide popular protests, publishing several messages in support of the people's uprising.
Last year, Toomaj was arrested in his house for releasing several protest songs. Later, he had announced that the court had ruled against him for "insulting the leader and propaganda against the establishment" sentencing him with a cash penalty and six months of discretionary imprisonment.
"Waging war against God" and "corruption on earth" are charges that, according to Iran's penal code, are punishable by death.
12 UN human rights experts have asked Iranian officials not to bring charges against protesters that can result in the issuance of death penalties in accordance with Iran's penal codes.
Before Salehi, Kurdish rapper Saman Yassin who was arrested was charged with "waging war against God."
126 artists, poets, writers, civil, cultural, and media activists had signed a letter calling for releasing the singer and urging that "the persecution of Toomaj must stop and he must be released."
The signatories of the letter urged, "Toomaj is the voice of the people and people's voice will not be silenced. Let's be his voice because if he was free, he would shout against death sentences for protesters, calling for releasing them."
Since the beginning of the popular uprising in Iran, numerous artists, writers and journalists have been arrested by the Iranian government.
Gold Coin's Price Breaks Record; Growth in Liquidity
The prices of gold coins and forex broke records once again. In Tehran's market, on Saturday, the gold coin was sold at 16,700,000 tomans, while the euro was transacted at 35,640 tomans. Analysts say that the risk in the currency market is at its highest these days.
On Saturday, the price of a full gold coin increased by 1.2 percent, reaching 16,700,000 tomans. While the price of gold in the global market and even in Iran has plunged, the price of the gold coin broke records.
In the meantime, according to the Central Bank of Iran, there was a 34 percent growth in liquidity in the Iranian month of Mehr (September 23 – October 23) compared to the same period last year.
According to this report, liquidity grew to 5,676 thousand billion tomans in the month of Mehr.
Growth in liquidity is an important factor in the rise in inflation. In recent years, the Iranian government, because of its huge budget deficit, has always followed the policy of borrowing from the Central Bank and forcing it to print money, which has resulted in an increase in the inflation rate of over 40 percent.
The International Monetary Fund (IMF) recently reported that Iran's liquidity had grown by 39 percent last year, with the expectation of 47.5 percent growth this year.
When Ebrahim Raisi's government took office, Iran's liquidity was 3,921 thousand billion tomans, which means that since he took office last year, there has been an addition of 1,775 thousand billion tomans to the country's liquidity. This is 1.5 times more than the government's budget this year.
Raisi's government had promised to stop the increase in the inflation rate by controlling liquidity.
According to the IMF, last year's inflation rate was over 40 percent, and this year too it is going to be above 40 percent.