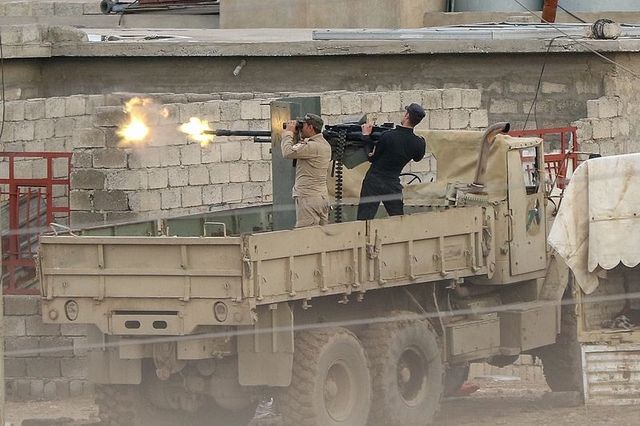 Iran's Foreign Minister Mohammad Javad Zarif led a high-level delegation to Syria in late April. The one-day trip intended to coordinate mutual issues that impact relations between Tehran and Damascus. The discussions held between Zarif, President Bashar al-Assad and Syrian Foreign Minister Walid Muallem focused on a number of issues including measures to expand economic partnerships during COVID-19, and how to deter Israeli bombings of Iranian strongholds in Syria. In addition, they discussed the next round of Astana peace talks.
Zarif's trip to Syria was seen as an extension of Iran's latest "corona diplomacy" to overcome economic pressures resulting from COVID-19. The coronavirus has slowed the development of Iran's infrastructure projects in Syria. According to Seyyed Hadi Ofoghi, a West Asia expert, Iran wants to immediately send to Syria agricultural technologies, and electricity. Also, Iran wants to develop Syria's water and health infrastructure, and promote religious tourism.
Besides COVID-19, US sanctions have severely impeded economic ties between Syria and Iran. The sanctions prevent Iran from selling oil to Syria and complicate Tehran's oil deals with Syria. The oil that Iran is able to sell to Syria only partially supports the Syrian economy. The rest is used by Syrian government officials for personal gains.
Despite global oil prices plunging, Iran and Syria will depend on their oil trade, but they do not expect US sanctions to ease soon. Syria could be the top importer of Iranian crude oil in 2020 according to Tanker Tracker. The data points to increased delivery of oil to the Syrian Baniyas port in 2019. In addition, Syria was expecting a record volume of Iranian crude oil imports in April 2020, with six tankers loaded with approximately 6.8.mn barrels heading toward Baniyas port.
But a tighter sanctions regime could mean that Iran will be unable to dispatch oil tankers through the Mediterranean to Syrian ports, which received on average 84,000 b/d of Iranian crude last year. This could force Iran to send oil by land through Iraq which complicates the relations between Tehran and Baghdad.
This is not Iran's only concern when it comes to its dealings with Syria.
Since late February, Israel has bombed Iranian targets in Syria. The bombings came after the Israeli Defense Minister Naftali Bennet promised to push Iran out of Syria within a year. He reasoned that Tehran's position in Syria was weakening and it was forced to rethink its strategy in the country.
Israeli bombings have since killed at least four Iranian officers, hit weapons depots near Damascus twice, shelled the al-Sharyat military airport near Homs, targeted areas around Latakia port where Iran's naval forces operate, and shelled areas around Palmyra hours after Zarif's trip to Damascus. Also, Israel dispatched drones to kill a Hezbollah commander and fighters belonging to the movement.
Without a proper strategy to deter these Israeli attacks, Iran's forces present in Syria could suffer more losses in the months ahead. Iran has already lost some 400 men to Israeli attacks according to some reports.
Still, Zarif told President Bashar al-Assad that the recent US killing of Quds Force Commander Qassem Soleimani in Iraq or the Israeli bombings in Syria will not change Iranian policy of backing the so-called "Axis of Resistance" forces across the Middle East. These forces form part of Iran's strategy to spread its influence in the region.
This Iranian policy could complicate Iran's relations with Turkey and Russia. The three countries support the Astana peace talks and the formation of a new constitution representing Syria's ethnic and religious groups. According to reports, Iran wants the constitution to name Islam as Syria's main religion, a step that could push the previously secular Arab state into supporting Iran's "Axis of Resistance" forces.
Iran's support for Assad, who continues to resist a constitutional transfer of power, could destroy the Astana peace talks altogether. However, Turkey and Russia are not keen on keeping Assad in power. Iran's position could push Syria back to the brink of another civil war. The Iranian forces and the Syrian army are also working together to retake territory around Idlib to be in a stronger position to negotiate better terms under the Astana peace talks.
But this could complicate issues with Turkey which insists on keeping its military posts in Idlib where it supports armed forces against Assad. Given that tensions between Ankara and Damascus could also escalate, Zarif reiterated Iran's readiness to mediate between the two capitals to resolve their disputes.
If the conflict over Idlib persists, and Russia is unable to keep a fragile agreement in place which forces Turkey to return some territory to the Syrian government, then Syria's constitutional process could be delayed.
But there is no guarantee that such delays will increase Iran's bargaining power in Syria. If Turkey refuses to pull its forces out of Syria, then Iran's forces in Syria will be permanently encircled by Turkish, Israeli and US forces that support the Syrian Kurds.
Poor diplomacy could be the reason why Tehran is stuck in Syria for now, and Zarif was probably dispatched to Damascus to fix this problem. If Iranian interests are sidelined by other external forces in Syria in the months ahead, then there is little Damascus can do to calm Tehran's fears. It remains to be seen whether Damascus and Tehran will succeed in pushing forward with their territorial gains to force a future constitutional agreement to their liking.