Bread, Shame and Suicide
The editorial of Akhbar Sanat focuses on how poor economic conditions lead to suicide when people do not get paid and prices keep skyrocketing.
Grinding poverty and a sense of hopelessness have led several people to take their own lives as they can no longer bear to live.
Imagine you are the breadwinner of the family – man or woman, makes no difference. You work hard to pay for your life. You work from morning to night to feed your children. You work but receive no payment. You work but inflation and price gouging make your table smaller and smaller. You run and run, but you never reach your goal. The price of the dollar reaches 18,000 tomans. And this breaks your back; you can never stand straight again.
Children do not understand the meaning of sanctions, price gouging, and inflation. They don't get it that you work, but you don't get paid. They do not understand what it means to wait for the SMS from your bank indicating that you got paid. They do not get it that you cannot go to sleep at night because of all your borrowings, debts, and loans.
Children have their own demands. Like mothers and fathers in TV ads, they want you to buy them everything they want. And if mothers and fathers cannot meet their demands, they are bad mothers and fathers – who cannot even buy them potato chips and cheese balls.
Whenever mothers and fathers go back home from work, they feel ashamed. As a result of this shame, they feel like they are choking. When they see that their children go to bed with just a little bread to eat, they become sad and decide to do something so that they no longer feel ashamed in front of their children.
Feeling shame is a terrible thing. Driven to a state of suicidal despair, they end their lives; perhaps others might remember that they are in desperate need of their daily bread.
It is hard to imagine how employers who sit in their Mercedes and enjoy luxury lives can shut themselves off from the misery of others. Don't they think about how a family of five can live without getting paid?
The Government, the Main Impediment to Development
The editorial of Jahan Sanat explains why the government controlled economy in Iran has hindered development and progress in the country.
The most significant factor in any country's economic situation is its government. In the big industrialized countries of the world, the share of tax revenues in the economy is 40 percent; the government reinvests the collected taxes in society via salaries, wages, and subsidies.
In Iran, the government controls 60 percent to 80 percent of the economy, which indicates that Iran's economy is even more socialist than certain economies in the past. If the Iranian revolution had taken place after the collapse of Soviet Russia in 1990, then Iran's government could have learnt lessons from its failure and would not have moved towards nationalizing the economy.
With the nationalization of the economy after the revolution in Iran, the government developed an important role in different economic fields. The key industries which are critical for economic development are controlled by the government. But as the Iranian government has been incapable of running different institutions and organizations, these industries have performed poorly for years. Also, the government hasn't performed its duties during these years. According to studies, the private sector is three times more productive and efficient than the public sector.
Now the question is: isn't it better if the government hands part of the economy to the private sector? Only by undergoing privatization can the country's economy move forward and improve. Studies show that in advanced countries, privatization has taken eight years. But privatization in Iran has been underway for 15 years, and instead of improving the economic conditions, it has led to companies defaulting.
Currently, the Iranian government only spends 10 percent to 15 percent of its wealth on economic development, and most of it is used to cover workers' salaries and wages. As such, the government's huge bureaucratic apparatus has not done much to stimulate progress in the country, and it has in fact made economic progress much more difficult.
Mr. President, Please Put an End to Price Gouging and High Inflation!
The editorial of Jahan Sanat addresses Iranian President Hassan Rouhani, who is approaching the end of his presidential term, asking him to take some steps to change Iran's economic structure.
The government is to blame for inflation and price gouging which are destroying lives, with low-income families suffering greatly under these economic conditions. The following issues are making the headlines: price gouging, meagre incomes, the value of the national currency falling, the poverty rate rising, purchase power declining, and the fallout from the coronavirus outbreak leading to an increase in the unemployment rate which has led to social misdemeanors such as thefts and other crimes rising.
However, Iran's officials and the country's executive managers are indifferent to these issues, as if they are living on a different planet. The president and his cabinet members have never touched upon these issues in the course of their interviews and talks. Without paying any attention to these issues, they keep going in the wrong direction.  
Now that we are getting closer to the end of the president's second term, Hassan Rouhani should think of a solution to resolve  the country's economic problems and  improve livelihoods. Mr. President! Put an end to price gouging and increasing expenses! During the time that you have remaining in the presidential office, prepare the ground to create  change in the country's economic structures and eliminate rent-seeking and institutionalized corruption in the economy.
Mr. President create a think tank without your economic advisers who have already failed. Instead, invite economic professors who are not corrupt and are not devotees of neo-liberal economic policies, so that they can write a prescription to save the economy, and stimulate industry, production, and lower poverty levels. At the end of your second term, Mr. President, let's put an end to the vicious circle of raising wages and salaries by only 15 percent, while the prices of goods are multiplying.  
The Fallout From Dropping Four Zeros From the National Currency
The editorial of Kasbokar news explains why dropping four zeros from the national currency will not solve the issue of high inflation which is currently hurting Iran's economy.
It has been a while since the issue of dropping four zeros from the national currency has been raised, and in recent months, Iranian officials have decided to execute this decision. This, however, is not the priority for Iran's economy right now. It has been said that dropping four zeros from the national currency will cut down the expense of printing money. But this is  not correct.
Dropping zeros will not lead to less money being printed. Rather it will have economic consequences. Currently, the government must think of finding solutions to the country's pressing economic problems and impediments. So, dropping four zeros from cash transactions in a country where there is a 90 percent decline in such transactions is not essential.
Modern banking is one of the most important issues that the government can think of, instead of dropping four zeros. Online banking requires technology and developing the needed technological infrastructure is time-consuming. Today modern banking is the main issue in the world and all countries – unlike Iran – are moving towards this end.
The government's decision to drop zeros will not lead to the inflation rate decreasing; rather it will increase it. The inflation rate rising in Iran is related to economic problems, not the number of zeros in the national currency. Under such circumstances, dropping zeros will not stabilize volatility in prices and the inflation rate.
Currently, there is a 90 percent drop in cash transactions, most transactions are carried out electronically. So instead of spending time on plans to drop zeros, the government should move towards  online banking. 
Iran Obstructs IAEA's Monitors: Nuclear Tensions Escalate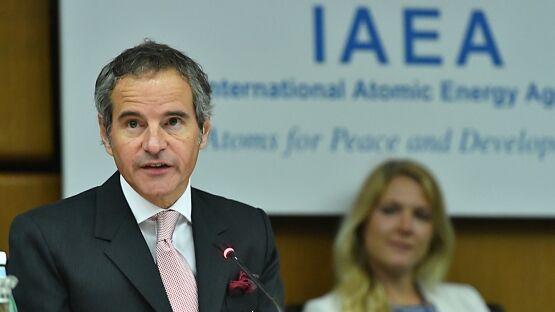 Iran's nuclear file has made the headlines once again.
Rafael Grossi, Director General of the International Atomic Energy Agency (IAEA), expressed concerns about Iran obstructing IAEA monitors from visiting  two nuclear sites  in the country.
Speaking at the start of a meeting of the IAEA's  Board of Governors, Grossi mentioned that Iran has banned access to these two sites for more than four months, adding that Iran has refused to "engage in any serious dialogue about its possible nuclear activities  at  these sites."
Before the Board of Governors meeting, Iran had warned that any "unconstructive decision" in this meeting will face "Iran's proportionate reaction." Iran's Foreign Ministry spokesman Abbas Mousavi advised that the IAEA's approach towards Iran's file should be "realistic" and not based on American and Israeli claims.
Iran accuses America of sabotaging Iran's nuclear file and trying to pressure the IAEA Board of Governors to ratify a resolution against Iran.
If the Board of Governors issues a resolution against Iran, it will be the first of its kind since 2012. Mousavi warned that the IAEA "should appreciate Iran's cooperation" with it. In its recent report, the IAEA announced that Iran's enriched uranium stockpile is now eight times more than the limit allowed in the JCPOA, while the level of uranium enrichment which was stipulated at 3.67 percent in the JCPOA is now at 4.5 percent.
Meanwhile, according to Bloomberg news agency, France, Germany, and Britain have drafted a resolution rebuking Iran for obstructing the IAEA's nuclear monitors.
The United States strongly reacted to Grossi's remarks. The White House National Security Council tweeted: "The U.S. supports Rafael Grossi's call on Iran to cooperate immediately and fully with the IAEA. The world must come together to stop the Iranian regime's blatant disregard of the IAEA. No other country has ever denied access to formal requests under the Additional Protocol."
After Donald Trump took over the presidency, America left the JCPOA in 2017. But in recent days, there are reports indicating America's willingness to ratify a resolution rebuking Iran for not cooperating with the IAEA. Russia, a member of the Board of Governors, has not agreed to it.
Ahmadinejad to Run for the Presidency in 2021?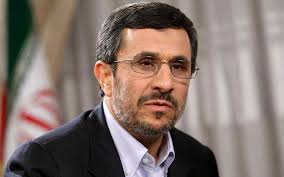 The name of Iran's former President Mahmoud Ahmadinejad is associated with lies, corruption, mismanagement, and rigged elections. Yet the fact that he said in his recent interview that "I am not willing to run for [presidential] elections in 2021, but I am ready to make any sacrifices for Iran" has been interpreted as showing his intent to run in the upcoming presidential elections. If he is allowed to run, he will not hesitate to do so.
On the other hand, people close to Ahmadinejad have said with certainty that he will run for the presidential elections in 2021. One of these individuals has argued that due to unprecedented inflation and tough economic conditions in Iran during the past years, Ahmadinejad's popularity has increased, so he will definitely run for the presidency.
In an interview with US-Iran TV, Ahmadinejad talked of this year as a "year of change," adding once again "we must think of reforming the world." During his presidency, he repeatedly talked of the "project of global management."
In the same interview, Ahmadinejad pointed to the poor relationship between Iran and America under the current circumstances, calling it "insulting and offensive" and "useless."
The Iranian government has announced that it will not negotiate outside the framework of the nuclear deal, and the Iranian Supreme Leader, in a tougher posture, has said that Iran doesn't trust America and there will not be any negotiations.
Iran's former president's view, however, is different from that of the Supreme Leader and Rouhani's government. Ahmadinejad has emphasized that "Iran and America can become the center of unity in the world."
He has proposed that to halt hostility between Iran and America, there should be a "free relationship" between people, businessmen, and academics. And then the governments should take steps to resolve the issues between the two countries.
When Ahmadinejad tried to run for the presidency in 2017, he was disqualified by the Guardian Council. But it is hard to speculate if he will be disqualified in 2021 again, as the Guardian Council might miraculously approve him!
Widespread Labor Gatherings and Strikes in Southern Iran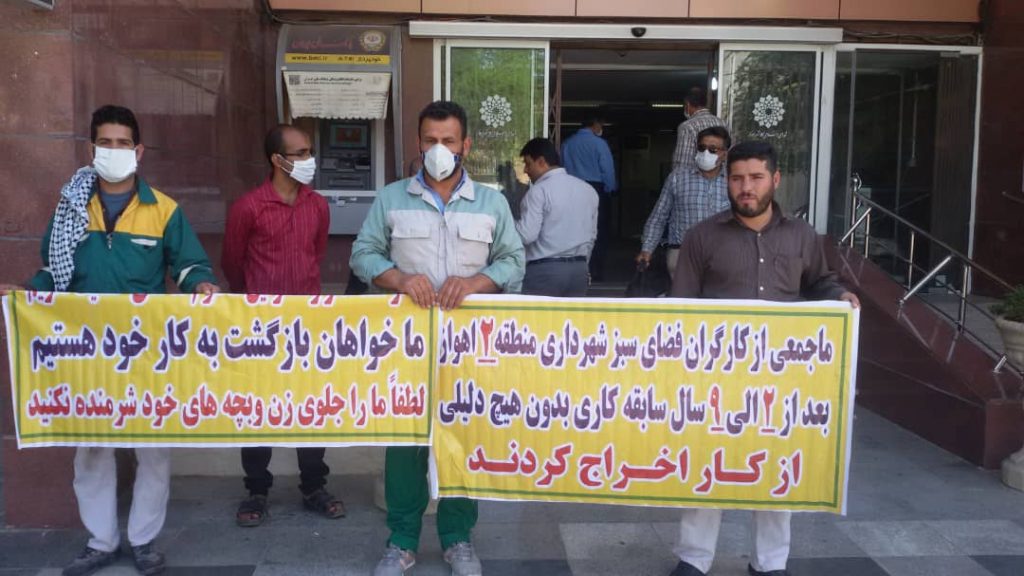 Five labor strikes and gatherings were launched in the southern province of Khuzestan in protest against the non-payment of wages, insurance issues and job insecurity – four of which were in Ahvaz, the center of the province.
Several members of staff from the Khuzestan Health Care Center held an assembly in front of the governor's office in Ahvaz. Moreover, Khuzestan Rural Water and Wastewater Company's workers gathered in front of this office in Ahvaz. The third assembly was held by the workers of Haft Tapeh Sugarcane Factory and the fourth one by employees of a green environment contract company in the same city.
The workers of the aforementioned companies have not been paid their wages for months. However, some of them were dismissed under the pretext of a shortage of funds, while others were threatened by security forces after voicing their protests.
Haft Tapeh Sugarcane Factory workers have not been paid for the past four months while their insurance has not been extended. In the meantime, their employers have been charged with embezzling nearly $1.5 billion.
The CEO of this factory, Omid Asadbeigi, is currently facing trial for embezzlement, paying bribes and illegal selling of foreign currency. Not to mention that the Khuzestan Governor Gholam Reza Shariati is said to be one of the individuals who received bribes from Asadbeigi.
Population Growth Rate in Iran to Reach Zero in 15 Years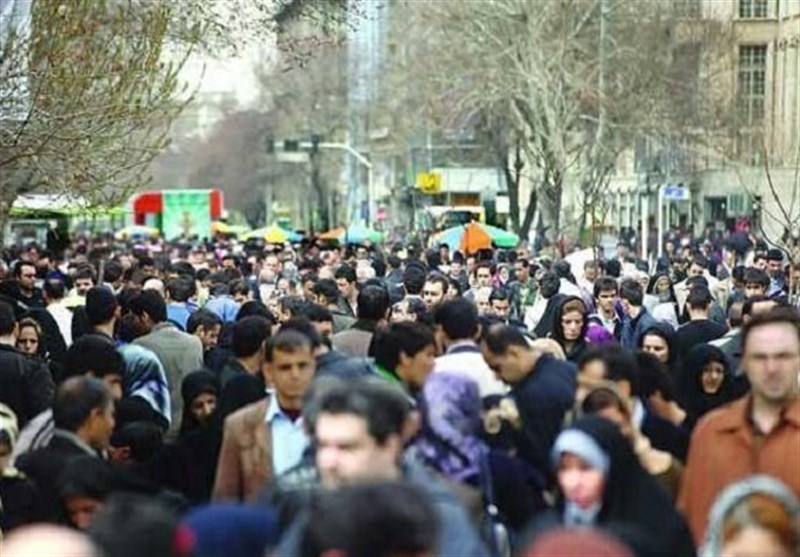 Despite Supreme Leader Ali Khamenei's desire that young couples should have many children, there is going to be a severe drop in the population growth rate in Iran in the upcoming years.
A member of Iran's Supreme Council of the Cultural Revolution says the country's population growth might drop to zero between 2031 and 2036.
Mohammad Javad Mahmoudi indicated that immigration as well as an Iranian desire to have fewer children are among the reasons for a possible aging population problem in the country. Mahmoudi also said that 100,000 people immigrate from Iran every year.
This official predicted that Iran's population might be between 95 million and 96 million by the time its growth drops to zero.
In recent years, Khamenei has kept criticizing population control policies in Iran, calling instead for the population rate to increase. In 2013, for instance, he had said Iran's population should rise from 75 million to 150 million.