No Hope for Managing the Currency Rate
The editorial of Jahan Sanat explains why the Central Bank of Iran (CBI) can no longer control the currency market; the currency rate has been on the rise due to US sanctions and the coronavirus crisis.
Fluctuations in the currency market have been going on for a while. The price of the dollar first increased in reaction to the US sanctions against Iran, and now it is still rising due to the coronavirus crisis. The most prominent feature of Iran's currency market is the shortage of currency reserves because of US sanctions as a major part of Iran's currency reserves are obtained from selling oil. But when Iran's oil exports were blocked and no oil dollars entered the country, the forex reserves of the CBI dwindled.
While the CBI was trying to meet the country's forex needs, the coronavirus pandemic broke out, as a result of which the CBI's currency revenues dropped more than before. At the same time, the CBI's forex consumption has remained the same; policy makers cannot stop allocating forex reserves to import essential goods like medical supplies, edibles and meat.
Accordingly, there is a fixed demand for forex reserves that cannot be ignored by the CBI. Now due to coronavirus crisis, Iran's borders to countries like Turkey and Iraq are closed, which means that Iran no longer has access to foreign currency via trade with neighboring countries. As a result, demand in the currency market has increased, resulting in the price of the dollar rising.
However, the CBI's governor has claimed that with the return of currency revenues in June and July, the currency market will find its previous balance. The truth is that Iran's economy has not been able to consolidate its former currency regime, because the CBI does not have the necessary forex resources to fix prices for a certain period. On the other hand, the high inflation rate does not allow the forex market to experience periods of fixed prices as before. Also, the coronavirus crisis has resulted in prices increasing, disrupting the existing balances in the market.
The CBI no longer has forex reserves in its possession to control the currency market. Iran's monetary policy makers could control the forex rate when they had high currency reserves. But in the absence of such reserves, there is no hope for the CBI to control the forex rate.
Iran's Diplomatic Apparatus Should not Ignore Trump's Suggestion to Negotiate
The editorial of Setareh Sobh emphasizes that Trump's suggestion to negotiation with Iran must be taken seriously and Iran's diplomatic apparatus should make the most of it.
US President Donald Trump said in his election campaign that he is ready to start negotiations with Iran immediately, stressing that if Iran negotiates with him now, it will be less costly than negotiating after the presidential elections in November.
Iran's diplomatic apparatus and Supreme National Security Council need to see how serious Trump's suggestion is – even though it is not easy to assess the seriousness and credibility of such remarks. Of course, Iran should see if it is the right time to negotiate or not.
The principles of diplomacy tell us that when a country proposes negotiations, it cannot be ignored. Iran must go over its own conditions and take into consideration Trump's commitment to international treaties such as the JCPOA and the Paris Agreement. Tehran too can claim that it is ready to start negotiations, on the condition that the other side is serious and reliable.
In another part of his speech, Trump said Iran wants Joe Biden to win the November elections. In 2016 when Hillary Clinton was Trump's rival, Iran wasn't in favor of her winning. And even in some cases, there were indications that Iran wanted Trump to win the elections. But now that economic pressure on Iran has increased, Iran favors Trump's rival.
It seems that Iran expects Trump to fail so that they can go back to the JCPOA – which was signed by former President Barack Obama – and alleviate tensions. Some believe that given the domestic issues in America, Trump seeks to use Iran as a winning card on the threshold of the November elections.
Evidently, America will not play to the advantage of Iran; Iran too should know how to play its own game and try to take best advantage of the situation.
How did Judges Like Mansouri and Ghassemzadeh Turn Into Lawbreakers?
The editorial of Setareh Sobh mentions that as the performance of judges in Iran is not supervised and regulated, they can violate laws and indulge in corruption.
On Friday, June 19, the dead body of Judge Gholamreza Mansouri who was charged with receiving a bribe of 500,000 euros was found in front of a hotel in Romania. There have been heated discussions in the media over the manner and cause of his death.
In this regard, some points need to be mentioned. Public and revolutionary courts in Tehran have much more jurisdiction than other courts in the country. Public and revolutionary courts in Tehran oversee investigations into accusations and violations by government officials, administrators, judges, lawmakers, governors, and ambassadors. As a result, judges who are appointed to public and revolutionary courts in Tehran must be special and carefully vetted.
Mansouri and Bijan Ghassemzadeh – another judge charged with corruption – were both working in the public and revolutionary courts in Tehran. If they were supervised and investigated while working as judges, no such thing would have happened.
For instance, when Judge Mansouri arrested several journalists without warning or when he arbitrarily summoned newspaper editors, he was not questioned, and his violations were not addressed.
As the performance of judges is not supervised and their violations are not dealt with, these judges see themselves as having special powers. In the case of Mansouri, for example, one can assume that receiving a bribe of 500,000 euros was not his only breach; he might have received more bribes in other cases. If it is proved that he committed suicide, it might have been because he feared other violations which would have been disclosed.
Purchasing Power Drops by 80 Percent
The editorial of Aftab Eghtesadi mentions that when talking about decreasing purchasing power in Iran, we are talking of deadly economic pressures on workers and low-income families.
In the past three months, the prices of all goods have risen, while the workers' purchasing power has declined. A significant rise in the price of housing, the dollar, gold, and food items including meat, chicken, rice, and oil – all point to workers having empty tables this year. All officials are aiming to provide workers with a means of living in the second half of the year. We should wait and see what their plans are.
According to the statistics issued by domestic and foreign media, purchasing power has dropped by 80 percent which indicates worsening economic conditions in Iran. So instead of saying that workers' purchasing power has increased, we should say that they are under the death line, not the poverty line.
It is the purchasing power of workers that has declined, not that of those who live in northern Tehran and pay 1 million tomans for a kilo of meat. So, when we talk of decreasing purchasing power, we do not mean the entire society, but rather only certain groups of people.
A decrease in worker purchasing power means an increase in prostitution, theft, and mugging. A mother must sell her infant for 3 million tomans so that her other children can have something to eat. Or a father has to throw his child in front of a car to get blood money and make ends meet. These are tragedies we are witnessing in Iranian society due to a drop in purchasing power.
Regarding workers and retirees in Iran, we can say that they are under the poverty line, the absolute poverty line, or are barely alive. They just exist and do not live. In the meantime, there are those who are driving Porsches, and lie down in their bathtubs of milk and strawberries to keep their skin healthy!
Under these circumstances, when we talk of declining purchasing power, we are only talking about its danger to those who barely exist.
The Price of the Dollar Soars Dramatically in the Forex Market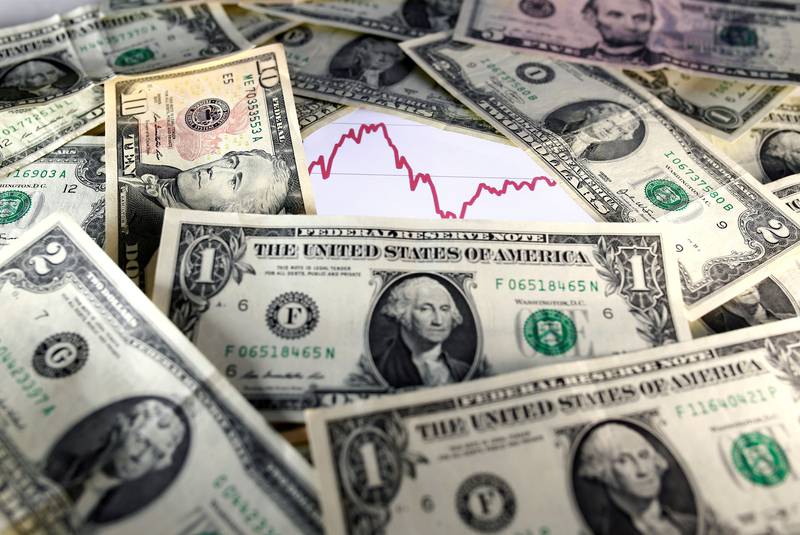 For the first time in Iran's forex history, the price of the dollar reached 20,530 tomans on Tuesday and there is no sign of it going down. The price of the euro was above 23,000 tomans, while the price of a gold coin reached 8,800,000 million tomans.
Despite the steep rise in the price of foreign currency, Iran's officials say it is temporary, which is why, according to the CBI governor, the government will not inject forex reserves into the currency market to control prices.
Iranian President Hassan Rouhani said in his weekly cabinet meeting that recent fluctuations in the currency market have no economic justification, calling it "international moves and psychological warfare against Iran." He promised that the return of forex revenues to the country will create a balance in the currency market.
A large percentage of Iran's exports are blocked to countries such as China, Iraq, and South Korea, and the US sanctions on banking and financial transactions with Iran make the return of foreign currency to Iran difficult.
During the past weeks, the price of forex and gold coins have been on the rise, but when the resolution of the IAEA's board of governors against Tehran was ratified on Friday, prices skyrocketed in Iran's currency and gold markets.
It seems that the country is also facing a decrease in forex reserves. The IMF has predicted that Iran's forex reserves will drop by $19.4 billion, reaching $85 billion this year. In 2021, it will drop further by $16 billion, reaching $69 billion.
It must be noted that the Iranian government's policies play a significant role in fluctuations in the currency market. Last November, the sudden rise in the price of fuel which sparked widespread protests resulting in a violent crackdown was a turning point in the price of the dollar. This was intensified by other government policies such as decreasing the interest rate on deposits.
Dead Body of an Iranian Judge Found in Romania; Murder or Suicide?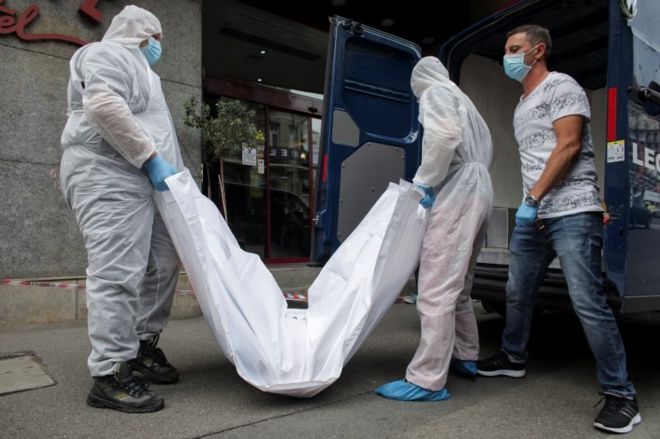 The Iranian judge who had fled the country and was charged with taking bribes was found dead in Romania. His death has triggered widespread speculation on social media as to the cause of his death. The main question is: was he murdered or did he commit suicide?
The initial reaction of Iran's judiciary to the death of Judge Gholamreza Mansouri was to call it suicide, but later Iran's attorney general expressed doubt in this regard, calling it suspicious. AG Mohammad Jafar Montazeri said: "Some say he [Mansouri] has committed suicide; some say he was killed. We don't know."
According to Romanian media, the early results of Mansouri's autopsy show that he was killed because of "hitting a hard surface." Bucharest's attorney has said that evidence has been collected and they have CCTV videos in their possession as well.
In a corruption case that is underway in Iran, Judge Mansouri was charged with accepting a bribe of 500,000 euros. But lawyers believe that he must have played a role in other cases of corruption as well.
After Mansouri's images were released in the media, the family of Saeed Karimian, manager of GEM TV who was assassinated in Istanbul in 2017, announced that in 2012 Mansouri had taken Karimian's family "as hostage, keeping them in jail under terrible conditions."
These cases indicate that Judge Mansouri was not only involved in cases of economic corruption, he also played a significant role in security cases.
A lawsuit against Mansouri was filed by Reporters Without Borders for suppressing and imprisoning journalists in Iran – specifically in 2012.
Many in Iran would benefit from Mansouri's death, as he had a lot of secret information with regard to corruption and security cases. So, the question remains: was it murder or suicide?
A Charity NGO Shut Down; Founder Arrested
Imam Ali's Popular Students Relief Society, one of Iran's biggest charity NGOs, has been shut down and its director, Sharmin Meymandinejad, and two employees have been taken into custody by security forces.
Later, the society forces announced that a complaint filed by the IRGC's Sarrallah Headquarters has put its founder and two employees behind bars. The statement said they were charged with "insulting" Iran's supreme leader and "acting against national security."
Meanwhile, the IRGC-affiliated Fars News Agency reported that the founder of this charity NGO "had cooperated with anti-Iranian centers and hostile media in the guise of public-benefit activities."
Founded in 1999 as the first non-political student NGO at Tehran's Sharif Industrial University, Imam Ali's Popular Students Relief Society has more than 10,000 volunteers working for it in different provinces of Iran.
The official website of Imam Ali's Popular Students Relief Society has been shut down as well. This NGO recently reported that a number of its website users had been targeted by cyberattacks.
It should also be noted that Iran's Chief Justice Ebrahim Raisi and President Hassan Rouhani had both raised the alarm about the activities of NGOs in the country. Raisi said "enemies" pursue "malicious goals in the guise of charity activities." Rouhani also remarked that charity institutions should not let "unhealthy individuals" infiltrate into their organizations.
Shutting down this charity NGO prompted severe criticism on social media. A journalist addressing Iran's officials tweeted: "What were you worried about? The empty tables which this NGO put food on? The children who studied at home? The women who could pay their bills with this NGO's help? Were you worried about all the tasks which actually you should have done but this NGO took care of instead?"
Seminary Students Promoting Islam Are Killed in South America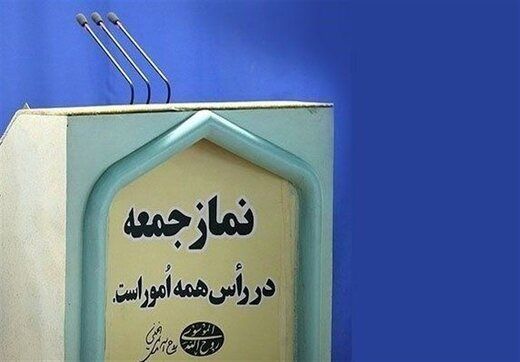 Lotfollah Dejkam, the Friday Prayer Imam of the city of Shiraz, said, "Our seminary students are killed in South America for promoting Islam," adding "We should train more religious missionaries and send them to different countries in the world." He named Brazil as one of the countries in which Islam needs to be promoted. Dejkam added there are billions of people who have not heard the words of the family of the Prophet Mohammad.
In recent years, Al-Mostafa International University – a religious institution under the aegis of Iran's Supreme Leader Ali Khamenei – has trained and sent students to a number of countries in South America, including Brazil, Argentina and Venezuela. The primary mission of these students is to promote Shiism and to win new Shiite converts.
Al-Mostafa International University also provides religious tours in Qom and Mashhad for new Shiite converts.
It should also be mentioned that the budget dedicated to this institution in Iran's budget bill for this year is more than 317 billion tomans – an increase of more than 12 billion tomans compared to last year.