Thoughts on public hope
These days everyone is talking about the necessity of creating hope, boosting morale, and preventing hopelessness as if politicians have now realized that hope is the missing link in Iranians' social life. They are trying to stop or alleviate hopelessness in Iranian society in any possible way. The editorial of the Ebtekar daily mentions that developing hope cannot be achieved simply by asking the media to talk about hope; there is a need for other measures to be taken first.
The keywords used by politicians and statesmen indicate that when they talk or write about creating hope, they are only addressing the media and newspapers, thus reducing the question of hope to a media issue. However, hope is a social by-product, which can be observed and measured, based on objective indicators.
The editorial continues to mention that the concept of hope cannot be concealed behind the usual political rhetoric and minor issues. For a better understanding, the share of each social institute on this issue must be measured and focused on. In a society like Iran, the press and the public do not have a considerable role. In other words, the media and the public are always subject to threats and act according to the outcomes of political disputes.
The media has no role in creating or destroying hope in Iranian society. They just reflect the news, the outcomes, the achievements and consequences of the decisions made; they have no role in creating them. It must be noticed that the requirements for creating hope are not in the hands of the media. It is for the people in power and statesmen to lead society towards hope by relying on their choices, decisions and existing institutional capacities. Only then, can the media be expected to play a positive role and take no stand against the campaign to create hope in society.
Ebtekar – January 16
The significance of Iraq and Iran for Each Other
The relationship between Iran and Iraq has been through many vicissitudes in modern times. This relationship has always had its ups and downs, depending on the political tendencies of the sitting governments. The editorial of the Iran newspaper deals with the significance of these countries for each other while focusing on Iran's Foreign Minister Javad Zarif's recent official visit to Iraq.
After the collapse of Saddam Hossein, Iran's relationship with Iraq improved, mostly because parties and groups close to the Islamic Republic gained power. Iran started to help Iraq during the crises it was going through. When ISIS attacked Iraq, Iran stood by Iraq's people and the government of Iraq and developed its commercial ties with Iraq.
The editorial continues to mention that Zarif's trip to Baghdad, Erbil, and Sulaymaniyah should have taken place earlier — particularly at this sensitive time concerning regional developments and America's attempts to create new regional alliances. Such trips and meetings can undoubtedly result in deepening and developing the relationship between Iran and Iraq, thus removing the obstacles facing both countries in strengthening bilateral relations.
Iraq's place in regional arrangements and its bilateral relationship is very vital for Iran, while Iran too is very important for Iraq. What was important with regard to Zarif's trip to Iraq was that it was immediately after the US Secretary of State Mike Pompeo's sudden trip to Iraq. The United States, after occupying Iraq, has always wanted to consolidate its presence in the country by deploying its armed forces and creating military bases.
The editorial concludes by saying that we must consider that any country America goes to; its relationship with certain countries including Iran will be disrupted. This is particularly because America tries to use its economic leverage to make these countries follow its policies towards Iran.
Iran – January 15
The cycle of Despair!
Iran's First Vice President Eshaq Jahangiri recently said that people should not be pessimistic about the future. The editorial of the Ebtekar newspaper asserts that the prevalent helplessness in society is due to the poor performance of President Hassan Rouhani's government.
The First Vice President was talking about certain people within the country and the dissemination of some fake and frustrating news by the national media. Nevertheless, can we put the blame only on those who, according to Jahangiri, demonize the situation? The Iranian officials are playing the role of the opposition, blaming each other for the existing problems. Yet, the poor performance of the government with 24 million votes cannot be ignored in this regard.
The editorial continues to mention that Jahangiri must first know that one cannot fight despair in society by just reiterating that people should not be pessimistic. When people cannot prove their agency in an equal opportunity situation, how can one expect them to have hopes and expectations for the future? During the past 5 years, what changes has Rouhani's government created in the defective inherited structures to ignite hopes in the society?
Demonizing or not, the country's economy is facing enormous challenges and there are no signs of any changes in the general policies in this regard. As the experts say, the next year's budget follows the path of the last year without any fundamental changes.
The editorial concludes by saying that if the government thinks the problems are blown out of proportion, it should take a few effective measures to show people that the problems are rather small. Hope needs action and it cannot be ignited among people who are frustrated by just talking about it.
Ebtekar – January 14
Transparency and Accountability
Cellphones and messenger services play a unique role in facilitating the dissemination of information in society. The editorial of the Mostaghel newspaper deals with the impact of new technology and social networks on creating transparency and accountability among Iranian officials.
These days' social networks and messenger services have made it possible for Esmaeil Bakhshi – the representative of Haft Tapeh Sugarcane factory's workers – to protest publicly against being tortured by the intelligence ministry. This has created a challenge for Iran's establishment as demands for accountability and transparency can grown via cellphones and cyberspace.
The editorial continues to mention that first, the judicial spokesperson asked the Attorney General to investigate the issue, a few days later the president asked his advisor to make inquiries about the issue, and asked the chairman of the national security commission in the parliament to give a detailed report to the media about the issue. All these are due to the amazing impact of information technology on alarming the public opinion and controlling political power. This is a step forward in the path towards transparency and accountability as well as protecting human dignity.
In recent decades when there was an issue like workers' protests in Haft Tapeh, people were basically not informed about it, and officials would resolve the issue without transparency, workers' representatives would face security issues, and the public opinion would not get to know about it. Now information technology and other modern media services are the best instruments for monitoring the performance of government officials.
The editorial adds that previously, the world's events were edited and broadcasted by national TV networks or newspapers and magazines selectively to protect the interests of those in power and those who possess mass wealth. But now each cellphone acts like a personal medium that can share footage, photos, ideas and beliefs all around the world, thus breaking the monopoly of a few over the news.
In conclusion, new technological tools can promote transparency and accountability, and the government and people will benefit from the advantages of this development in technology.
Mostaghel – January 13

Iran's Satellite Launch Fails, and France Slams Missile Testing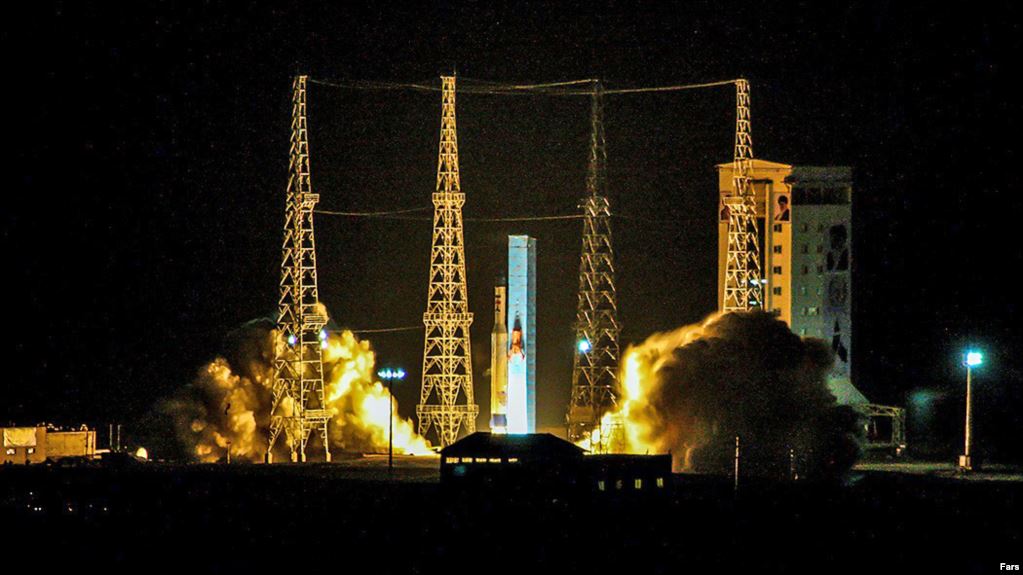 France strongly condemned Iran's measure to launch a satellite-carrier rocket, asking Tehran to stop any testing of its ballistic missiles, which is against UN resolutions. Agnes Von Der Muhll, the spokesperson of France's foreign ministry, mentioned that Iran's ballistic missile program has created concerns in France and in the international community.
Agnes Von Der Muhll added that "we ask Iran to stop new testing of ballistic missiles which are designed for carrying nuclear warheads, including the space vehicles. We ask this country to follow the UN resolutions."
Iranian officials announced on Tuesday that sending the new satellite "Payam" [meaning message in Persian] into orbit was not successful, adding that the first two stages of the operation were successful but in the third stage, the satellite could not be placed into orbit due to some technical problems.
Iranian President Hassan Rouhani called the failure of "Payam" insignificant, stressing that the Islamic Republic is ready to launch another space vehicle in the next couple of months.
The U.S. authorities have repeatedly said that Iran's space program is a cover for testing its long-range ballistic missiles that can carry nuclear warheads. They have accused Iran of violating the United Nations Security Council Resolution 2231 in this regard.
The US Secretary of State Mike Pompeo reacted to Iran's attempt to launch a satellite into orbit by tweeting, "In defiance of the international community and UNSCR 2231, Iran's regime fired off a space launch vehicle. The launch yet again shows that Iran is pursuing enhanced missile capabilities that threaten Europe and the Middle East."
According to UNSCR 2231, which was ratified after the nuclear deal, Iran is prohibited from testing ballistic missiles with capabilities of carrying nuclear warheads. Experts state that if Iran can send launch vehicles into space, it means that it can install nuclear warheads on them as well.
Israel's Prime Minister Benjamin Netanyahu stated that sending a satellite into space is just a hoax so that Iran can test ballistic missiles in contradiction to all international resolutions.
Radio Farda
VOA Persian
Zarif Goes to Baghdad to Consolidate Iran's Ties with Iraq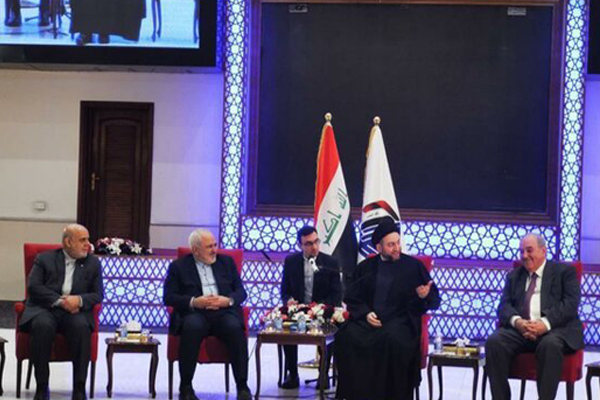 Only four days after the US Secretary of State Mike Pompeo's unannounced trip to Iraq and his talks with this country's authorities, Iran's Foreign Minister Javad Zarif headed an economic-political delegation to Iraq on an official visit. Zarif, upon his arrival in Baghdad, claimed, "Iran will not allow anyone to interfere in Iran-Iraq relations". Mike Pompeo, in his meeting with high-ranking Iraqi officials, had announced that the White House calls for Iraq to have a tougher approach towards the Islamic Republic, calling Iran the worst threat that is against regional peace.
Iran sees Mike Pompeo's recent tour to the Middle East as an attempt to isolate the country politically in the region by "creating a regional and international consensus against the Islamic Republic".
Zarif visited several Iraqi cities including Baghdad, Erbil, Sulaymaniyah, Najaf, and Karbala. Several managers from private companies in Iran accompanied Zarif in his trip. Zarif stressed Iran's willingness to play a significant role in rebuilding Iraq after the ISIS fight.
Iraq heavily relies on Iran for electricity and gas as it imports 1,300 megawatts of electrical power and 28 million cubic meters of gas from Iran. Shortages of electricity in Iraq are so serious that there are 20-hour power outages per day in some areas of the country.
Iran too sees relations with Iraq as crucial both economically and politically. Zarif's trip to Iraq is vital, particularly when the United States insists on reducing or cutting the economic relations between Iran and Iraq, said Hassan Danaeefard, the secretary to the Headquarters for Iran's Economic Relations with Iraq and Syria. According to Danaeefard, during the past 9 months, the Islamic Republic's most exports have been to Iraq, making this relationship very important for Iran especially considering the US-led sanctions against Tehran.
During his trip, Zarif announced that the Iranian President Hassan Rouhani will have his first official trip to Iraq in March. Rouhani had said before that Iran is after increasing its economic relationship with Iraq from 12 to 20 billion dollars annually.
Bolton: Iran has Lied to the IAEA; Salehi Threatens to Resume 20% Enrichment in 4 Days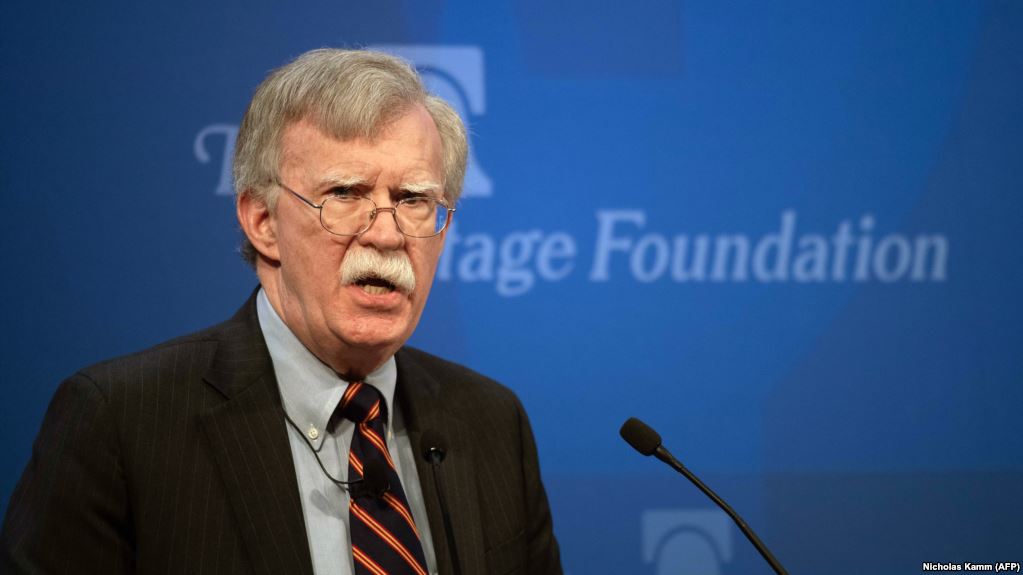 John Bolton, the US National Security Advisor, in his Twitter account, accused the Islamic Republic's officials of deliberately giving "incomplete and deliberately false" information to the International Atomic Energy Agency (IAEA), citing a new report regarding Iran's nuclear activities. He wrote in his Twitter, "Report: Iran's secret nuclear archive 'provides substantial evidence that Iran's declarations to the IAEA are incomplete and deliberately false.'" The report has been prepared based on nuclear documents stolen from Tehran by Israeli agents.
The Wall Street Journal recently disclosed that in September, John Bolton had asked the US Secretary of Defense to provide the White House with military options against Iran.
In remarks seen as a reaction to Bolton, Ali Akbar Salehi, the director of the Atomic Energy Organization of Iran (AEOI) announced that if the Islamic Republic could resume 20% enrichment in 3 or 4 days if it wants to. This is the second time that the Islamic Republic's officials have spoken of Iran returning to uranium enrichment during the past week. Earlier Salehi had said that the AEOI had taken the first step in planning 20% modern fuel for using in Tehran's reactor. He added if Europeans do not fulfill their commitments regarding the nuclear deal, "we can immediately increase the volume and degree of our enrichment."
According to the nuclear deal, the level of Iran's uranium enrichment must not exceed 3.67% for the next 15 years. In addition, Iran is to receive 20% enriched uranium from Russia for its medical and agricultural research reactors in Tehran.
Iran's economy has suffered enormously under the US sanctions and has consequently lost many buyers and investors. Europe has promised to create a financial mechanism for transferring money to Iran – a promise that has remained unfulfilled so far due to US pressures. The investment manager of the National Petrochemical Company announced this week that Asian countries such as Japan, China, and South Korea are still waiting to see what will happen with regard to the financial mechanism that the Europeans have promised to Iran. After the US pulling out of the nuclear deal, most foreign countries in the field of oil, gas, and petrochemicals left Iran.
Radio Farda
Iran Lashes out at Poland for Hosting the Iran-Focused International Summit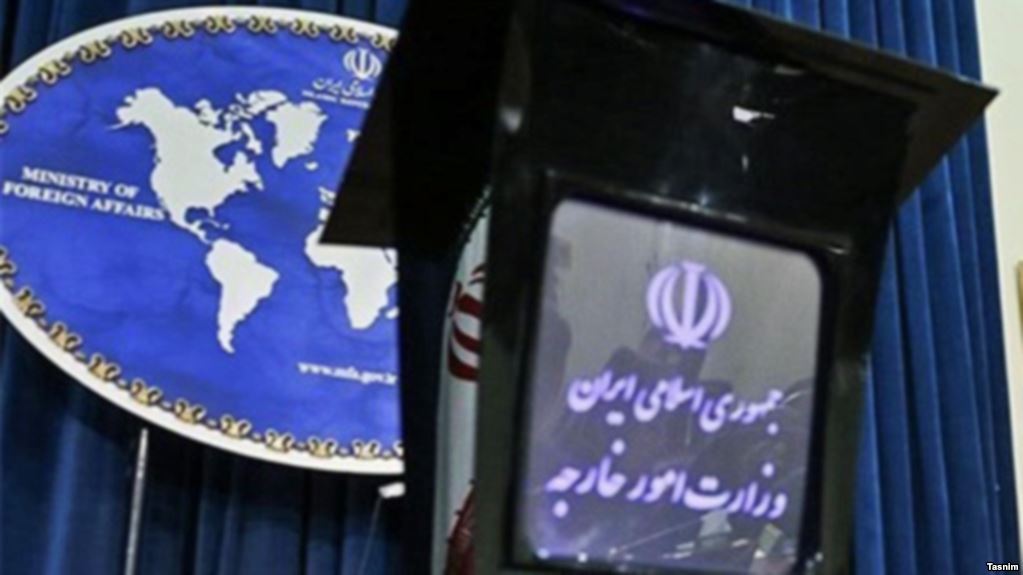 The Trump administration, in the latest step in what it calls its "pressure campaign" against Iran, will organize an international summit on February 13-14 to promote stability and freedom in the Middle East and to focus on curbing Iran's regional influence. The US Secretary of State Mike Pompeo announced dozens of countries from around the world will gather in Poland to discuss issues such as "making sure that Iran is not a destabilizing influence".
In a reaction to this announcement, Iran's Foreign Minister Javad Zarif slammed Poland for accepting to host the summit in his Twitter account, calling it a shame, "Polish Govt can't wash the shame: while Iran saved Poles in WWII, it now hosts desperate anti-Iran circus." Zarif was referring to Iran hosting Polish refugees during the Second World War.
In continuation of Iran's indignant reaction to Poland for hosting the planned international summit focused on Iran, Iran's Foreign Ministry summoned a senior Polish diplomat. It warned Poland that if no "urgent compensatory measure" is taken, " the Islamic republic will have to reciprocate."
The Polish foreign ministry issued a statement in response, urging that the international community has the right to discuss and consult about different regional and global issues.
Meanwhile, the Cinema Organization of Iran canceled "Polish Week Film Festival" which was going to be held in Tehran, Isfahan, Shiraz, and Mashhad, in reaction to it hosting the Iran-focused summit.
Heshmatollah Falahatpisheh, the chairman of the National Security and Foreign Policy Commission in Parliament, harshly condemned the US plan to hold a summit in Poland, calling such measures a means to create instability in the region. He called this "anti-Iranian summit" in Poland psychological warfare against Iran. He too asked for decisive measures against Poland in this regard.