» A lawyer or General?
The editorial of Ebtekar probes into how Iranian President Hassan Rouhani changed his own stance away from his campaign promises and has adopted a more aggressive military tone recently.
The editorial starts with asserting that famous political, social, sports, cultural and artistic figures in third world countries are interested in becoming national heroes. This tendency is more dangerous among politicians because it creates an emotional atmosphere in the public sphere. Political issues, however, must be addressed rationally and logically and away from emotional decisions. The editorial continues: for years, Iranian statesmen saw the continuation of their own political lives in creating such an emotional atmosphere and using an aggressive language. An example was former president Mahmoud Ahmadinejad who even used vulgar language to please his own supporters – a language that eventually made the country face the big challenge of international sanctions and UN National Security Council issuing a resolution against Iran.
The editorial goes on to say: it was at such a time that Rouhani entered the presidential election campaign with the slogan of "I am not a general; I am a lawyer," and was successful in getting the votes of the majority of peaceful, logical people. Rouhani was supposed to rely on these peaceful people to create structural reforms in both domestic and foreign affairs. Lifting restrictions, defending social and political freedoms, and supporting public institutions were the least expectations from Rouhani.
The editorial explains: these days conditions have totally changed – particularly after the U.S. pulling out of the nuclear deal. It seems that the policy of Rouhani and his cabinet has completely changed, and he is distancing from the position of a lawyer. Angry tone, altercations, threat to shut Hormuz Strait, etc. – all these show that Rouhani has hugely distanced himself from the days of elections and promises he made to people back then.
In the end, the editorialist says, it seems that people, public institutions, and those who voted for Rouhani are the ones who will pay for this sudden turn in him – even though they neither know the reason for this turn nor believe in it.
An editorial in Ebtekar on July 25, 2018
» Who is twisting the lion's tail?
The editorial of Bahar daily comments on Iranian President Hassan Rouhani's remarks in which he threatened the United States.
According to the editorial, Rouhani said recently that nowadays talking with the U.S. means nothing but submission and an end to the nation's achievements. He added, "Mr. Trump, throughout the history, we have guaranteed the security of the waterway in the region. Don't twist the lion's tail, or you will regret it."
The editorial goes on to say: even though these remarks which were made in response to Trump's announcement as to cut Iran's oil export to zero were considered as pre-emptive measures against future decisions of the U.S., they will not help to improve the current situation and what Iran is trying to achieve. What motivated Rouhani in saying such things was the fact that some Iranian hardline principlists have welcomed his recent remarks and stance. Such remarks indicate Rouhani's turn to the right and getting closer to hardline principlists.
The editorial asserts: under these conditions, even though Iran is capable of shutting and blocking Hormuz Strait, this stance is not a suitable option for Iran to confront the U.S., as taking such measures will be costly and challenging for Iran. There are simpler and less costly ways for confronting the U.S. For a country like Iran that is dealing with many challenges and crises such as crisis of water, electrical power, drought, unemployment, inflation, embezzlement, filtering, currency crisis, financial fraud, and environmental pollutions, such remarks are not only not the best option, they only make the U.S. more resolute to control and isolate Iran.
The editorial concludes: realistically speaking, under the current conditions, even though the U.S. cutting the export of Iran's oil to zero is twisting the lion's tail, Iran shutting and blocking Hormuz strait is likewise twisting the lion's tail. The safest way to confront Trump's hostile policies is to follow interaction with the world and taking peaceful measures with neighboring countries.
An editorial in Bahar daily on July 25, 2018
Where are the managers of illegal financial institutes?
The editorial of Mardomsalari addresses ambiguities and questions that exist with regard to the cases of fraud in the illegal financial institutes which were backed by Iran's Central Bank, just as the cases of corruption and embezzlement by the so-called credit and financial institutes have been infuriating Iranians in recent months. The most recent case was about Samen Hojaj Finance and Credit Institution, one of the many similar institutions that offered unusually high-interest rates to investors, but failed to honor their obligations due to mishandling funds.
According to the editorial, there are many ambiguities with regard to the fraud by the illegal financial institutes that have been less addressed. Again and again, it has been said that the Central Bank of Iran paying the victims who were defrauded by such institutes is an injustice to those who hadn't invested in them. To put it simply, the money paid to these victims of fraud by the Central Bank belonged to the people. But that doesn't mean that the victims' demands are not rightful.
The editorial continues: most of these victims of fraud deposited their money in credit and financial institutes overseen by the Central Bank — which is why they trusted these institutes in the first place. The fact that they say these institutes were illegal and not approved by the Central Bank is more like a joke. In a country where even a simple shop cannot be opened without the necessary permits, how can one accept that numerous financial institutes — with hundreds of branches throughout the country — have been running their businesses without obtaining permits? The editorial goes on to say that it is obvious that those who defrauded people must pay them back, and not the Central Bank. But who are the managers and boards of the directors of these illegal financial institutes? Apart from the case of Samen Hojaj Finance and Credit Institution in which the manager's name was publicized in the media, which other managers of these illegal financial institutes have been confronted, arrested and interrogated? Why hasn't there been any transparency with regard to these managers?
An editorial in Mardomsalari on July 24, 2018
» Altercations between Iran and U.S.
The editorial of Arman daily focuses on recent altercations between Iranian and the U.S. presidents in which each threatened the other. When Rouhani told the U.S. "not to twist the lion's tail, or you will regret it," Donald Trump responded by saying, "Never, ever threaten the United States or you will suffer consequences the likes of which few throughout history have ever suffered."
According to the editorial, perhaps Hassan Rouhani made these unprecedented remarks under certain conditions and requirements. Given the present sensitive conditions, however, an experienced politician will do his best to say things to keep the doors to diplomatic solutions open. Since Iran doesn't want to officially negotiate with the U.S., the only path would then be such altercations which, of course, might have broader consequences. As such, then, Iran has to threaten the U.S., saying that in addition to shutting Hormuz Strait, there are other ways to strike the U.S.
The editorial goes on to say: there are only two obvious ways ahead of Iran: to prepare itself for hard confrontation, which cannot be easily chosen since its consequences are not clear, or use diplomacy most effectively. If the door to negotiation with the U.S. is blocked, then drumming on confrontation with the U.S. would seem more inevitable.
Rouhani's recent remarks as to getting closer to Saudi Arabia must be measured at this juncture of time, says the editorialist. These remarks seemed strange, and it is not clear why he expressed willingness to hold talks with this country. Some people see this as related to Hajj season, saying that it is for the safety of Hajj pilgrims. Saudi Arabia is getting stronger by attracting new friends. Iraq is showing a tendency to Saudi Arabia due to a shortage of water and electrical power, and Iraqi PM Heidar Abadi announced that they are Arabs and belong to the Arab world.
The editorial concludes: Iran should either opt for an unknown future or follow a form of diplomacy which is more rational, more calculated and less harmful.
An editorial in Arman daily on July 24, 2018
Iran Inside
♦ Zibakalam slams Rouhani's remarks on shutting Hormuz Strait

Following the recent remarks of Iranian President Hassan Rouhani who threatened that Iran will shut Hormuz Strait, reformist academic Sadegh Zibakalam criticized him in a tweet for not taking similar actions about the high price of the dollar in the market: "Shutting the dollar strait. If only there was a miracle and one day Iranians would wake up to see that the revolutionary officials of the country have succeeded in shutting the strait of escalating price of the dollar, just as they gloriously and powerfully slap the U.S. in the face and shut the Hormuz Strait whenever they wish to."
Recently the price of the dollar in the Iranian currency market has almost tripled, and Rouhani's government has not been able to control it.
Twitter
♦ Karbaschi criticizes Rouhani for not offering any plans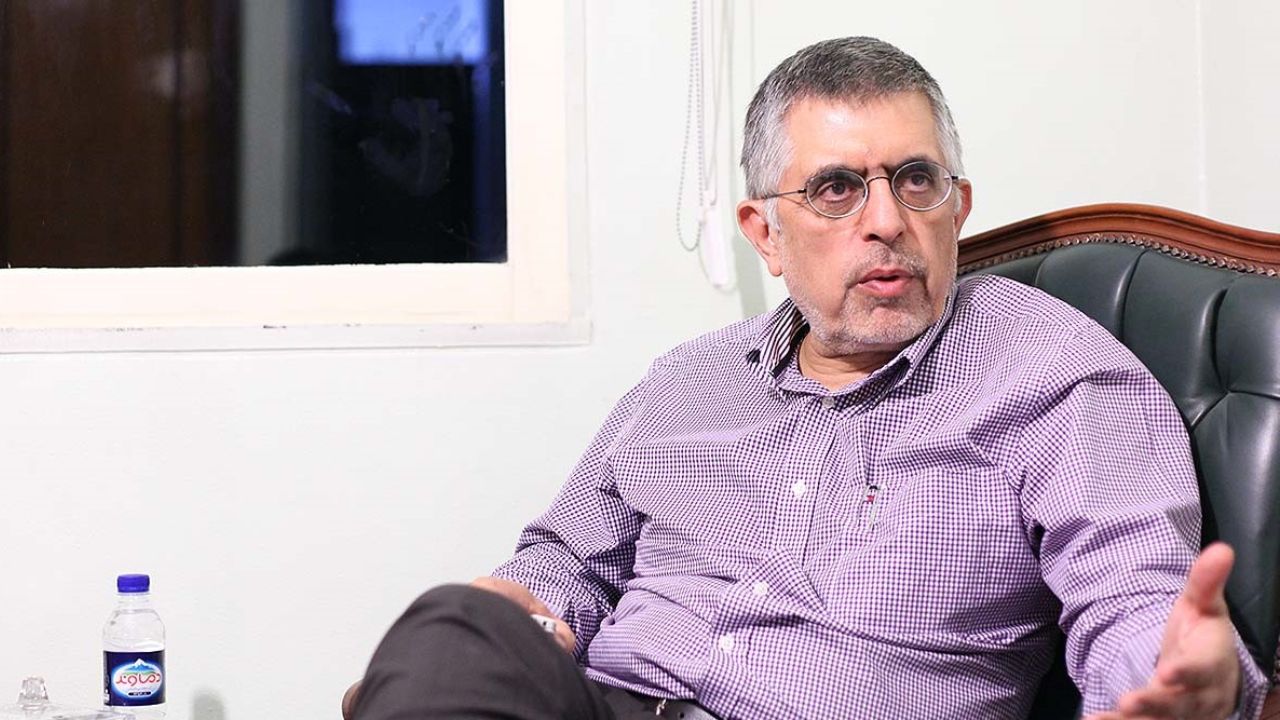 Gholamhossein Karbaschi, chairman of Executives of Construction Party, pointed out to Hassan Rouhani's recent remarks in which he warned and threatened the U.S., saying that Rouhani and his colleagues, instead of making emotional speeches and chanting slogans, must offer a plan for running the country and resolving people's issues under the new conditions. As such, he added, people's worries will lessen, and the foreigners will realize that Iran can resolve the crisis.
According to Krabaschi, people voted for Rouhani hoping that he would create peace, security, and welfare for them and would resolve their issues; but what is now making people unhappy is domestic weaknesses and shortcomings in resolving which the president and his colleagues must play the key role.
Etemad
♦ Iran appoints a new governor to Central Bank

Iran's cabinet gave a vote of confidence to Abdul Nasser Hemati as the new governor of Iran's Central Bank, as the country struggles with a faltering economy and instability in currency market that have provoked public protests recently. Hassan Rouhani has been under pressure to reshuffle his economic team; the new appointment suggests that he is acknowledging a need for change to silence criticism.
Fars news agency
♦ Reshuffling Iranian cabinet won't resolve issues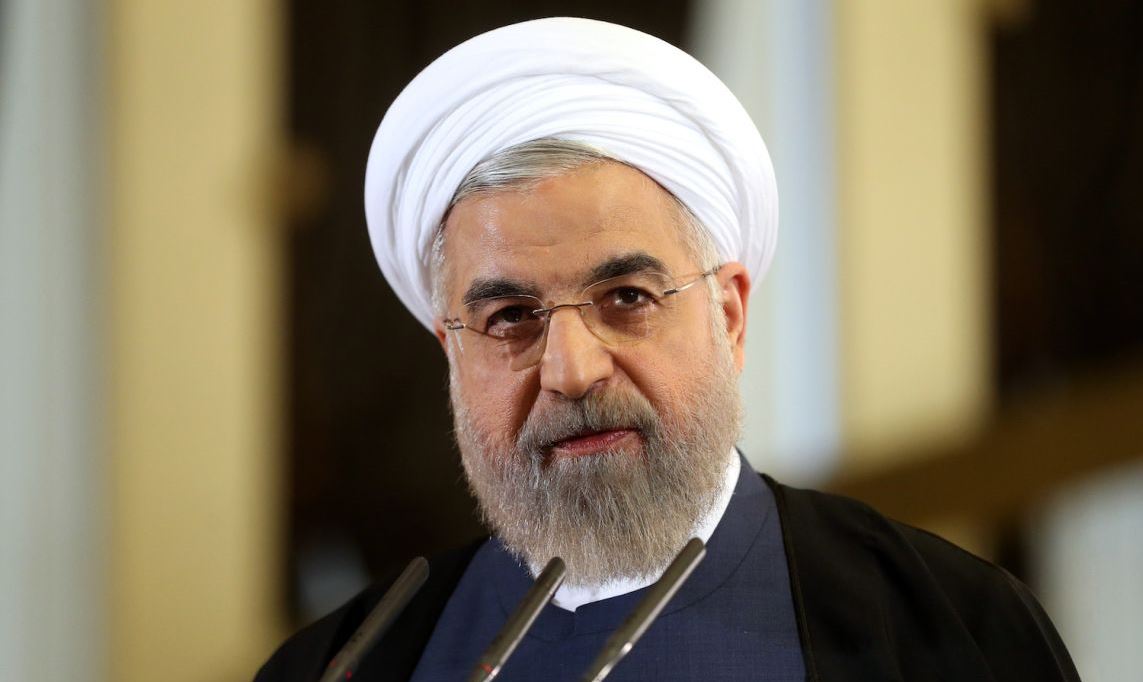 Brother of late Hashemi Rafsanjani said with regard to reshuffling Rouhani's cabinet to improve the country's economy that the country's problems are not rooted in individuals; the essential problems started 12 years ago when fundamental problems were created in the field of economy. Mohammad Hashemi added since 2007 and with policies of the previous government as to pumping liquidity into the society and increasing import of goods from China and Brazil, domestic production was actually destroyed. He urged that the fourfold increase of national currency is the cause of the economic conditions in the country, which is why the price of the dollar is going up day by day; that is why reshuffling the cabinet will not resolve the economic issues in the country.
Arman Daily
♦ Larijani agrees with the merging of two fractions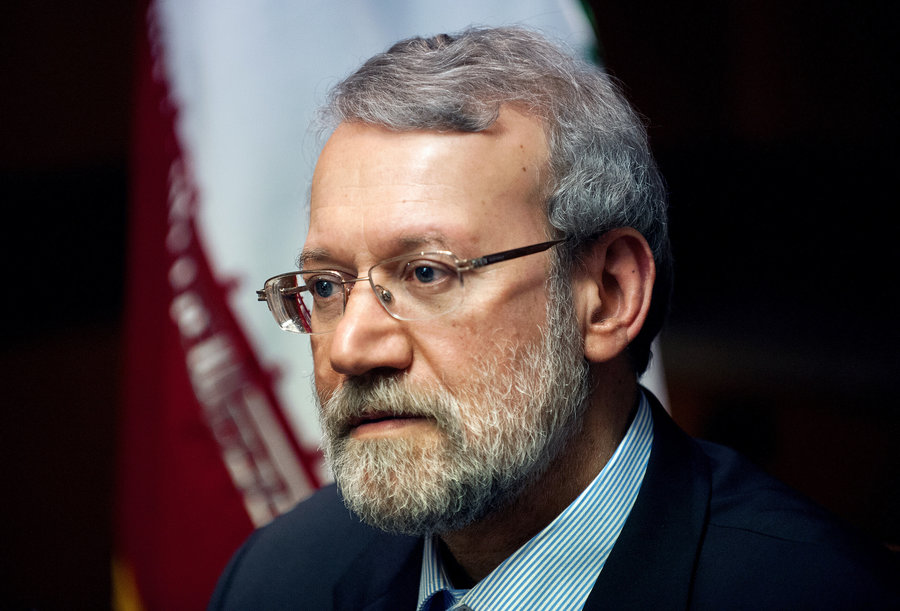 Speaker of Iranian parliament Ali Larijani announced an agreement with merging of two fractions in the parliament. After the election of the parliament's board of directors, a number of MPs held a meeting with Ali Larijani, in which it was suggested to him to agree with merging of Principlists and Independent Fractions in the parliament under his management. The speaker of the parliament was told that these two fractions have 190 members, and can have more impact in the form of one fraction.
Arman Daily
♦ Lawmakers warn against the presence of IAEA inspectors in universities

Farhad Falahati, the member of Education and Research Commission in the parliament, pointed out to the unexpected visit of experts of International Atomic Energy Agency (IAEA) from the universities, saying that minister of science and other officials of Atomic Energy Organization of Iran must be accountable for this visit from scientific centers of the country. Falahati added that under current conditions in which the U.S. has pulled out of the nuclear deal, any kind of relationship with international organizations that are under the U.S. influence is to the disadvantage of the country's national interests.
Vatan Emrooz
♦ Nahavandian: President must decide on any changes in the economic team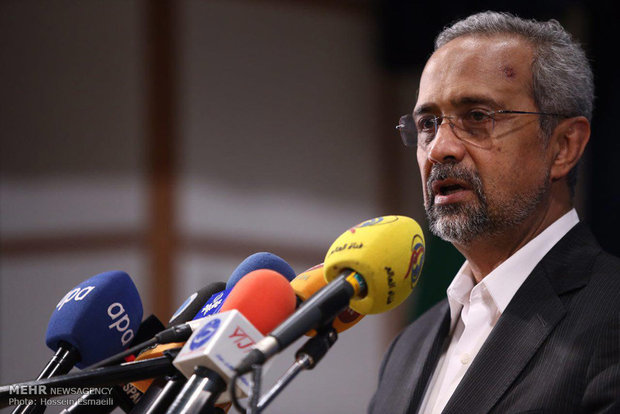 After instability and crisis in Iran's economy and market during past months which were followed by popular protests, many experts called for changes in the government's economic team. Mohammad Nahavandian, economic deputy to the president, said in this regard that any changes in the government's economic team must take place with the president's decision. He added, "when the president makes up his mind in this regard, necessary measures will be taken."
Mehr news
♦ New record for the price of a gold coin in Iran

According to reports from Iran, the price of each gold coin is approaching the new record of 3,400,000 tomans. Accordingly, the price of gold coin has had 600,000 tomans increase in a month.
Following the U.S. pulling out of the nuclear deal with Iran, the lifted sanctions against Iran will be re-imposed in less than two weeks; this has created great instability in gold and currency markets.
BBC Persian
♦ Iran threatens to target "terrorist groups" in neighboring countries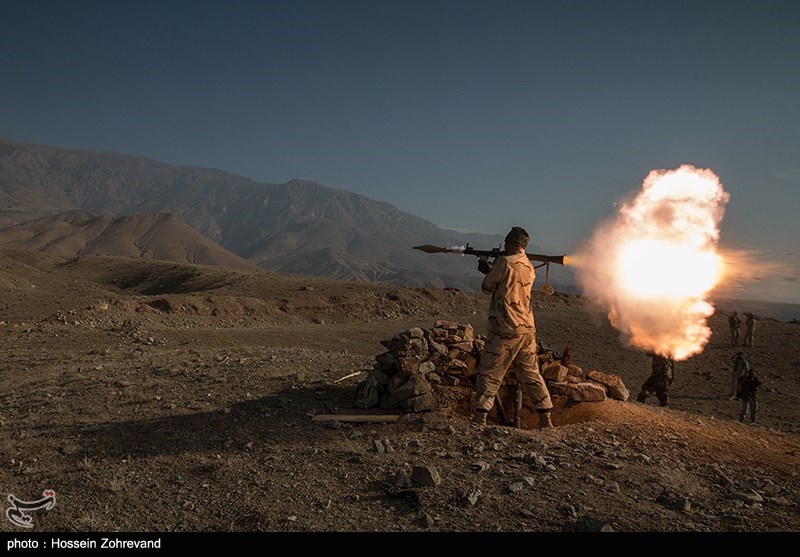 "If countries, where terrorists are located, do not confront the terrorists, we will target terrorist headquarters close to the borders," says security deputy to the interior minister.
Pointing out to recent insecurities in northwest and southeast of Iran, Hossein Zolfaghari said that "these terrorist groups" are located in the neighboring countries and officials of these countries have been asked to confront these "terrorists"; otherwise, Iran will target the "terrorist headquarters" close to the borders.
Tasnim
♦ Military official: Iranian people and armed forces ready to respond to threats 

Following U.S. President Trump's recent stance warning Iran not to threaten the U.S, head of public relation office of General Staff of Armed Force said that today Iranian people and armed forces have stood against "the enemies" and are ready to respond to them in action. Brigadier-General Abbas Sedehi concluded that there is no need for any slogans or propaganda in this regard.
Mehr news
♦ Iran launches a production line for Fakour air-to-air missiles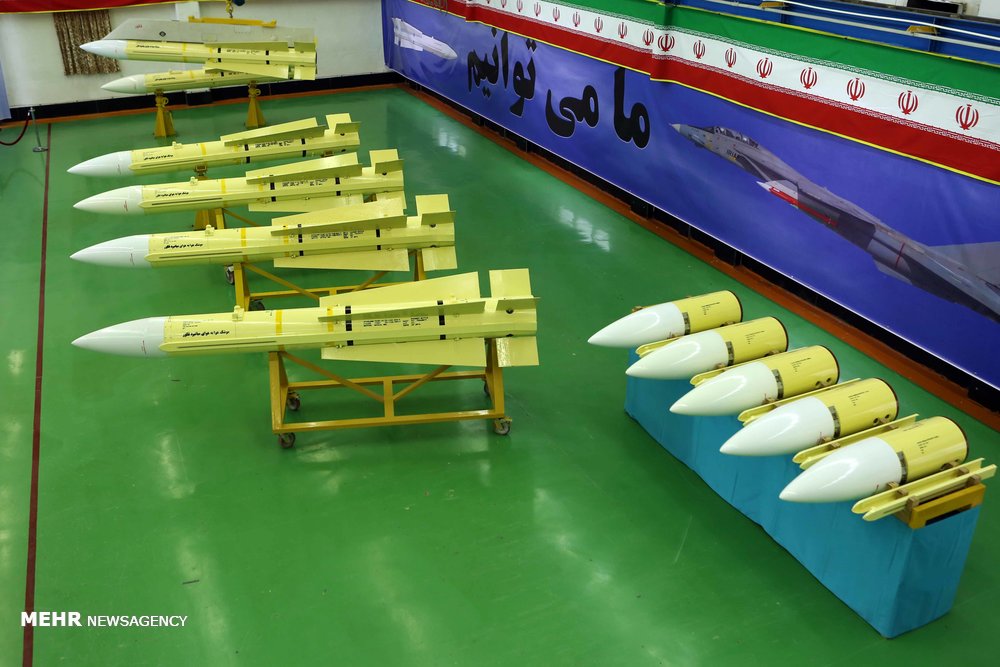 Iranian Defense Minister Amir Hatami attended a ceremony for launching the production line of Fakour air-to-air missiles. This missile was test-fired in 2017. According to Hatami, Fakour is a medium-range missile that can fight off various types of fighter jets.
Fars news agency
♦ Mesbah Yazdi: Velayat-e faqih is on the decline

Mohammad Taghi Mesbah Yazdi, the member of Society of Seminary Teachers of Qom, said that there are disagreements with the principle of Velayat-e faqih [Jurist Leadership] in Qom seminary and among Islamic Republic's officials. According to Mesbah Yazdi, some people in the seminary want the separation of religion from politics, while some officials have turned to nationalism.
Mesbah Yazdi said, "some have reached the conclusion that when people vote and elect their own president, why should there be a leader, and what is the principle of Velayat-e faqih for."
Radio Zamaneh
♦ Aref: We should bring back those under house arrest to society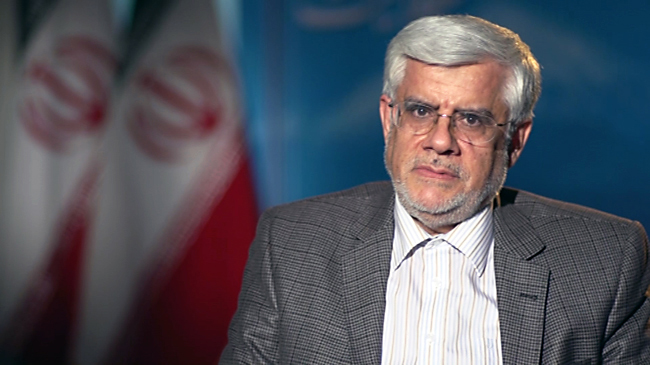 Tehran MP Mohammad Reza Aref, head of reformist Omid Fraction in the parliament, said in his speech that "we should set aside disputes, narrow-mindedness, and ethnic and tribal differences, and bring back those who have been under house arrest to the society."
Leaders of Green Movement, Mir-Hossein Mousavi, Mehdi Karroubi and Zahra Rahnavard, have been under house arrest since 2011. Releasing them was one of the campaign promises of the current president of Iran, Hassan Iran, in 2013 – a promise that hasn't been fulfilled yet.
Hamshahri
♦ 300 people arrested for "disrupting" gold, currency markets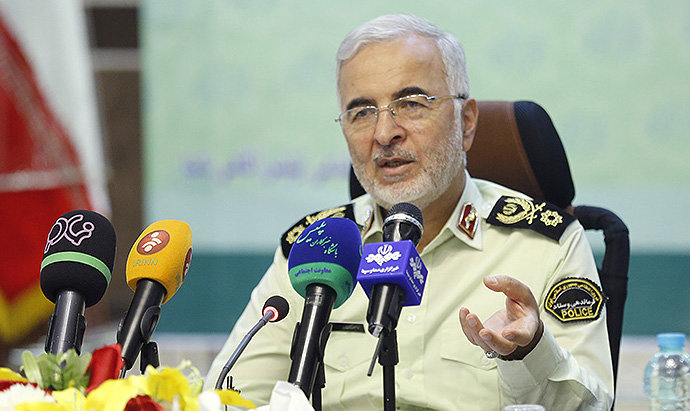 300 people who had a role in creating disruption and disorder in gold and currency markets were identified and arrested, said Brigadier-General Eskandar Momeni, deputy chief of law enforcement. Momeni urged that preventing the illegal exit of gold and foreign currency from borders of the country completely is one of the goals of the law enforcement.
Arman daily
♦ 24 injured in a fire at 21-storey tower in Tehran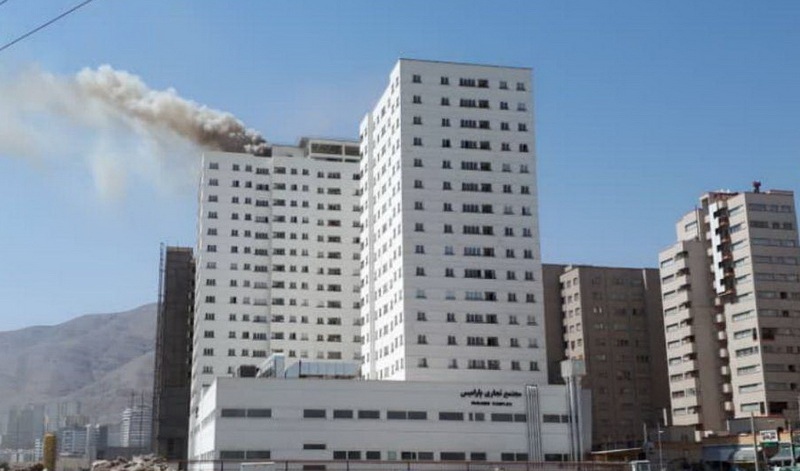 Due to fire in the 21-story tower called Parmis in Tehran, 24 people were injured who were all treated in the location. Tehran fire department spokesperson said, "there is a lot of smoke inside the building, which is why a group of firemen is controlling the fire, while another group is saving those who are trapped in heavy smoke in the floors."
IRNA
♦ Reformist: People see reformists responsible for Rouhani's management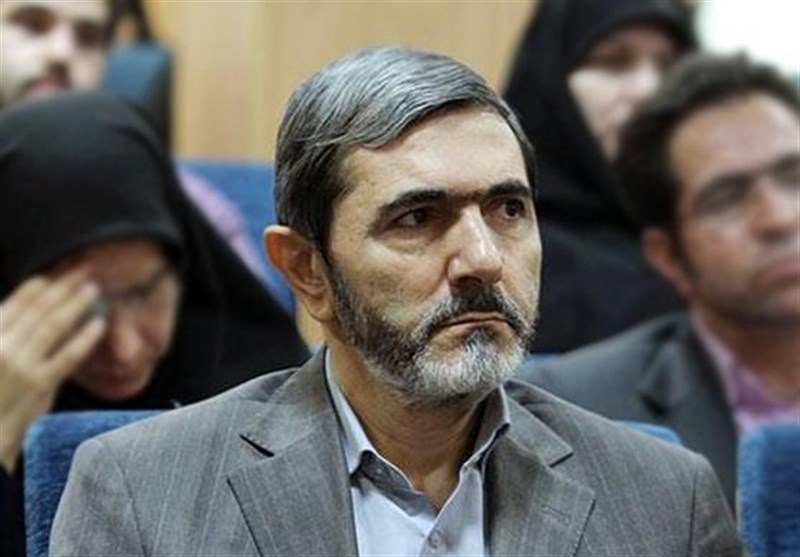 With the increase in public criticisms against the performance of Rouhani's government, Iranian reformists are trying to vindicate their own full support for the government with making critical remarks against the government. In a recent example, Morteza Mobalegh, political-security deputy during former reformist president Mohammad Khatami, said Hassan Rouhani's government has had deficiencies and hasn't been able to meet people's demands with a capable management system; so people consider reformists liable for this. Mobalegh added even though reformists backed the government completely for the national interests, the government didn't belong to reformists.
Tasnim
♦ Alavi: Intelligence ministry's view towards security issues not political, tribal

Following the question of some parliamentarians from Iranian Intelligence Minister regarding the arrest of some media activists and Telegram admins, Mahmoud Alavi said his ministry has a professional approach towards security issues and has not had political or tribal vies towards such issues. He added that intelligence ministry considers it its own duty to monitor and filter internet media.
Tasnim
♦ Magnitude 5.8 earthquake rocks southeast Iran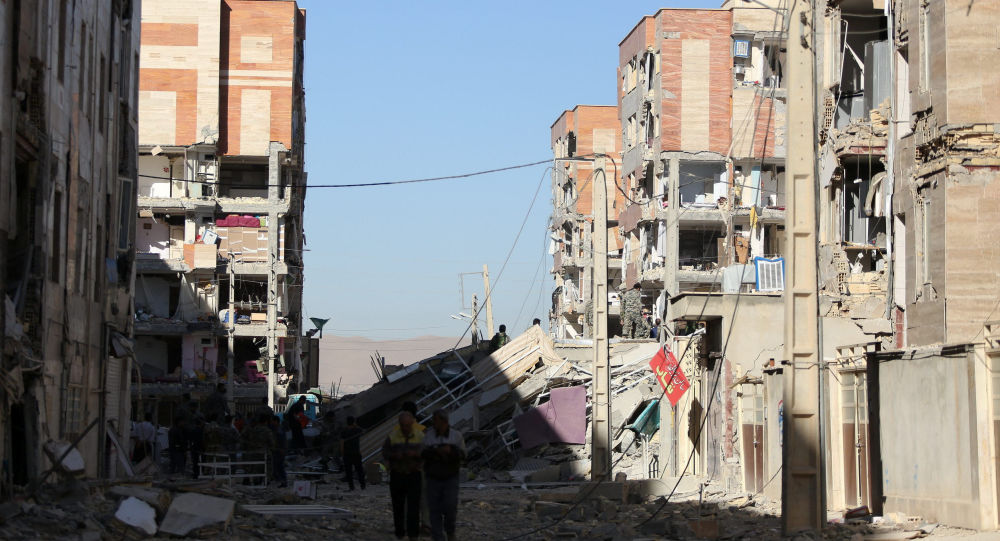 A magnitude 5.8 quake hit Sirch region in Kerman Province, southeast Iran, on early Monday morning. On Sunday a magnitude 5.9 earthquake had rocked Tazehabad, in Kermanshah Province, injuring 287 people and damaging some residential houses.
Radio Farda – July 24
♦ Massive explosion in an industrial town near Arak

There was a massive explosion in the industrial town of Khomein, near the city of Arak, said the political, security, social deputy to the governor of Markazi Province. According to Fathollah Haghighi, the explosion caused fire and firefighters were deployed to the scene of the accident. The explosion took place in oil refinery factory in Khomein, causing a widespread fire in this town, said Fars news agency.
Iran Wire
♦ Molavi Abdelhamid: No changes in Sunnis' condition under Rouhani's government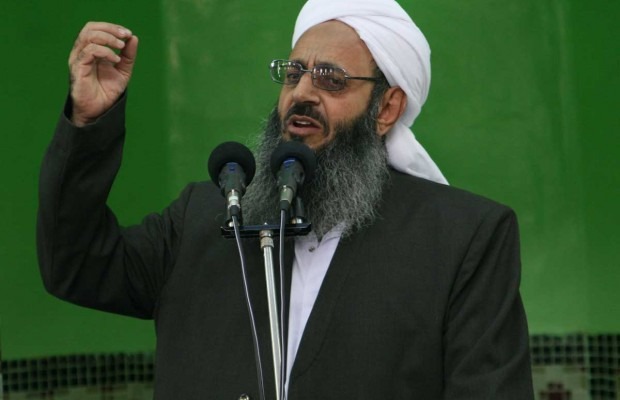 Sunni Friday mass prayer leader, Molavi Abdulhamid, urged that the conditions of this religious minority in Iran show not even "slight" changes under Rouhani's government, adding that in some organizations in Sistan and Baluchistan, only 6 to 12 percent of employees are Sunnis.
Molavi Abdulhamid said that in his second term of presidency, Hassan Rouhani had a weak performance with regard to appointing Sunni managers, adding that he had told Hassan Rouhani that with regard to Sunnis, no expectations have been met, not even the slightest change has taken place in Sistan and Baluchistan, and there has been no change in other Sunni regions either. He emphasized that this discrimination has impacted widespread poverty and unemployment in these regions.
Radio Farda
♦ Vaezi: Iran stopped exporting electrical power to Iraq due to debts

Iranian chief of staff to the president, Mahmoud Vaezi, said: "in this heat when we have to have power outages, the priority is providing the electrical power for our own people." He urged that Iran exported electrical power to Iraq on the condition that it was not needed in the country. According to Vaezi, Iran asked the Iraqi government to pay its $1.3 billion debt for importing electrical power from Iran; eventually, because of Iraqi government didn't pay its debts, exporting electrical power from Iran to Iraq was halted.
Arman daily
♦ Lawmaker: Farshchi is the 20th on the list of dual national managers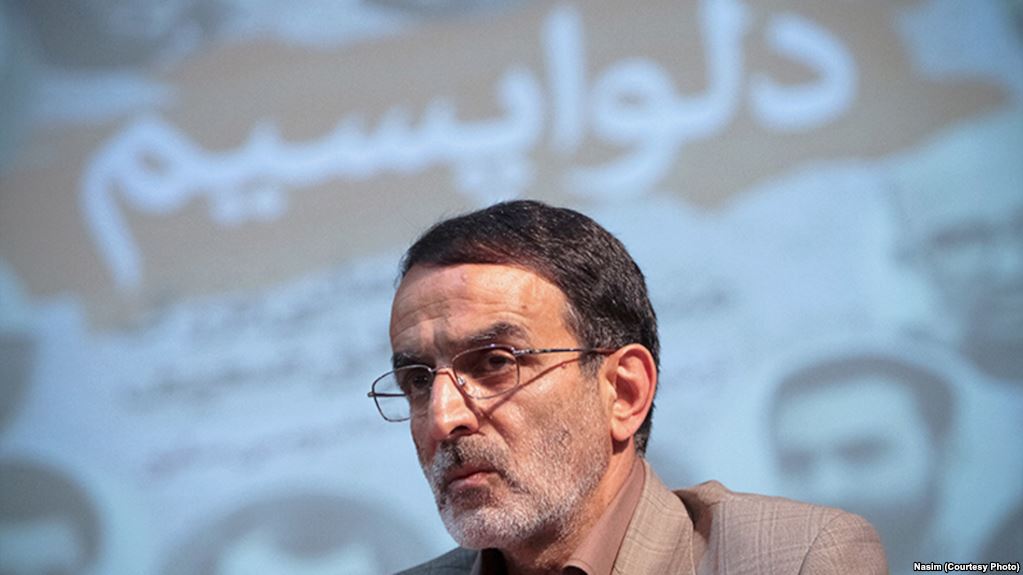 Following Iranian foreign ministry denying that Parvin Farshchi, Iran's new ambassador to Finland, has dual nationality, Javad Karimi Ghodoosi, head of the investigation committee with regard to dual national managers, said Farshchi's name is number 20 in the list of 100 managers with dual nationality. He added that list of 100 managers with the U.S. citizenship or Green Cards has been earlier sent to the foreign ministry for follow up.
Vatan Emrooz
♦ Sentences of 285 Gonabadi dervishes issued

According to Tehran prosecutor, judicial sentences have been issued for 285 Gonabadi dervishes who were detained during March protests in Tehran. Majzooban Noor website that covers stories related to Gonabadi dervishes has published details of issued sentences for 10 dervishes detained in greater Tehran prison. These dervishes who were arrested in a gathering protest in Tehran were severely beaten and during interrogation and trial, were deprived of access to lawyer and fair prosecution.
During the gathering of Gonabadi dervishes which ended in the police raid and suppression of protesters, 3 policemen were killed, 300 dervishes were arrested, and one of the dervishes lost his life while in custody.
Radio Zamaneh
♦ Zibakalam: Guardian Council doesn't care about national interests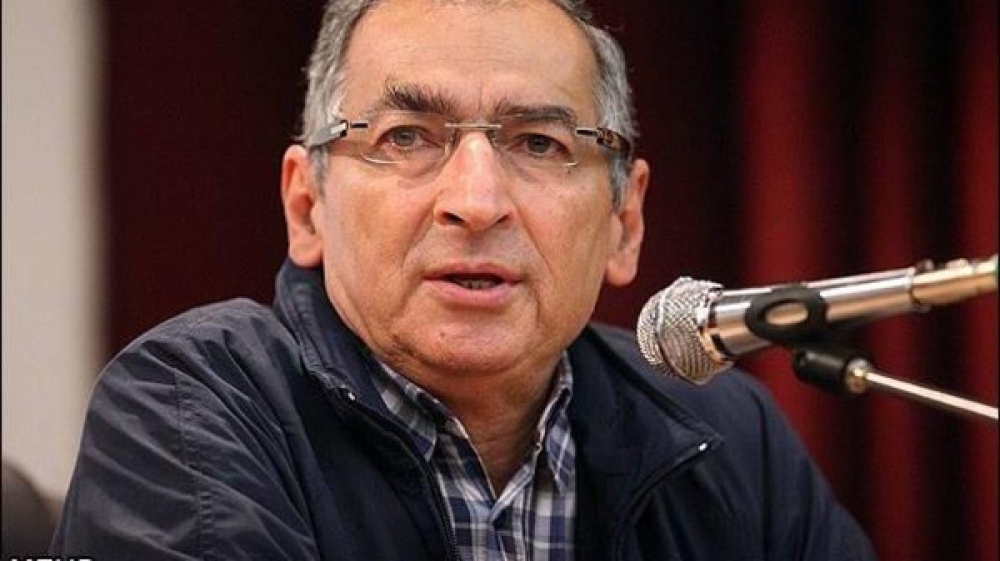 After the Guardian Council of Iran considered joining the convention for fighting money laundering (FATF) as against the "establishment's general policies and against security policies of the country", Iranian reformist academic Sadegh Zibakalam criticized this council for not being accountable and not having the interests of the country in mind. He wrote in a tweet: "The Guardian Council, despite the president's insistence, has considered joining the convention against money laundry as 'against general policies of the establishment' and 'against security policies of the country'. Now that the council acts beyond its legal powers and is not accountable, I wish it had the national interests and the future of the country in mind."
Twitter
♦ Kharazi: Staying in JCPOA useless if obligations not fulfilled

Kamal Kharazi, head of the Strategic Council of Iranian Foreign Policy, who has traveled to Beijing to participate in World Peace Forum, visited some international studies and foreign relations institutes in Beijing. In meetings with heads of these institutes, they discussed regional issues, expansion of terrorism, U.S. policies and pulling out of the JCPOA.
Kharazi urged that Islamic Republic has been committed to its obligations in the JCPOA, and expects other parties to help Iran overcome imposed U.S. sanctions; otherwise, it will be useless for Iran to stay in the nuclear deal.
Fars news agency – July 18
♦ Lawmaker: We are not Iraq to barter oil for food!

Deputy head of National Security and Foreign Policy Commission in the parliament, Kamal Dehghani Firoozabadi, said with regard to the oil-for-food program that that was with regard to Iraq at the time when it was under Chapter VII of the United Nations Charter. Iran, according to Firoozabadi, is not in Iraq's conditions to talk about the oil-for-food program; Islamic Republic has bilateral political and trade relations with all countries that are members of UN Security Council, except with the U.S.
Arman Emrooz
♦ Parliamentarian: Government mustn't tie country's mental security to talks with Europeans

Member of parliament's board of director, Ahmad Amirabadi Farahani, said that Iranian government mustn't tie the country's mental security and its domestic decisions to the outcomes of negotiations with Europeans because one cannot keep many economic actors waiting for the result of a talk. Pointing out to the anniversary of signing JCPOA between P5+1 and Iran, Farahani said one of the issues that was raised with the negotiating team was about obtaining necessary guarantees from the other side.
Farahani urged that the Iranian government, particularly Hassan Rouhani, presented hollow achievements of the nuclear deal as very significant, thus distancing the country's economy from the Resistance Economy and relying on domestic capabilities. He said many economic issues in Iran were tied to the JCPOA; while it could be otherwise and the JCPOA could be considered as part of the issues and decisions in the country.
Parliament news agency
♦ Defense minister: Good news on the way regarding air industry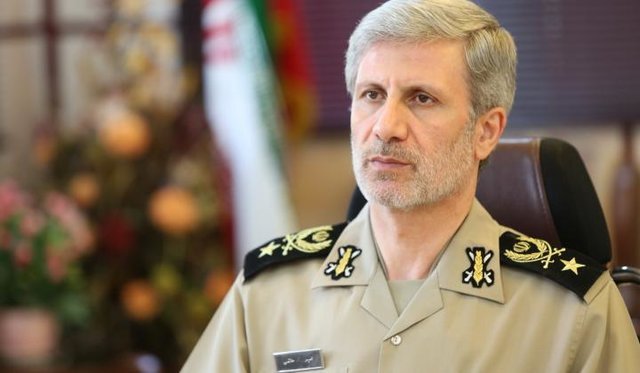 According to Iranian Defense Minister Amir Hatami, there would soon be good news in the field of air industry in Iran. He also announced unveiling an achievement in air industry on August 22.
ISNA
♦ Democracy Council of Iran demands support for protests to topple the Iranian regime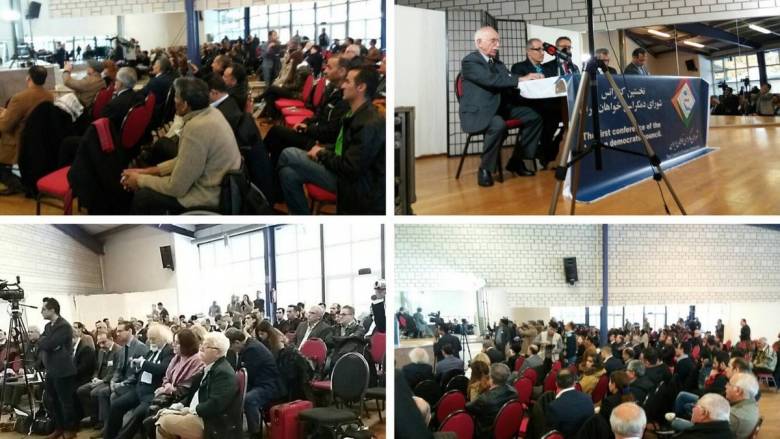 On July 14, Democracy Council of Iran started its second summit in Cologne, Germany. The council asked the international community to continue its support from popular protests in Iran and efforts to integrate the oppositions to expedite toppling the Iranian regime. In the opening session, Abbas Khorsandi, the spokesperson of Democracy Council of Iran, said the main obstacle ahead of the opposition is lack of a unified alternative for the Iranian regime. Khorsandi added that Iranian people can no longer tolerate dictatorship, which is why they have risen against the Iranian regime.
Balatarin
Iran Abroad
♦ 50% of Iranian immigrants have academic educations

According to the latest statistics of immigration center of the region of OECD (Organization for Economic Cooperation and Development), 1.2 million Iranians live in countries of this region who were born in Iran. 50% of Iranian immigrants living abroad have academic educations. According to a 2015 report, 1.8 million Iranians showed interests in immigrating, 400 thousands of whom had specific plans for immigration.
According to statistics published by UNESCO in 2016, there are 12,600 Iranian students in the U.S., and also about 5,000 Iranian students are in Turkey. There are 4,000 Iranian students in Canada, and about 4,000 Iranian students in respectively Germany, Italy and Malaysia.
Iran
♦ Bolton warns Iran: Don't threaten the U.S.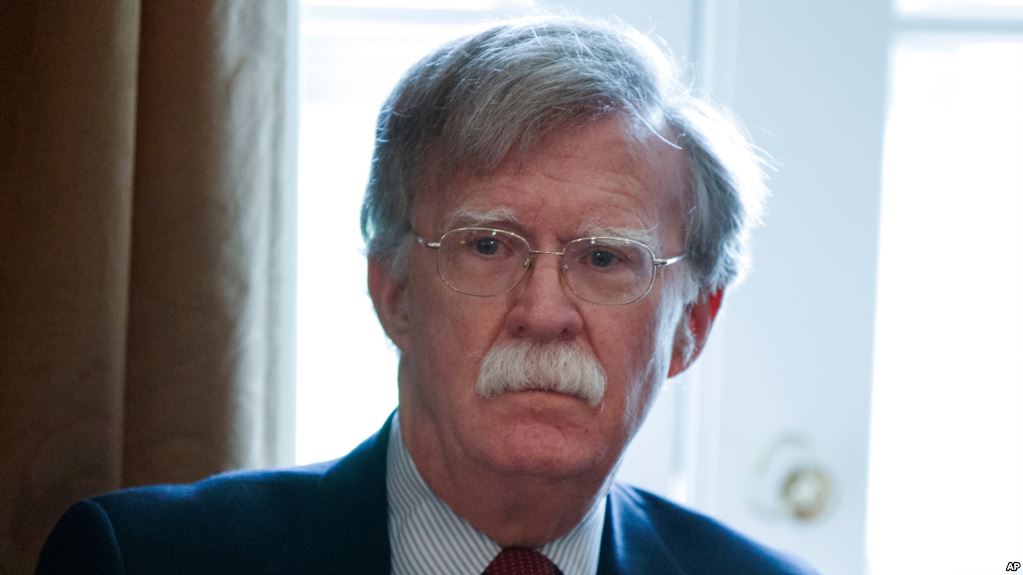 U.S. National Security Advisor John Bolton warned Iran not to threaten the U.S. According to John Bolton, President Trump has told him if Iran makes a mistake, it will pay an unprecedented price for it. Earlier the U.S. president had warned the Islamic Republic and Hassan Rouhani to never threaten the U.S.; otherwise, they will suffer unprecedented consequences "the likes of which few throughout history have ever suffered before." President Trump wrote in a tweet to the Iranian president: "We are no longer a country that will stand for your demented words of violence and death. Be cautious!"
This was President Trump's reaction to Hassan Rouhani's remarks who had said, "Don't twist the lion's tail, or you will regret it."
VOA Persian
♦ Iranian ambassador confirms IAEA inspectors' presence in universities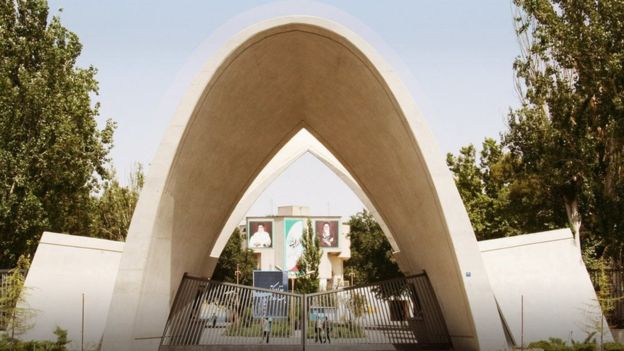 Kazem Gharibabadi, Iran's ambassador to International Atomic Energy Agency (IAEA), confirmed that IAEA inspectors visited certain Iranian universities. Gharibabdi said that this visit was according to the provisions of the additional protocol that Iran has accepted to implement in accordance with the nuclear deal with world powers.
Iranian ambassador to IAEA stated that all countries that have accepted the additional protocol and implement it must announce their research and development projects in relation to nuclear fuel cycle, including any research activities, to IAEA.
In recent days there were reports as to the presence of IAEA inspectors in some universities of Iran including Sharif University of Technology and Science and Technology University. A number of Basij students objected to the presence of IAEA inspectors in Iranian universities.
BBC Persian
♦ Turkey's biggest oil refinery reduces importing oil from Iran

Tupras, Turkey's biggest oil refinery, reduced purchasing oil from Iran. This refinery has reduced importing oil from Iran since May when it was announced that the U.S. sanctions against Iran will resume.
In the first four months of the year, Tupras has bought 187,000 barrels of oil per day. In April, Iran had exported roughly 240,000 barrels of oil per day to the biggest oil refinery in Turkey.
Radio Farda
♦ EU after creating financial relations with Iran through central banks

According to the Wall Street Journal, European Union (EU) seeks to activate the accounts of Iran's Central Bank in the central banks that are members of this union so that it can preserve the JCPOA. This plan has been presented at the meeting of foreign ministers of Germany, France, and Britain with Iranian officials, which was held in Vienna.
According to European officials, implementing standards of FATF (or regulations for fighting money laundering) by Iran is the prerequisite for enforcing this plan.
Radio Farda
♦ Iran appoints new ambassadors to Helsinki, Dublin, Kiev

With the suggestion of the foreign minister and approval of Iranian president, new ambassadors of Islamic Republic were assigned to Finland, Ireland, Ukraine. Parvin Farshchi, Massoud Eslami, and Manoochehr Moradi were respectively appointed to Helsinki, Dublin, and Kiev.
Dana